El Primo Sanchez
This new venue from the Maybe Sammy crew serves up tequila cocktails and Mexican eats inside Paddington's The Rose.
"Authenticity is paramount for us," says The Maybe Group's co-owner Stefano Catino. "We didn't want the concept to be a nod towards Mexican culture, spirits or food — it had to be a respectful homage."
This is the approach the team behind multi-award-winning cocktail bar Maybe Sammy has taken to El Primo Sanchez, its cantina-style Mexican bar inside Paddington's The Rose. The Oxford Street haunt is led by Bar Manager Eduardo Conde — who brings his Mexico City heritage to the bar — in collaboration with Catino and The Maybe Group's Creative Director Martin Hudak.
While Maybe Sammy and some of its sibling venues like Dean & Nancy on 22 are built on luxury, El Primo Sanchez brings the group's passion for quality cocktails to a more casual affair. The venue can accommodate up to 100 guests with intimate tables for two, secluded lounge areas and long communal benches all filling the space. The energy is fun and playful, with spotlights drawing attention to patrons with shots of tequila on the way to their table, and a two-person karaoke room hidden behind the DJ booth loaded up with hit songs — plus a functional 'Press for Tequila' button.
An exciting selection of food and drinks brings unexpected twists and turns to the venue's offerings. Highballs feature prominently, ranging from mandarin palomas ($22), a refreshing highly drinkable version of the cocktail without the grapefruit; to the Charro Negro ($22), a smoky highlight of the menu that combines corn liqueur, mezcal, cola and a smoked salt rim for an experience you're unlikely to find anywhere else in Sydney.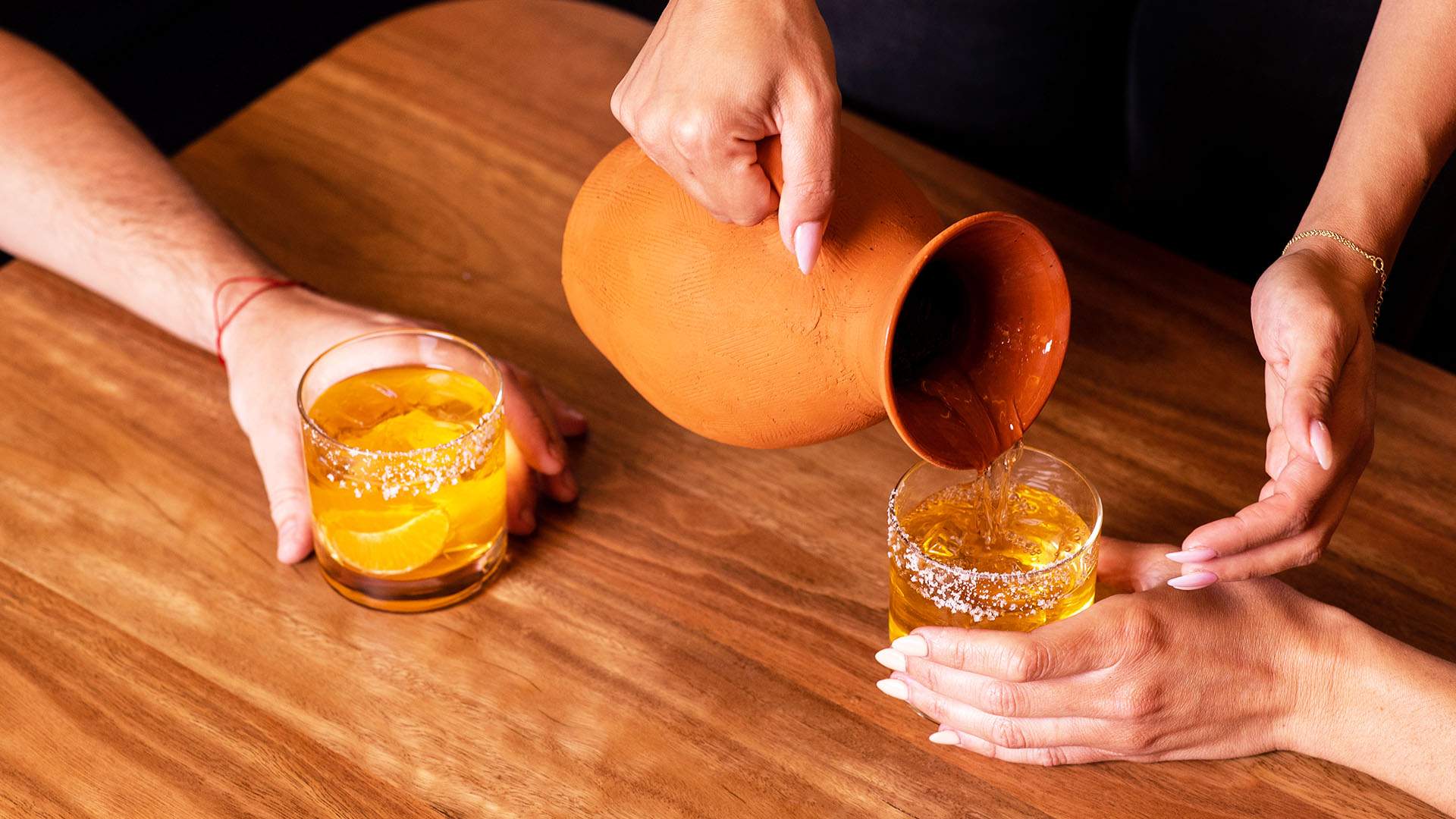 Elsewhere on the beverage list, you'll find a gimlet that uses cordial made from toasted leftover tortillas ($24); a fruity watermelon, rose, strawberry gum and lime slushy ($24); and the venue's take on a margarita ($24). Plus, most of the cocktails can be ordered by the glass — the margarita even comes in specially designed glassware — or in a jarrito ($69), El Primo Sanchez's version of a carafe. And, while there's plenty of unique creations to discover, there's also a healthy selection of classics done in the El Primo Sanchez way.
Mexican-born and -raised chef Alejandro Huerta heads up the kitchen, bringing his experiences from across Sydney (No. 92, Chica Bonita) and the world (Alinea, Noma) to The Rose. Here, pork belly is marinated for 12 hours before being cooked over coals, and brussels sprouts are roasted and tossed in chilli vinegar — both ready to be placed on tacos ($11–12). Outside of the tacos, the share plates are best ordered for the table around a jarrito of the cocktail of your choice. Highlights include snapper ceviche ($23), chorizo con papas ($18), guacamole ($16), dry-aged steak ($45) and charred broccolini served with a creamy chipotle sauce ($14).
The bar is the first collaboration between The Maybe Group and Public Hospitality (Oxford House, The Strand Hotel). Together, they've transformed this 1940s pub into a vibrant cocktail bar. The colour palette is bright, boasting orange and blue floor tiles, and next to the bar, you'll find a trophy cabinet displaying merch designed to honour the imaginary hero of the venue, El Primo Sanchez himself.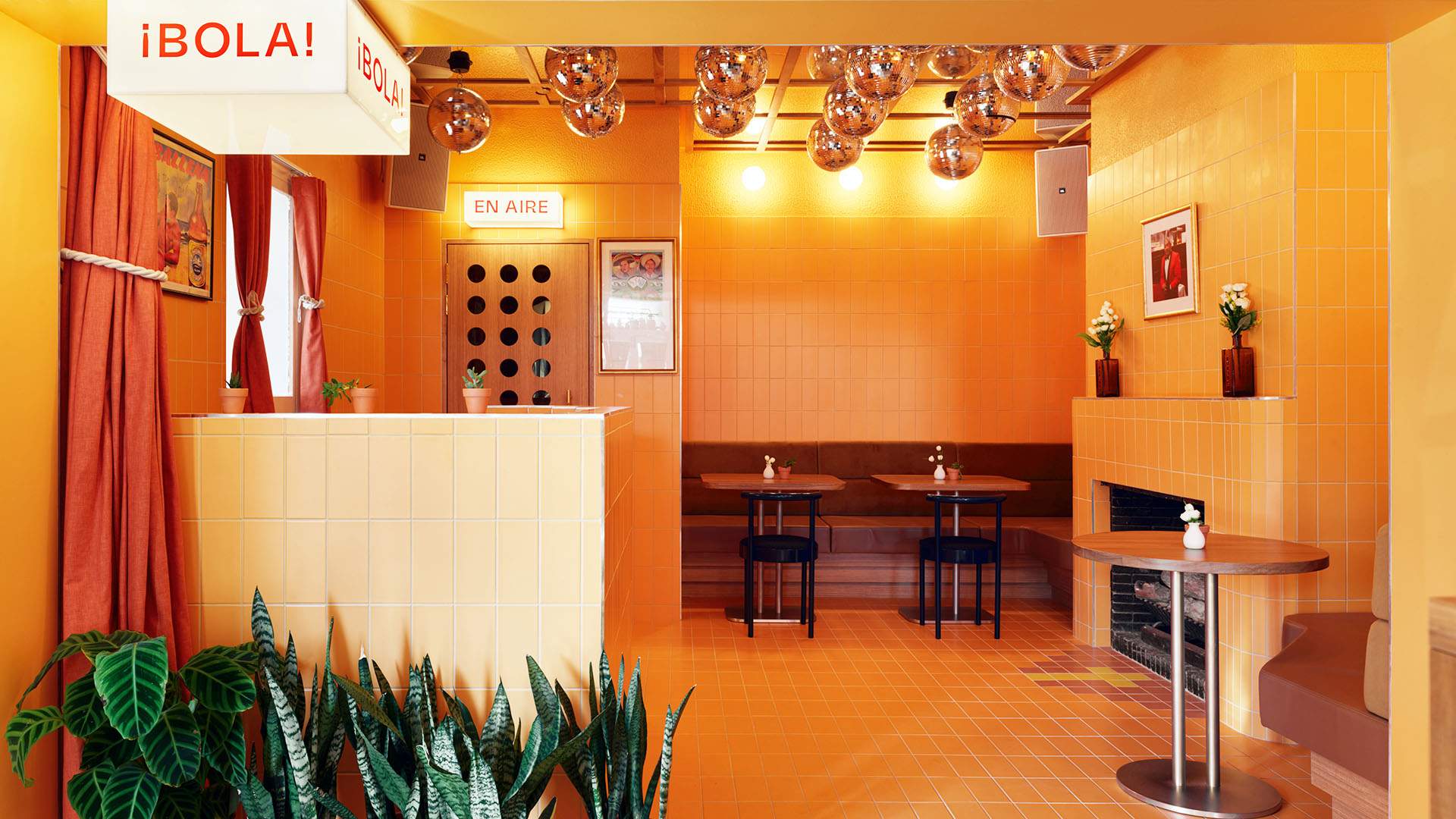 Images: Steven Woodburn and DS Oficina.
Concrete Playground Trips
Book unique getaways and adventures dreamed up by our editors