Frenchies Bistro and Brewery
Parisian bistronomy and local brewing come together at this spot run by two 'Frenchies' with a penchant for culinary delights.
Close your eyes and imagine French cooking. For many of us, our minds will wander to tartare de boeuf, duck à l'orange, croissants, frog legs and snails. Unfortunately, this doesn't cover the full scope of French cuisine. Much of the modern French cuisine, served outside of France, is a hollow caricature of the true nature of its national gastronomy. At Frenchies, however, it's veered away from the dishes that haunt the tourist traps along the Champs-Élysées, and instead, offers a broader adventure into the tradition of French culinary arts.
The beers brewed upstairs at Frenchies deserve a review unto themselves and, luckily, there's enough time here to wax lyrically about the raspberry saison. It delicately traipses the fine line between traditional and left of field.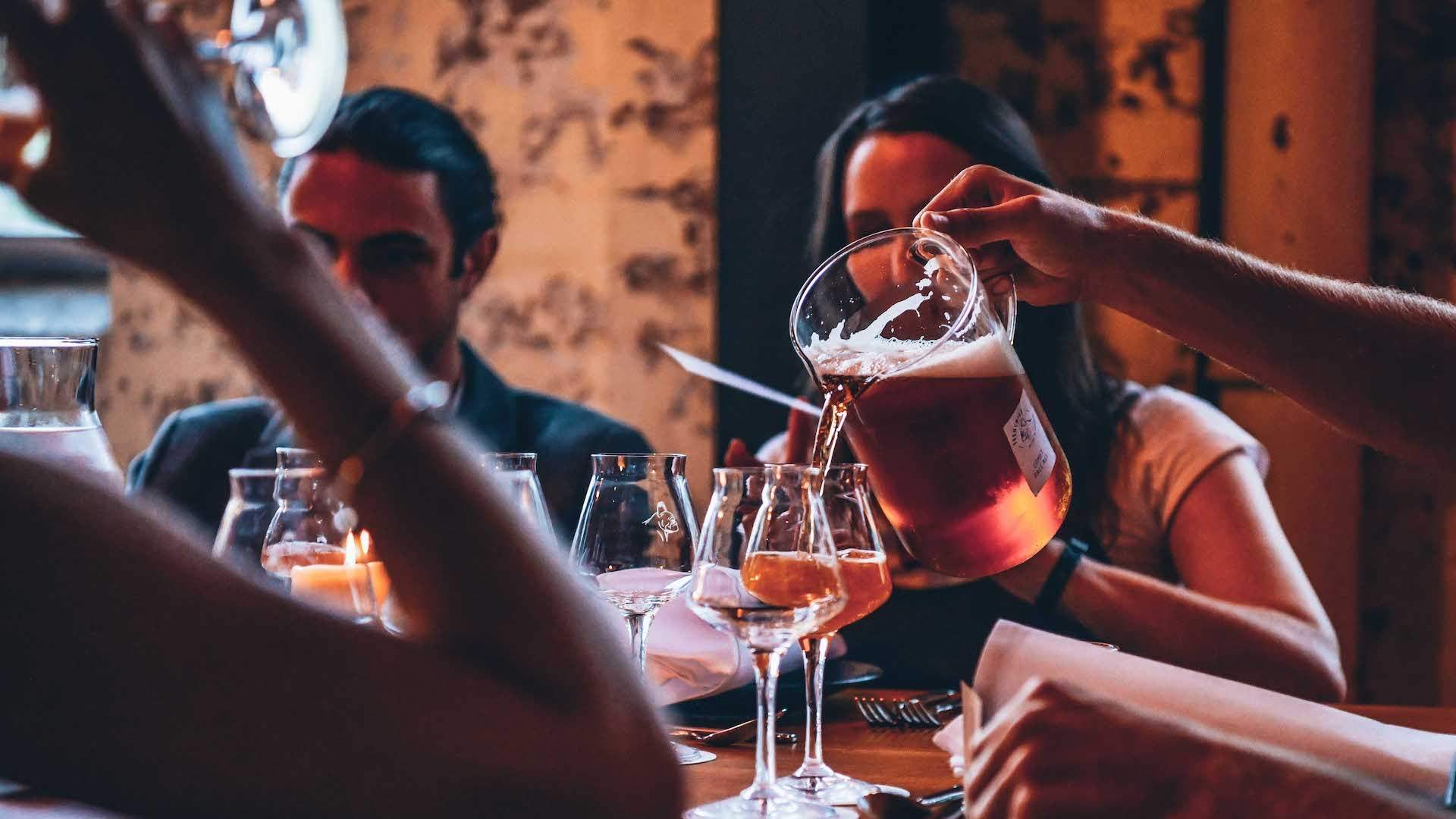 Dishes like steak frites served on a broad, white plate, drizzled in red wine jus, with a symphony of hand-cut fries on the side, convey that food must not only be cooked to perfection (it invariably is), but it's got to look great, too. The beef casserole is served with creamy potato gratin dauphinois and is an absolute must-order in the colder months. The wine list, too, is varied to please every palate, and features a host of Australian wines that show off characteristics inherent in French winemaking.
Head chef and co-owner of Frenchies Thomas Cauquil trained at Michelin-starred restaurants across Europe. Together with Vincent de Soyres, business partner, fellow French expat and beer expat, he's helping to revitalise the French bistronomy scene in Sydney.
But the team didn't stop there. After beer, they set their sights on buttery pastries and cafe fare with their new Frenchies Bakery & Pâtisserie just two doors down. Start your day at the bakery and then, when the sun goes down, hit up the brewery. The Frenchies team has your whole day covered.
Appears in:
Concrete Playground Trips
Book unique getaways and adventures dreamed up by our editors