Old Mate's Place
Creative cocktails, Philly cheesesteaks and old-school library vibes tucked away in a Clarence Street office building.
When Andres Walters (The Lobo Plantation, Kittyhawk), partner Gabrielle Walters (Black by Ezard) and mate Daniel Noble (Ramblin' Rascal Tavern, Mojo Record Bar) decided to open a new bar, finding the perfect location turned out to be much easier said than done. But when eye-watering rents fortuitously forced the trio to start looking up, they stumbled upon an unassuming space within a run-down office building — and Old Mate's Place was born.
A little tough to find, but well worth the effort, the two-level set-up makes for a charming hideaway, pulling inspiration from the diminutive drinking dens you'll find hidden throughout office blocks in Japan.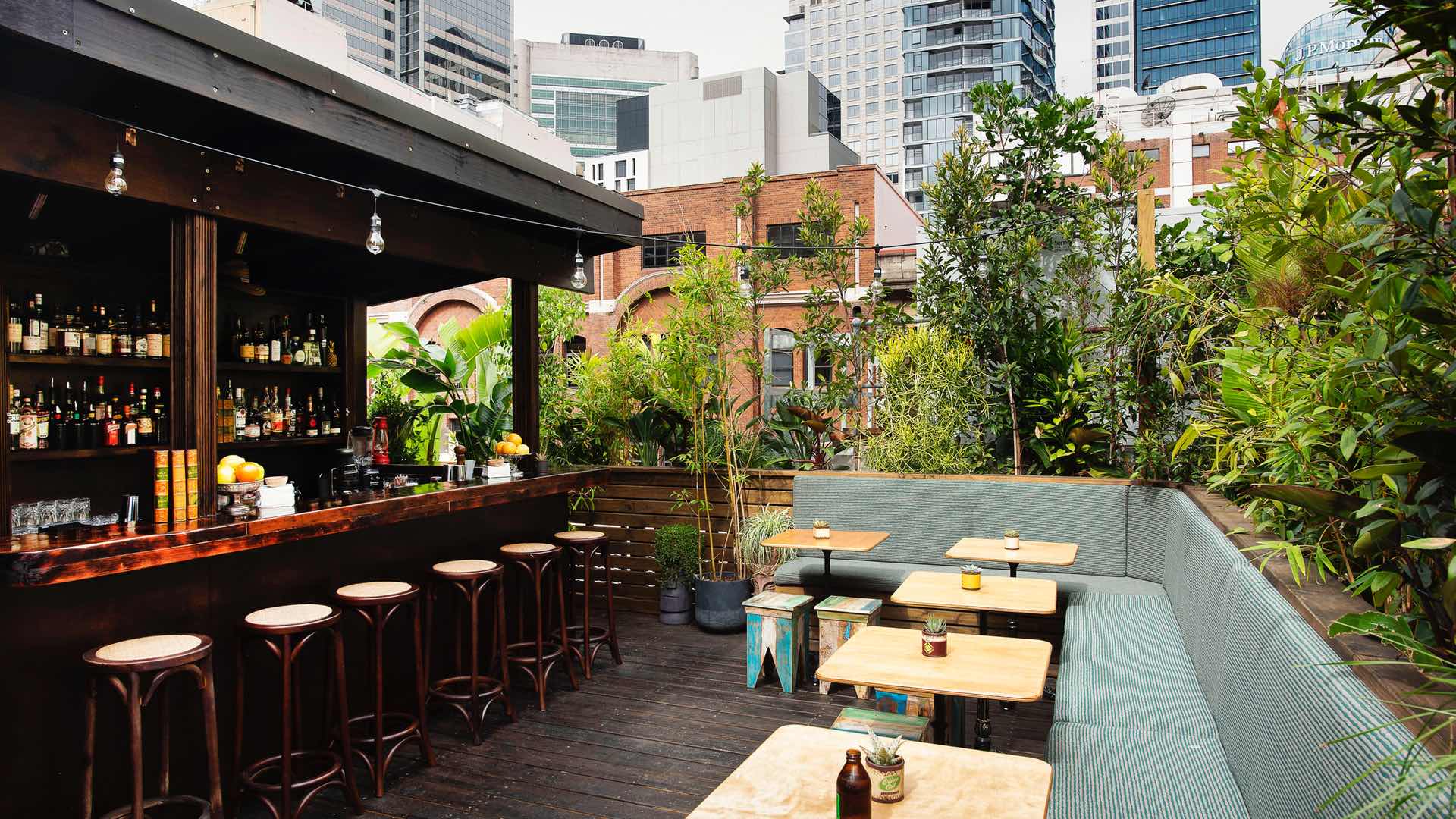 Inside, the trio has paid homage to the Clarence Street building's "beautiful guts" and its heritage-listed facade. The bar's lower floor calls to mind an old library, complete with stately bookshelves, dapper furnishings and family heirlooms throughout. Foliage creeps in and around the bar like it's been there forever.
And now, after opening in September 2018, the bar's secluded — and equally as green — rooftop space is ripe for sinking beers and carefully created cocktails. If you can get there early, nab a spot at the bar or one of the few low tables before the crowds come marching in.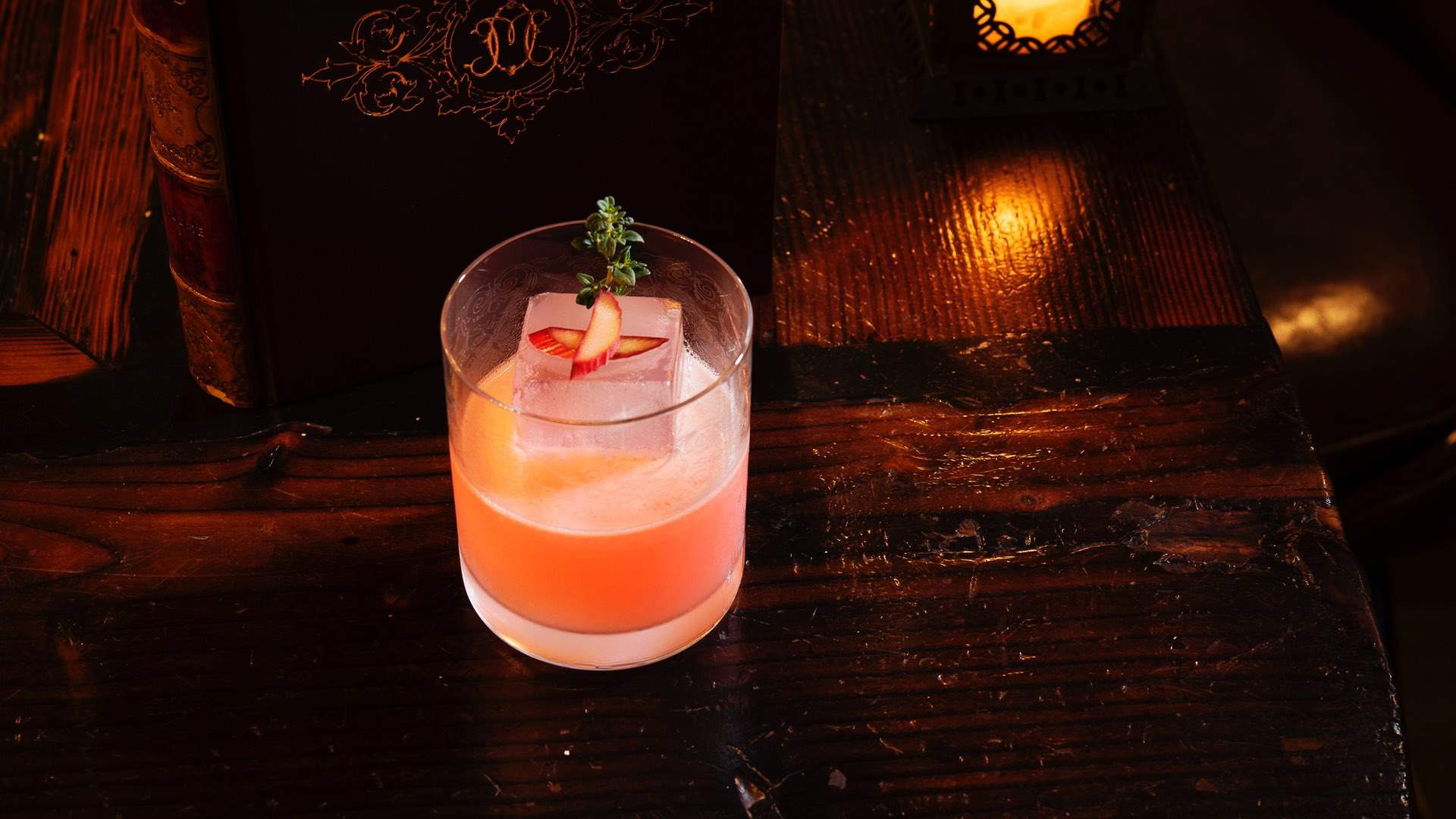 While their previous bars might have built reputations on showcasing specific spirits, Old Mate's Place sees Walters and Noble widen the focus, embracing the creative space that comes with celebrating all booze in equal measure. Expect a cocktail list that's broad and oft-changing, spreading plenty of love across a 300-strong back bar selection.
To match, the kitchen's currently pumping out four variations of a Philly cheesesteak and a few meats and cheeses.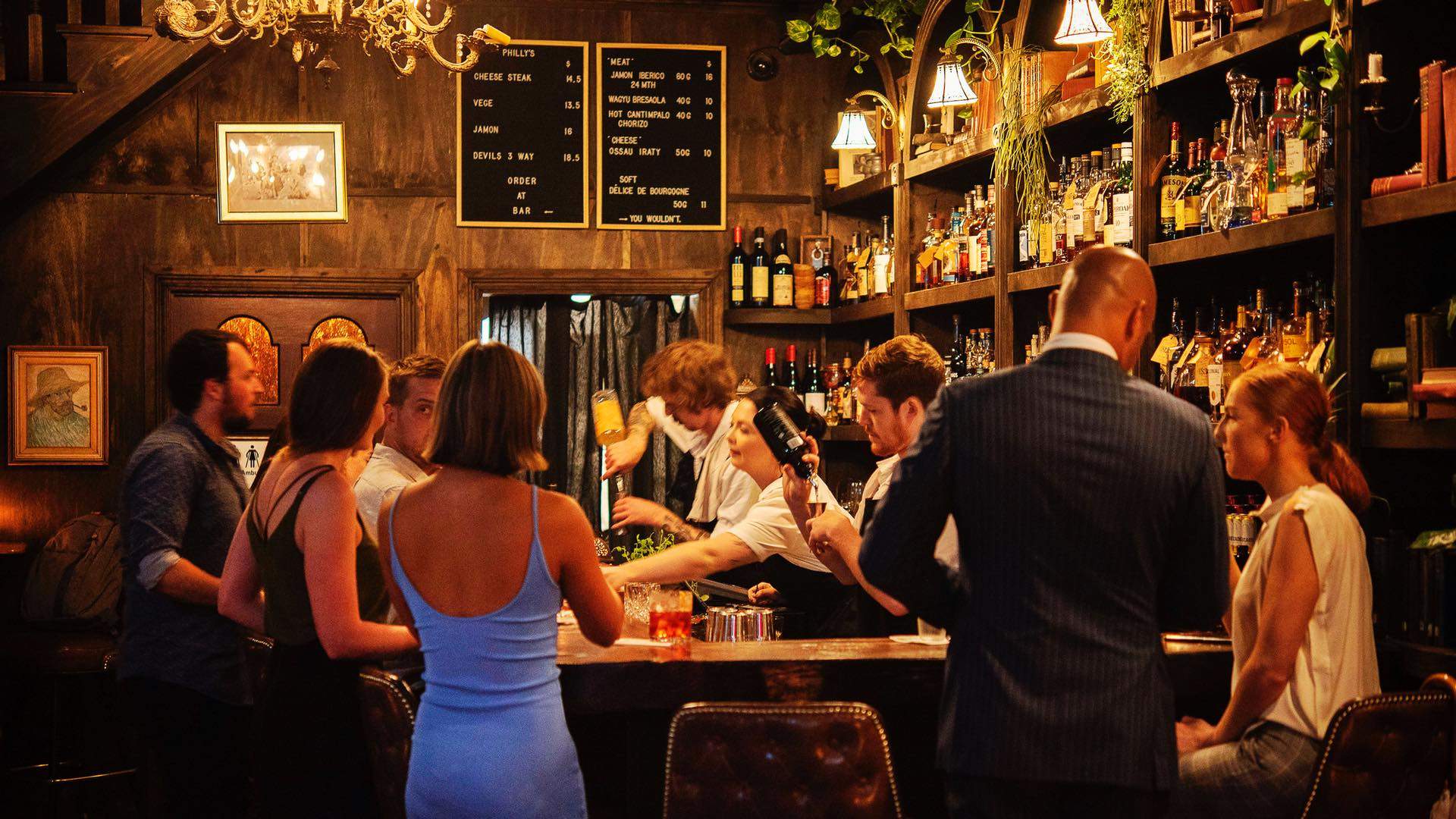 Old Mate's Place is one of our favourite spots for a drink. So much so that it features in our list of the 20 best bars Sydney has to offer. Browse the full list for all of the city's top watering holes.
Updated Tuesday, March 21, 2023.
Concrete Playground Trips
Book unique getaways and adventures dreamed up by our editors