Papa Gede's
Three friends, a voodoo spirit, absinthe, cocktails and a CBD laneway.
The new stop on your city bar hop, Papa Gede's, boasts an entrance more Baxter than the Baxter Inn's and the mandatory backstory of a converted garage, but it does not take long to realise this one is a curveball. A voodoo-inspired, jungle-walled cocktail bar that can tempt you from any dinner plans with popcorn and burger rings — and your mind about absinthe — Papa Gede's is owned, designed and run by three old-hat hospos who live, love and work together: husband-and-wife team Lara Dignam (ex-Red Lantern) and Michael Dhinse (ex-Grandma's), along with their friend and housemate Joshua Ng (ex-Rover).
The cocktail list is a generous mix of classics and signatures, including a Zombie that promises to resurrect the dead. Some quirky names dominate the menu like Sloe News Day (who doesn't love a good pun?), Mental Clarity and a hopefully not prophetic whisky cocktail Obituary. Overall, Dhinse and Ng have curated a varied list that puts flavour before sugar and is full of surprises. One element that sets the bar against the regular haunts around the CBD is the range of international and home-grown absinthe.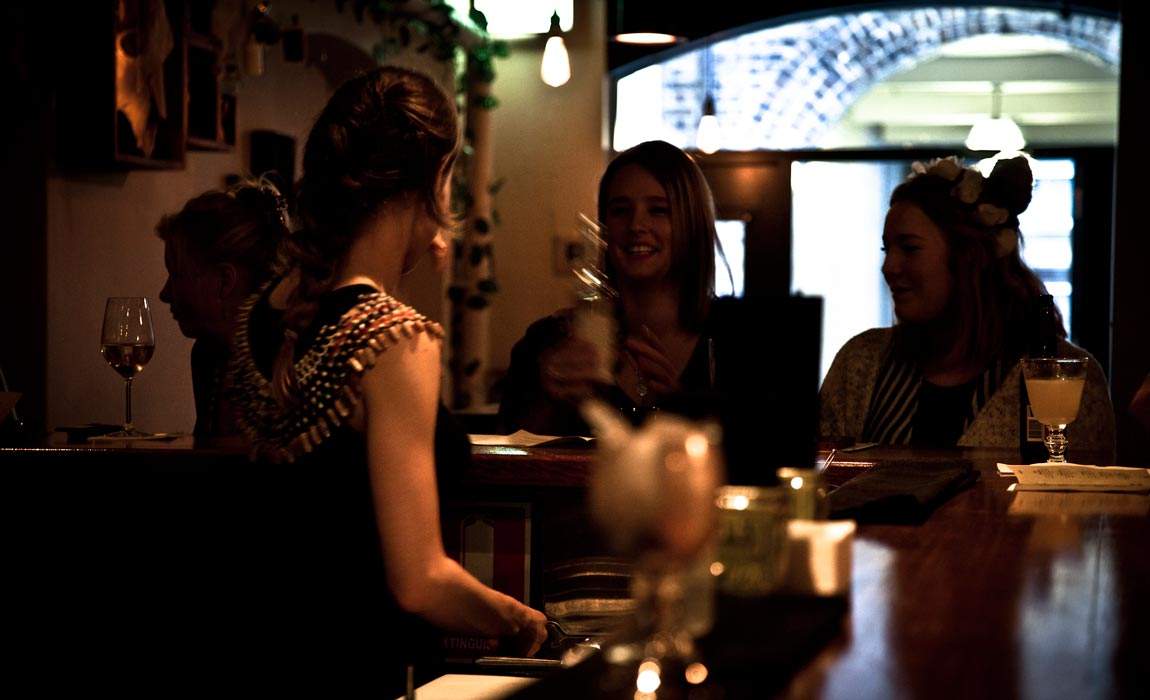 The proprietors welcome newcomers to the absinthe game. "What I really like about it is that absinthe has this really terrible reputation ... [We are] giving people the opportunity to do it in a new fashion," says Dignam. The added theatre of the absinthe ritual will bring your post-work drinks to a whole new level.
Although ostensibly a cocktail bar, there are other bevvies about. The wine list features local and foreign drops. In the fridge, there is a range of local brews, best to ask the bartender for what's currently on offer, and aged cocktails — not something you'd usually find but the drinks are aged for one month and "stirred at your request".
It is pretence free, run by good friends (with some serious credentials) and dedicated to all things fun embodied in history's greatest party animal, Papa Gede — who also happens to be Death, the first person to die, a fan of cheap cigars, apples, and... top hats? "The more we read about him, the more we realised he needed a bar dedicated to him," says Dignam.
Daddy's home.
Entry to Papa Gede's is from the rear of 348 Kent Street via the laneway.
Updated April 28, 2023.
Concrete Playground Trips
Book unique getaways and adventures dreamed up by our editors