Pub Life Kitchen
Four long years after shutting down, beloved burger joint Pub Life Kitchen has returned to the bottom of the Lord Wolseley Hotel.
Five years after debuting its legendary menu of 'BRGRS' at the Macquarie Hotel, Sydney favourite Pub Life Kitchen closed down, taking some of the city's best burgers with it. Four long years later and the beloved venue has returned to the bottom level of the Lord Wolseley Hotel in Ultimo.
Pull up to the Bulwara Street window and you can pick yourself up a selection from the new-look pub-style menu. Of course the burgers ($15 with chips) are back. Choose between The OG, stacked with dry-aged grass-fed beef, cheese, pickles, tomato, lettuce, roasted garlic and lime mayo, or the TLC, a fried chicken burger topped with cheese, pickles and green Sriracha mayo.
Also returning are PLK's hot and sticky chicken wings ($14) alongside a far-reaching menu of snacks and mains. If you're looking for something on the lighter side, you can head for the chickpea fritters ($12), marinated octopus salad ($14) or roasted peppers with buffalo mozzarella and capers ($10). Further down the menu in the 'bigger' section, you can find classic pub feeds like the rump stake with burnt onion butter ($22) and chicken schnitzel ($18), side-by-side with some more unique items like LP's smoked pecorino, parsley sausage mash and gravy ($20), dry-aged cevapi ($18) and braised eggplant with XO sauce ($18).
During lockdown, the freshly reopened CBD spot is offering takeaway Wednesday—Sunday as well as DIY at-home burger kits, and its sure to become a popular after-work dinner spot once Sydney opens back up.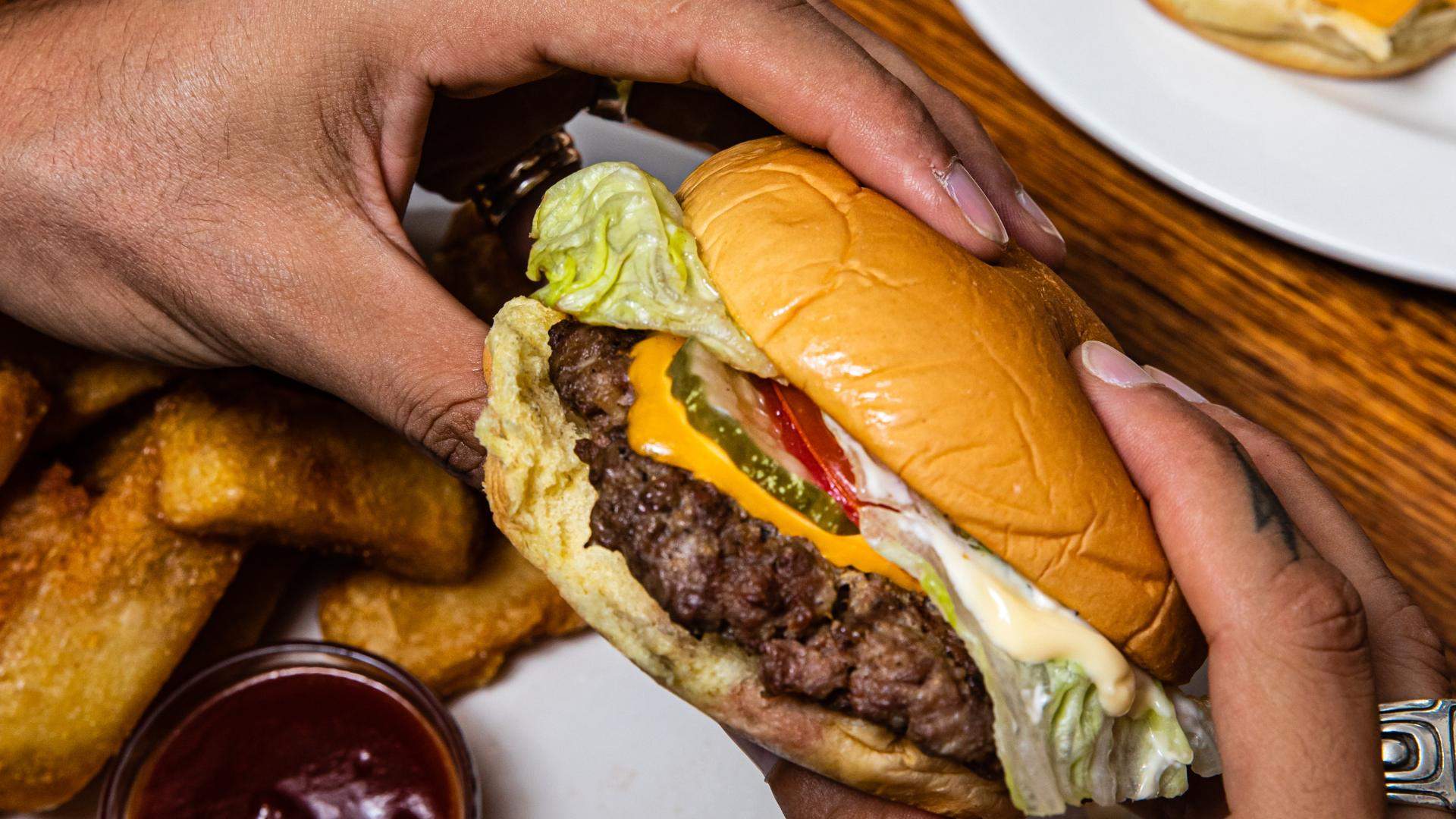 Images: Nikki To