The Big Easy
Head to the fairy light-lit courtyard for Cajun-style fare, a hefty beer list and cocktails.
Darlinghurst has just scored its own little slice of New Orleans as the doors open to new cocktail bar The Big Easy. Kitted out in deep greens, pastel pinks and lush foliage aplenty, the two-level space will have you feeling as though you've been whisked away to the French Quarter or even the raucous surrounds of Bourbon Street.
This ode to colourful New Orleans comes courtesy of owner Doug Laming (The Smoking Panda, Brix Distillery and Rabbit Hole Bar), who set out to create a fitting homage to the city's famed music, food and bar scenes. A couple of lively murals help set the tone — one by Sydney artist Kentaro Yoshida gracing the outdoor courtyard, the other a Voodoo-inspired piece by Brisbane's Natty B, jazzing up the upstairs space.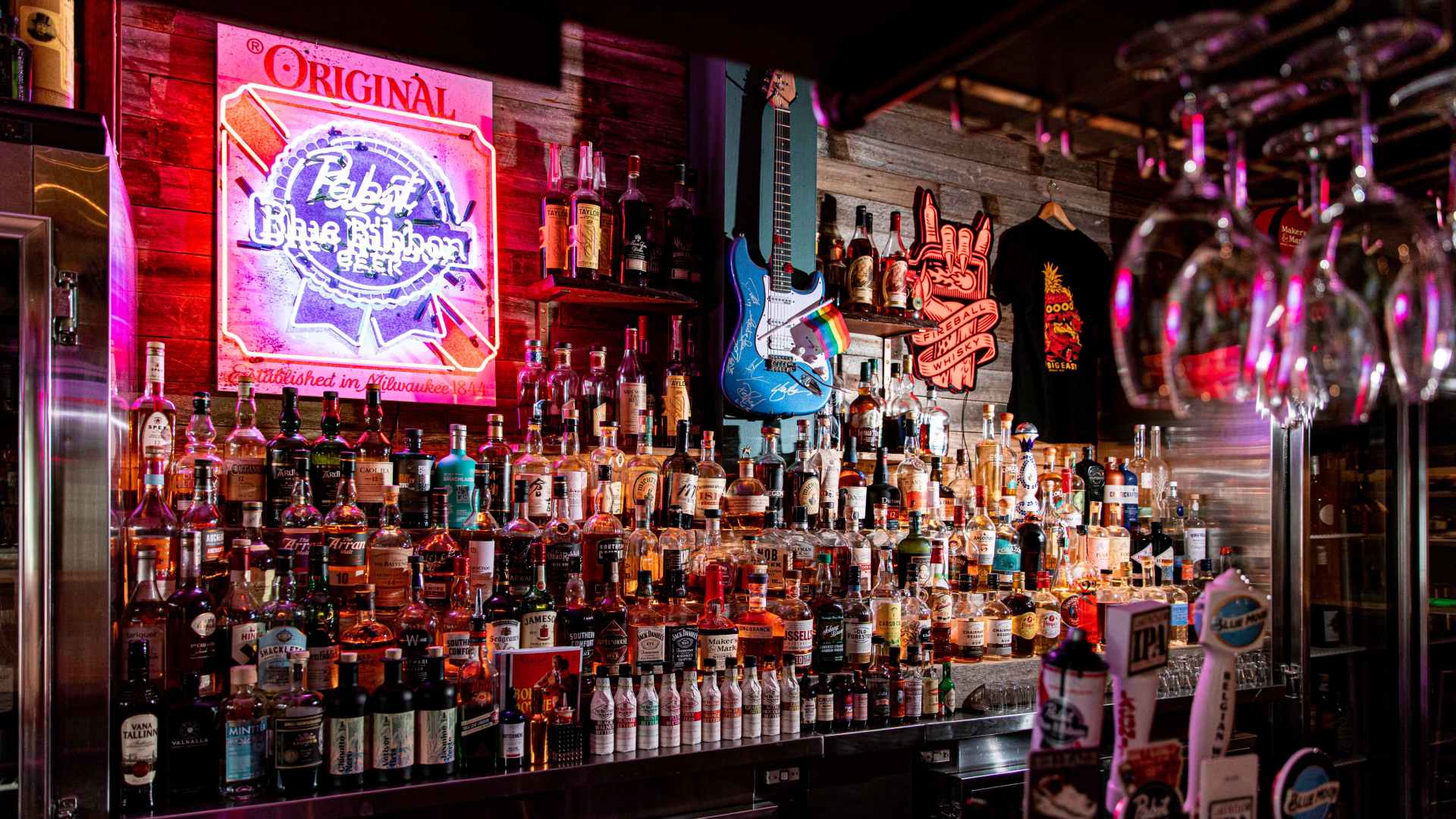 Each drink from the expansive cocktail lineup nods to one of the Louisiana city's classics, including the signature Big Easy Fizz – a fusion of rye, Southern Comfort Black, burnt orange, Peychaud's bitters and ginger ale, finished with a sprig of rosemary. There's also a mostly-Aussie wine selection, a strong contingent of bourbon and rye on the back bar, and a beer list ruled by American drops — think, Pabst Blue Ribbon or perhaps Deschutes' Mirror Pond pale ale.
The food sticks to the same theme, with a lineup of Creole- and Cajun-inspired fare. For snackier sessions, there are bites like homemade beef jerky, charred giant shrimp and sweet potato fries doused in rosemary and paprika. Up the bigger end, you'll spy jambalaya with andouille sausage and shrimp, and a blackened Atlantic cod sided with corn cream and toasted buckwheat.
A Wednesday to Friday happy hour (4.30–6.30pm) offers a little midweek fun with  $5 PBRs, $5 glasses of wine and $10 cocktails. And each Sunday, you can kick back with live tunes courtesy of The Big Easy's weekly Sessions in the Sun rotation.