TRAVEL & LEISURE
Where to Find a Good Read to Curl Up With This Weekend
Find that next book to sink your teeth into at one of these local gems.
WHERE TO FIND A GOOD READ TO CURL UP WITH THIS WEEKEND
in partnership with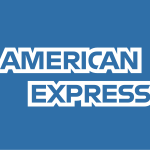 Find that next book to sink your teeth into at one of these local gems.
The internet may have delivered on its promise of infinite information, available at any point in time. But there's no substitute for sinking into the couch with a good book. There's also nothing like discovering a new read at your local bookshop. So, we've teamed up with American Express, in celebration of its Shop Small initiative, to track down those neighbourhood booksellers who'll help you find your next great read. Plus, you can pay with your American Express Card at all of these shops, so you can reap the sweet rewards of being a Card Member all while supporting local business.
Despite ebooks, online book companies and Netflix, these independent booksellers are still winning bundles of readers' love with their quirky collections, smart recommendations and cosy nooks. Next time you're looking for a good read to curl up with, hit one of these favourites.
8

Title Barangaroo, along with its mothership store in Surry Hills, is where quality reigns supreme. Not about what's new, but what's good, as its slogan goes, the shop avoids the trends. Here, you'll find a massive collection of art books, ranging in topics from architecture and interior design to fashion to photography, as well as the usual suspects, including fiction, literary fiction, non-fiction, mystery, sci fi and the like. Find joy in sifting through the many titles available, then bounce over to the film and music sections. Pan through new vinyl and feel nostalgia over scanning the DVDs for your favourite flick.

7

Since 1996, Better Read Than Dead has provided a quiet, booked-line haven on Newtown's hectic King Street. Students, locals, thinkers and drifters come in here to get lost among the floor-to-ceiling shelves. Spend as long as you like wandering around, without feeling pressured to make a decision. The diverse collection will definitely keep you going, spanning everything from fiction and poetry to law and medicine to sport and cooking. Head to the landing if your craving a culinary read; the space is entirely dedicated to food-themed books including cookbooks, memoirs and biographies. The section also comes with a side of travel books, if you're after something to inspire some wanderlust.

Image: James Horan via Destination NSW.

6

Named after Australian writer Frank Moorhouse's 1993 novel, Grand Days is a paean to Sydney's bohemian years. An afternoon spent here is one spent on an unpredictable adventure — through everything from classic and contemporary fiction to art, music and film to history, science and architecture. Interspersed among the titles are vintage dresses, secondhand shoes, hats, bags and jewellery if you're after a new outfit to wear while reading your new book. Meanwhile, in the back room, you'll discover a space devoted to vinyl — where you're welcome to spin a record or two. Pick up your new read and, while you're at it, a new record to listen to while curled up with your book. Wholesome weekend, sorted.

Image: Kitti Gould.

5

The Berkelouw story begins more than 200 years ago, on the other side of the world. In 2012, in Rotterdam, Holland, Solomon Berkelouw started selling theology books on Rotterdam Quay. Six generations later, his ancestors are still in the book trade, with bookshops all over Australia. The Paddington branch, opened in 1994, gives you three floors of books to explore — both new and secondhand. And if you're struggling to decide on a book, the staff is more than happy to provide some recommendations and reviews. Once you've found your read, there's no need to leave right away. Head to the cafe on level two overlooking Oxford Street to sip a coffee while leafing through your new purchase.

Image: Destination NSW.

4

Sappho isn't just a bookshop. It's a cafe, tapas bar and general hideaway, where you can get cosy with your new read for hours. The collection is all secondhand, so you never know what you might find, from first editions and hard-to-find titles to a near-new copy of a recent bestseller. Once you've uncovered your next read, head out to the courtyard for coffee, cake and a nice, long reading session in the sun. Come evening, the space transforms into a tapas bar, which frequently hosts open mics, poetry readings and live music. It also makes for a great spot to sip a glass of vino while you dive even further into your story.

Image: Daniel Boud via Destination NSW.

3

Established in 1985 in Paddington, Ariel Booksellers is one of Sydney's oldest independent bookshops. Following a stint in The Rocks, the store has now settled in Darlinghurst right on Oxford Street. The shop is perhaps best known for its excellent collection of books covering art, design and architecture — including a bunch perfect for the coffee table. But that's just the tip of the iceberg. If you're looking for poetry, plays, film history or literature, you'll find it all here, too. Check out the shelves featuring the store's recommended reads if you're stumped on what to pick up next. Or browse through the tables piled with new releases, cheeky self help-style books and off-beat titles.

Image: Destination NSW.

2

Readers of the lower north shore have been gathering at The Constant Reader since it opened way back in 1979. On top of being one of Sydney's oldest independent bookshops, it's also one of the biggest. Lose yourself in more than 238 square metres — crowded with fiction, biographies, art, design, cooking, crime, sport, travel and more. The shop also runs frequent author talks, so you can find your new read while meeting its creator all at the same time. Plus, its Facebook page is constantly being updated with info on new releases, award-winners and general inspiration for the books to add to your list.

1

If you're looking for another spot peddling good reads on the north shore, swing by Lindfield Bookshop. Located on the Pacific Highway, and just a stone's throw from Lindfield Station, this local beauty is an oasis of fiction, nonfiction and friendly people. The shop stays on top of recent releases and award-winning titles, so you'll be able to get your hands on the must reads of the year. Looking for a book that isn't in store? Ask and it'll be ordered in pronto. There's also a space committed to children's books, so if you've been thinking of rereading the Harry Potter series, you can track it down here.
Love where you live and support the spots that make Sydney so great. Discover more local businesses and more ways to shop small here, thanks to American Express.