FOOD & DRINK
Where to Shop Like a Local in and Around Chatswood
Discover eight small businesses that are helping to make the north shore so great.
Where to Shop Like a Local in and Around Chatswood
Discover eight small businesses that are helping to make the north shore so great.
WHERE TO SHOP LIKE A LOCAL IN AND AROUND CHATSWOOD
in partnership with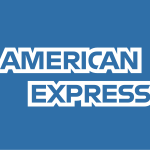 Discover eight small businesses that are helping to make the north shore so great.
Shopping local has become much more than a passing trend — it's a way of life for many Sydneysiders. Having a go-to bakery, produce shop, deli, cafe and boutique in your neighbourhood is a must nowadays. And in the busy north shore neighbourhood of Chatswood, it's easier than you think to navigate the many small businesses. You can grab your fresh fruit from one spot, pastries from another and stop at a local cafe in between.
To help make your shopping adventure successful, we've teamed up with American Express to put together this list of Chatswood favourites. All of these delightful local businesses will happily accept your American Express card, so you can shop small with ease. Whether it's locally made threads, top-notch bottles of wine, freshly baked artisan bread or a costume for this weekend's party, this list has you covered.
8

If you're planning to build the ultimate charcuterie board, look no further than Quattro Deli in Chatswood Chase. The delicatessen sources local and imported specialty items, offering a huge range of cheeses — think Italian gorgonzola, buffalo mozzarella and plenty of washed-rind numbers — and heaps of Italian cured meats, including salami, mortadella and prosciutto. Its impressive selection also extends to olives, antipasti, jams, spreads, fresh pasta and sauces. You can grab desserts aplenty, too, including Italian nougat, biscuits, chocolates and other packaged sweets. If that's not enough, a huge cellar features vinos from Italy, France, South America and Spain, along with Australia and New Zealand.

Image: Trent van der Jagt.

7

This much-loved, Aussie-owned boutique has spread around Australia, and Chatswood locals are lucky enough to have their very own Monsterthreads in Westfield Chatswood. The brand's t-shirts are more akin to works of art, which is no surprise considering the calibre of artists and illustrators that Monsterthreads works with. Both local and international artists design for the brand, including some based in Colombia and Kuala Lumpur. So, while the shop is Aussie as, the designs represent influences from around the globe. Apart from fashion, there's artisanal jewellery and a line of cute reusable kitchenware on offer, too.

6

Israeli cafe Shuk expanded from Bondi to Chatswood in late-2018 — and lower north shore locals couldn't be happier about it. The 100-seat cafe has a sprawling al fresco dining area, along with long share tables and floor-to-ceiling windows. The venue's head chef German Sanchez brought existing Shuk signatures to the new venue — including baked egg shakshuka and gluten-free teff pancakes for brekkie, and eight-hour slow-cooked lamb and hummus platters for lunch. It's the perfect spot to take a break from a day of shopping or to grab takeaway baked goods to take home. Shuk's daily baked bread, bagels, sourdoughs and challah are all available from the bakery, as is the delectable chocolate rugelach (a popular Jewish sweet). A range of catering options are on offer for your next brunch or dinner party, too.

5

Chatswood Cellars is a one-stop shop for all of your boozing needs. Perusing its many shelves, you'll find it fully stocked with a large range of wine, liquor and beer. For those looking for something a little different, the shop has an interesting focus on sake and vodka, stocking labels you won't see at every bar around town. There are also regular manager specials of local and international wine producers, plus a wide range from big Hunter Valley names, including Brokenwood and Tyrell's. The staff are knowledgeable and welcome a good chat, so don't be shy.

Image: Trent Van der Jagt.

4

Located in Chatswood Place, this outpost of Fresh City Fruit & Vegetables is particularly welcoming. It's open daily (and until 8pm on Thursdays), so is a go-to any day of the week. You can go for a full-on shop here, or just swing by for last-minute ingredients or one-off dinners. The expansive shore offers heaps of unpackaged fruit for the sustainably minded shopper, and the prices are hard to beat, too. The best part is you can do all of your fruit and veg shopping in one place, and know it's going to be fresh as.

Image: Trent van der Jagt.

3

Chatswood is also home to one of the best fancy dress shops in Sydney: The Wardrobe Costumiers. The store has been around for more than 50 years, supplying costumes for both private and theatre use — its costumes have been used in heaps of stage and film productions, to give you a sense of the quality. The shop is a far cry from your average Halloween store, with no prepackaged, mass-produced costumes to speak of. Instead, the warehouse is an ever-changing array of vintage pieces, handmade clothing and rare historical replicas. Whether you're invited to a flapper, The Breakfast Club, Marie Antoinette or medieval-themed party, this place has you covered.

Image: Trent van der Jagt.

2

Open every single day, the ManCave Barber Shop is the place to go when you're after an above-average cut. Relax in classic leather barbershop chairs and be pampered like never before. Whether you're after a haircut, beard trim, skin treatment or hair colouring, you can get it all done at ManCave. The stylists are especially charismatic and take their grooming seriously, too. This one is specifically for someone who appreciates quality and local experience. While the prices are a touch higher than your average corner barber, it is so very worth it.

Image: Trent van der Jagt.

1

Next, hop over to Pattison's Patisserie, which has been around since 1990. Its French-inspired cheesecakes, tarts, tea cakes and breads are the thing of legend, and it also makes some of the best macarons in the city. Think salted caramel cheesecake, almond and cherry tarts, lemon meringue pies and friands, to name a very few. Pattison's also prides itself on using the finest ingredients and creating beautiful desserts that taste as good as they look. You can nab fresh coffee here, too, and the beans are hand-roasted on site.

Image: Trent van der Jagt.
Love where you live and shop small to support the local stores that make Sydney so great. To learn about American Express and the Shop Small initiative, visit here. Then, head this way to find more must-visit spots around the north shore.