Day to Night Guide: Ten Standout Brisbane Events No Matter What Time You Want to Visit
Would you call yourself a day-tripper or a night owl? Either way, we've got you sorted if you're heading to the Sunshine State's capital.
Flip the switch below and discover Sydney by day or night
DAY TO NIGHT GUIDE: TEN STANDOUT BRISBANE EVENTS NO MATTER WHAT TIME YOU WANT TO VISIT
in partnership with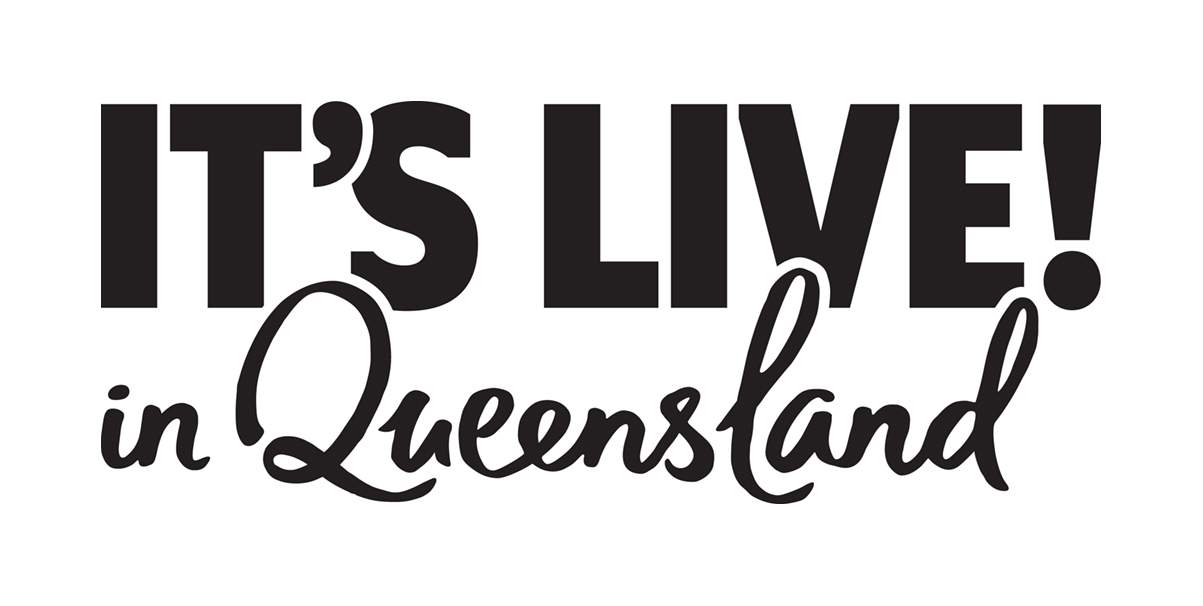 Would you call yourself a day-tripper or a night owl? Either way, we've got you sorted if you're heading to the Sunshine State's capital.
Whether you're an early riser or perpetually out late with mates, Brisbane is a vibrant city with a jam-packed schedule of exciting to-dos — all year round. Sunlight or city lights, kid-friendly or up-past-bedtime, in 2023 you'll be more than set to explore the city your way.
Early bird? Rejoice! You've come to the right place — it is the Sunshine State, after all. Sate your appetite for science with an intellectual festival feed. Be enraptured by song with a stellar calendar of music events. Take to the skies via artistic explorations of our earth's atmosphere in a world-class exhibition. Flock together for storytelling and cultural conversations. See your city habitat transformed by immersive installations that query the lines between art, science, human, nature and AI. There are tours and workshops, parties and playtime — all before the sun sets.
Though, they don't call her Bris Vegas for nothing. Bright lights and late nights, baby. It's not the city that never sleeps — but there's more than enough to keep you occupied well into the night. In 2023, expect festivals and innovative cultural events, immersive experiences and guided night tours, groundbreaking theatre and augmented reality landscapes. Explore art, science and the space in between via pop-up installations; catch rare films in an art-gallery cinema; watch an epic opera al fresco; witness light shows and fireworks along the river; and feed your musical appetite at a huge urban festival dedicated to the most exciting, fresh talent in the Australian music scene. Whether you prefer to stay indoors or venture into the darkness, Brisbane will keep the lights on for you.
Here, we've compiled a bunch of arty things to do and see in 2023, so that no matter what time you're heading out in Brisbane you're guaranteed to have a ripper time. Read on for all the daytime fun, then flick the switch above and we'll turn down the lights and show you the best events happening at night.
5

Head to GOMA and enter Air, the sprawling ground-floor exhibition dedicated to that very element — peeling back the layers of the invisible, ethereal element that life cannot exist without. The show will be open until Sunday, April 23, with many of the art pieces commissioned especially. Wander through a vast installation of 30,000 moths and butterflies, shining suspended spheres, glowing light displays and mixed-media pieces encapsulating the power, danger and delicacy of this vital yet transcendent element. If the timing doesn't work out, don't worry: GOMA attracts world-class artists and touring exhibitions throughout the year, along with its stellar permanent collection that challenges and inspires, with free guided tours of the gallery highlights.

Air will be open daily at GOMA until Sunday, April 23, 2023.

Image: Ed Mumford

4

From Wednesday, March 22 till Sunday, March 26, the World Science Festival will ignite your intellect at locations across the Queensland Museum precinct, South Bank and city. Expect a program of STEM-focused activities for curious minds, young and old. The signature events cover everything from space exploration to surgery, memory, migration, regenerative land practice, prehistoric wonders and the science that could save our future. There are also school activities, conversations and activations — including augmented reality, walking and photography tours, wildlife encounters, live myth busting and a picnic with dinosaurs. With a suite of free and ticketed events, there's set to be something to feed every hungry mind — and surprise even the most knowledgeable among us.

World Science Festival hits Brisbane from Wednesday, March 22 till Sunday, March 26, 2023.

3

Spilling out from World Science Festival, Curiocity Brisbane (22 March–2 April, 2023) takes over the wider city of Brisbane. Art meets STEM in a landscape of experiences and installations designed to challenge and enlighten urban explorers. Use augmented reality to bring memory fragments to life, encounter kinetic art through an intense colour spectrum in a changing parabolic curve, interact with playful cybernetics and help teach AI in real time. Take a free curator tour to take a deeper dive into the meaning behind the artworks, which includes the interactive "sound sculptures" T.H.E.M (that's The Handmade Electric Machines, if you're curious — a collection of six sound and lighting mechanisms brought to life by musicians, artists and designers). The free Curious Conversations program offers discussions on topics such as the future of AI, our role in the natural world and First Nations artists' relationship with history, culture and traditional knowledge.

Curiocity Brisbane pops up around Brisbane from Wednesday, March 22–Sunday, April 2, 2023.

Image: Markus Ravik

2

The daytime counterpart to the music festival, the BIGSOUND conference is the largest music industry gathering in the southern hemisphere. More than 1700 delegates attend the conference, drawing in a wealth of Australian and international talent and industry expertise to discuss, celebrate and shape the future of Australian music. Over three days, there'll be a packed schedule of speakers, ranging from promising emerging new talent to homegrown stars and established stalwarts of the industry. Past speakers have included musicians, journalists, producers, radio DJs, audio tech specialists and record company reps — as well as big artists like Nick Cave, Tina Arena, Amanda Palmer and Peter Garrett.

BIGSOUND hits Fortitude Valley from Tuesday, September 5 till Friday, September 8, 2023.

1

Each year, Brisbane Festival coats the city in a springtime flourish of art and culture — where the local streets and public spaces are the stage. Everyday hangouts become a canvass for art, a space for dance and music, and a cradle of exciting conversations shaping the cultural future of Brisbane. The festival also gives space to First Nations peoples — featuring creators and storytellers and collaborating with the local Indigenous communities, working to ensure their voice, art and culture is an integral pillar in the program. The schedule is yet to be announced, but past daytime events have included free dance and performance workshops scattered throughout the city, matinee theatre shows, planetary installations and the BOQ Festival Garden, an excitingly playful space filled with roving performers, free events, food and interactive art.

Brisbane Festival is set to hit the city from Friday, September 1 till Saturday, September 23, 2023.

0

Four nights. 15 hours. One opera. An unmissable theatrical experience. Opera Australia's rendition of Wagner's Ring Cycle is coming to QPAC from Friday, December 1 till Saturday, December 23, and Chinese director Chen Shi-Zheng has reinterpreted the Germanic mythology into a thoroughly original take on Wagner's composition. French conductor Philippe Auguin leads the performance, and although he's conducted this opera on many occasions, it's never been quite like this. Digital art and virtual landscapes transport Wagner's heroes, heroines and villains into a futuristic world, a space beyond our reality. The infamous drama between mankind and gods, a story of adventure and conflict, love and oaths, is reimagined in fantastical futurism. It's a four-night commitment, but it's a whole saga.

The Ring Cycle is coming to QPAC from Friday, December 1 till Saturday, December 23, 2023.

0

Once a year, Brisbane's Fortitude Valley becomes the centre of one of Australia's most exciting urban music festivals — and this year, it's taking centre stage from Tuesday, September 5 till Friday, September 8. Spotlighting emerging artists, BIGSOUND is bringing together over 180 musos, both solo and in groups, to perform across 23 stages in the music and party hub of the River City. This year, Budjerah, Adrian Dzvuke, Mia Wray, Jem Cassar-Daley will join exciting up-and-comers from across Australia, spanning every genre from pop to country, electronic to R&B. A dedicated First Nations program brings together music, workshops, discussions and After Midnight sessions that will take performances and parties into the small hours.

BIGSOUND hits Fortitude Valley from Tuesday, September 5 till Friday, September 8, 2023.

Image: Jess Gleeson.

0

Curiocity Brisbane isn't just for the daylight hours. From Wednesday, March 22 till Sunday, April 2, art installations will be scattered along the streets and South Bank, disrupting the reverie of the river city with thought-provoking displays and unexpected intrusions, both visual and auditory. Interact with T.H.E.M — the acronym for The Handmade Electric Machines, electronic devices that respond to touch with light and music — or the life-size installations of talking, singing, semi-intelligent see-saws and playful little cybernetic swarms. See Aboriginal design and ancestral stories entwined with sprawling multi-storey camouflage, and encounter a living artwork of 2000 plants that evokes ancient myths and our own uncertain climate future. With each experience at Curiocity, you'll be called to consider your perceptions of AI, the natural world, living Indigenous culture and technology — and ask yourself where art ends and science begins.

Curiocity Brisbane pops up around Brisbane from Wednesday, March 22–Sunday, April 2, 2023.

0

Australian Cinémathèque is the cinema within Brisbane's GOMA — and because it's a member of the International Federation of Film Archives, it has access to the best film archives in the world. That means film screenings you won't see on the big screen anywhere else in Australia, and many of the sessions are completely free. On Wednesdays and Fridays (cheap date night, anyone?), Australian Cinémathèque shows flicks from its eclectic range.  From contemporary arthouse to historic cinematic fails, rediscovered restored works to cult classics, experimental styles to international oddities — and even silent film featuring live musical performance — a trip here is an absolute must for any true cinephile.

GOMA's Australian Cinémathèque screens films on Wednesdays and Fridays, as well as special cinematic events throughout the year.

Image: John Gollings

0

Brisbane Festival comes alive in a whole new way when darkness falls. Spectacular light installations illuminate rooftops and spaces across the city and along the water, transforming Brisbane into a world of imagination and wonder. We don't have all the details yet, but from Friday, September 1 till Saturday, September 23, the fest is bringing more of the wonder it's renowned for. Think cruising down the river on Brisbane's Art Boat and the wondrous spectacle of the Riverfire festival fireworks opener. Nights become especially vibrant on each Festive Weekend of the three-week event, bursting with post-sunset activities and theatrical delights. There's no telling what wonders the team's planning for 2023. Last year featured a bit of everything: opera, magic shows, orchestras, Indigenous storytelling, provocative cabaret, dance-film fusion and immersive escapes into long rooftop sessions of art, performance and food.

Brisbane Festival is set to hit the city from Friday, September 1 till Saturday, September 23, 2023.
No matter what time you're looking to head out in Brisbane, there's a standout event ready and waiting for you. To explore more arts and culture events taking over Queensland in 2023, head to the website.
Top image: Studio Tomás Saraceno, Aerocene 2 and Aerocene 1.2 (installation view, '163,000 Light Years', Museo de Arte Contemporáneo de Monterrey 2016), courtesy: the artist, Queensland Art Gallery | Gallery of Modern Art.
Concrete Playground Trips
Book unique getaways and adventures dreamed up by our editors