FOOD & DRINK
Six Conveniently Located Cafes That Also Serve a Quality Cup of Joe
A good coffee spot should have two things: a top-notch brew and a convenient location.
SIX CONVENIENTLY LOCATED CAFES THAT ALSO SERVE A QUALITY CUP OF JOE
in partnership with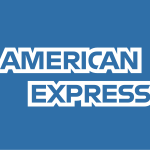 A good coffee spot should have two things: a top-notch brew and a convenient location.
With life at its often unrelenting pace, many of us struggle to get through the day without at least one cup of coffee (okay, maybe five). And even though Melbourne seems to get most of the credit for Australia's stellar coffee making reputation, Sydney very much holds its own — you've just got to know where to look.
Next time you need a caffeine hit, don't default to the nearest crumby cafe — there's a spot near you that has a brew of a better standard. To aid you in your search, we've teamed up with Shop Small supporters American Express to put together a list of our six favourite local Sydney cafes that consistently provide both quality caffeine and convenience. Plus, in a total win/win, these spots let you pay for your coffee with your American Express Card and reap the sweet rewards of being a Card Member — all while supporting local business. Save them to your Google Maps so you can easily hit them up on the go.
6

Your typical railway-adjacent cafe is often the home of lukewarm potato scallops and soggy kransky sausages. That's certainly not the case in Newtown. This cheery spot pedals coffee roasted from Surry Hills' The Reformatory Lab alongside a menu of colourful, and increasingly indulgent dishes.

If you have time to spare before your train, take a seat on the teal banquette (or outside if you have your doggo in-tow) and pair your brew with the Return of the Mac Daddy: a decadent dish of bacon mac 'n' cheese and a poached egg served inside a toasted croissant. If you're in a rush though, you can grab your coffee to go.

Not in the inner west? Fear not. You'll find its inner-city outpost, Cuckoo Callay on Crown, just opposite Surry Hills Library.

5

If you're around Barangaroo and hankering for a caffeine hit, Shortstop is your best bet. The small Barangaroo storefront offers up Market Lane coffee alongside a selection of fresh doughnuts made on-site. You have a bunch of unique flavours to pick from, too — think pistachio and spiced orange, triple matcha and earl grey tea and rose.

The spot is a stone's throw away from some cracking waterside restaurants — including Lotus, Anason and Cirrus Dining — making it perfect for a post-long lunch pick-me-up. It's worth noting that there is limited seating here, so it's more of a grab-and-go affair. After you've satisfied your sweet tooth,  jump on a ferry from Barangaroo Wharf or stretch your legs and soak up the sunshine with a stroll down the Wulugul Walk promenade.

4

Whether you're looking for a quick pick-me-up or a new place for coffee dates, Veneziano Coffee Roasters is slinging specialty brews that'll hit the spot. With almost 20 years of roasting expertise behind it, this Surry Hills espresso bar serves up rotating blends from Veneziano's headquarters and roastery in Melbourne, so you're sure to find a new favourite cuppa. Plus, with its prime spot on Bourke Street, Veneziano is just a short walk away from a bunch of boutique shops (and the cycleway).

Grab your coffee to go and enjoy it in the sunshine at nearby Frog Hollow Reserve or, if you're more of an art lover, you can check out the latest exhibition around the corner at Badger and Fox Gallery.

3

Just down the road from the local shops in Mosman, Sunflower Lounge offers up healthy eats with a sunny, retro vibe. Alongside an extensive breakfast and lunch menu — think croque monsieurs with a three-cheese bechamel, quinoa lunch bowls and hot smoked salmon sandwiches — this cafe serves up brews with Paul Bassett's single origin blend.

Plus, if you catch the ferry to Mosman, you can work up a proper appetite on the way or take a break and take in the views of the harbour foreshore in Reid Park. After you've had your fill (and if you're up for a longer walk), you can head up to Cremorne village, refuel at one of the local cafes or catch a flick at the Orpheum.

2

Just down the road from Green Square Station, Mecca's Alexandria cafe and roastery will get your day started right. Housed in an industrial warehouse with an art deco-flecked fitout that makes you feel cool by association, Mecca is pouring coffee so fresh it was roasted out the back. There's no need to settle for a burnt train station flat white when the masters of caffeine at Mecca are serving seasonal single origin batch brews and pour overs, nitro cold brew and quality lattes using well-rounded espresso blends.

The huge space is licensed, making it great for coffee meetings that stretch into lunch, which stretch into an afternoon pow-wow over craft beers and natural wines. The food menu is simple and wholesome, covering easy breakfasts, bowls, plates and rolls filled with fresh ingredients.

1

This CBD hole-in-the-wall is designed with convenience in mind, ensuring Single O's York Street store has become a daily (or twice daily) stop for nearby workers. Not just a takeaway window, the space has a standing bar where you can stop for a moment and enjoy a caffeine hit and a snack.

Everyone knows how good Single O's house-roasted single origins and espresso blends are, so here's how to make the most of your morning coffee break. Pick up a weekly batch brew subscription and score endless refills across seven days for just $16 at Single O York Street and Surry Hills, and at the Carriageworks Farmers Markets on Saturdays. On Wednesdays, celebrate Crump Day with two sweet or savoury crumpets and a coffee for $13.
Love where you live and support the spots that make Sydney so great. Discover more local businesses and more ways to shop small here, thanks to American Express.