FOOD & DRINK
Six Greater Western Sydney Restaurants That Are Perfect for Your Next Group Feast
You're not limited to the inner city when it comes to group-friendly options for you and your crew.
SIX GREATER WESTERN SYDNEY RESTAURANTS THAT ARE PERFECT FOR YOUR NEXT GROUP FEAST
in partnership with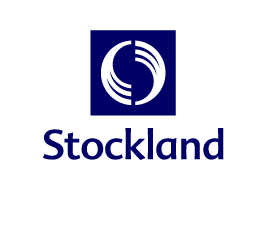 You're not limited to the inner city when it comes to group-friendly options for you and your crew.
Planning a get-together? Work drinks? A birthday? Why not ditch dishes duty and head to a restaurant instead? These days, sharing and banquet menus are all the rage, providing a great opportunity to catch up with mates and try some new, interesting food (or a few old favourites) without the hassle of playing host yourself.
In partnership with Stockland, we've compiled a list of restaurants in greater western Sydney that are perfect for group feasts. So, pop on your snazziest pair of stretchy pants, let someone else pour the wine and enjoy all the culinary delights this part of the city has to offer.
6

Offering authentic Indian street food in the heart of Harris Park, the bustling Chatkazz boasts a menu of over 200 items, so it'll be sure to please even the fussiest members of your party. Taking inspiration from both the northern and southern regions of the sub-continent, the menu covers everything from traditional curries to tandoori pizzas.

With so many tempting options available, the bigger your group, the better; and the more dishes you'll get to sample. If we had to pick a standout, it'd be the traditional paneer butter masala consisting of soft pieces of paneer cooked in a rich, creamy butter and tomato gravy.

Image: Cassandra Hannagan

5

This Blacktown gem takes its name from the Ethiopian practice of hand-feeding your friends in a large group setting, with either a loaded piece of injera (Ethiopian flatbread) or a small spoon. While that approach may feel a little unsettling to some given the current climate, the vibe here is all about groups having a good time, making this Ethiopian eatery a great spot for any get-together.

Much of the menu is designed around community and sharing, be it injera served with various authentic stews, the eye-catching spiced fried fish with salad, or the classic foull breakfast starring garlicky fava beans and tomato. All up, it's a sure-fire winner if you're assembling the crew for a hearty, delicious feed.

Image: Cassandra Hannagan

4

The Cabra-Vale Diggers Club may seem an unexpected place in which to find some of western Sydney's finest Asian cuisine, but we can confirm it's got the goods. Marking one of the most ambitious redevelopments in the club's history, this hawker-style food market spans 2000 square metres and draws inspiration from South Asian regions such as Laos, Myanmar, Thailand, Vietnam, Cambodia and China.

As you'd expect, there's a bountiful selection of dishes ranging from stir fries to dumplings, barbecue and congee. There's even an in-house Asian bakery. This one's the perfect spot for sharing a range of plates with friends, all in a smartly revamped setting.

3

Head Chef Ali Snoubar brings his decades of culinary experience and expertise from award-winning restaurants the world over to this Syrian eatery in Merrylands. Those familiar with Middle Eastern cuisine will know it's all about sharing, so the more, the merrier.

Here, choose from a selection of hot and cold mezze, such as the fried pumpkin kibbeh, then move on to the likes of a chicken shawarma plate with rice or hot chips. The $115 'family deal' features a combination of dishes and drinks, while three banquet options each offer a selection of skewers, dips, salads and meat, to suit groups of all sizes and appetites.

Image: Al Shami

2

The constant lines out the door at Vinh Phat have been there as long as the restaurant itself. So, after 36 years of trading, it's a pretty good indication it's doing something right. This busy Cabramatta yum cha house has long been praised for its delicious food, reasonable prices and exceptional service.

The menu is immense, full of both house specials and classics like roast duck in sticky plum sauce, plump prawn dumplings and sweet and sour pork stir fry. You know the drill: nab a large table and just keep ordering plates until your whole group's full and content.

1

A bright and airy space with touches of lush foliage, Poppi Tino is well known in the Caddens Corner precinct for churning out Italian dishes to rival even your Nonna's finest home cooking. Using traditional methods and techniques, its chefs have carefully crafted a concise lineup of dishes designed for both sharing and individual dining.

There are a number of set menus catering to groups of all sizes, so you can settle in with a generous spread of salads, pizzas, pastas and snacks tailored perfectly to your crew. There's also a three-hour drinks package available to wash it all down — what are you waiting for?
Visit Stockland's pop-up fashion event House of Kicks at Stockland Merrylands (May 3–16) to take part in sneaker customisation, street styling and street art workshops. To secure your place in a workshop, head this way. 
Top image: Chatkazz, Cassandra Hannagan