FOOD & DRINK
Eight Ways to Treat Yourself in Darlinghurst
Spend some time indulging in this inner-city neighbourhood — you deserve it.
Eight Ways to Treat Yourself in Darlinghurst
Spend some time indulging in this inner-city neighbourhood — you deserve it.
EIGHT WAYS TO TREAT YOURSELF IN DARLINGHURST
in partnership with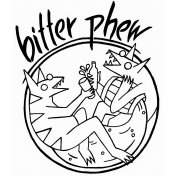 Spend some time indulging in this inner-city neighbourhood — you deserve it.
Ever so slightly east of central Sydney, Darlinghurst blends the hustle and bustle of busy Sydney life with refined urban charm and the occasional flair of extravagance, making it a mecca for style, cuisine and culture. It's easy to spend a day getting lost wandering through the suburb, and it's even easier to indulge a little while you're doing it.
From bars with funky natural wines and hard-to-find craft beers to vintage stores filled with preloved (but very luxe) designer gems, Darlinghurst is packed with ways to treat yourself — and perhaps a lucky mate, too, since its always more fun to splash out with someone by your side. We've teamed up with craft beer haven Bitter Phew to put together a list of top spots to go in the neighbourhood when you want to spend that hard-earned cash on something a little bit special.
8

Bitter Phew was established in 2014 as a joint venture between Aaron Edwards and Jay Pollard. At a time when craft beer was not the powerhouse it now is, these two set out to pour rare, interesting and specialised beers from all over the world. Bitter Phew boasts 12 taps of seriously impressive brews, a smart small bar vibe in the front and a quaint 'keg garden' in the back.

And now, the crew has also taken over the space downstairs to create Phew, an offshoot skewed toward high profile natural wines. The venue allows patrons to enjoy a drink or food from either in both, so you can escape the hustle and bustle of city life and indulge in something a little special next time you're on Oxford Street.

7

When Chaco Bar opened a few years ago, its impressive menu and cosy, low-lit dining room attracted a dedicated crowd. The offering was initially just yakitori, which, for the uninitiated, is skewers of grilled meat and vegetables. However, it quickly carved out a reputation for itself for having some of the best bowls of ramen in town — so much so, it's opening a secondary venue for the Fukuoka-inspired yakitori so this venue can solely focus on the famed ramen. Drop by for an indulgent, soul-warming bowl of the fat soy or fish salt with chashu pork, or challenge yourself to the lip-tingling chilli coriander with Carolina Reaper spicy miso paste.

6

Chocolate is one of those wonderful, universally indulgent things that is difficult to beat for comfort or a treat. 2019 has seen the creation of the epic Meltdown Artisan, the brainchild of Jen Lo, formerly of north shore dessert haven Bakedown Cakery. With her new space dedicated entirely to experimenting with chocolate, Lo runs chocolate making workshops alongside a shop floor stacked with sugary goodies.

You'll find indulgent and creative interpretations of cocoa-based goodies — think saffron barberry, yuzu ginger apple and wakame sea salt. The chocolates, which come both in block form or creative shapes (think koalas, robots or snowmen) are great for gifts — even if they're for yourself. The interestingly titled face bark, a white chocolate slab designed for customers to print images of their choice upon, is a standout. Vegan and dairy-free options are also available in a wide variety of interesting and tasty flavours, meaning there's something for everyone at this sweet new Darlinghurst hangout.

5

Sustainable, vintage, designer clothes and rare one-offs — that's what's on offer at Blue Spinach. Founded in 1997 as a standalone outlet by Mark and Jane Thompson, the business has grown to be known as one of the finest vintage resalers around — and something of a landmark in the neighbourhood thanks to its vibrant blue exterior.

With a focus on the big fashion houses, think Chanel, Dior and Gucci, Blue Spinach, offers a wide array of high-quality vintage clothing items and accessories — all authenticated, of course. Spend some time sifting through this treasure trove of luxury and you're sure to find something truly special.

Image: Trent van der Jagt.

4

Whilst Darlinghurst clearly boasts some of the best indulgent experiences in terms of food, clothes and wares, there's also something to be said for its offerings of stories and experiences. Since 2013, the Darlinghurst Theatre Company has called Burton Street's Eternity Playhouse its home. Over the past ten years, Darlinghurst Theatre Company has risen to become a popular theatre destination as well as a platform for emerging and professional artists. With a focus on sustainable arts practice, as well as support for disadvantaged and independent theatremakers, Darlinghurst Theatre Company not only offers some of the best Australian theatre around, but also several worthy causes to support.

Image: Robert Catto.

3

With summer almost upon us, a hot day in the city can be a terrible time. Thankfully, RivaReno has a timeless cure for beating the heat: gelato and lots of it. Located on bustling Crown Street, the Bologna-inspired traditional gelateria offers up scoops with no preservatives, additives, hydrogenated fats or artificial flavours. Instead, RivaReno strives for simplicity, intensity of flavour and freshness of its product. It's stored in traditional 'pozzetti'-deep stainless steel containers with lids designed to preserve the freshness of the gelato as it comes from the machine. The gelato is blindfold tested before service to ensure only the finest quality for customers.

Image: Nikki To.

2

Woodfired pizza, craft beer and a cracking wine list make Dimitri's a great spot for dinner when you feel like splashing out. The menu features simple, well made classic pizzas — from a simple marinara to something a little more experimental like the Bee Sting, featuring tomato, sopressa, mozzarella and hot honey. Meanwhile, the 'Not Pizza' section of the menu features wagyu bresaola with house-made stracciatella and doughnuts made fresh to order. Thirsty? Craft beers from Grifter, Wildflower and Mikkeler are featured alongside an extensive wine list with a focus on small, independent vineyards — there are nine varieties available by the glass and a very impressive bottle list to follow.

Image: Kimberley Low.

1

Simplicity, elegance and distinction are all at the forefront of ceramicist Naomi Taplin's Darlinghurst store Studio Enti. Located on Darlinghurst's Foley Street, Studio Enti offers are wide variety of handmade, bespoke porcelain pieces that strive to embrace the beauty and practicality of everyday objects. Ranging from ceramic lights to refined, tasteful keep cups, the product line is entirely handcrafted from porcelain and reflects Taplin's passion for creativity and functionality.

Commissions are also available and its website features a number of recent collaborations with various artists, architects and restaurants which showcase the fine blend of functionality and elegance synonymous with Taplin's brand.