DESIGN & STYLE
Where to Shop When You're Craving More Hygge in Your Home
Make your place a cosy hideaway with pastel homewares, comfy linens and unique art pieces from these design shops.
Where to Shop When You're Craving More Hygge in Your Home
Make your place a cosy hideaway with pastel homewares, comfy linens and unique art pieces from these design shops.
WHERE TO SHOP WHEN YOU'RE CRAVING MORE HYGGE IN YOUR HOME
in partnership with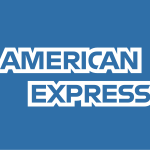 Make your place a cosy hideaway with pastel homewares, comfy linens and unique art pieces from these design shops.
Everyone likes their home to be comfortable, but the Danish take this idea to new levels. Pronounced hoo-gah, the term hygge goes beyond simply having a cosy place to live. It's a philosophy that encourages you to turn your home into a space that promotes togetherness, personal wellbeing and maximum amounts of chill.
The Danes are some of the happiest people in the world — even in winter — which is even more reason to take a leaf out of their book. Luckily, Sydney has plenty of shops that sell all the Scandinavian-inspired homewares and pieces you need to kit your room (or entire home) out like a cosier version of an IKEA showroom.
We've teamed up with American Express to find eight local boutiques across the city that'll help you do just that. All of these shops let you pay for your new wares with your American Express Card, too. So, not only are you supporting some amazing small businesses, you're also reaping the sweet rewards of being a Card Member. Read on to discover some top spots to go full hygge and drop your hard-earned dollars on stuff for your home.
8

Like how hygge refers to adding charm to your home, the Greek term meraki is about doing things with soul and creativity. This notion is immediately apparent when you visit Girl Meraki in Woolooware. The mother-daughter team behind the business offer visitors an ever-changing range of hand-picked home decor items, created by artists whose work they love. Whether you're looking for a stunning new piece of art to hang on the wall, a pot for your new plant baby or the ideal cushion arrangement, Girl Meraki has you covered.

7

Founded in the home of hygge — that is, Denmark — in 2002, Hay embodies the best of Danish design. Over the years, the brand has collaborated with an incredible range of designers and artists, including Amanda Borberg, Pierre Charpin, and brothers Ronan and Erwan Bouroullec. Surry Hills is where you'll find the brand's flagship Sydney store, which beautifully houses crafted furniture and accessories that would improve frankly any space. Across lighting, indoor plant pots, nifty storage devices and a host of other minimalist objects, Hay offers an elegant solution to just about any design conundrum you need to solve.

6

If social consciousness is high on your priority list when shopping for furniture and homewares, then pay a visit to Koskela. Founders Russel Koskela and Sasha Titchkosky left behind the corporate world to launch the business almost 20 years ago and it's now a thriving business located in The Cannery. You'll discover Australia's largest selection of locally made and ethically produced homewares, furniture, lighting and art. Throughout the huge warehouse space, alongside Koskela's own functional and modern designs, you'll find pieces by other top Aussie designers. Plus, Koskela is a Certified B Corporation, a top-tier ethical accreditation granted for its positive social and environmental impacts, and also has an ongoing partnership with Rainforest Rescue — which means you'll have even more reason to feel good about filling your home with its designs.

5

The Aussie love affair with Scandinavian-designed products is a long-running one. A certain megastore may steal the spotlight sometimes, but this sleek store (and its Mosman counterpart) is harbouring some of the best Nordic designs around. With a range that spans furniture, homewares, clothing and accessories, Nordic Fusion is the place to come when your home is crying out for some well-designed and stylish pieces. Expect to find popular labels like Marimekko, Pappelina and Klippan — plus, you'll get a glimpse of some of Scandinavia's top emerging design houses like Muuto and Menu. It also sells a large range of Nordic food and treats which, we're told, can add to the hygge vibe, too. We can just picture it now: snuggling up on the lounge under a cosy new Klippan blanket with a bowl of Ekströms chocolate pudding.

4

It probably shouldn't come as a surprise that there's a particularly special place to buy antiques in the harbourside community of Double Bay. You'll find Maison et Jardin buried within the stylish boutiques of Transvaal Avenue. This is where you can score one-off furniture and homewares which date back to the 17th and 18th centuries. The business is led by Lauren Landsman, who travels extensively each year across France, Belgium and the Netherlands to hand-select items. Expect to uncover a wealth of French-style mirrors, crafted cabinets, copper pots and plenty of items to make your home more hygge.

3

Having spent the better part of a decade sourcing antique furniture from around the globe for her clients, Water Tiger founder Kathy Bruce eventually decided it was time to head home and open her own shop. Following two decades living in Asia, she still travels each year to places like Morocco and India, where her keen eye for antiques has made her one of the go-to experts for those looking pieces with vintage sensibilities. Featuring products from China, India, Turkey, Indonesia and more, Water Tiger has a massive collection that spans art, ceramics, tables, homewares and soft furnishings.

2

Inspired by Sydney's world-famous beaches, Seaweed & Sand has been offering customers the chance to create their own coastal haven since 2001. The business has two stores in Sydney (Miranda and Warringah) and two on the Central Coast (Tuggerah and Erina) — all of which are conveniently located near beautiful beaches. The ocean theme carries through just about everything the business has on offer: stylish rattan furniture, seashell print quilt covers and outstanding ocean-inspired wall art are just some of the things you can expect to find. So, regardless of what the weather's doing or how close to the coast you actually live, you can add a comforting sense of slow-paced seaside living to your home very easily.

1

Bursting with natural homewares and whimsical French designs, Richmond's Crazy Beautiful Life proudly displays admiration for the eccentric. You'll find everything from linens to wreaths, stoneware and velvet cushions in an assortment of earthy tones that'll make your home feel at one with nature. Alongside contemporary works by Australian and international designers, there's also a huge collection of antiques that have been sourced from India, France and across the entire African continent — think handcrafted jewellery, industrial-style steel lamps and more. If you've been guilty of over-purchasing mass-produced homewares and have suddenly realised your home looks just like everyone else's, add a few eclectic elements from Crazy Beautiful Life and you'll create your own unique style of hygge in no time.
Love where you live and support the spots that make Sydney so great. Discover more local businesses and more ways to shop small here, thanks to American Express.