DESIGN & STYLE
Where to Shop Like a Local In and Around Surry Hills
From fresh flowers to French cheese to high-end fashion, you can find it all along Crown and Bourke streets.
Where to Shop Like a Local In and Around Surry Hills
From fresh flowers to French cheese to high-end fashion, you can find it all along Crown and Bourke streets.
WHERE TO SHOP LIKE A LOCAL IN AND AROUND SURRY HILLS
in partnership with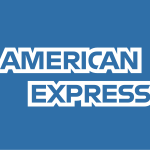 From fresh flowers to French cheese to high-end fashion, you can find it all along Crown and Bourke streets.
There's something special about wandering the streets of Surry Hills. Long one of Sydney's cultural hubs, the suburb boasts a vibrant collection of small businesses that have basically everything you could need and/or want, from expensive Scandinavian shirts and designer furniture to French cheeses and fresh flowers.
But with so many places to choose from, it can be hard to know where to start. That's why we've teamed up with shop small expert American Express to put together a list of places that always champion local designers and artisans — and always accept your American Express Card. With this, you can navigate Bourke and Crown streets and shop small with all the intel of a local.
10

A lazy bookshop visit is always high on our agenda, and Oscar and Friends has shelves upon shelves of novels, cookbooks, coffee table books and non-fiction pieces. That feeling when you can't quite decide on a read for the weekend? Doesn't exist. The expert booksellers are always ready with a suggestion. If you're feeling a little shy, the shop also has helpfully highlighted recommendations along the shelves so you can browse peacefully, lost in your own world. Get yourself in deeper and register for the store's book club on the first Monday of each month at 7pm.

9

If you love cheese, Formaggi Ocello won't leave you disappointed. It has a whopping selection of more than 200 cheeses, from well-loved French classics to lesser-known imports, as well as an impressive stock of cured meats, cheese equipment, truffle products, condiments and other deli delights. Fellow gourmands are invited to join monthly in-store cheese and wine nights, where owners Sogna and Carmelo Ocello pull out six farmhouse cheeses with matching wines. If you'd rather just pop in for a wine, you can do that, too — aperitivo hour runs daily from 4pm and you get a free cheese tasting plate when you buy a glass of wine.

8

That feeling when you walk into a florist — and your nose leaves the street and meets the fragrances of flowers — is a special one. And it's one you'll have at Buds & Bowers. You'll probably see it right near the corner of Crown and Foveaux streets as its flowers spill onto the sidewalk; inside, your eyes wander over the colours, shapes and scents of that day's market haul. Just tell the in-house florists how much you want to spend and they'll put together a bunch of natives for your workmate or a special arrangement for your mum — whatever you need.

7

Not quite done with books? Title isn't far away. Head back down Crown Street towards Cleveland and you'll find this Surry Hills browsing oasis. Title's selection of books spans fiction, fashion, graphic novels, photography, poetry and travel, as well as an impressive selection of CDs, vinyl and DVDs. If you're looking for some new hi-fi equipment, there's also a range of amplifiers, speakers, turntables and headphones to browse. Our recommendation? Nestle into one of the store's many quiet corners and browse through some of their beautiful art and photography books.

6

If you regularly walk down Crown Street, you've probably wandered past the windows of Hay and admired its beautiful designs while stuck at the traffic lights. Its pieces reference classic mid-century Scandi design as well as more contemporary industrial influences, using good-quality, durable materials and showcasing a range of beautiful, functional approaches to design. Teak fans are especially well-catered for here. The Surry Hills store also has a selection of homewares, lighting and contemporary stationery.

5

From New York's Rachel Comey to London's You Must Create, Denmark's Henrik Vibskov to Greece's Esiot and Paris's Cuisse de Grenouille, The Standard Store is the place to find international brands in Sydney. Its carefully curated and constantly evolving selection of high-end clothes, shoes, accessories and homewares is always a pleasure to browse — if only to get a good idea of what's happening in fashion and design around the world. Run by Sydney-based Nicola and Orlando Reindorf, the store also hosts small pop-up events from time to time, so it's worth keeping an eye on its Facebook page for  workshops and talks.

4

Another Surry Hills boutique worth stopping into is Paris Texas. Named after the cult 80s road film, the store exudes a stylish-yet-edgy coolness with a bit of Dolly Parton thrown in. If you're looking for some threads that the rest of Sydney doesn't already own, here's your spot. The boutique store is a haven of unique fashion that champions Australian labels. Expect frill and florals alongside sleek staples and a bunch of denim. Stocking local clothing labels such as Asilio, Totem, Stevie May and The East Order as well as leather goods by Elms and King, pop-artsy jewellery from Doodad+Fandango and Peppermint Grove candles. And, of course, you'll find a fair few boots here, too.

3

If you're doing all that browsing, you'll need a coffee. Down towards Central Station, you'll find Single O serving all kinds of coffees from espresso to pourover and even self-serve filter on-tap. As well as immediate caffeination, you can also buy stuff for your home kit. Get a freshly roasted bag of coffee beans to take home with you, or maybe an Aeropress or some new filters.

2

Did you know Surry Hills is home to Sydney's very own rum distillery? Rum, made from cane sugar, used to be made at the old Pyrmont CSR factory until the 80s, but wasn't being made in the inner city until Brix opened its distillery right on Bourke Street. Co-founders and old friends James Christopher, Damien Barrow and Siddharth Soin serve their own brews and educate people about rum and its origins. Whether you have it neat or in a cocktail, or take a bottle home with you, this should be your number one booze stop in Surry Hills.

1

Published Art is one of Sydney's most specialised (and under-the-radar) art bookshops. Its shelves are stocked with the latest titles in design, architecture, art, fashion, typography and photography, as well as a selection of art and design-related children's books. Only the latest titles are kept in stock, so it's worth popping your head in regularly to check out any new arrivals. These guys are serious booksellers — they also run a library supply service. If you're looking for a hard-to-find publication, ask the team — chances are it'll be able to track it down.
Love where you live and shop small to support the local stores that make Sydney so great. To learn about American Express and the Shop Small initiative, visit here. Then, head this way to find more must-visit spots around the inner city.