All the Best Australian-Made Picnic Gear for Your Next Park Session
Keep your drinks cool and your shopping local when you plan your next picnic outing.
Picnic season is upon us, so it's time to amp up your gear-game for the inevitable days spent feasting on foil-wrapped sandwiches and plastic cups of chilled wine. When shopping for picnic gear, you need to consider all the practical stuff like transportability, usefulness (don't forget a bin bag!) and practicality (can it get wet?). But it's also nice if it looks great.
We've combined all those things into the following list for our picks of picnic must-haves. And every inclusion on this list is Australian-designed or made because we love to keep it local.

SPEAKERS THAT DOUBLE AS ESKYS
One of the only downsides to spending a day in the sun picnicking is the mandatory lugging of cooler boxes, picnic baskets, speakers and food from the car to the designated picnic spot. So, whenever possible, try find picnic gear that can do two things at once. Like this pretty and pink two-in-one cooler and speaker from Sunnylife for $199. It has a 15 litre capacity so it fits 16 cans with ice. It also has bluetooth, radio, connects to AUX and USB. If you're after something a little larger and don't require the most aesthetically pleasing cooler-box-speaker-hybrid at the beach, here's another one from Super Cheap Auto that holds 55 litres and will only set you back $60.
WARM BLANKETS FOR SUNSET PICNICS
Need something to wrap yourself in when the sun goes down and the spritzes aren't warming you up enough? Curio Practice is a female-owned small business making checkered and patterned blankets from the finest Australian Merino wool and made locally in Victoria. Curio Practice's blankets are of impeccable quality and beautifully made, plus, when winter rolls around the picnic baskets go into storage, they look pretty draped over lounge chairs or folded on the end of your bed. Win-win.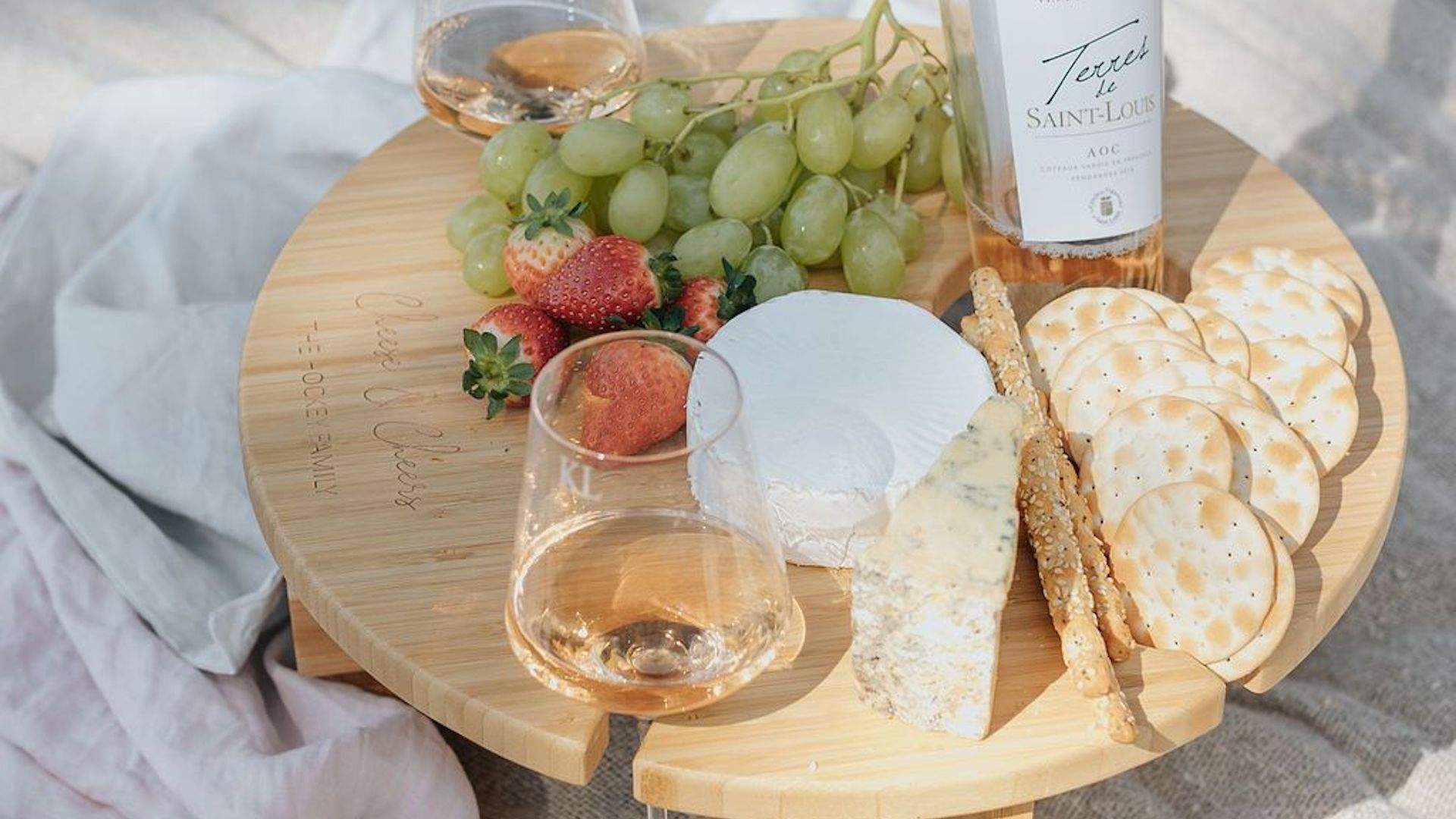 MINI CUT-OUT TABLES FOR NO-SPILLS
If you're on the clumsy side or have a penchant for sinking one too many rosés on the grass with your pals, Etsy store Noosh and Noo sells picnic tables with clever cut-out glass holders so your drink won't get knocked over and your cheese stays free of ants. The tables are handmade out of bamboo so they're light and durable, and you can have your name, initials or a symbol engraved. They're $100 and are made to order in Australia. Or, if you picnic in larger groups, Indi Tribe Collective has portable picnic tables with up to eight wine glass holes and two wine bottle holders for $259.95. 
PATTERNED RUGS FOR A VINTAGE VIBE
Arguably the most important piece of picnic equipment is a durable but fun waterproof rug you can plonk yourself and your food on. Etsy store BreezeBoutique has loads of different colours and checks to chose from, with two size options ranging from around $89-$99. These blankets are made from acrylic and have little PU leather handles for easy travelling. If you want traditional tartan made with natural materials, Waverley Mills is Australia's oldest working textile mill and makes some of the finest Australian Merino wool picnic blankets around. They're crafted in Tassie, made to last and range from $229-$299.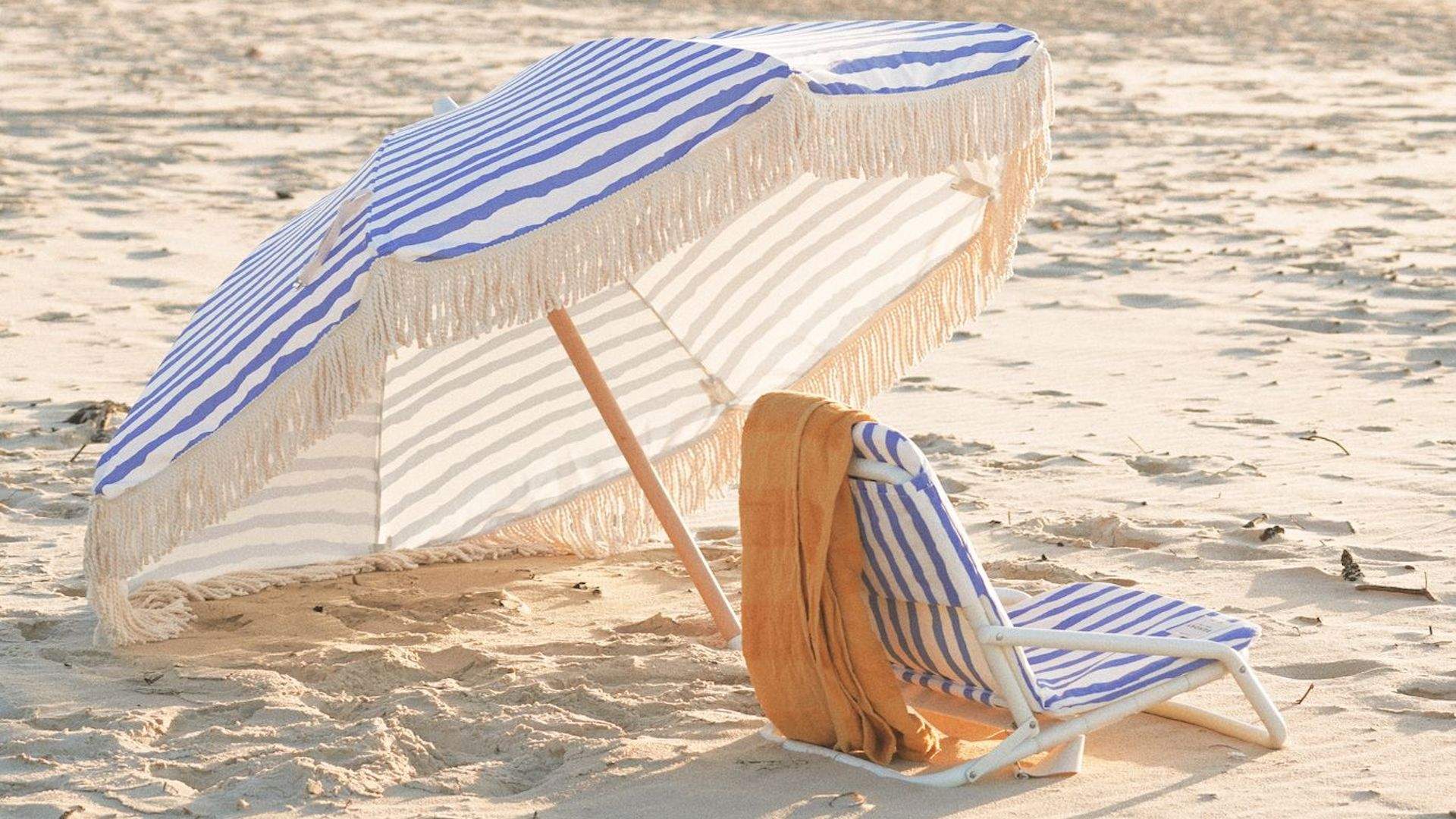 BEACH CHAIRS FOR THE PICNIC ELITE
If you really want to take your picnic to the next level, purchasing portable fold-out chairs might be on your agenda. If you're after a stylish but comfy chair, Sunday Supply Co have designed luxe beach seats with fast-drying padded foam and fade resistant fabric. They have some very funky covers, including a sunny yellow and white striped number and a beachy black and white polka dot. If you're more low-key but still love a retro look, these striped plastic camp chairs are a throwback we can get around — especially for only $24.99.
ECO-FRIENDLY REUSABLE CUPS
Glassware and expensive ceramic tableware have no place at a picnic, but the over-manufacturing of single use plastics are wreaking havoc on the environment. Instead of plastic supermarket cups, go for reusable options like these stainless steal party cups with splash-less lids or this double wall insulated wine traveller set. The ones featured in the image above are unbreakable, foldable silicone tumblers from sustainable interiors brand Porter Green and are $27.25 for a pack of two. If you're partial to something sparkling, these reusable pink champagne flutes are only $24.99 for two.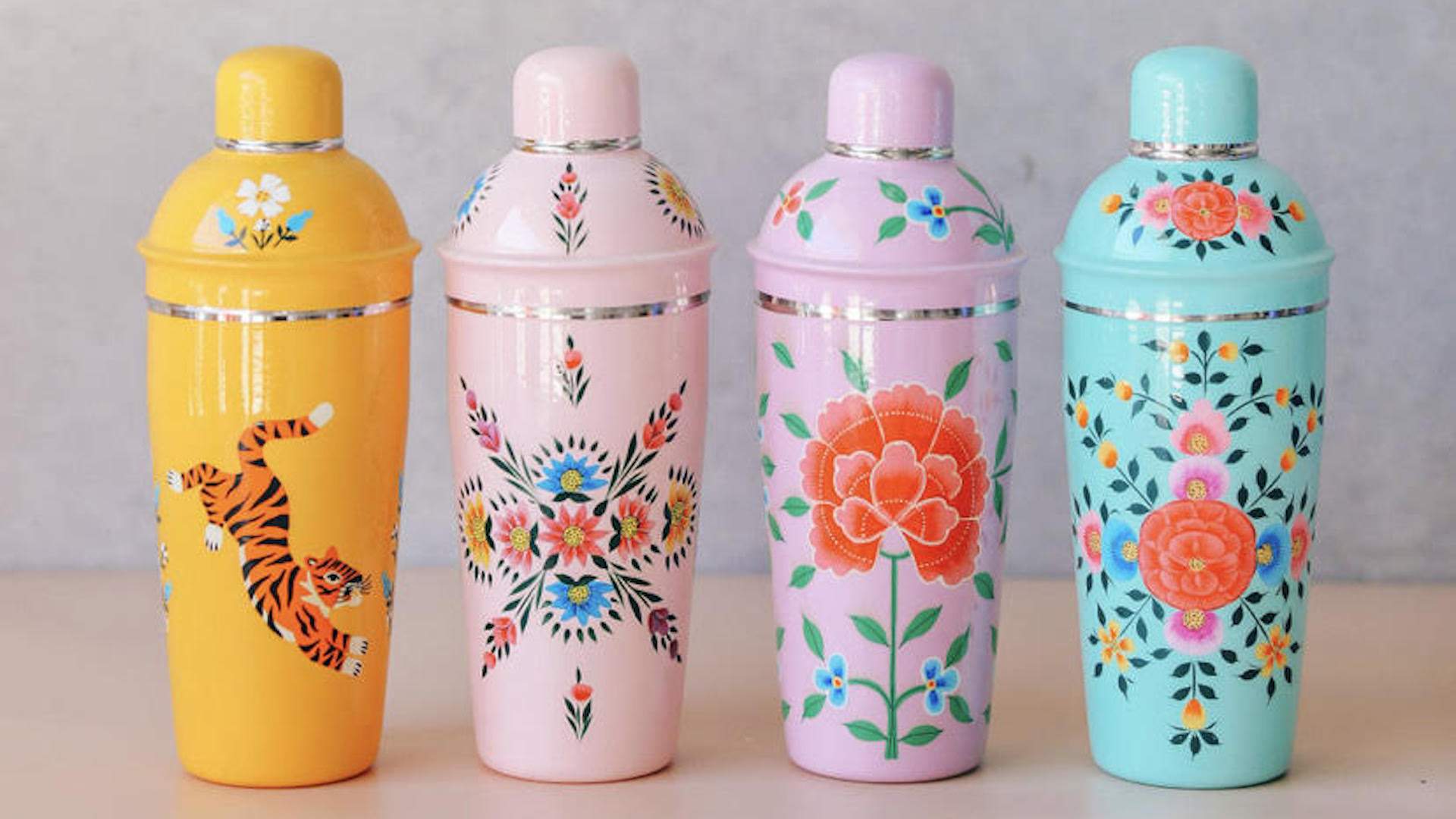 COCKTAIL SHAKERS FOR ON-THE-GO MARGS
The number one way to impress dinner guests is casually shaking and pouring cocktails like you were born to do it while effortlessly maintaining vibrant conversation. Same goes for picnics. Picnic Folk are an Australian brand selling brightly patterned stainless steal picnic equipment like lunchboxes, tumblers and cocktail shakers that are hand painted by an older generation of artisans in Kashmir. If you're more of a minimalist, this cocktail set from Grand Cru Wine Fridges comes in black matte finish and has everything you need to make a basic cocktail for $59.95.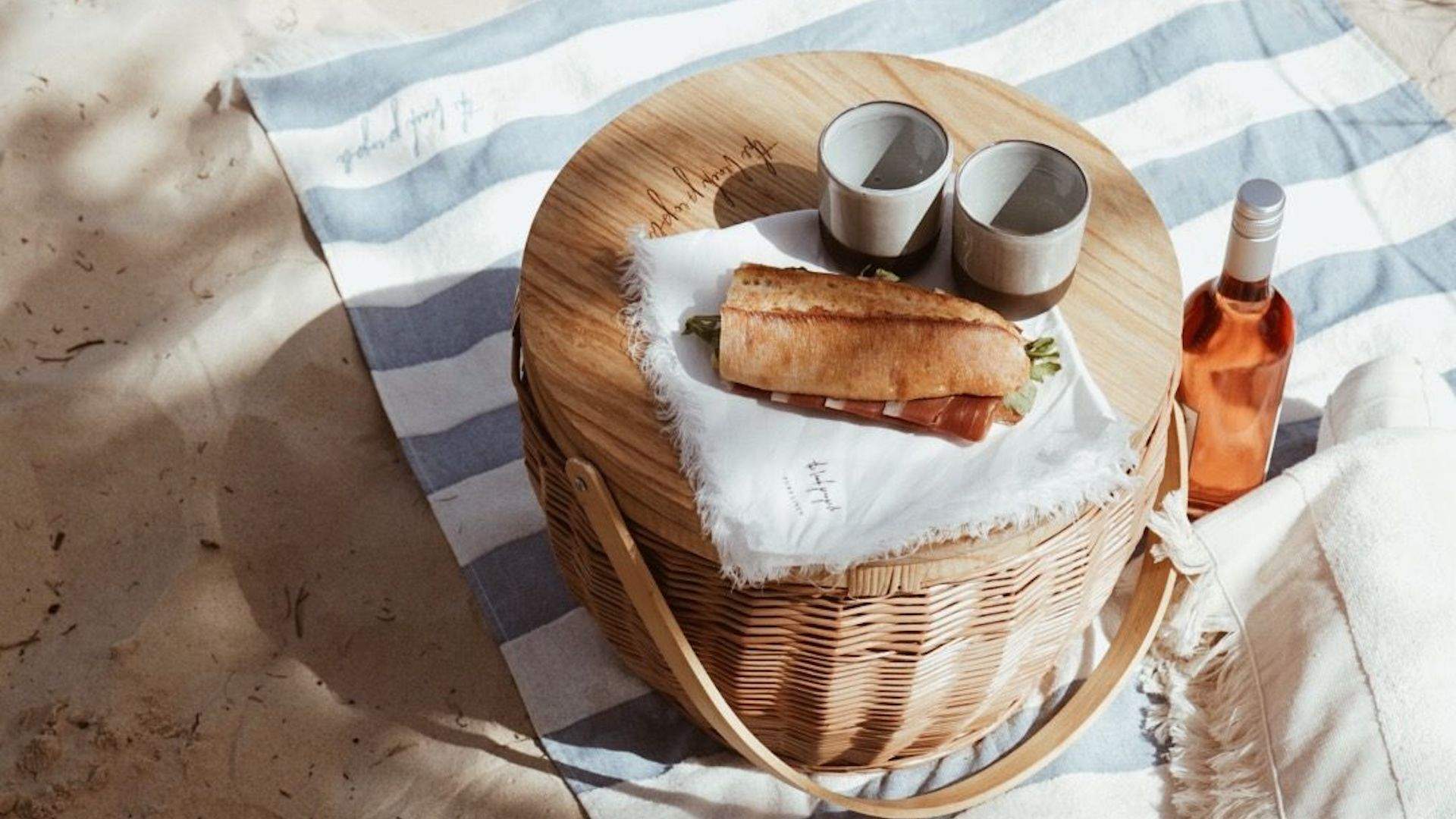 PICNIC BASKETS THAT DOUBLE AS CHEESE BOARDS
Picnic basket, cheeseboard, card table — we love a picnic basket that can do it all. The Beach People have designed specialised, handmade picnic baskets that have a wooden food grade removable cheeseboard lid and an insulated interior with a zip close for $199. They also have a 'seconds' section, where they sell the cheeseboard picnic baskets that have minor imperfections for $179. If you want something a little larger, Paragon Emporium has a fold out picnic basket that doubles as a table with optional legs that are tucked away when the basket is in its basket form, plus swing out wine glass holders.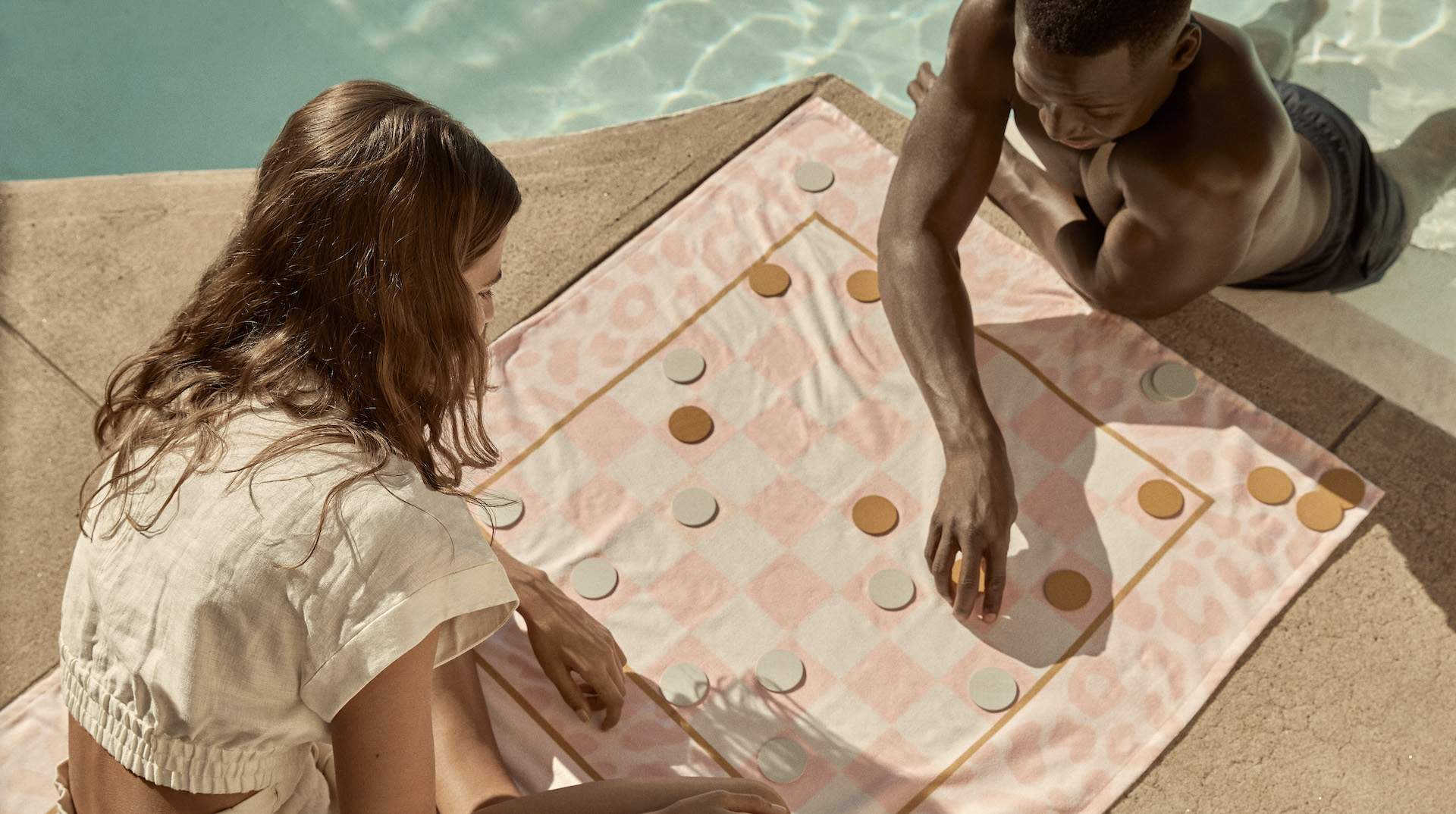 GAMES TO PLAY WHEN THE CONVO ISN'T CUTTING IT
Sometimes a picnic needs an element of organised fun, and, if our national sports are any indication, there's nothing Australian's love more than a bit of competition on the grass. Check out this enormous wooden Jenga from Yellow Octopus or this two-in-one lawn games bundle from Living by Design. If you're vibing the things-that-double-as-other-things picnic tip, perhaps this games-board-slash-towel from Sunnylife is a win for your next beach picnic.
VINTAGE FINDS FOR ONE-OF-A-KIND GEAR
With so many new gadgets constantly being manufactured, it may also be on your mind to start a collection of vintage picnic gear for a more sustainable approach. South Australian based Etsy shop, Beach Kiosk Vintage, has vintage collectables that are perfect for outdoor use and your next picnic. It might take a bit of hunting, but from 80s ice coolers to enamel fondue pots, there's something for everyone. The Vintage Retro Guy is another Etsy shop, this time based out of Geelong Victoria. It usually has a great selection of original, colourful plastic cups, saucers, plates and containers for all your portable picnic needs. Happy hunting.
Concrete Playground Trips
Book unique getaways and adventures dreamed up by our editors