Eight Homewares Stores for When You Want Budget-Friendly Wares That Aren't Flat-Pack
Give your space a much-needed spruce without blowing out your savings.
in partnership with

We know it's nothing revelatory, but we've spent far more time staring at our own four walls these past 18 months. Our homes have become our havens (and our hells), meaning it's high time to spruce up our pads. And one surefire way to give your living room a lift or brighten up your bedroom — even if you rent — is with some brand-new homewares. But this is your sanctuary, so any old couch won't do. Instead, pick up some wares that'll spark serious joy, and save yourself from the less-than-joyful activity of assembling flat-pack furniture while you're at it.
In partnership with Great Southern Bank, we're helping you skip the flat-pack struggle — and still stick to your savings goals. In fact, with Great Southern Bank, you can actually top up your savings account with The Boost, which lets you add small amounts (between $0.01 and $5) to your savings as you spend on stunning new wares. So, if you're after colourful handmade ceramics, plush sofas, linen sheets and quirky chairs, check out these eight stores with homewares that won't break the bank.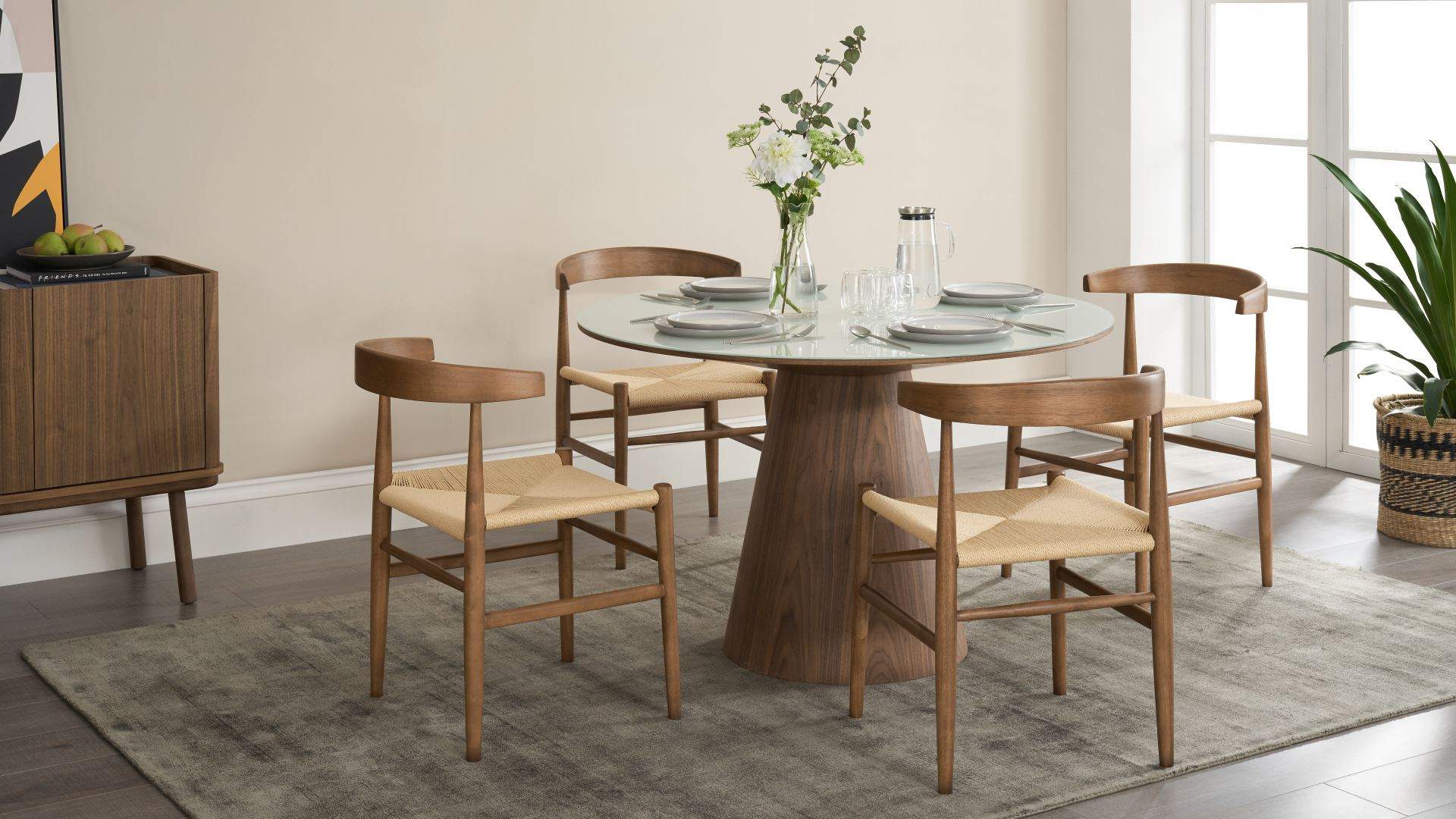 CASTLERY
If you'd describe your taste in homewares as 'modern minimalist' then check out Castlery. There's something decidedly homey and comfortable about its affordable furniture range, though it still has a sleek edge. This 100-percent online store also makes it dead easy to browse from the comfort of your couch. Want a new dining room set? Take your pick of retro-style sideboards, mango wood tables and sleek dining benches. Or, maybe it's time to finally get rid of your nan's hand-me-down sofa and replace it with a luxe sectional. Whatever you're looking for, Castlery probably has it — and at a competitive price — so jump online stat. Be sure to sign up to its mailing list for a cheeky $50 off your first order, too.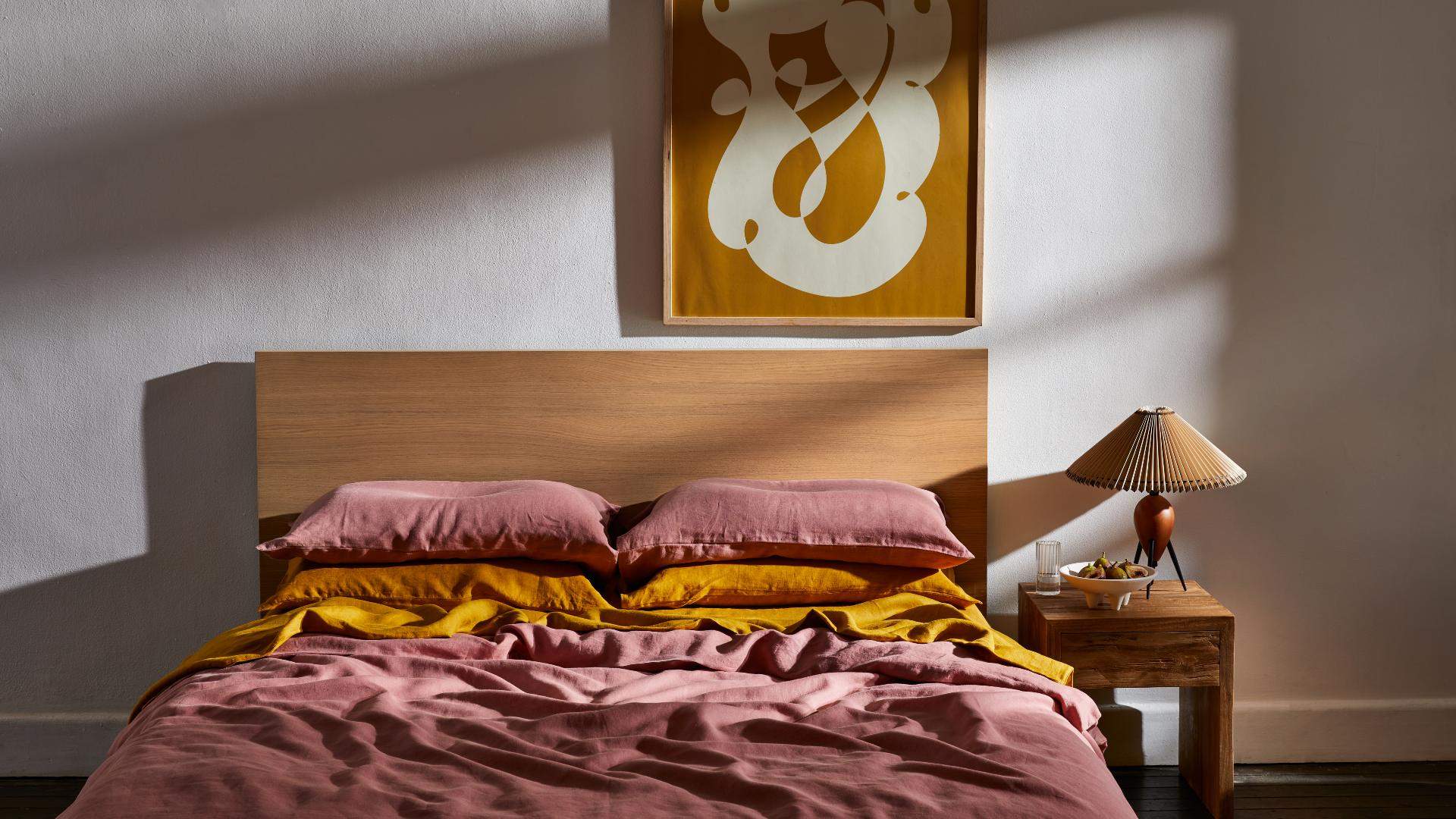 BED THREADS
The clue is in the name here, so if you're looking to level up your bedding, look no further. Bed Threads is your go-to for linens and will set you up with the snoozing ensemble of your dreams. You can mix and match its 100-percent flax linen sheets, with more than 20 colours to pick from. Plus, you can currently score 20 percent off its 'build your own bundle' sets. The great news, though, is that Bed Threads services other rooms, offering a great selection of bath and table accessories to bring some pep into every space, including waffle towels, vibrantly hued table linens and quirky serveware. It's got a concise-but-killer collection of cookbooks, too.
Fun and functional, Opus Design's homewares range from subtle and understated to ostentatious and fun. Whether you're after a new set of knives or big-ticket items like coffee tables and chairs, everything here looks and feels high-end — but without the hefty price tag. A great shout if you're looking to pick up a few pieces to breathe new life into your living room, it also offers free delivery across Australia on orders over $100. Result.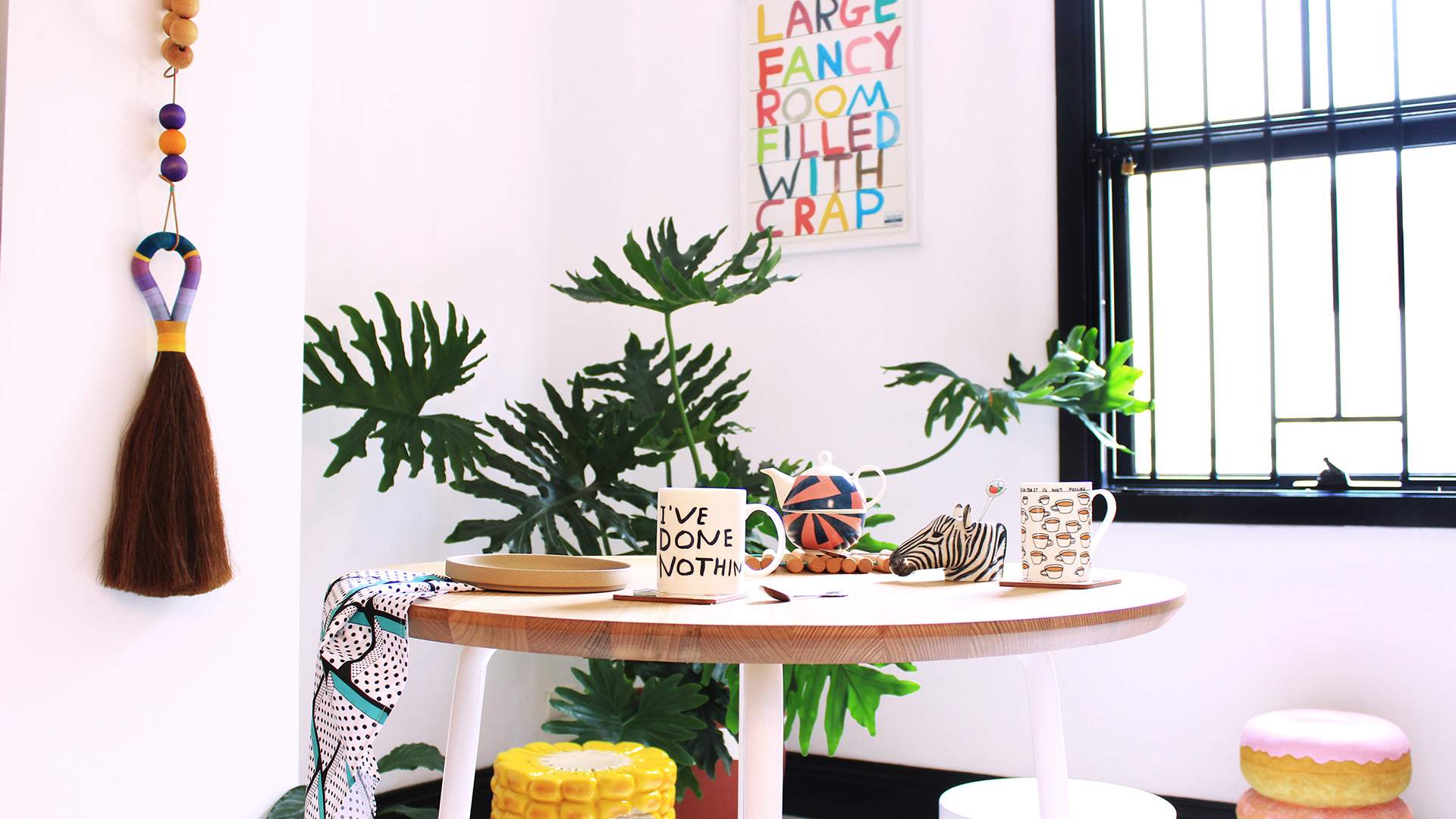 Melbourne-based shop Third Drawer Down is a top homewares contender (which thankfully has a comprehensive online store, too). Stocking bold (and sometimes tongue-in-cheek) designs from an impressive list of local and international artists, Third Drawer Down celebrates individualism and playfulness with its carefully curated selection of wares. Everything here is as much a work of art as it is a functional piece of furniture, so expect a heap of bright colours, out-there drawings, crude knick-knacks and pop-culture influences. This is a great store if you're after a fun statement piece (or a few) without wanting to fork out a fortune.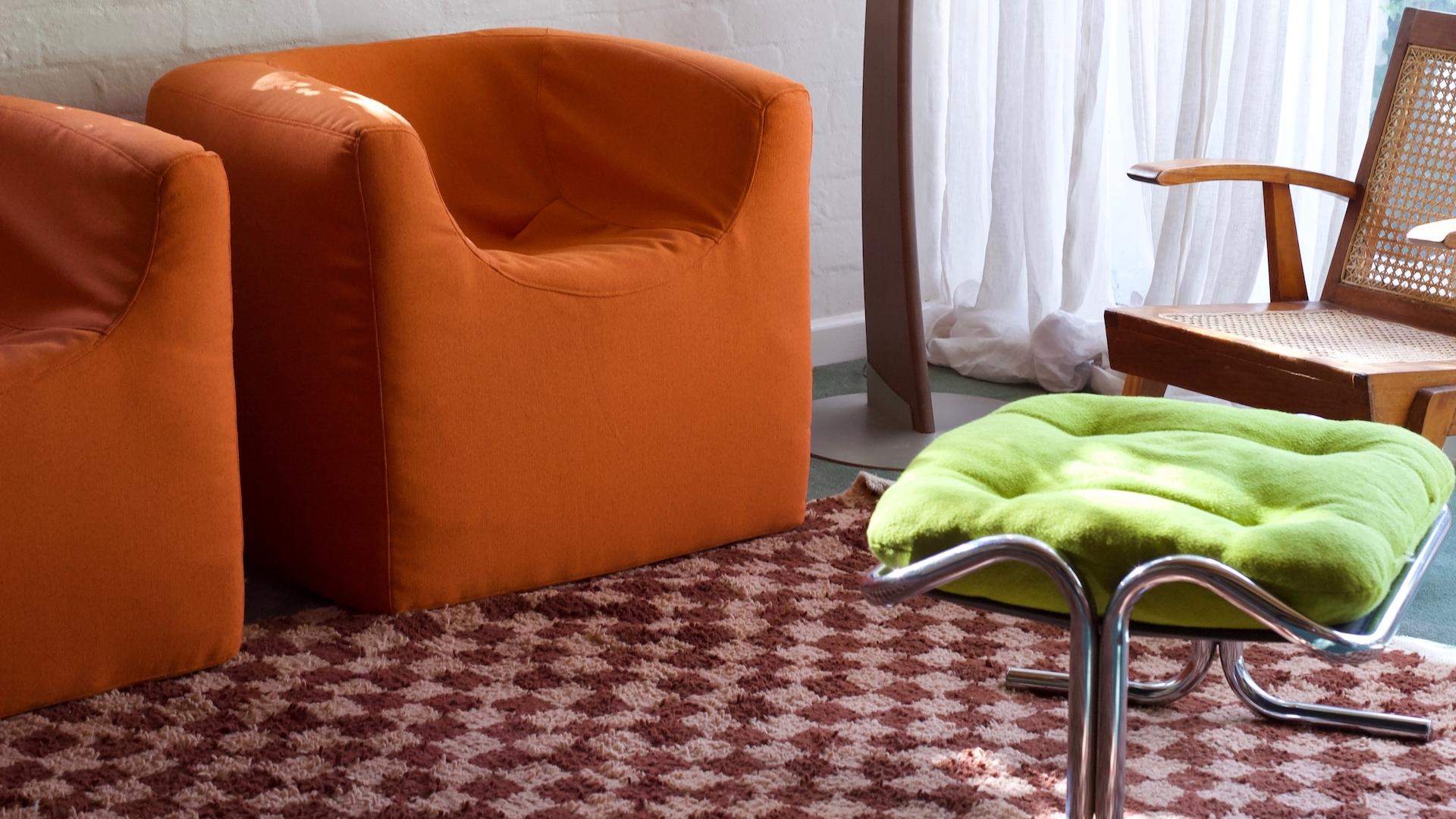 GOODSPACE
Goodspace is a humble Instagram page dedicated to redeveloping and repurposing preloved furniture. Not only will you score something unique for your pad, but you'll also be doing the earth a solid with these sustainable pieces. The social media store sells all manner of small and large storage units, tables, chairs, sofas and lamps, to name but a few. The price on these beauties varies greatly, so be sure to check its swag regularly. It also recently launched its own line of bright-hued checkerboard rugs that'll add a splash of colour and help spiff up any room.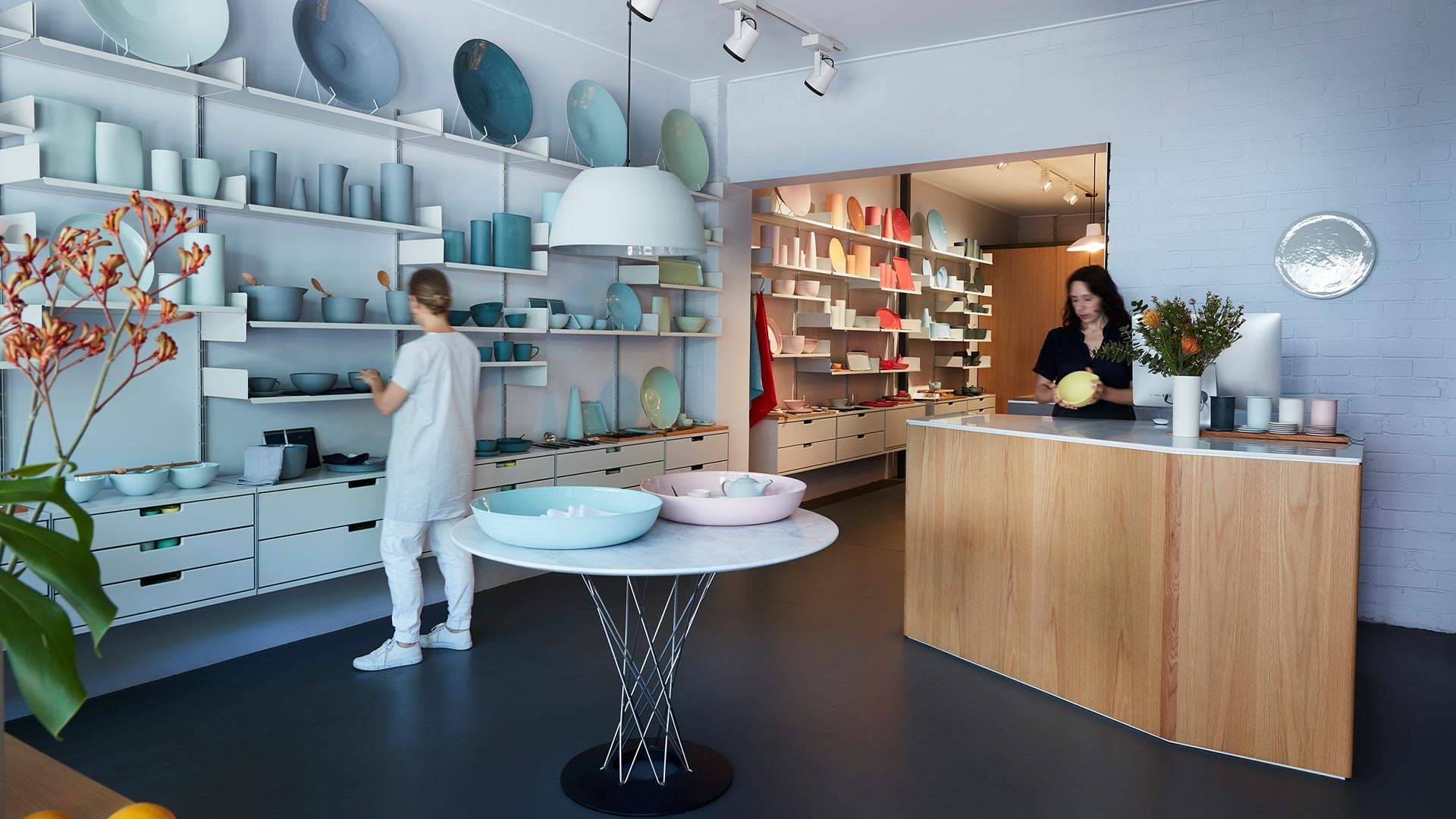 Founded in 1994, Mud has been going strong for 27 years with its minimalist ceramic designs. Perhaps best known for its handmade porcelain range brought to life by designer Shelley Simpson, Mud is all about clean, colourful pieces that are as much about the artistic process as they are functionality. So, if you're in the market for a statement salad bowl, a new mug or some unique hanging lights, check out its online store.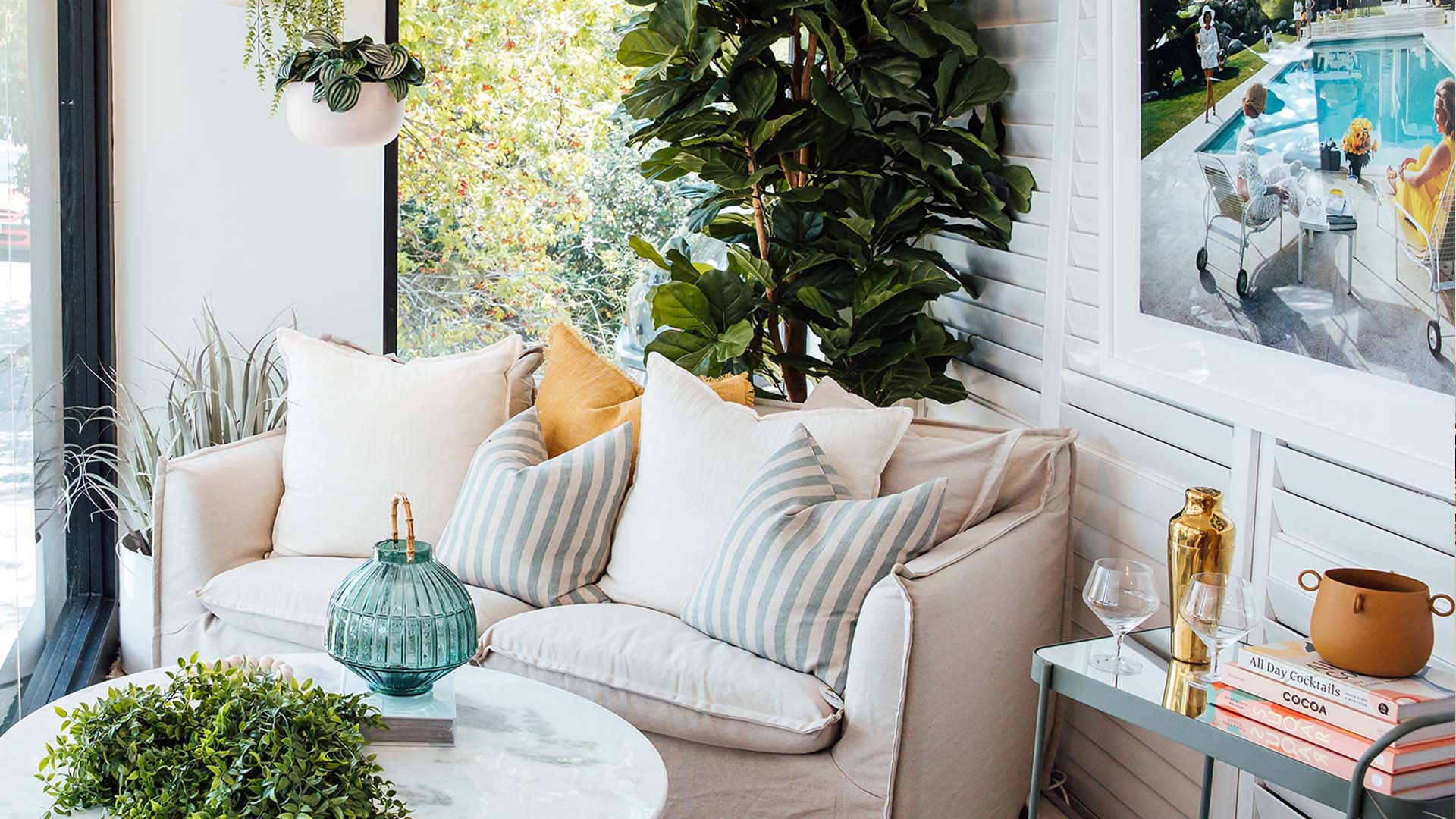 This Brisbane-based store delivers across Australia, which is the first bit of great news you need to hear. The second? Sunday Society embraces individualism and creativity while remaining approachable in aesthetic and, perhaps more importantly, price. It has a diverse range of lounge and bedroom furniture as well as a timeless selection of outdoor wares. Style and sophistication go hand in hand every step of the way here, so no matter what you're looking for, you're bound to find something that suits your taste.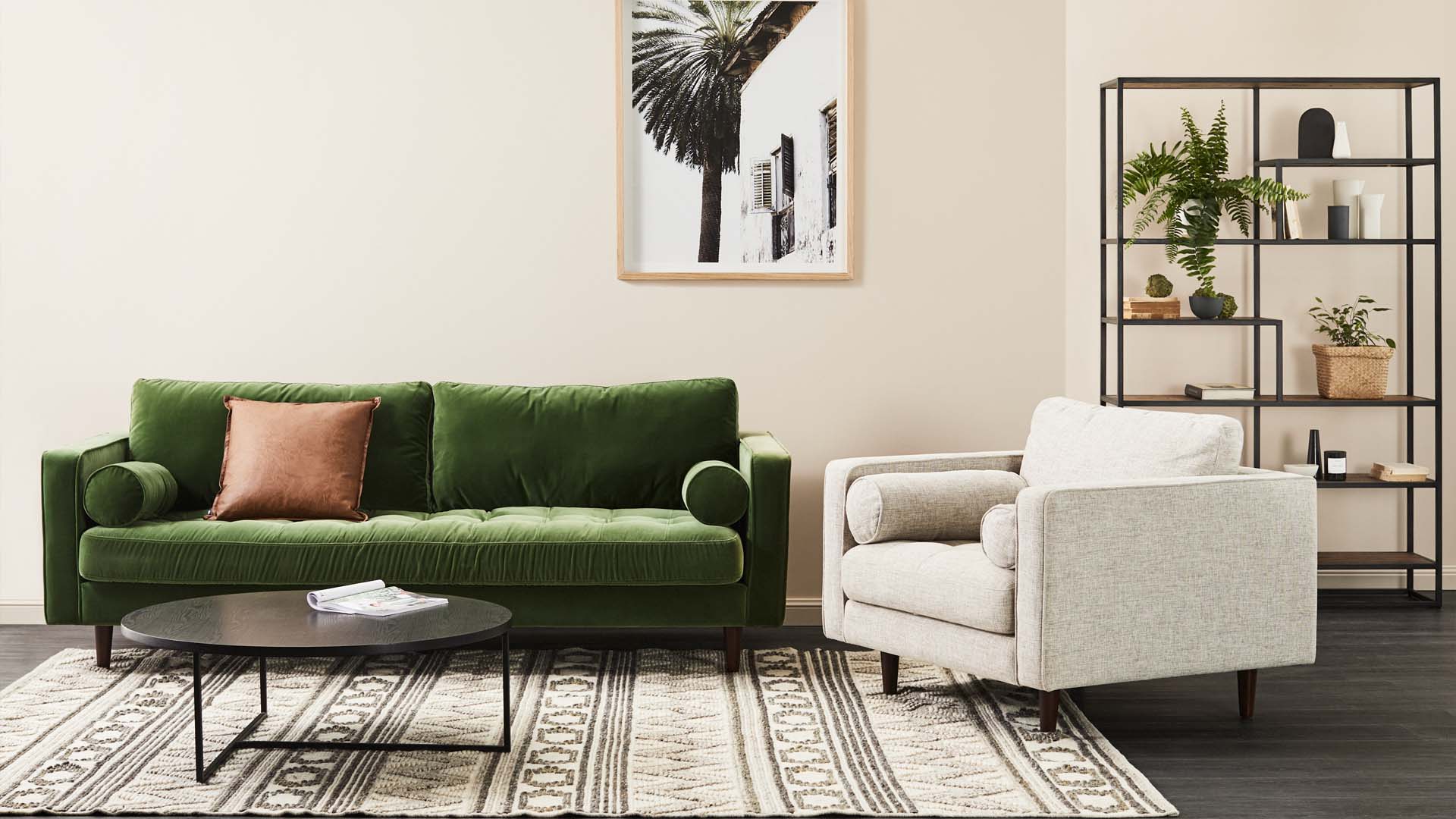 Whether it's the comfortable, stylish sofas or rustic, asymmetrical tables stocked at Lounge Lovers, you may find yourself being surprised at the price tag on these slick pieces. Lounge Lovers keeps things simple by offering concise variations on a number of easily workable themes. Classic and contemporary designs are brought to life via chic colour palettes that range from neutral to jewel tones, allowing you to add your personal flair to any of these accessible pieces.
Great Southern Bank is empowering Aussies to get clever with their banking. Whether you want to stick to your savings goals with The Boost or hide your house deposit fund from yourself with The Vault, Great Southern Bank helps you get there. For more information on savings tools and home loan options, head to the Great Southern Bank website.
Top image: Opus, Cassandra Hannagan
Concrete Playground Trips
Book unique getaways and adventures dreamed up by our editors