FOOD & DRINK
Nine Ways to Make The Most of This Year's Offers at Vogue Fashion's Night Out
Track down the best bargains and giveaways, then seek out a little solace in the shopping spree frenzy.
Nine Ways to Make The Most of This Year's Offers at Vogue Fashion's Night Out
Track down the best bargains and giveaways, then seek out a little solace in the shopping spree frenzy.
in partnership with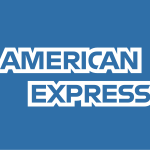 For 12 trend-setting hours, Vogue American Express Fashion's Night Out will take over Sydney CBD with a New York City-style block party. Swing by on Thursday, September 5 for giveaways, catwalks, launches, special offers, canapés and wine. It all kicks off with an official launch party at 4.30pm — and you can shop from 10am till stores close at 10pm. The program is pretty epic, involving nearly every brand — small and large — in Australia. So, we've picked out ten events you really can't miss, from sipping champagne in a beautiful Strand Arcade store to tasting free chocolate samples and gaining invaluable fashion tips from stylists.
When you need a pick-me-up between the shopping madness, make sure you visit the David Jones American Express Lounge where you'll get to mingle with the most influential people in Sydney's fashion circles and snack on canapes. Don't leave it till after work, as Sydney's shopping marathon officially kicks off at lunchtime.

CATCH CXLOE AND 'VOGUE' EDITOR-IN-CHIEF ON STAGE
Get to Pitt Street Mall at midday for the official kick-off. Vogue editor-in-chief Edwina McCann will be leading the launch moment alongside Lord Mayor of Sydney Clover Moore. In between speeches, listen out for live music: making appearances will be two local singer-songwriters, Thandi Phoenix, whose 2019 single 'Say It' has been getting lots of love, and Cxloe, who gigs between Australian and the US. The party is free, and, once it's done, you'll be smack bang in the middle of the action — ready for champagne, canapés and fashion-inspired adventures.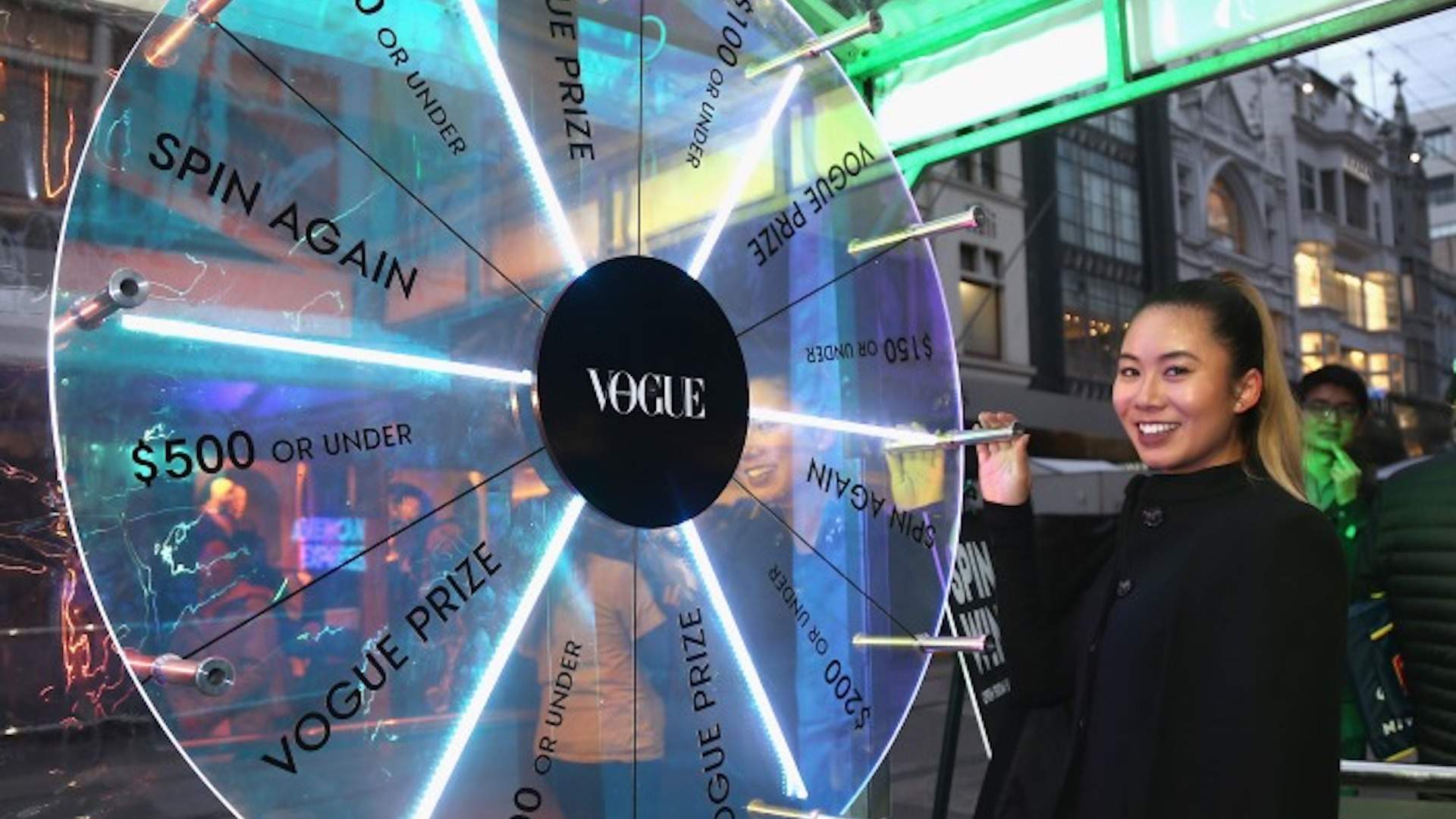 BE REWARDED FOR SHOPPING
More than $70,000 in goodies will be up for grabs at Spin-To-Win, which you'll find in Pitt Street Mall throughout Vogue American Express Fashion's Night Out. Among the prize pool are gifts from some of Australia's biggest names in fashion, including Alice McCall, Witchery, Haigh's, Saba, Zara, American Express, Country Road and Vogue VIP. Keen to enter? All you have to do is register your details over here, spend $100 or more during the day (you'll need to take your receipts to the wheel), cross your fingers and give it a spin.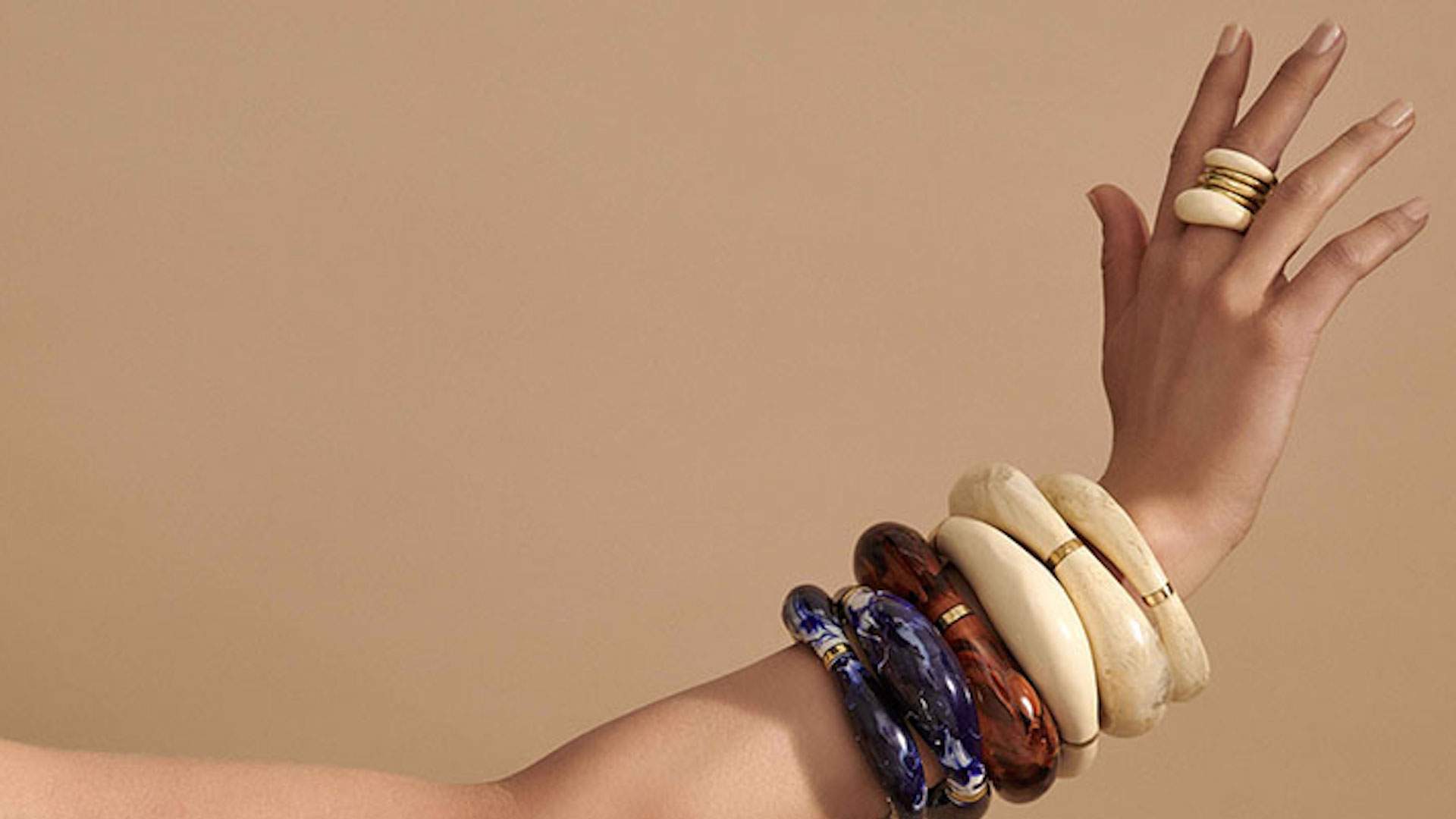 SIP CHAMPAGNE WHILE YOU SHOP
Local jewellery brand Dinosaur Designs will celebrate Vogue American Express Fashion's Night Out with the launch of its new collection at its Strand Arcade store. You're invited to join in the fun, with a complimentary glass of champagne and, if you spend $200 or more, a $50 gift voucher. Creative directors Louise Olsen and Stephen Ormandy have been designing their bold, unique jewellery and homewares for more than 30 years. There are now ten Dinosaur Design Stores across the world — in Australia, London and New York City.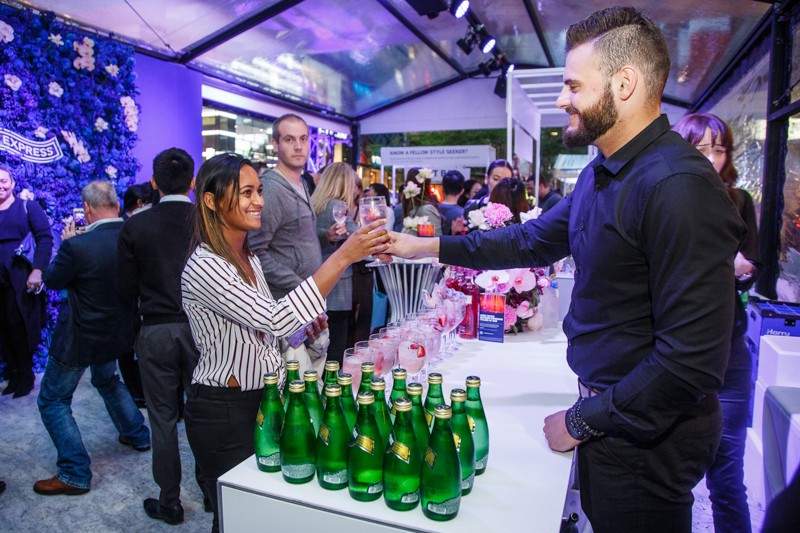 TAKE A BREAK WITH A TIPPLE AT AN EXCLUSIVE POP-UP BAR
When you want to escape the crowds, disappear into the David Jones Card Member Lounge. You'll find this luxe hideaway on level two of DJ's Westfield store, from 5–9pm. Spend as long as you like indulging in a free glass of champagne, canapés and a quick spray of fragrance from the perfume bar. The only catch is you need an American Express Card to enter. Not in your wallet? Don't panic. We're here to get you through the door, with or without plastic — all you have to do is head over here.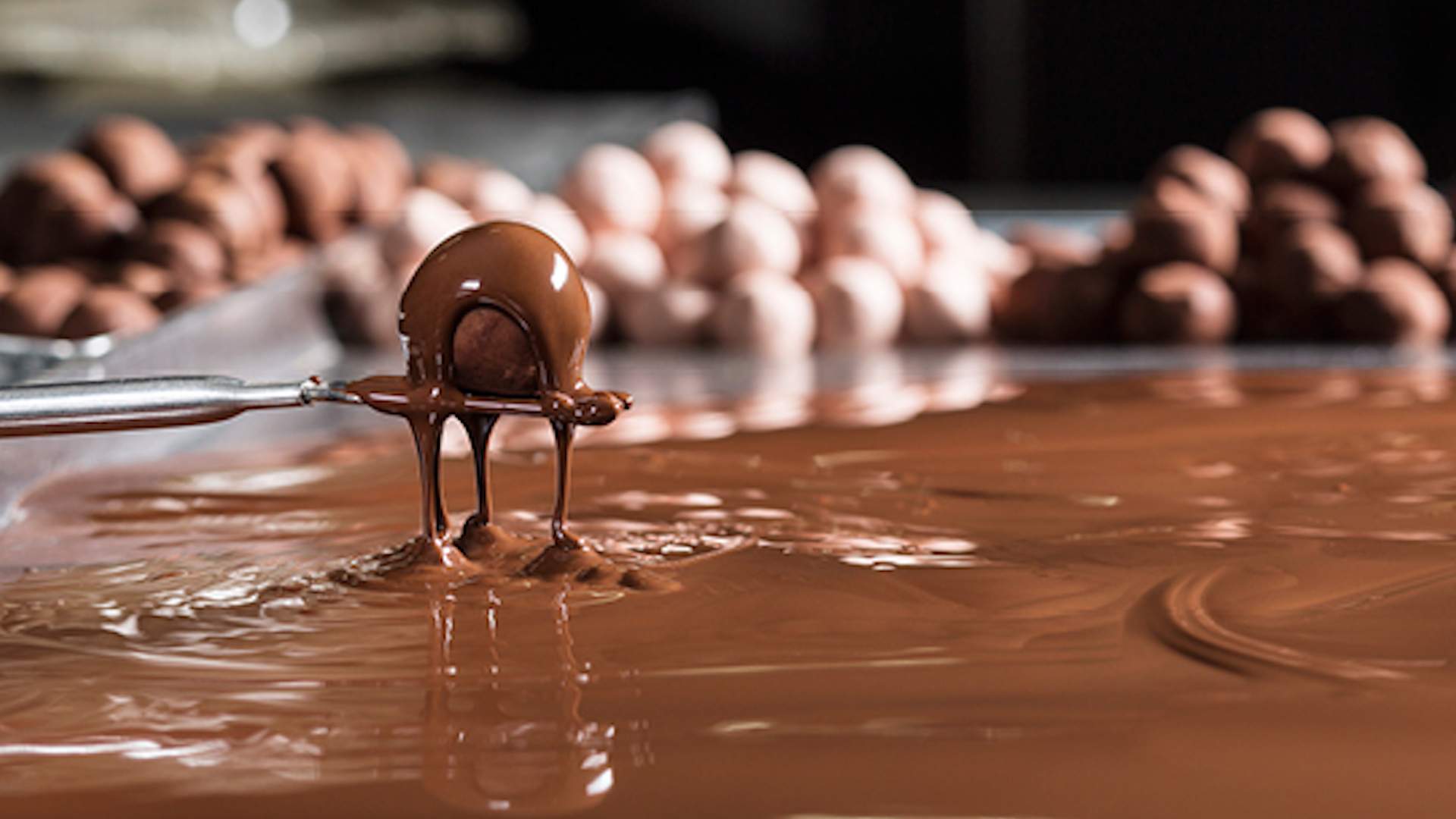 SAMPLE SOME FREE CHOCOLATE
Of all the chocolate makers in Australia, Haigh's is the oldest. Having opened in Adelaide in 1915, the family business has spent more than 100 years transforming cocoa beans into perfectly creamy treats. And, during Vogue American Express Fashion's Night Out, you can sample the results of its hard work for free. Simply drop by the Queen Victoria Building store for a sweet break. Plus, spend $50 or more and you'll take home 200 complimentary grams of milk or dark chocolate speckles (worth $10.95).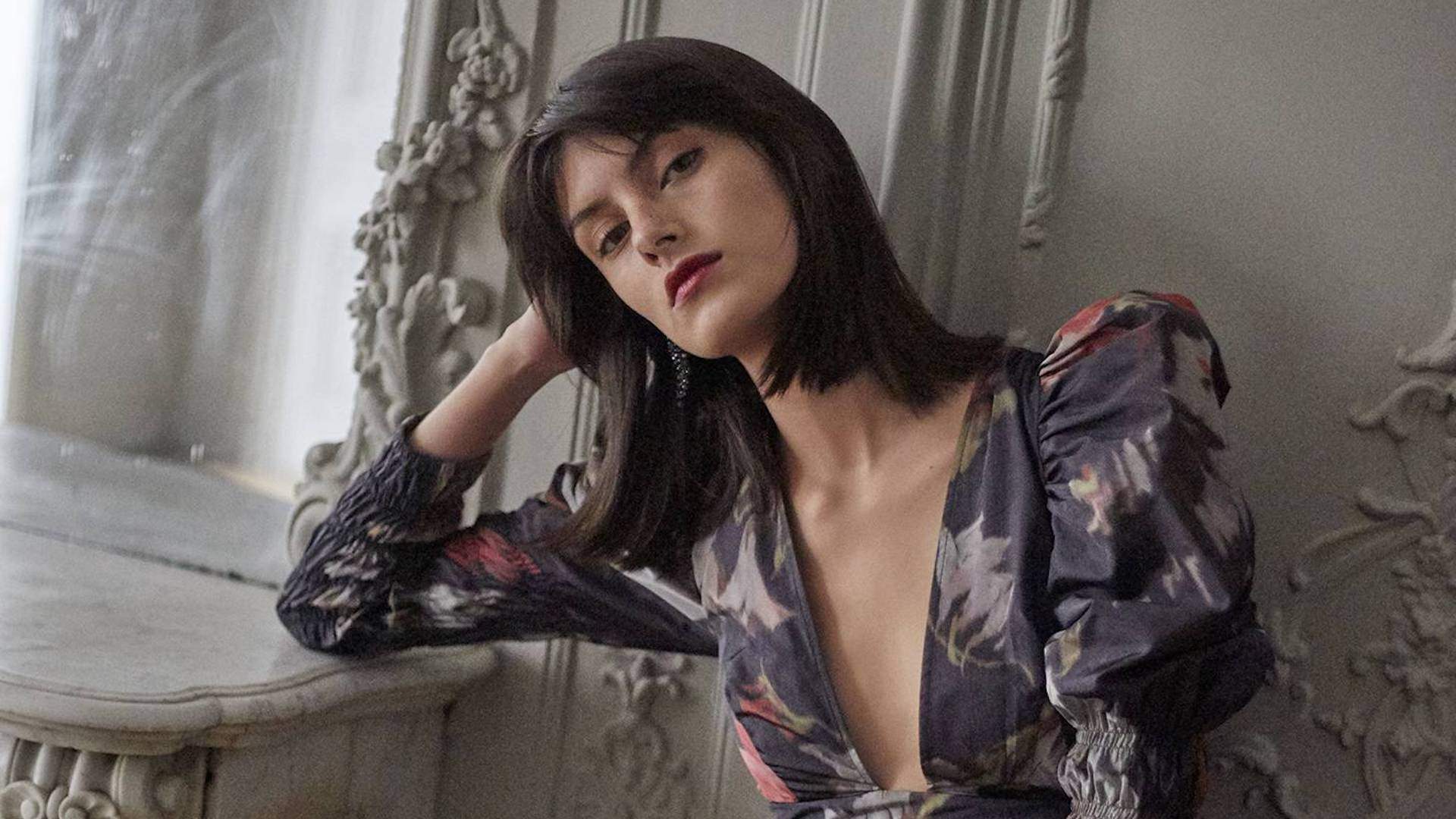 TAKE ADVANTAGE OF EXCLUSIVE STYLING TUTORIALS
In need of a new look? Take yourself to Scanlan Theodore's Westfield store — on the corner of Pitt and Market Streets — for a transformation at the hands of the head stylist, who'll be offering exclusive style tutorials. When that's done, spend some time perusing the label's latest designs, while snacking on complimentary refreshments. Scanlan Theodore, which was born in Melbourne in 1987, has since been responsible for dressing French Vogue editor Carine Roitfeld, Mary-Kate and Ashley Olsen, Gemma Ward and Kylie Minogue, among other luminaries.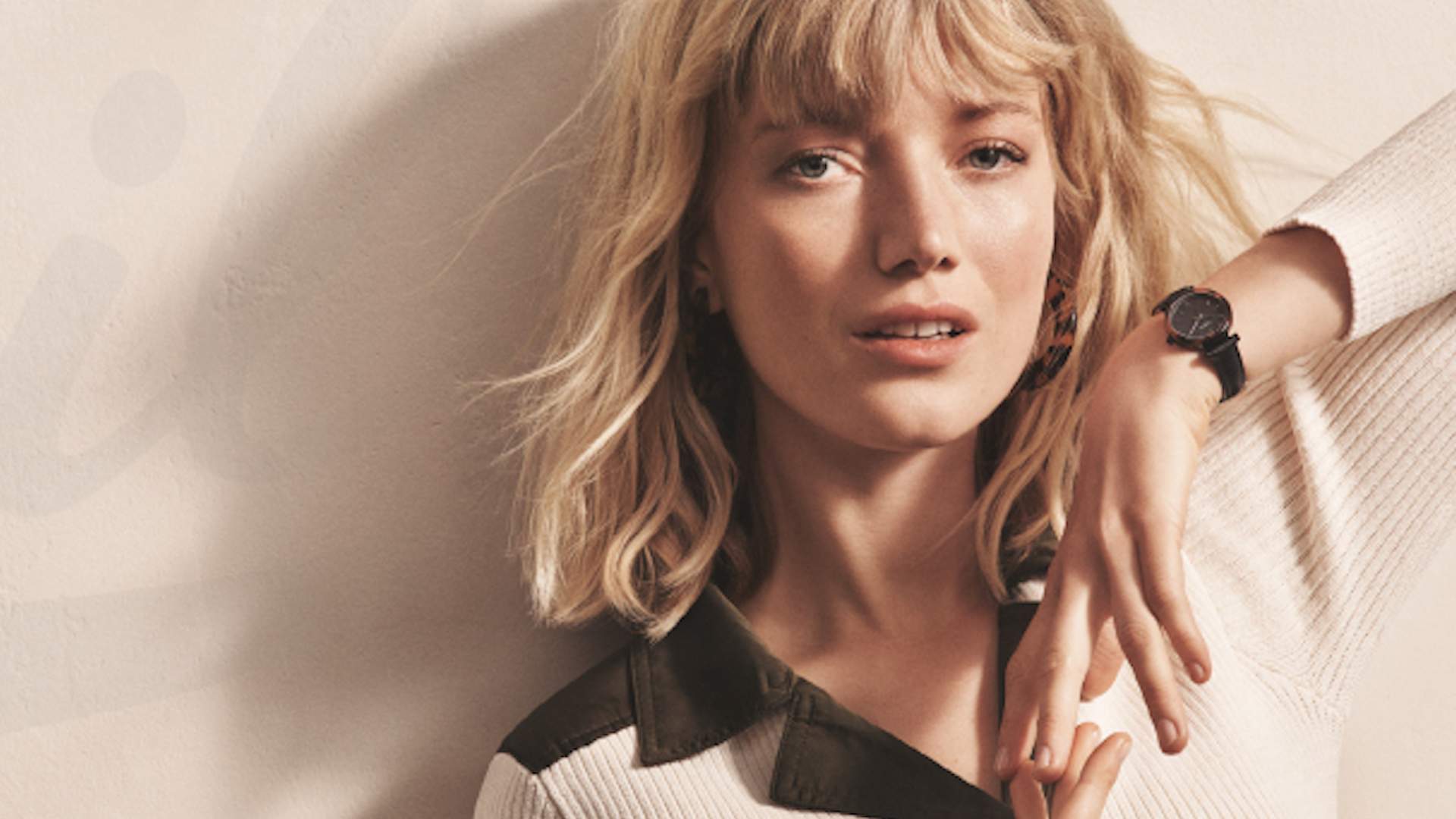 PICK UP A PERSONALISED LUGGAGE TAG
Jetting off somewhere? Head into Fossil's QVB store anytime during the celebration for free embossing. You get to choose between shimmering foil — available in silver and gold — and a classic stamp, with blind emboss. On top of that, Fossil will give you a free luggage tag. To lay your hands on these goodies, all you have to do is sign up to the database. You're not obliged to spend any cash. That said, Fossil's impressive collection of bags, watches and jewellery, inspired by vintage and classic design, could well have you lusting.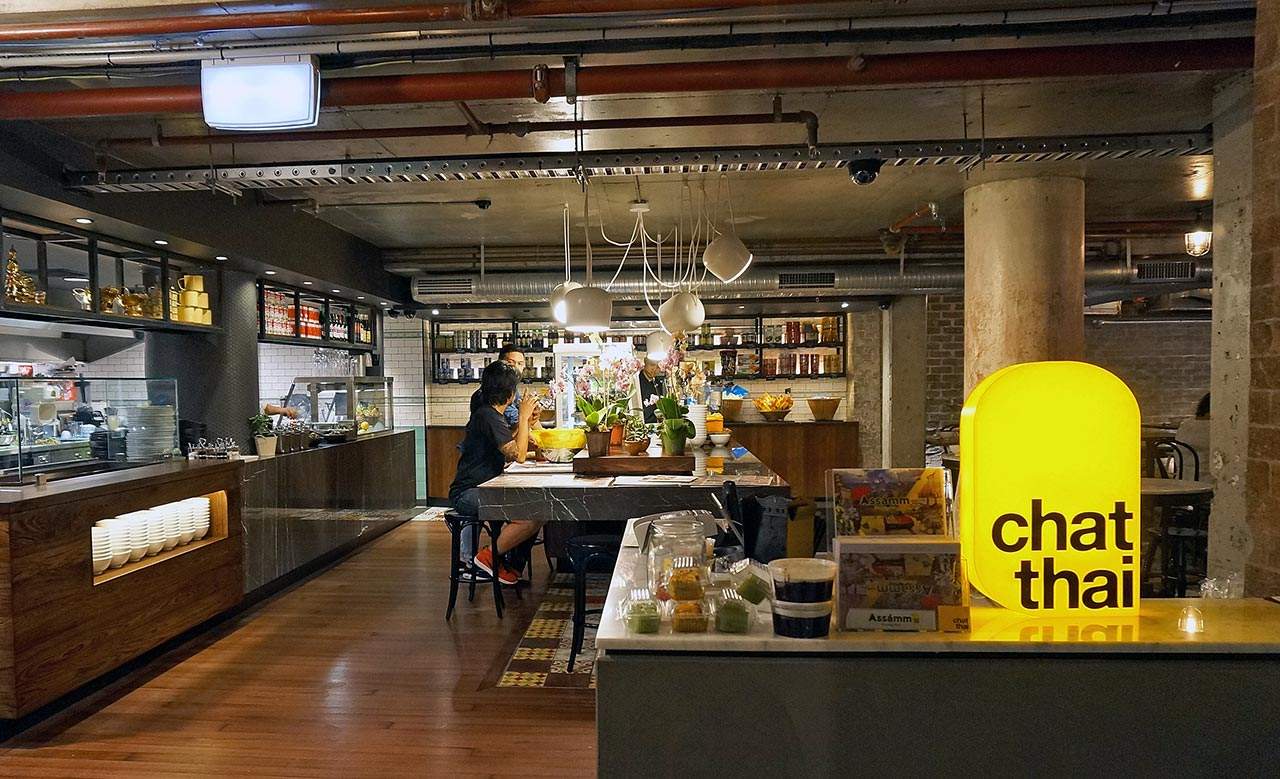 REFUEL FOR SHOPPING ROUND TWO
At some point in your sampling, styling and shopping extravaganza, you're going to need a feed. If that need involves a hankering for wine, pop into Assamm Thai Eating House, which you'll find in the QVB. Spend $30 or more and present your American Express Card, and you'll be rewarded with a glass of red or white. By the way, we recommend the satay chicken skewers served with nahm jim jaew smoked chilli dipping sauce, followed by ramen with wontons, crab meat and barbecue pork.

Sydney's Vogue American Express Fashion's Night Out takes place on Thursday, September 5. Don't miss out on the VIP treatment, register your attendance for the VIP Lounge here. And to find out more about the exclusive benefits of being a David Jones American Express Cardholder, head over here.
Published on August 28, 2019 by Jasmine Crittenden