DESIGN & STYLE
Meet Sorry Thanks I Love You, a Mash-Up Venue with Cutting Edge Fashion, Gourmet Food and Artisanal Gifts
The new flagship store will run wine tastings, free after-dark yoga and workshops from the basement of Westfield Sydney.
Sorry Thanks I Love You isn't quite like any other store in Sydney — and they're proud of it. A unique mash-up of high-end fashion, gourmet food, craft beverages, jewellery and accessories makes the Sorry Thanks I Love You space feel like a big, boujee playground for adults. 
A big part of that feel can be attributed to the physical space. Designed by Han Lim from StudioMKZ and hand-assembled over the past four months by Archiway's Scott Sun and his team, you'll be surrounded by eight thousand pieces of interwoven timber as you enter the 300 square metre space. The design is inspired by Japanese sculptor Tadashi Kawamata and immerses visitors and viewers in the intoxicating smell of pine.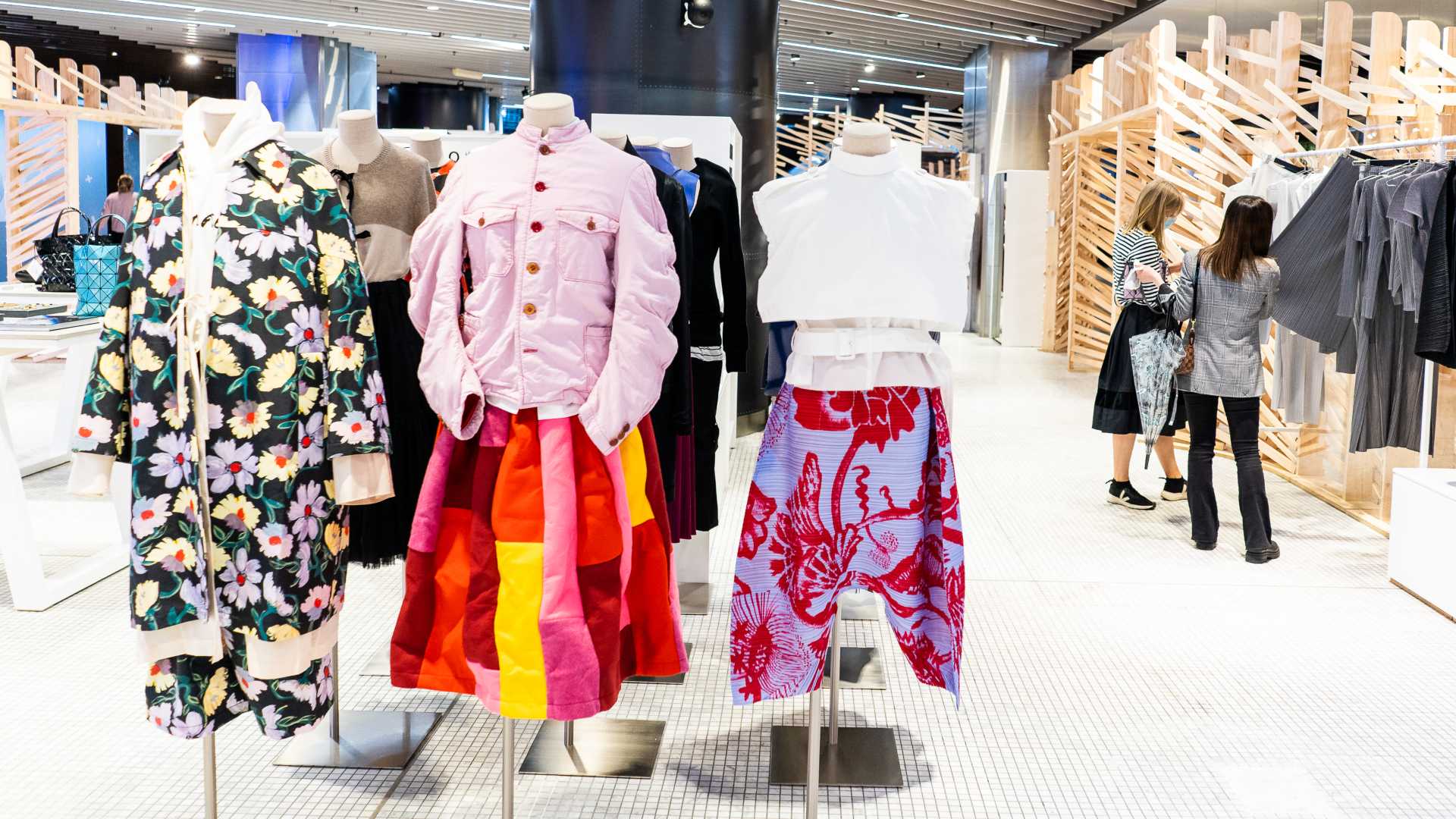 The store has partnered with small makers and sourced underground artists from across the globe — all the way from Tokyo to Tasmania. Expect to find collections from the likes of Comme Des Garçons, Pleats Please Issey Miyake, Marni and MM6 Maison Margiela.
The emphasis here is on handmade, expertly-designed products that tell a story. All of the creations in the space are unique and thoughtfully-designed, so you're in very little danger of doubling up on gifts for your mate.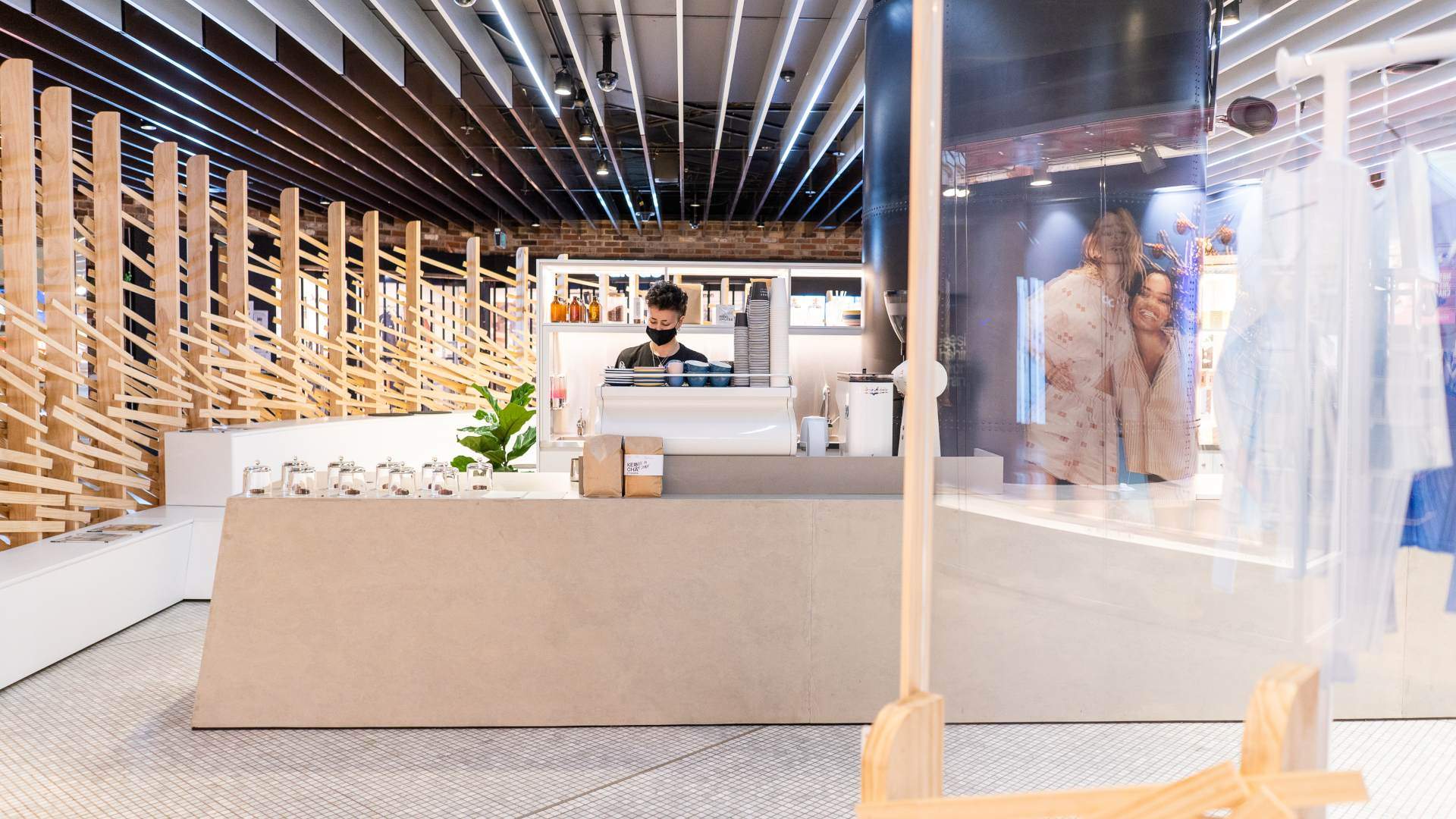 The store also features a sleek specialty coffee and chocolate bar for a perfect pick-me-up. The menu of single origin coffee from Sydney's Single O is complemented by the full range of chocolates from Byron Bay's Loco Love. The chocolates are all handmade and naturally sweetened with coconut blossom nectar. They're made from medicinal spices and superfoods, which means they're vegan, gluten-free and devoid of any refined sugar. 
Other unique goodies ready to be discovered include a gin-spiked mayonaise, artisanal glassware and a curated range of books from independent Japanese, English and French publishers.
Finally, the store can be transformed to accommodate any manner of exhibition or event. A fifteen metre-long crescent of communal, tiered seating will accomodate events including wine tastings from P&V Wines, compelling talks and screenings, free after-dark yoga classes and oozy cheese tastings with Nick Haddow from Bruny Island Cheese.
The Sorry Thanks I Love You store is located on Level 1 at Westfield Sydney, Pitt Street Mall and is open from 9.30am – 6pm.
Published on November 23, 2021 by Ailene Wu