A 14-Metre-Tall Inflatable Sphere That Breathes Is Popping Up Outside Melbourne's NGV This Summer
NGV's 2023 Architecture Commission '(This is) Air' will expand with air, then release it, inhaling and exhaling all day.
When the National Gallery of Victoria hosts its annual Architecture Commission, almost anything can grace the venue's Melbourne grounds on St Kilda Road. Sometimes, that means a colourful mini Parthenon. Or, it might herald a bright pink pool to wade through. A bamboo garden with its own deck, the unforgettable pink carwash — they've each popped up, too; however, in the memorable stakes, a giant inflatable sphere that breathes might just have them beat.
The 2023 structure, which'll debut on Sunday, December 3, then stick around until June 2024, is called (This is) Air. One of its aims: to make the invisible substance that's there in its name visible. Australian architect Nic Brunsdon has joined forces with ENESS — the art and technology company behind public artworks such as Sky Castle, Airship Orchestra, Cupid's Koi Garden, Lost Dogs' Disco and more — on a work that will expand with air, then release it. So, yes, it will inhale and exhale all day.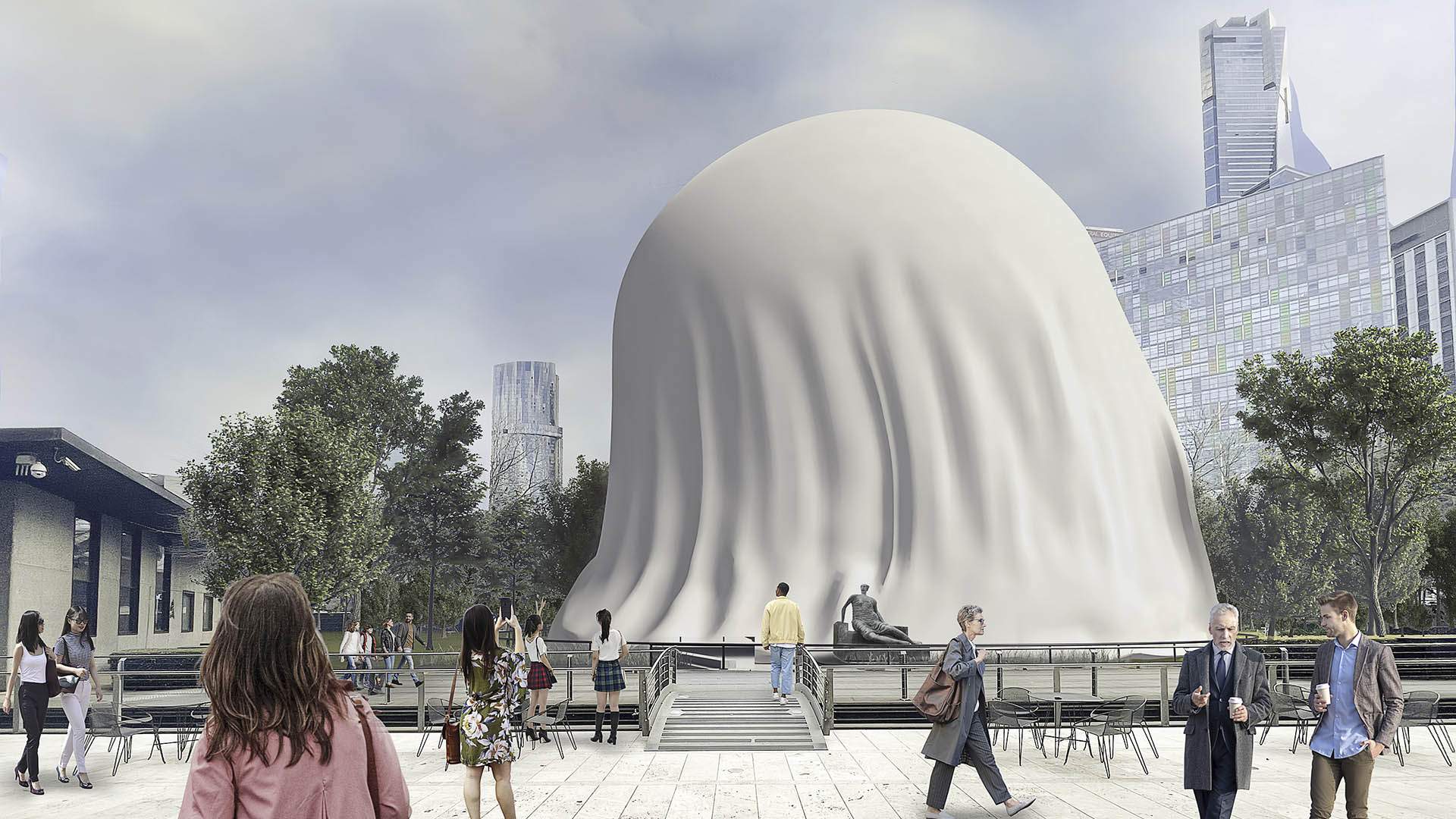 Based on its concept images alone, (This is) Air is certain to make quite the sight. No one in the vicinity will be able to miss it, either, given that it'll span 14 metres in height when it's fully inflated. To get to that measurement, it'll use air as a building material. And when it breathes out, it'll do so by releasing gusts, forming different cloud-like shapes, then filling back to capacity again.
Brunsdon and ENESS also want everyone taking in (This is) Air to think about humanity's need for and relationship to air. While you're peering at the commission, you'll see air in action and notice how essential it is. Also highlighted: how dependent we all are upon the element, how finite it is and how its quality is being impacted.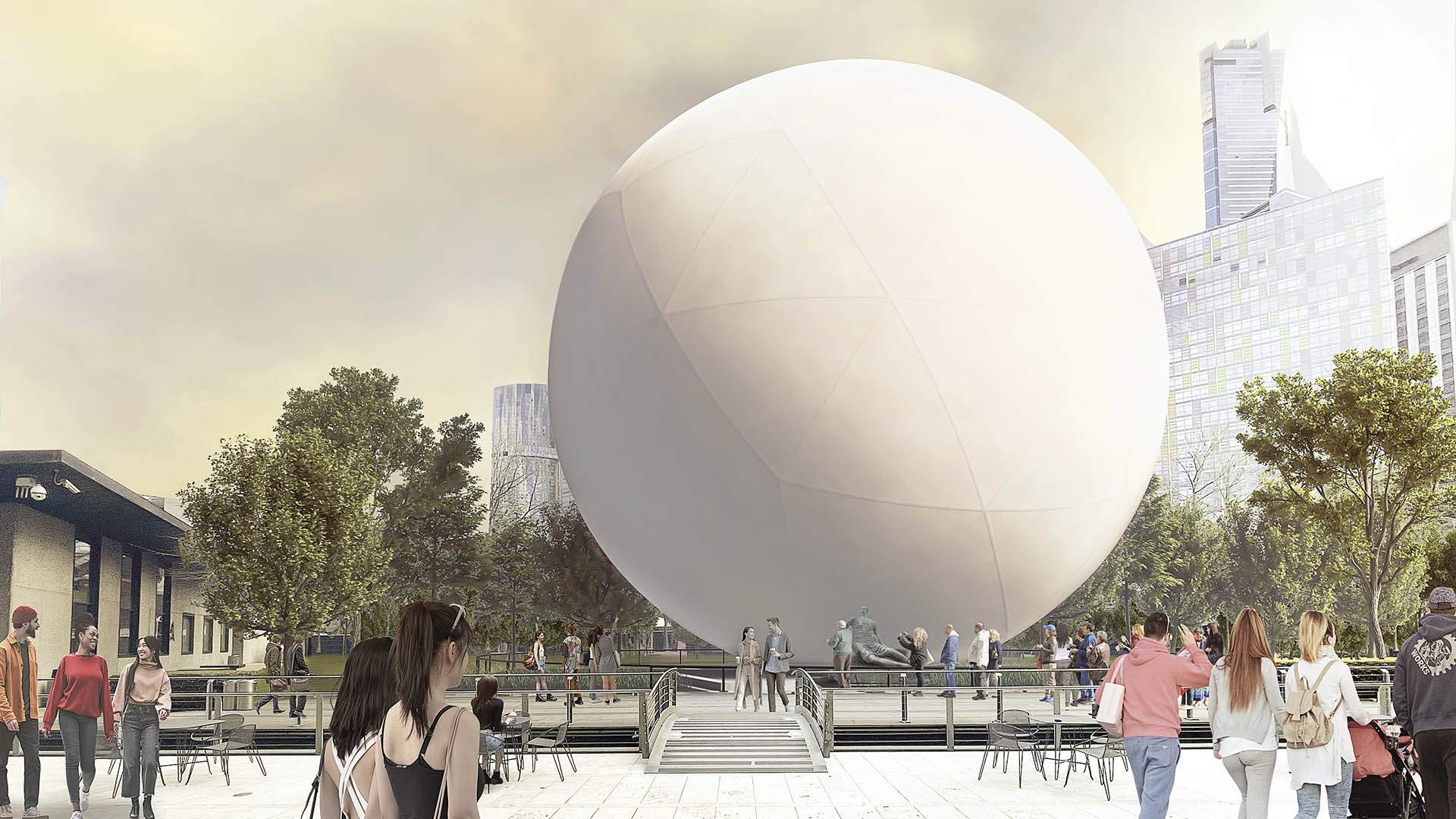 "The idea for this project was conceived by the architect during the global pandemic, when the air we breathed was suddenly at the forefront of everyone's mind. Taking the form of a giant inflatable sphere, this living structure inhales and exhales before our eyes, giving presence to that omnipresent yet invisible element that connects us all," said Ewan McEoin, the NGV's Senior Curator, Contemporary Art, Design and Architecture.
"Air can be understood as part of our global economic, social and ecological realities. And yet, the quality of air we breathe varies depending on where and how we live. Air is universal, yet clean air is not."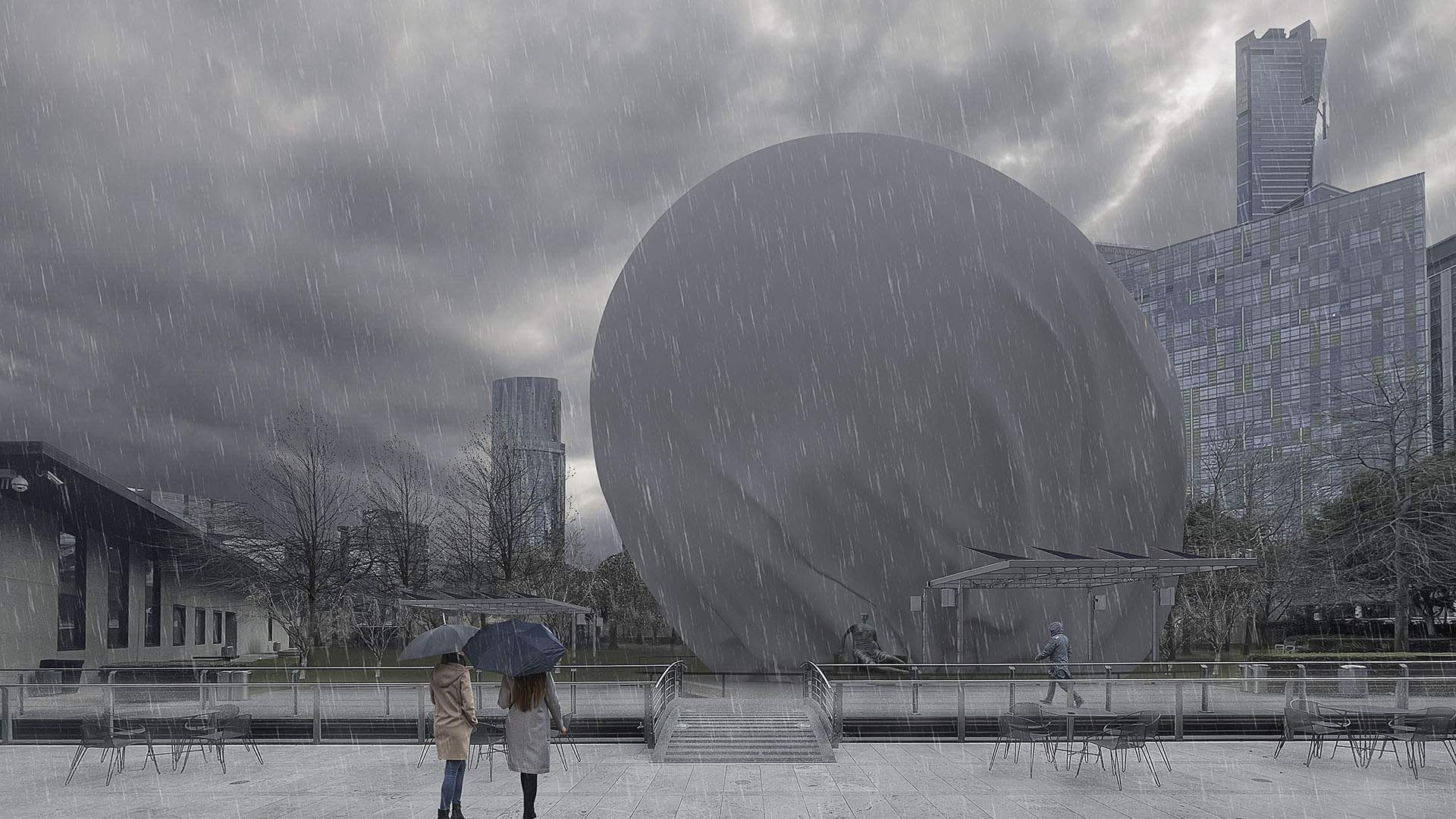 As (This is) Air gets viewers pondering, it's also designed to be uplifting. As is always the case with the NGV's yearly commission, it'll provide a place for accompanying performances and other public programs in the NGV Garden, too.
When the sphere is unveiled, it'll form part of this year's NGV Triennial exhibition, which will display from Sunday, December 3, 2023–Sunday, April 7, 2024. On the agenda: robot dogs, a room-sized ode to plants, Yoko Ono's work and more, with 75 works set to feature, including more than 25 world-premiere projects. The art showcase will respond to the themes magic, matter and memory, with (This is) Air fitting in with the matter strand.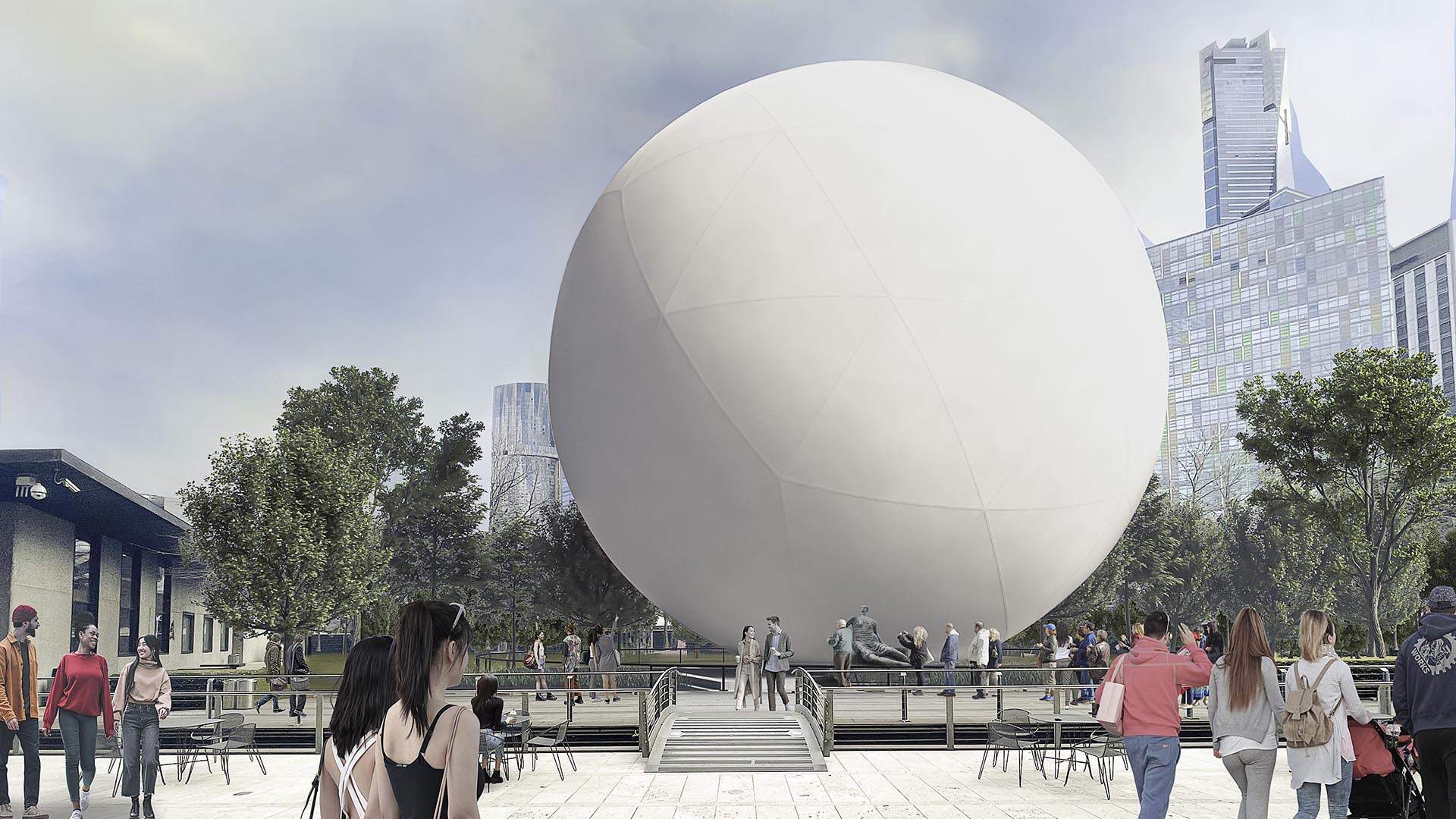 '(This is) Air' will be on display at NGV International, St Kilda Road, Melbourne from Sunday, December 3, 2023–June 2024 — head to the NGV website for further details.
Images: Renders of (This is) Air by Nic Brunsdon, the 2023 NGV Architecture Commission on display at NGV International, Melbourne from 3 December 2023. Renders courtesy of Nic Brunsdon.
Concrete Playground Trips
Book unique getaways and adventures dreamed up by our editors