Business in the Front, Party in the Back: Volley Has Just Launched a Limited-Edition Mullet Shoe
A collaboration with Black Dog Institute, the hairy kicks are on sale now to raise money for mental health.
Our footballers adore them. Plenty of our musicians do, too. Yes, Australia's love affair with the most chaotic of hairstyles — the short-at-the-front, long-at-the-back do that is the mullet — runs deep. But here's something that'll surprise even the most devoted aficionados of this cult-favourite cut: mullet shoes.
Shoes with a mullet. Sneakers with long hair attached. Kicks that are all business in front, party in the back. However you choose to describe them, the idea remains the same. And, while it might seem like a gag, these just-launched Volleys are 100-percent real. April 1 has been and gone for another year, and Volley's Heritage High Mullet Edition shoes weren't part of it.
That said, Volley's latest limited-edition to its range is meant to inspire a few giggles. Again, they're sneakers with a detachable mullet velcroed onto the back — footwear that people are meant to slip on their feet and walk around in while letting that hairy patch drag along the ground in all its glory. But they've also become a reality for a cause that's no laughing matter, with Volley teaming up with the Black Dog Institute to release the shoes for the latter's Mullets for Mental Health campaign for 2022.
"Volley is honoured to have joined forces with Black Dog Institute to create this mullet masterpiece. We feel that partnering with the Institute, particularly for the Mullets for Mental Health campaign, allows us to instil our light-hearted, larrikin spirit into a difficult topic to broach, making it less daunting and easier to spark conversation," says Volley Australia General Manager John Szwede.
And don't go thinking that you can only run around in your mullet-adorned Volleys with their long hair swishing away. "We want people to be interactive with their mullet volleys – cut them, dye them, braid them and most importantly, wear them," explains Szwede. "We look forward to continuing this relationship with Black Dog Institute ongoing and we hope to create something truly unique and special for our audience and beyond."
All profits from Volley's mullet kicks are being donated to the Black Dog Institute, too, so you'll be doing a good deed by adding them to your wardrobe.
Sure, you'll also be committing a crime against fashion — and that synthetic hair will probably get quite grimy when you're stepping all over it — but rocking a mullet, whether on your head or now on your feet, has always meant throwing caution (and long locks) to the wind.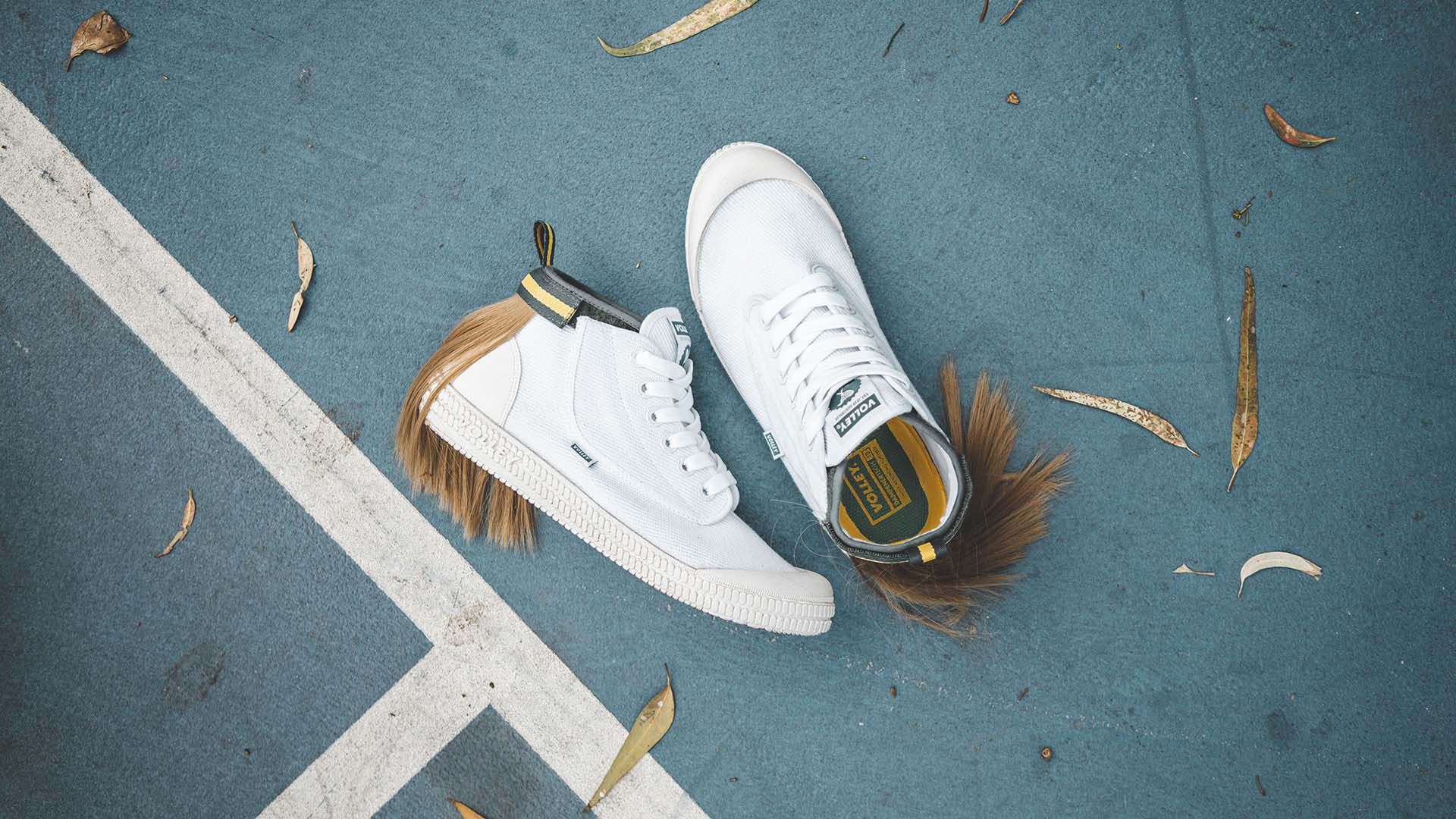 For more information about Volley's Heritage High Mullet Edition shoes, or to buy a pair, head to the brand's website.
Concrete Playground Trips
Book unique getaways and adventures dreamed up by our editors