Since late in 2019, when Disney launched its own streaming platform, fans of its animated classics, beloved hits and many, many super-popular franchises have been able to binge their way through the Mouse House's back catalogue from the comfort of their couch. At the end of March and throughout April, however, movie buffs are being asked to leave their houses to check out a selection of the company's famed titles — all thanks to the pop-up Disney+ Drive-In that's returning to Sydney.
Yes, a streaming service is running a drive-in. Or, to put it another way, a product designed to get everyone watching on small screens at home is now endeavouring to lure viewers out to watch its flicks on a big screen from their cars. That's a very 2020–21 situation, with Disney+ first teaming up with Openair Cinemas to make it happen last year, and now bringing it back again.
The drive-in will arrive in Sydney — at the Northern Private Carpark of Bankwest Stadium, to be specific — on Wednesday, March 31, screening films every night until Thursday, April 29. As for what'll be screening, the Disney+ Drive-In is working through the Mouse House's hits, screening single features each night. It's also drawing upon movies from the streaming platform's new Star expansion, too.
On the bill: throwback titles like 10 Things I Hate About You, Mrs Doubtfire, Freaky Friday and The Devil Wears Prada; crooning tunes to The Greatest Showman and The Rocky Horror Picture Show; and Taika Waititi's Jojo Rabbit and Thor: Ragnarok; and Leonardo DiCaprio in both Titanic and Romeo + Juliet. If you really love your Disney movies, you can also expect animated versions of Aladdin and The Lion King, as well as sing-along Moana, The Little Mermaid and the first Frozen film. Plus, Marvel fans can look forward to Guardians of the Galaxy and Deadpool.
Popcorn, snacks and drinks will be available onsite — or you can bring your own. It's strictly a no-alcohol affair, though.
And, ticket-wise, you'll be paying per car; however, prices vary depending the number of people in your car.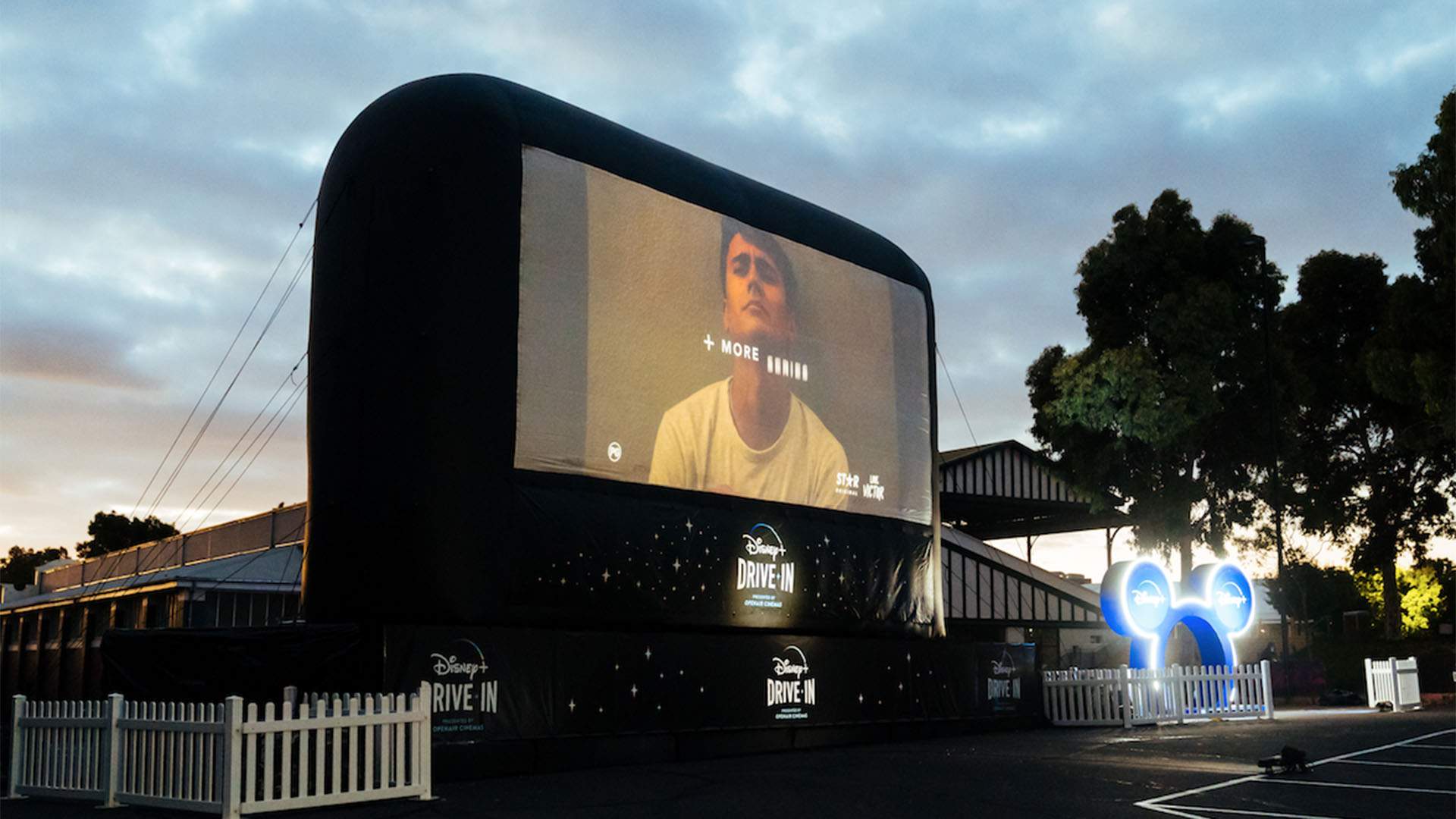 Sunday, April 18 - Sunday, April 18

Old Government House

Food & Drink

Tuesday, March 2 - Sunday, May 30

Various Sydney venues