Halfway Crooks Reunion Party
The mainstays of 2010s dance floors are reuniting to bring the Goodgod Small Club energy to Pleasures Playhouse.
Goodgod Small Club fans listen up: a staple of Sydney dance floors in the 2010s is reuniting at Pleasures Playhouse on Friday, February 3 for a big nostalgic dance party. Halfway Crooks, the dynamic DJ duo consisting of Levins and Franco, will be breaking out the USBs and hitting the decks for one night only — bringing a signature set filled with big hip hop tunes and sing-alongs to the Haymarket venue.
Running from 9pm–3am, the event will feature support sets from dance music tastemaker Yemi Sul and multi-hyphenate Sollyy. who has had a massive 12 months between his time behind the producer's booth, guest-hosting on Triple J and running his consistently sold-out Hotter Out West parties.
While you couldn't have picked two better supports for this reunion, the focus of the night is sure to be Levins and Franco going back to back bringing partygoers what's sure to be a joyous set full of old-school hip hop, classics from the 2010s and hits of today.
Be sure to nab tickets beforehand for $20, as they're sure to be hot property.
In honour of the reunion, please enjoy this pixilated photo of a Halfway Crooks party uploaded to Concrete Playground in 2014: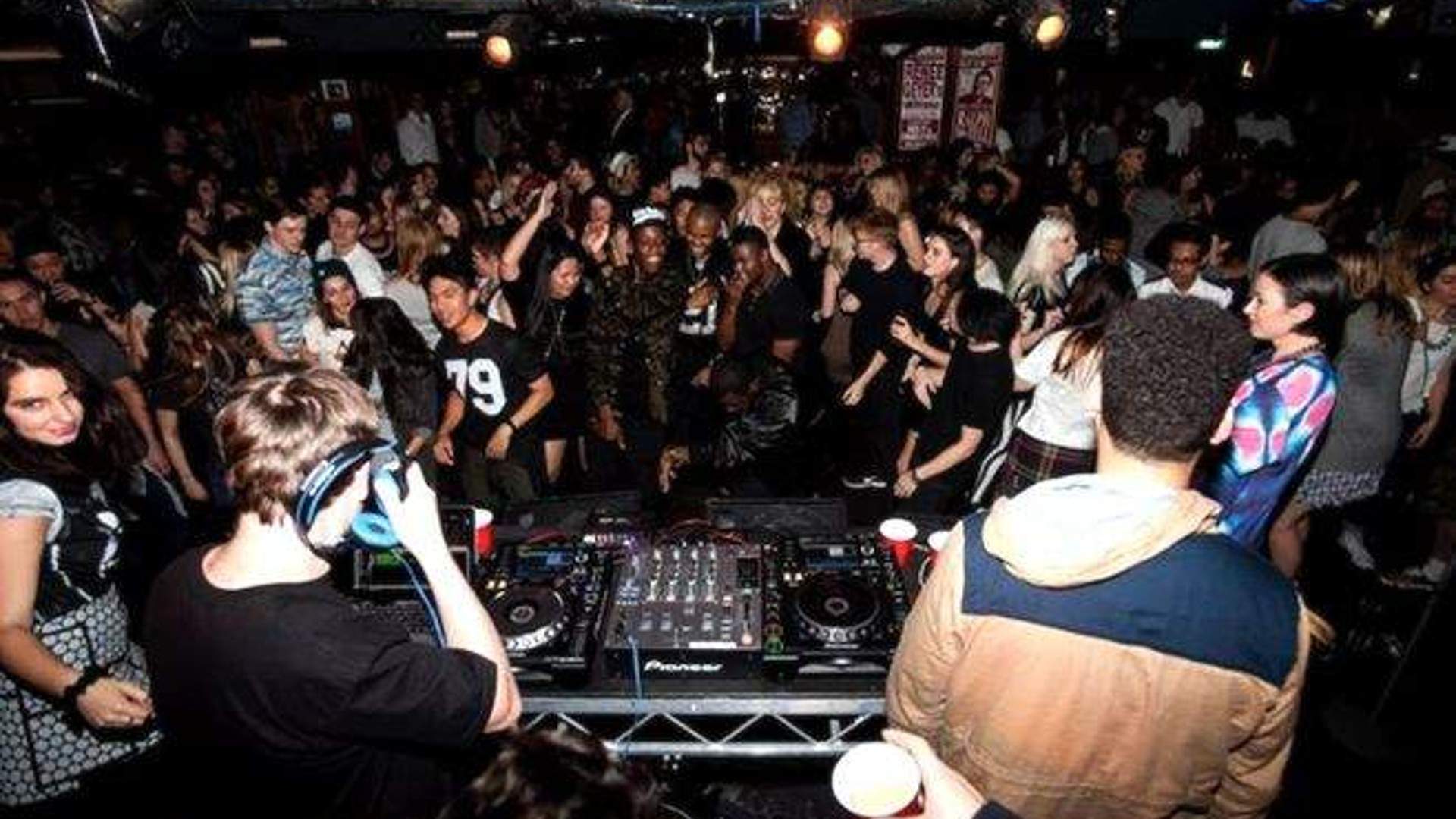 Top image: Pleasures Playhouse by Anna Hay.