ARTS & ENTERTAINMENT
Laugh Outta Lockdown Festival
The Factory Theatre is hosting six weeks of comedy to inject some giggles back into your life post-lockdown.
If you're looking to pack your weekend with laughs, a new comedy festival with a jam-packed lineup has just hit the Factory Theatre. Until Saturday, December 18, the Marrickville venue is hosting a heap of comedy talent on stage performing everything from stand-up and sketch comedy to improv and games of Dungeons and Dragons.
Some big names you'll find on the lineup include Michael Hing and Gen Fricker joining forces for a night and performing solo stand-up sets, Aaron Chen premiering new material, TikTok sensation Gabbi Bolt, plus Nina Oyama, Sam Taunton, Billy D'Arcy and Pat Doherty.
Between Thursday, November 11 and Saturday, November 13, long-running comedy night Two Queers Walk Into a Bar and its exhilarating hosts Jenna Suffern and Brendan Hancock are presenting three all-star nights of comedy at the Factory. Across the three days you can catch the likes of comedy trio The General Public and performance artist Demon Derriere alongside sets from Zoe Sitas, Swetha Das and Edan McGovern.
Elsewhere on the lineup you'll find Love Probably, an improvised send-up of romantic-comedies; Glace Chace's show all about Australia's big things; and two nights of Thanks For Having Me, spotlighting people of colour comedians working in Sydney. Plus, if two sets from Michael Hing wasn't enough, the Triple J presenter will be returning to the stage in order to set out on mythical adventures alongside Alex Lee, Simon Freiner, Edan Lacey and Dungeon Master Fave Haromn as part of their D&D Comedy Show Dragon Friends.
Check out the full schedule for the comedy festival and buy your tickets at Laugh Outta Lockdown's website.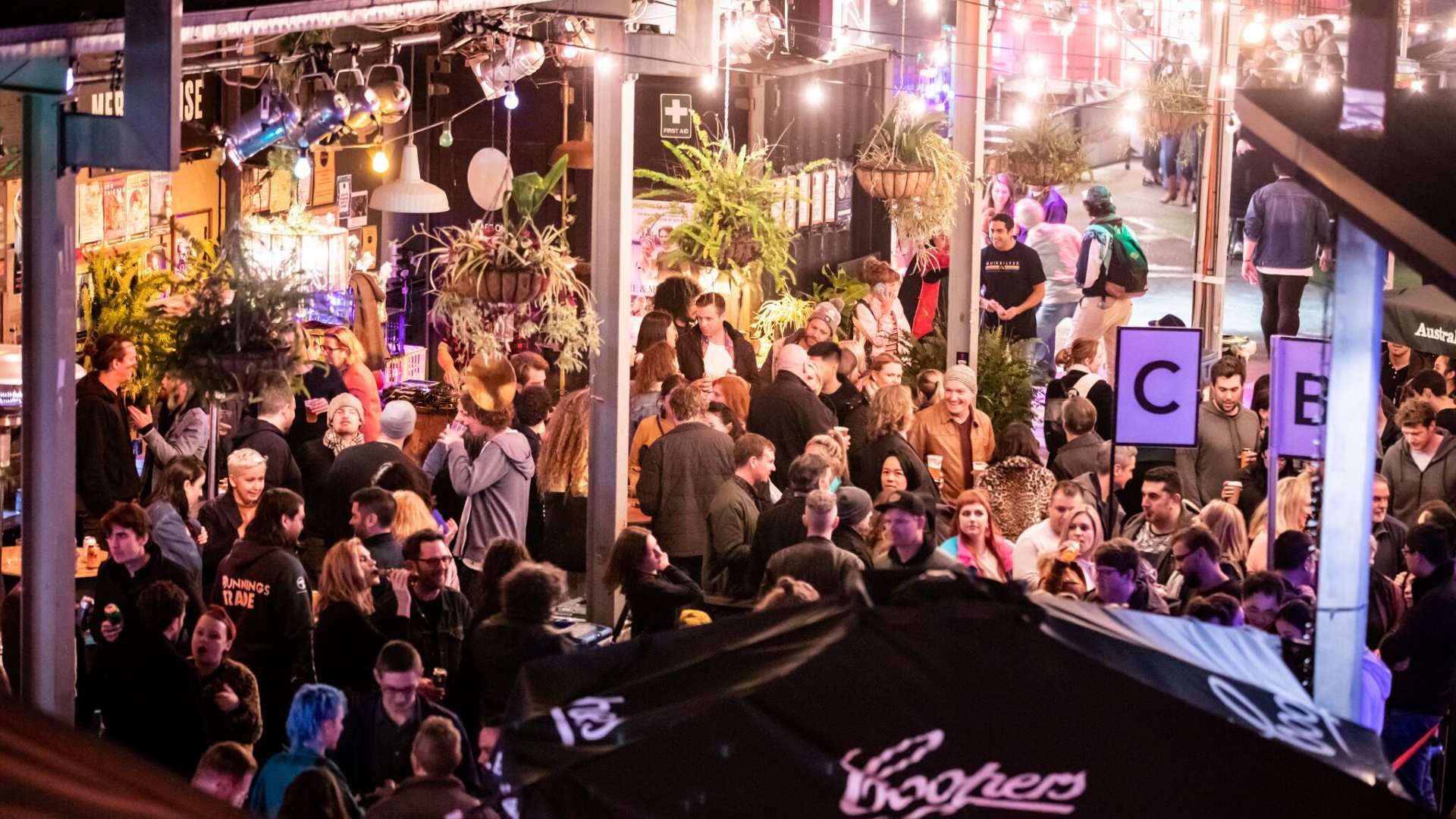 Food & Drink

Monday, November 8 - Sunday, January 30

The Grounds of Alexandria

Food & Drink

Wednesday, November 24 - Thursday, February 24

Montage Piazza