Lotus Dining Group x Tokyo Lamington Year of the Tiger Lamingtons
Celebrate the Lunar New Year with three limited-time lamington creations.
Tokyo Lamington loves a collaboration. During lockdown, the Newtown dessert specialist brought its inventive lamington creations to suburbs around Sydney by teaming up with the likes of By George, Circa Espresso and Stitch Coffee. Back in 2020, it teamed up with Koko Black for a series of limited-edition lamingtons. And now, the inner west favourite is coming together with the legendary Lotus Dining Group for a set of treats to celebrate the Year of the Tiger.
The limited-time lamingtons consist of three creations — The Tiger, The Fortune Cookie and The Lychee. The Fortune Cookie and The Lychee are both made with vanilla sponge cake, with The Fortune Cookie containing a crushed fortune cookie and white chocolate mousse and coated in white chocolate and crushed cookie crumb. The Lychee on the other hand coated in coconut and pistachio flakes. As for The Tiger, the lamington is made with a charcoal black sponge cake and a yuzu, sesame cream and orange curd centre.
"The team at Tokyo Lamington are really creative and we love the way they celebrate diverse flavour combinations," Lotus Dining Group's Head Chef Steve Wu said. "These three lamington flavours are delicious, and I think they will provide a balanced finish to Lunar New Year banquets across our venues, sharing happiness and prosperity with our diners."
There are three ways you can get your hands on these lamingtons. The Tiger lamington will be available in-venue at all of Lotus Group's Sydney venues at Tokyo Lamington in Newtown, or if you want to try all three you can head to Lotus at The Galleries where you can score a three-pack for $29. The final way is through delivery service Providoor which offers the triple packs on their own or as part of the Lotus Dining Group Lunar New Year banquet.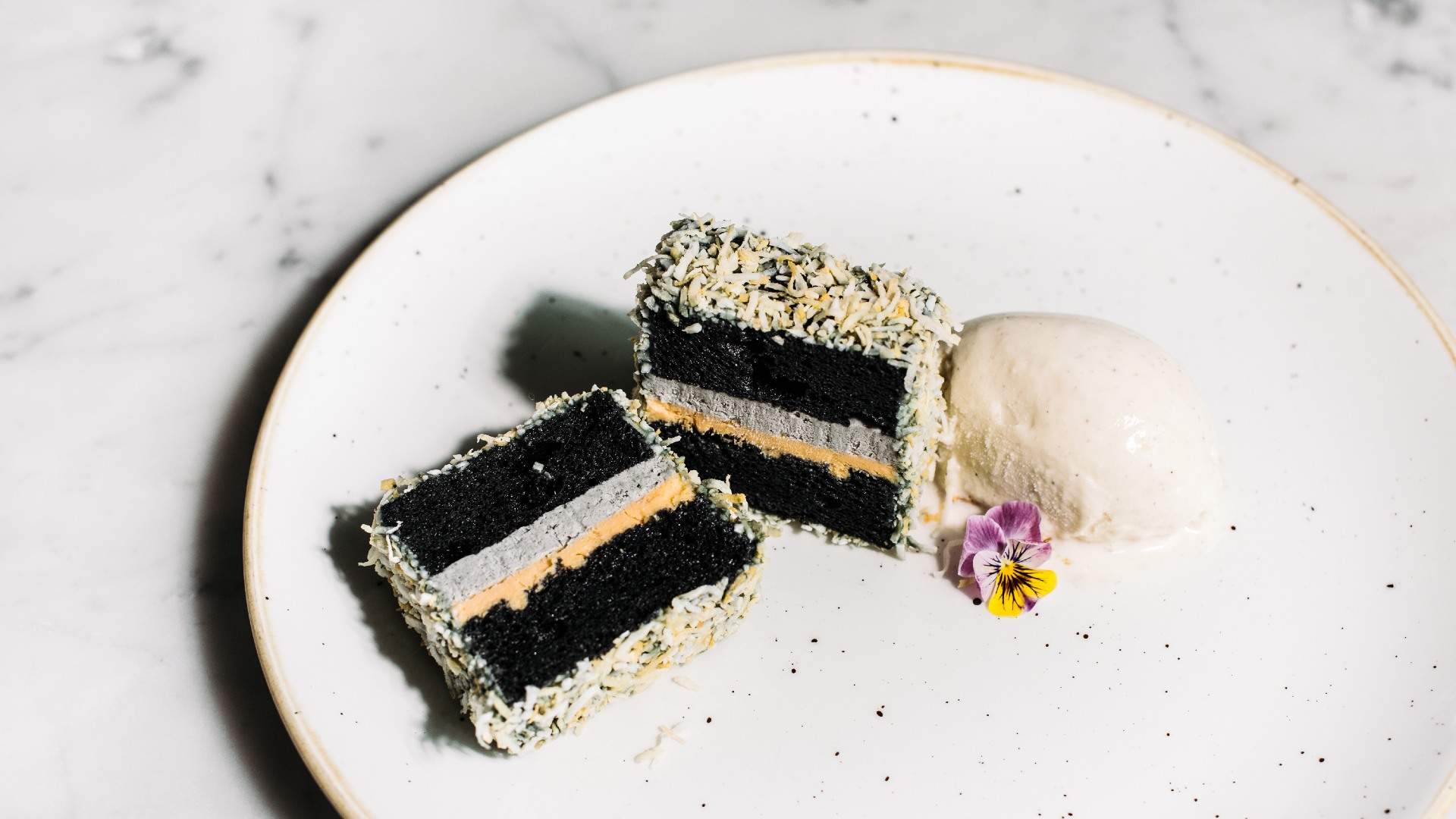 Images: Alana Dimou
Food & Drink

Friday, April 22 - Sunday, May 29

Various Sydney venues

Food & Drink

Monday, April 11 - Monday, May 23

Various YCK Laneways Venues

Food & Drink

Monday, May 9 - Sunday, July 31

Fonda restaurants across Sydney
Food & Drink

Sunday, May 1 - Tuesday, May 31

Various Sydney venues

Food & Drink

Friday, April 22 - Sunday, May 29

Various Sydney venues

Food & Drink

Saturday, April 30 - Tuesday, May 31

Various Sydney venues

Food & Drink

Tuesday, April 19 - Monday, October 17

Various Sydney venues