Pixar Putt Darling Harbour 2022–23
A Pixar-themed mini golf course is popping up at the Pier St Underpass this summer.
Sydney's sunny season is in full swing — and, if you like celebrating warm weather, adorable animation and mini golf all at once, the part-tee is just about to begin at Darling Harbour. Everyone's favourite Pixar characters are popping up in Sydney at a putt-putt course inspired by the Disney-owned studio's loveable films. Yes, Pixar Putt is returning, with the kidult-friendly course heading to the Pier St Underpass from Friday, December 16–Sunday, February 5.
Designed to challenge both eight-year olds and adults, Pixar Putt features nine- and 18-hole courses that take you past childhood heroes like Buzz Lightyear, Sheriff Woody and Elastigirl. Flicks such as Monsters Inc, Onward, Finding Nemo, Up, A Bug's Life, Wall-E, Inside Out and Soul all get some putting love, too. Clearly, there's no need for a trip to Disneyland — and this year's course features new holes inspired by Pixar's recent Turning Red and Lightyear.
So, if you don't think you'll beat your cousin at backyard cricket over the summer, challenge them to a match here. All you need is your hat and A-game (and no pressure if you remain defeated, there's always the nineteenth hole nearby).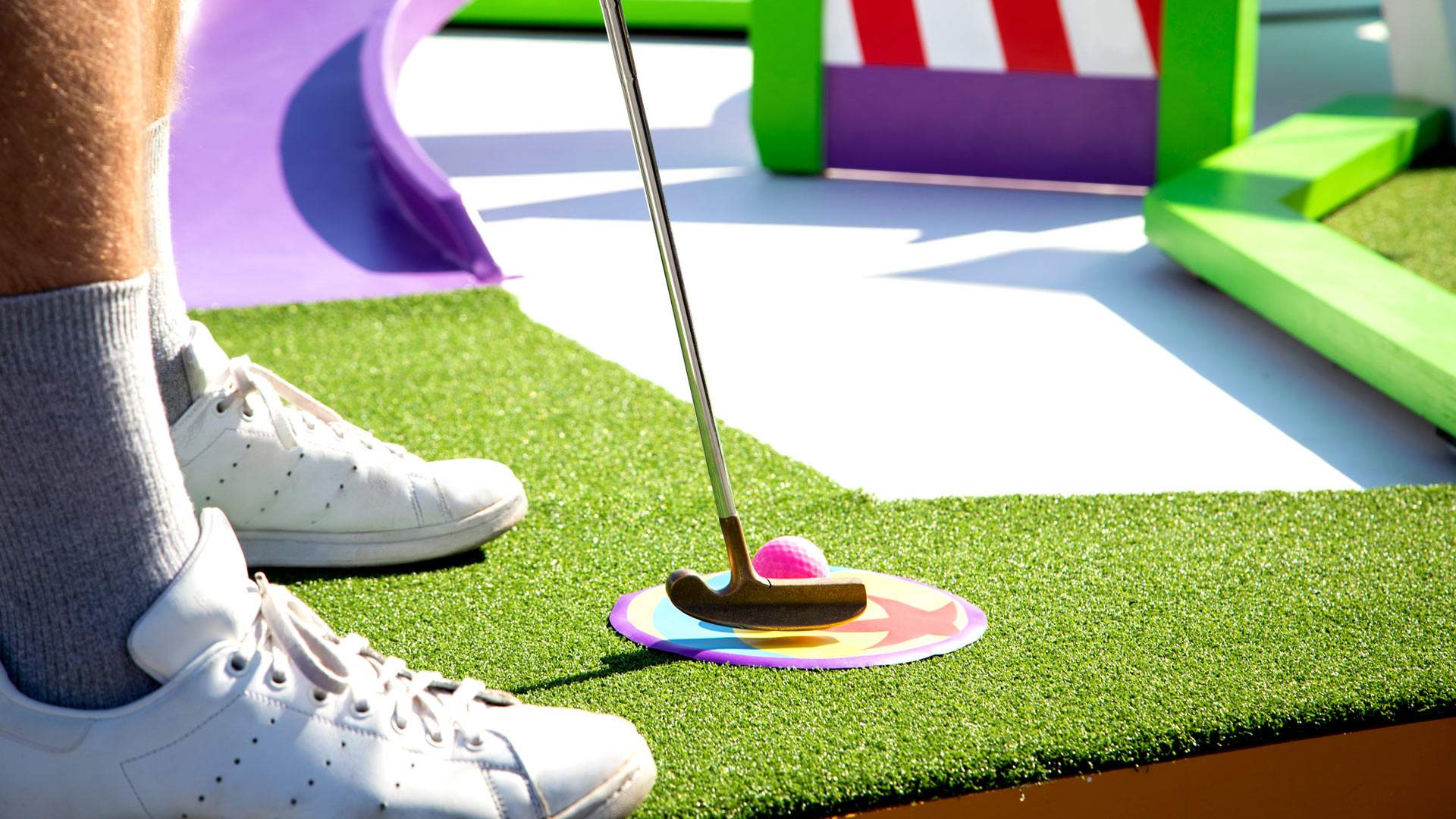 Pixar Putt is also open for after-dark sessions every Thursday–Saturday night — and they're only for adults. Operating from 7–10pm, the late-night putt-putt hours are perfect for those date nights when you want to do more than just have dinner and see a movie.
Otherwise, head along from 10am–8pm Sunday–Wednesday, and be prepared to have littlies for company.