Séance and Flight — Darkfield
This spine-chilling experience is back — enter if you dare (and aren't claustrophobic).
UPDATE Thursday, May 18: Due to overwhelming demand, the Sydney seasons of 'Séance' and 'Flight' have been extended until Sunday, July 2.
After first spooking out Sydneysiders back in 2017, unsettling installation Séance is returning to the city. This time around, the set of shipping containers hosting the immersive experience will be set up on The Goods Line outside of the Powerhouse Museum Ultimo — and it'll be joined by a new Sydney-first experience called Flight.
Once inside Séance or Flight, expected to be unnerved. If you're not familiar with the installations and didn't have the chance to visit last time, a word of warning: it's aiming to mess with your senses.
Between Thursday, April 13–Sunday, July 2, participants at Séance will be able to take a seat inside the space and then put on a headset. You'll next be told to put both hands on the table. The lights go out, leaving the place in absolute darkness and, for 20 uneasy minutes, you'll be taken on an immersive journey led only by touch and sounds. Expect to feel confused, repulsed and struck with temporary claustrophobia. According to organisers, numerous participants have bailed halfway through sittings in the past.
You're probably thinking that there's something dark or supernatural about the whole thing — and going by the name, we don't blame you. But the installation's organiser says that 'séance' is simply a French word meaning 'session' or 'sitting'.
It's a sensory experience that looks at the psychology of both sensory deprivation and the dynamics of a group sitting together. It's also a scary indicator of how easy it is for confusion, disorientation and information overload to affect our judgement.
Then, with Flight, the power is placed in your hands. Taking place in a recreation of an aeroplane cabin, the experience takes you through an equally unsettling experience. At each step of the way there are two possible outcomes, some worse than others.
The installation plays on the theory of the multiverse where, if you head down a more unsettling pathway, you can at least find solace in the idea that another version of yourself has made the correct decision.
This new iteration of Séance at the Powerhouse Museum Ultimo will mark its first appearance in Sydney in six years after the experience originally appeared in The Rocks back in 2017. It was scheduled to make its return to Sydney in 2021 with an installation in Circular Quay, but was unfortunately cancelled.
Artists David Rosenberg and Glen Neath of Darkfield (who have collaborated in other sensory deprivation projects before) are the creative masterminds behind the project, which has been described as 'disorienting' and 'deeply unsettling'. You might've also listened to Darkfield's at-home experiences in 2020, such as Double, Visitors and Eternal, and experienced a few bumps and jumps.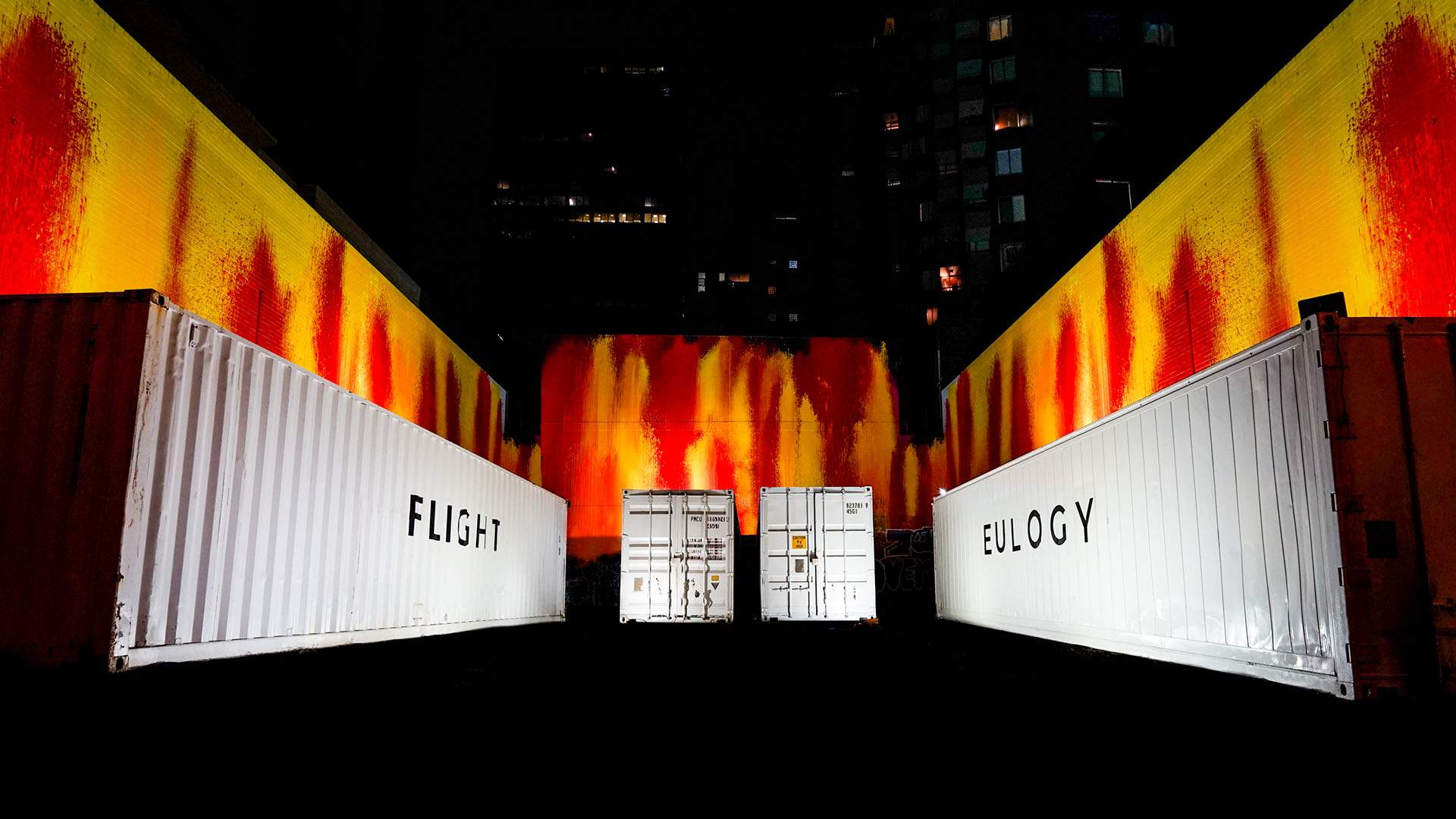 Concrete Playground Trips
Book unique getaways and adventures dreamed up by our editors