Senses Dining in the Dark — CANCELLED
A blindfolded dining experience is coming to Byron Bay this June.
in partnership with

UPDATE: JUNE 2, 2022 — This event has been cancelled. For more information on events happening in the Byron Bay area, visit the website.
Eating mindfully is one of those things that we aspire to do but often don't. Instead, we grab a quick lunch on the go, eat dinner in front of the telly and mindlessly scroll on our phones while shovelling food down. Thankfully, there's an event happening in Byron Bay this June that'll bring our food into sharp focus as part of the North Coast Festival of Flavour.
On Saturday, June 4, you can kickstart your mindful eating habits at the immersive event Senses Dining in the Dark — a blindfolded culinary experience with a tasting menu created to invigorate the senses. No, you won't walk away with any pictures for your Instagram story, but you will leave with the memory of an unforgettable dining experience.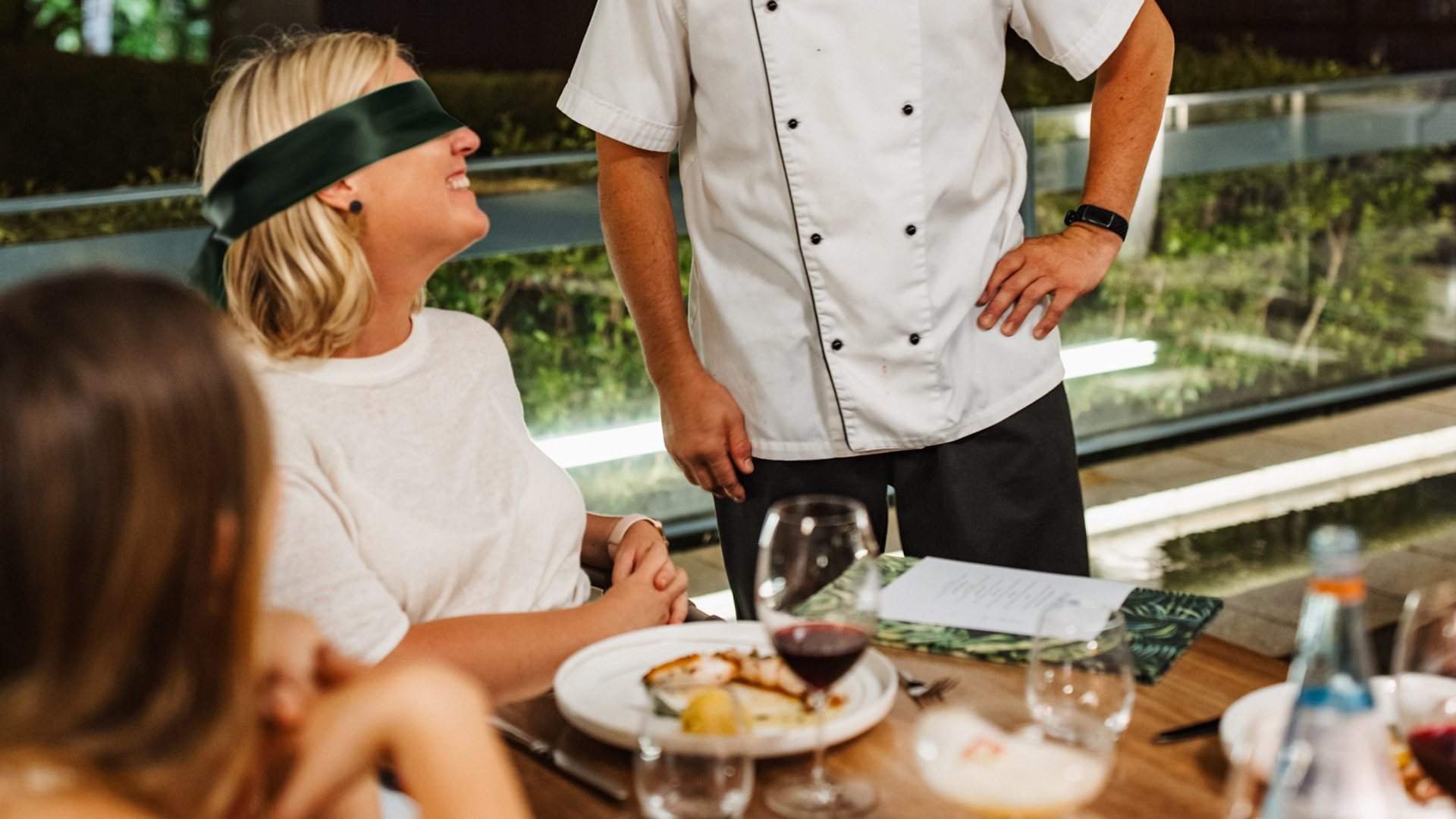 The event will take place at the Crystalbrook Luxury Resort's esteemed eatery Forest in Byron Bay and features a menu that maintains the restaurant's usual philosophy of foregrounding sustainable, local produce and native flavours. Expect dishes like focaccia with curry myrtle cultured butter, pork cheek ravioli with fresh Australian truffles and roasted snapper with harissa, quinoa, sundried olives and roasted lemon.
The best bit? You'll get to enjoy your four-course meal on the verandah while soaking in the sounds of the rainforest.
Keen to head along? Tickets to Senses Dining in the Dark are available to book for $150. For more information and to book, visit the website.