SIX the Musical
The six wives of Henry VIII are retelling their story, their way.
in partnership with

Hamilton isn't the only hit musical from the past few years that took a few cues from historical events, paired a well-known chapter of history with toe-tapping tunes and made on-stage magic. Another theatre show that did just that: SIX the Musical. First premiering back at the 2017 Edinburgh Festival Fringe, then jumping to London's West End, this hit takes inspiration from one of the most famous sextets there's ever been — because even if you don't know much about Britain's past kings and queens, you likely know that Henry VIII had six wives.
The Tudor monarch's love life has inspired plenty of pop culture content over the years — including 00s TV series The Tudors and 2008 movie The Other Boleyn Girl — but this one takes the pop part rather seriously. It's presented as a pop concert, in fact, with Catherine of Aragon, Anne Boleyn, Jane Seymour, Anna of Cleves, Catherine Howard and Catherine Parr all taking to the microphone to tell their stories. Each woman's aim: to stake their claim as the wife who suffered the most at the king's hands, and to become the group's lead singer as a result.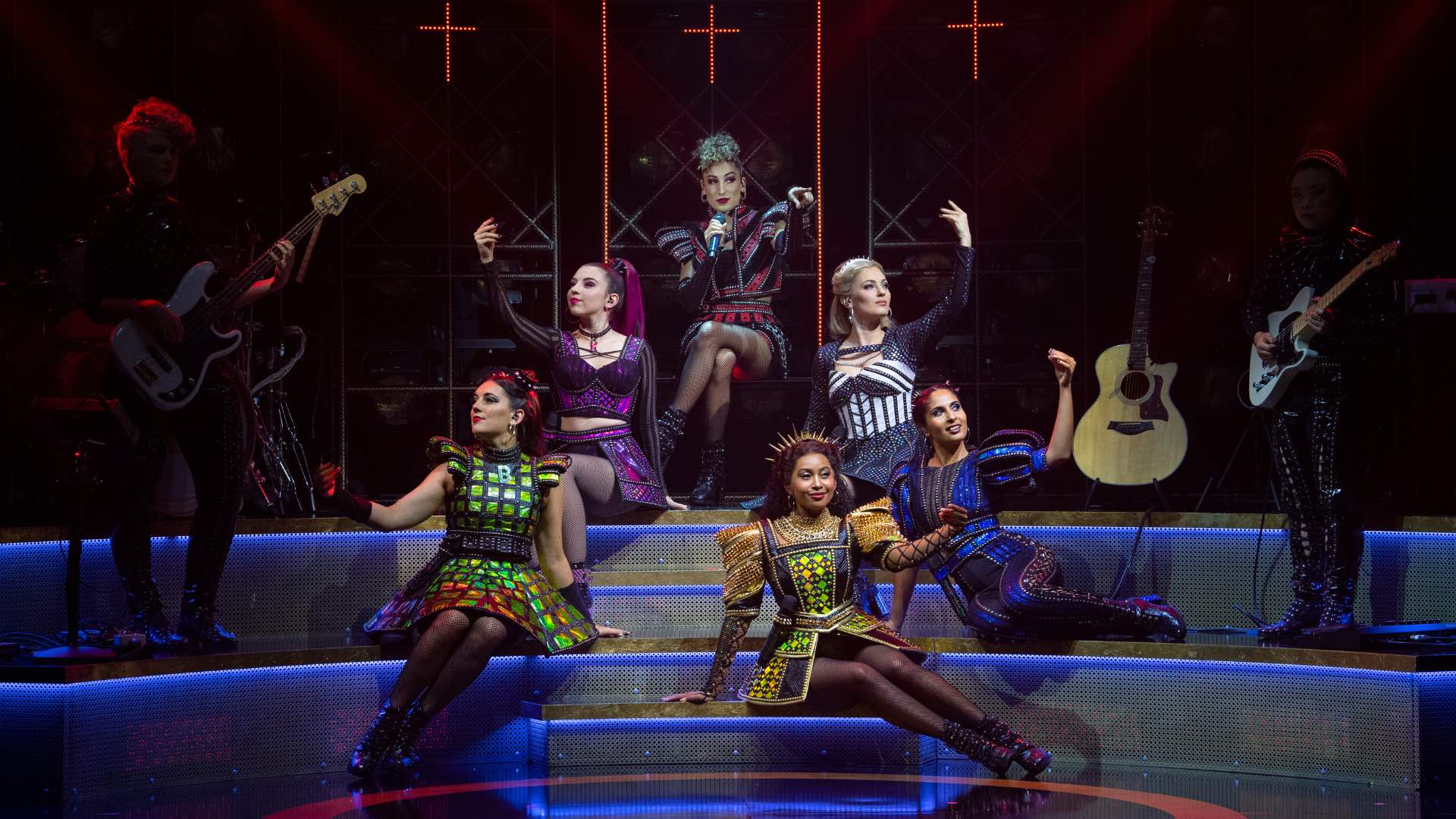 Winner of 2 Tony Awards, including Best Original Score, SIX the Musical has become a global phenomenon — its studio album has racked up more than 500 million streams across all platforms worldwide and over 3 billion views on TikTok. The electrifying production is returning to Sydney for the second time this year due to overwhelming demand, following a record-breaking 15-week run at Sydney Opera House over summer. You can catch the encore for a strictly limited five-week run from Friday, August 26–Saturday, October 1 at Theatre Royal Sydney.
Hitting the stage: Kala Gare (Rent) as Anne Boleyn, Loren Hunter (Strictly Ballroom: The Musical) as Jane Seymour, Kiana Daniele (Dirty Dancing) as Anna of Cleves, Vidya Makan (Green Day's American Idiot) as Catherine Parr, Phoenix Jackson Mendoza (Charlie and the Chocolate Factory) as Catherine of Aragon and Chelsea Dawson (Shrek the Musical) as Catherine Howard.
Tickets for this encore run are available to purchase directly from the venue here — you can also save with a four-ticket bundle offer for selected shows, which you can book here.