ARTS & ENTERTAINMENT
The Other Art Fair 2020 — POSTPONED
Buy art direct from Sydney's emerging and unrepresented artists at this affordable four-day art fair.
in partnership with

UPDATE: MARCH 16, 2020 — The Other Art Fair has decided to postpone its upcoming Sydney fair 'in light of the coronavirus (COVID-19) situation'. New dates are yet to be announced, but we'll be sure to keep you updated. To find out more about the status of COVID-19 in Australia and how to protect yourself, head to the Australian Government Department of Health's website.


If you're staring at that blank space on your bedroom wall and feeling uninspired, fret not. The Other Art Fair returns this March. The celebrated global event returns to Sydney for the seventh time on the weekend of March 19–22. The fair will showcase a lively collection of emerging artists in the stimulating surrounds of The Cutaway in Barangaroo.
Presented by Saatchi Art, this year's fair is bigger than ever before. The creative works of more than 130 carefully chosen artists, each selected by a prominent panel of art industry experts, will be up for sale. From the ornate to the inexpensive, The Other Art Fair 2020 offers thousands of artworks starting at as little as $100. Plus, all of the artists will be on-site, so you can chat with them and hear the stories behind your chosen piece. The vast four-day event is complemented by an eclectic array of art activations, hand-poked tattooing, workshops and immersive performances, plus street food and DJ sets.
Make a party out of it by attending on opening night ($35), or stop by for a general browse between Friday to Sunday — general entry tickets cost $20 online or $30 on the door.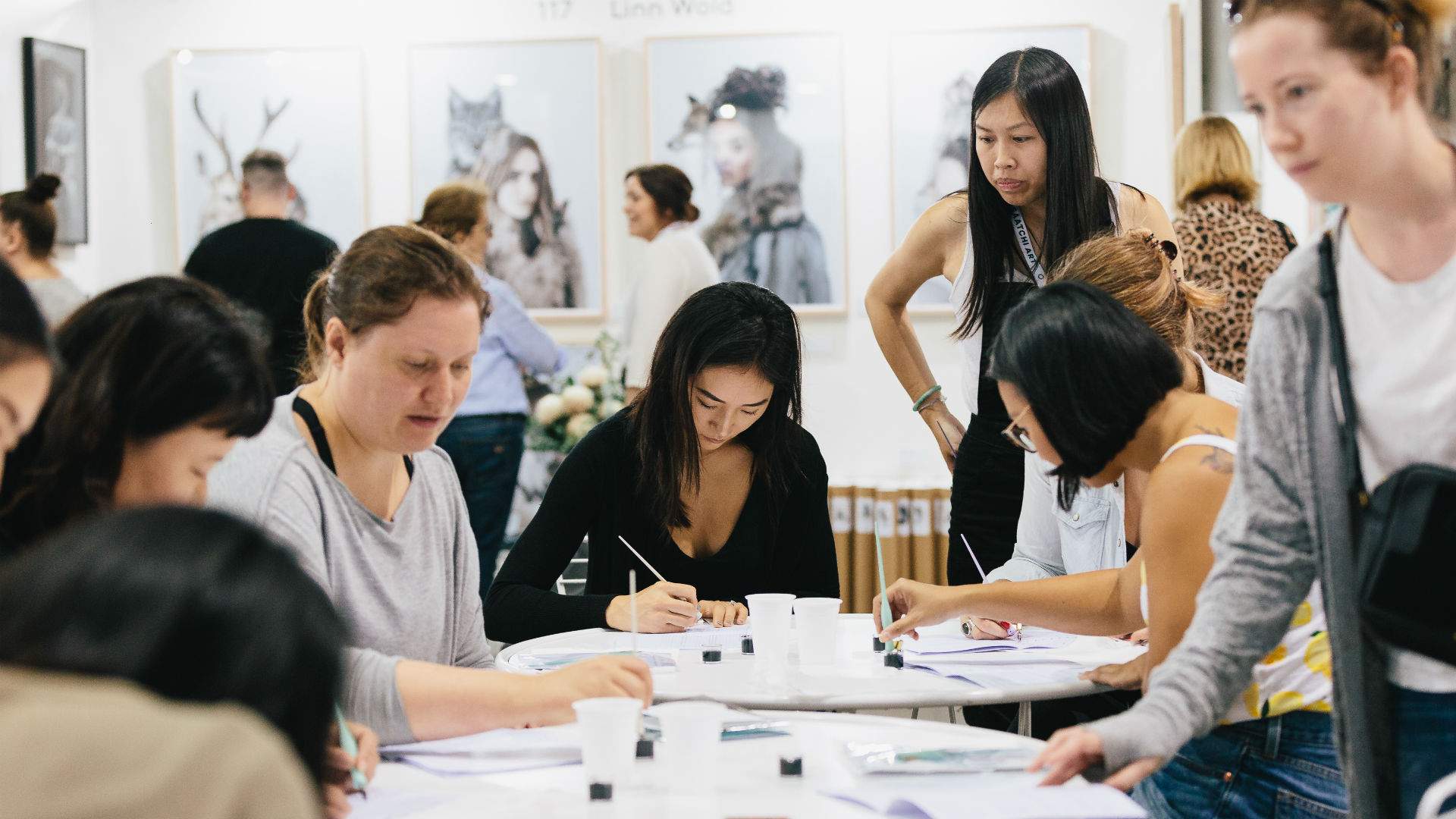 Food & Drink

Saturday, March 13 - Saturday, March 13

Since I Left You
Food & Drink

Monday, March 8 - Monday, May 31

Shangri-La Hotel, Sydney

Design & Style

Saturday, April 3 - Sunday, April 18

Various locations across Sydney

Food & Drink

Tuesday, March 2 - Sunday, May 30

Various Sydney venues

Food & Drink

Wednesday, March 31 - Wednesday, June 9

Various Sydney venues