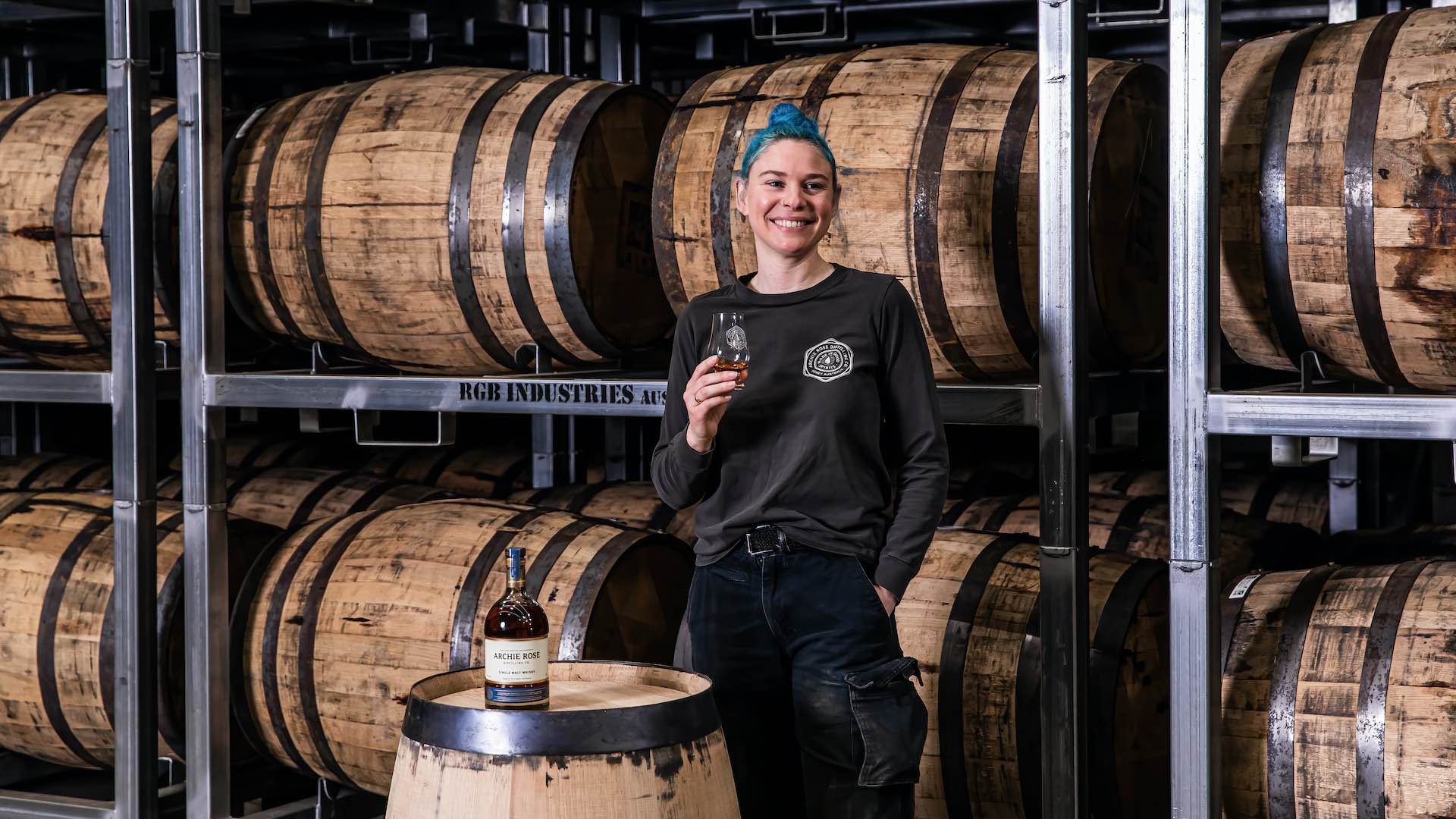 "
The Guest Edit
Archie Rose Distiller Lisa Truscott on Her Favourite Spots to Dine, Sip and Discover in Sydney
Consider this an insider's guide to Sydney — whether you want to sip with a view of the ocean, the intel on a stand-out cheap and cheerful dinner spot or a where to head on a sunny day.
Lisa Truscott spends her work days tending to golden drops of whisky at Archie Rose. Checking barrels, fixing them, filling them and then leaving them for anywhere between two and ten years for the liquid inside to develop and mature. "It teaches me patience," Truscott shares.
Archie Rose is the largest distillery in the southern hemisphere. Producing bottles of "nearly every spirit except tequila", the focus is on using premium Aussie ingredients to make premium Aussie drops: "We're telling an Australian story," notes Truscott. On top of its range, Archie Rose brings a beautifully bespoke Tailored Spirits offering — of which the distiller of the hour is at the helm. "It's really awesome if you're a whisky lover," she says. "You get 40 bottles of a whisky that can't be found anywhere else, and it's specific to what you like."
With her in-depth knowledge — and overall love of — the Sydney hospo scene, Truscott is the ideal candidate to guest edit a guide to the Harbour City. Read on for her take on the top spots to dine, sip and discover.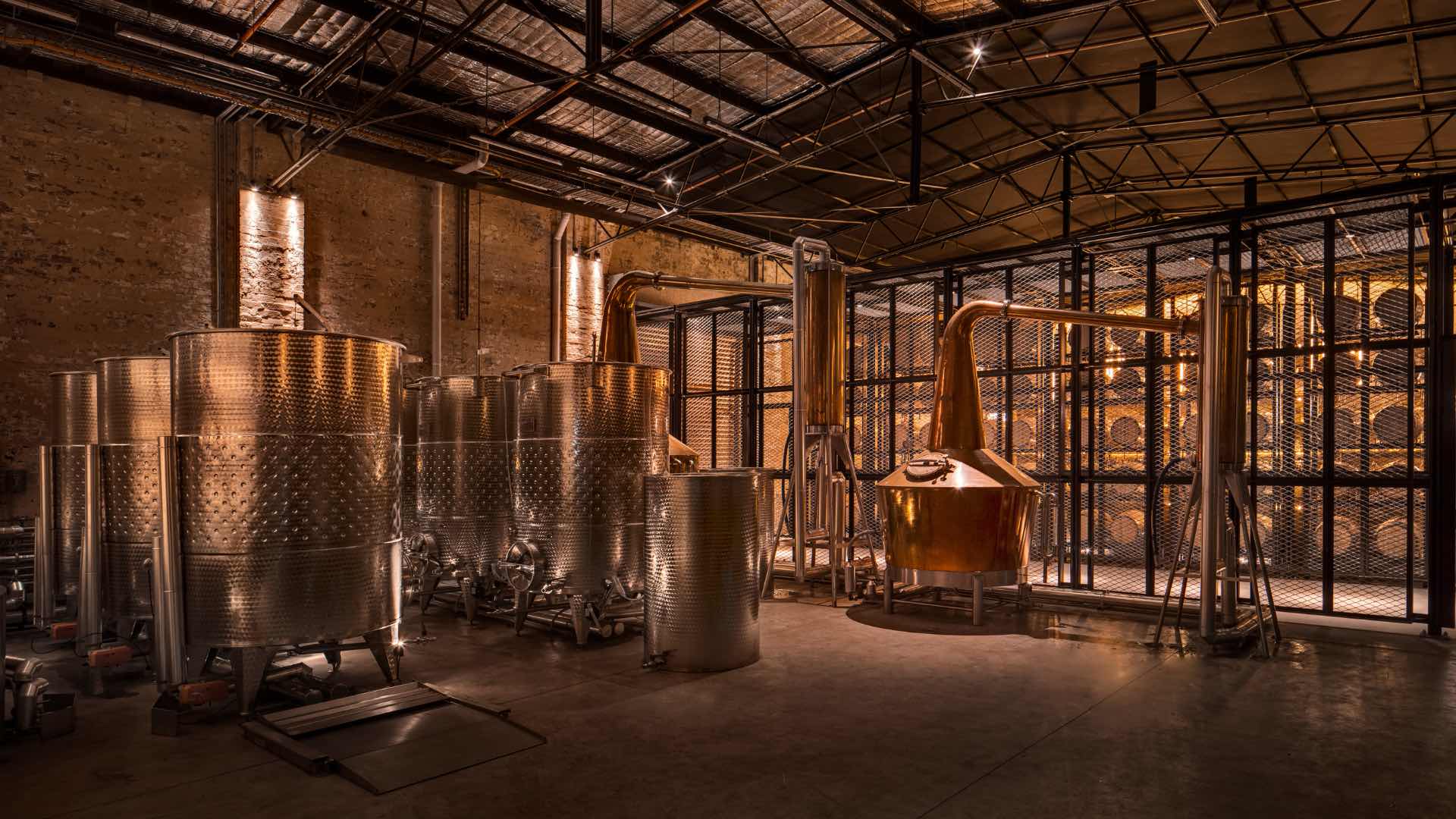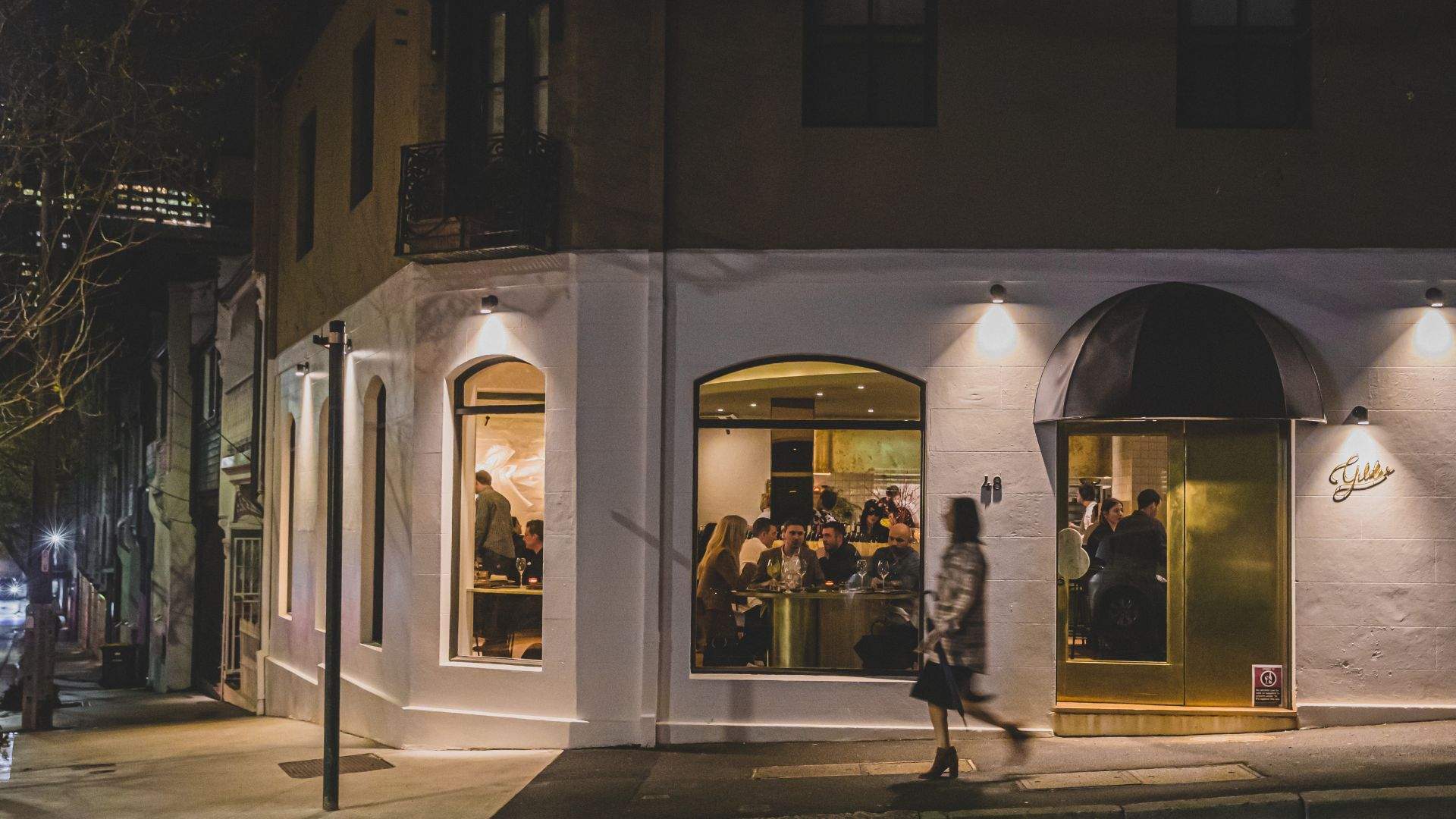 "
Tricky to get a reservation at: Gildas
A very recent fave would be Gildas. The Matilda gilda is one of the best things I have eaten all year — I have raved about it to all that will listen. The cocktails, wine list and sherry were all phenomenal. Honestly, I could go on and on if you let me.
Gildas, 46–48 Albion St, Surry Hills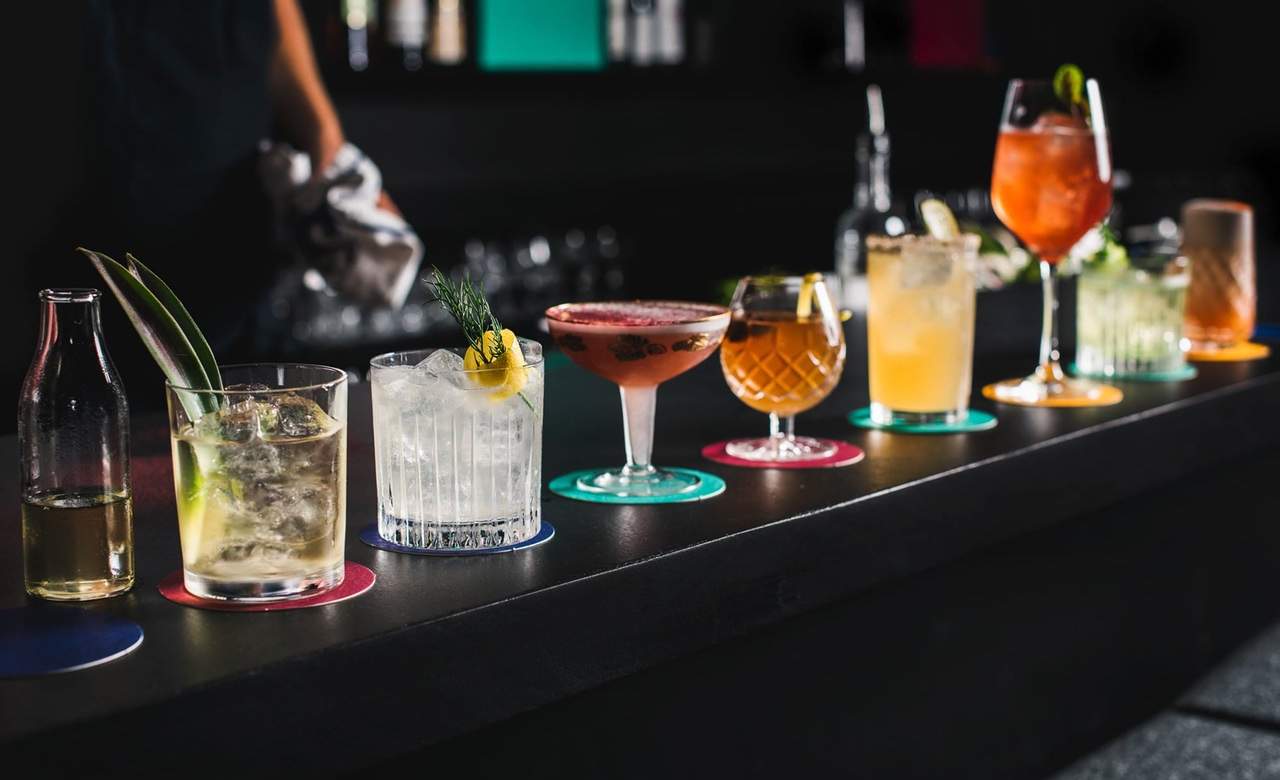 Mid-week meal: Tuesday Takeover at PS40
The chef takeover every Tuesday at PS40 is such an original way of finding new and interesting flavours as well as innovative, creative and passionate professionals.
When I visited, it was this amazing modern Indian-Australian fusion from a married couple — the sous chef from Firedoor and the sous chef from Hubert. It was amazing. We had pork vindaloo en croute — almost like an Indian beef Wellington — that had been baked for 24 hours. The lineup rotates to new menus every two weeks, so get in fast.
PS40, Shop 2, 40 King Street (entry via Skittle Lane)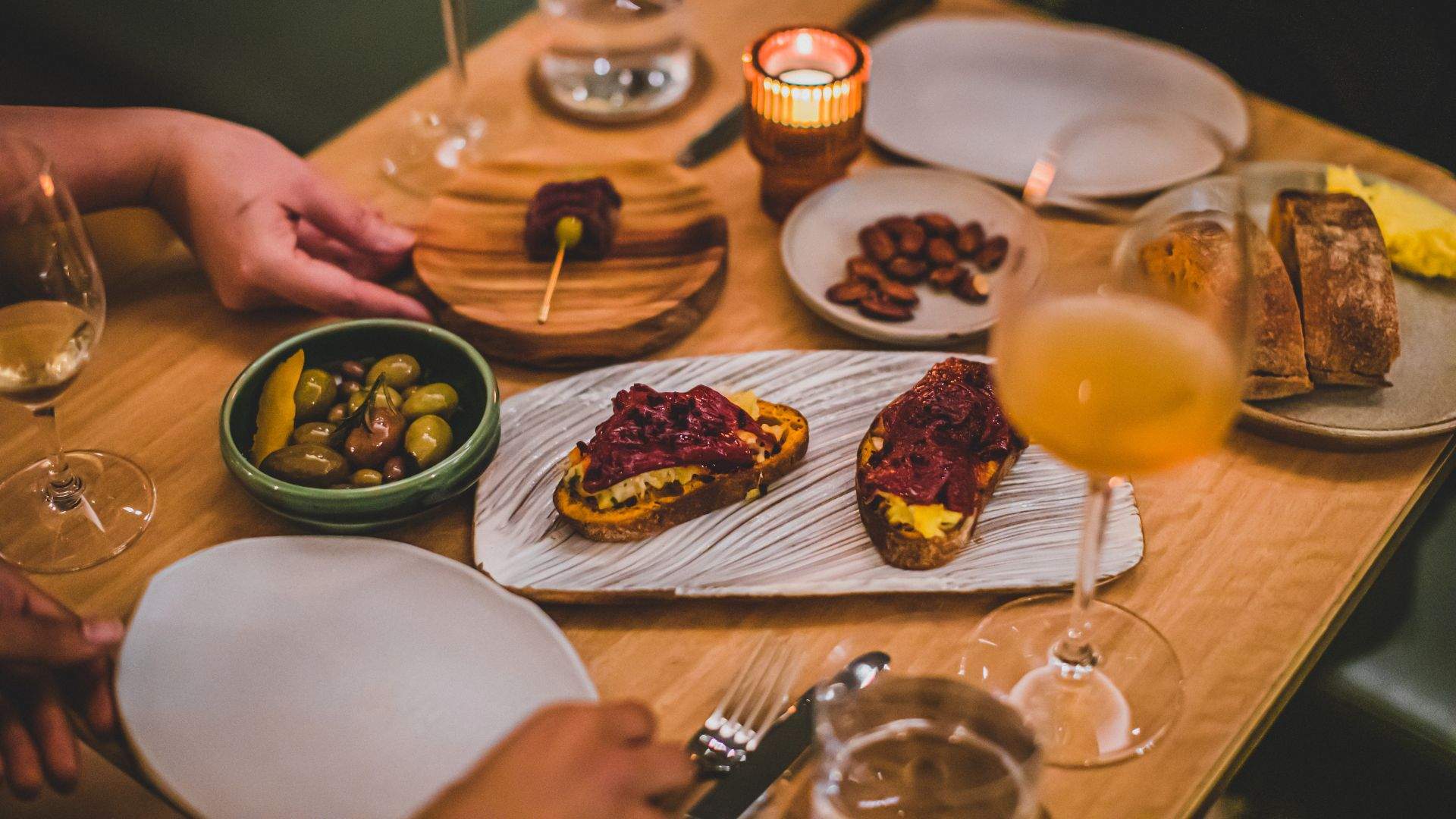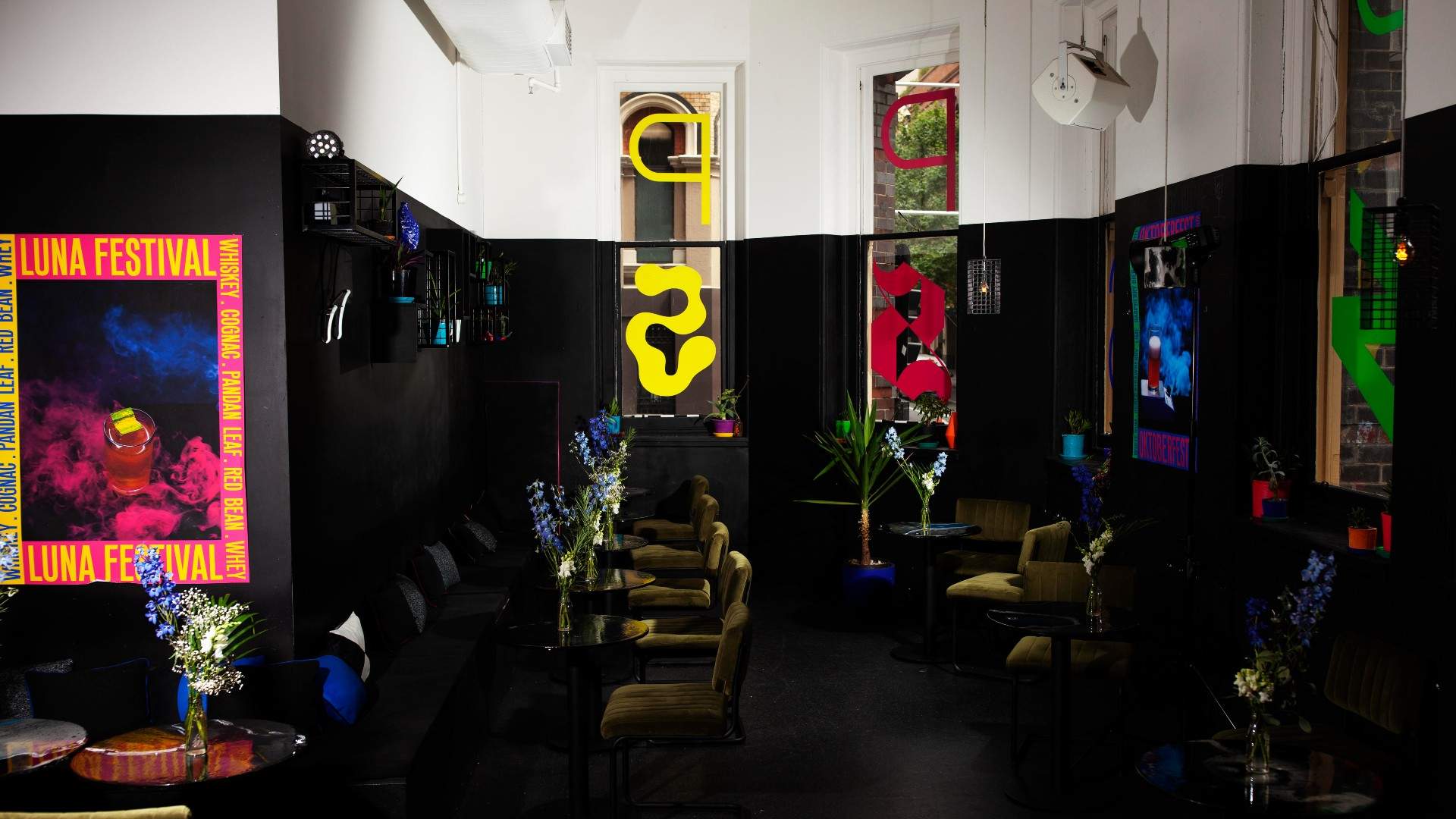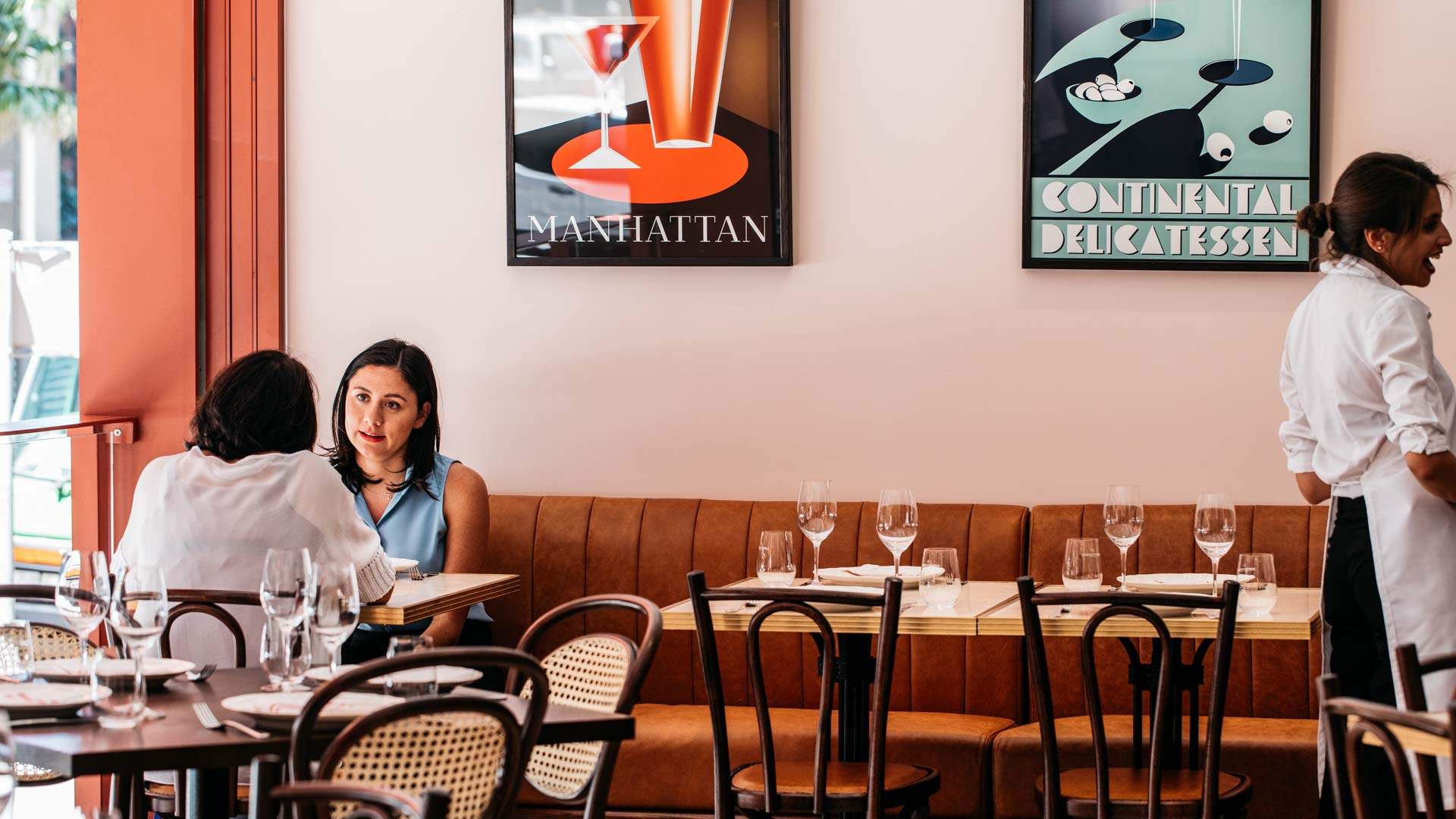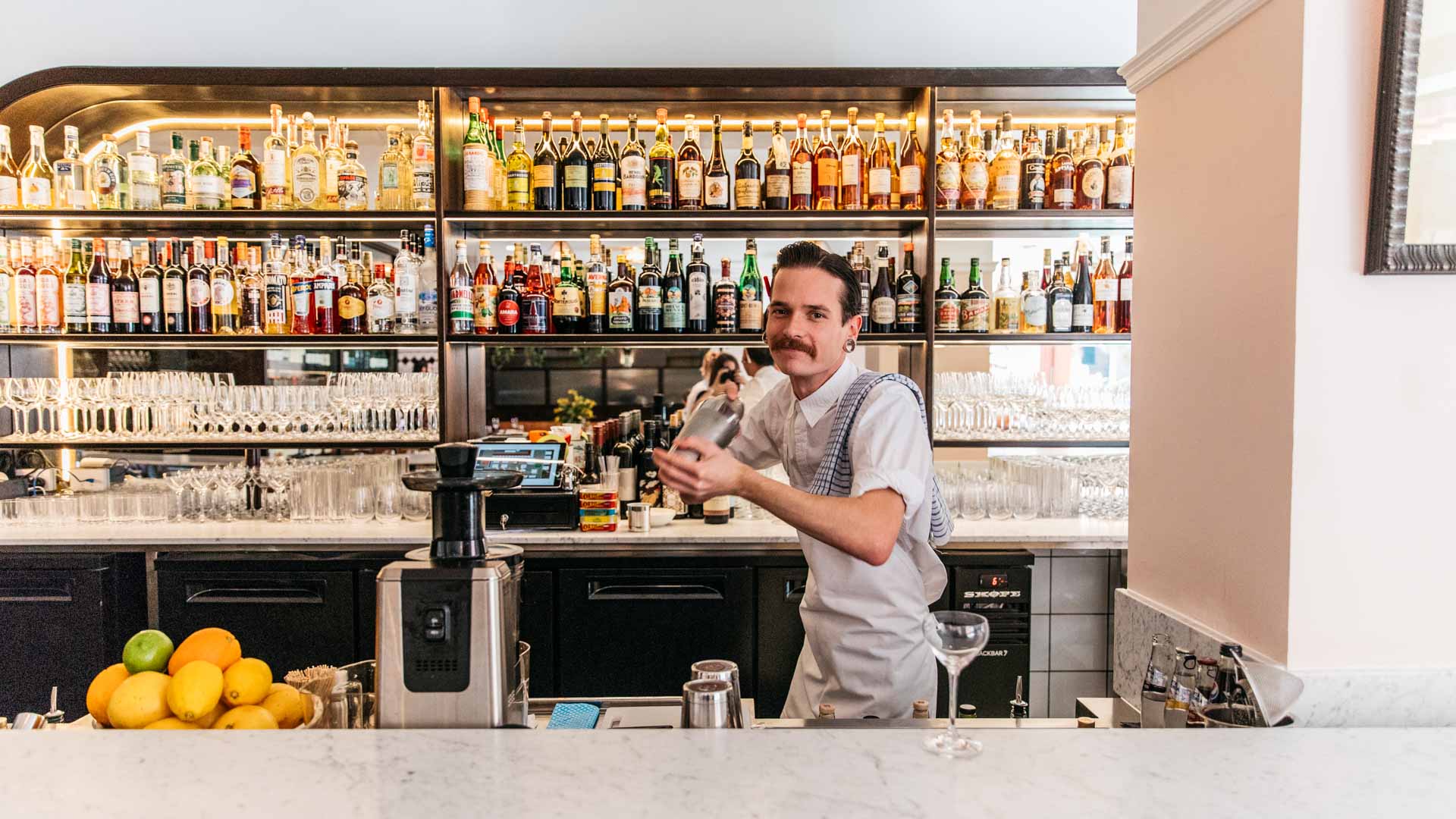 Images: Nikki To (first); Kitti Smallbone (third, fourth) 
Cheap and cheerful: Show Neua
A go-to favourite is Show Neua for northern-style Thai dishes. Fast, friendly and efficient service — with a khao soi that can't be beaten. I had to stop ordering the chicken wings as I was getting addicted.
Show Neua, 2A/710 George St, Haymarket
For the whole gang: Continental Deli
Continental Deli is always top of my list when it comes to showing out-of-towners the real Sydney hospitality experience. Our Archie team frequents it often. Meat, cheese and tinned cocktails — I love it.
I'm not much of a cosmo girl, but the cosmopoli-tin just sucks me in. They soak the spirits in actual currants, that's how they extract the flavour. If you're really nice, they'll give you a bowl of boozy currants. Wine-wise, I like getting their recommendations.
Continental Deli, 167 Phillip St, Sydney and 210 Australia St, Newtown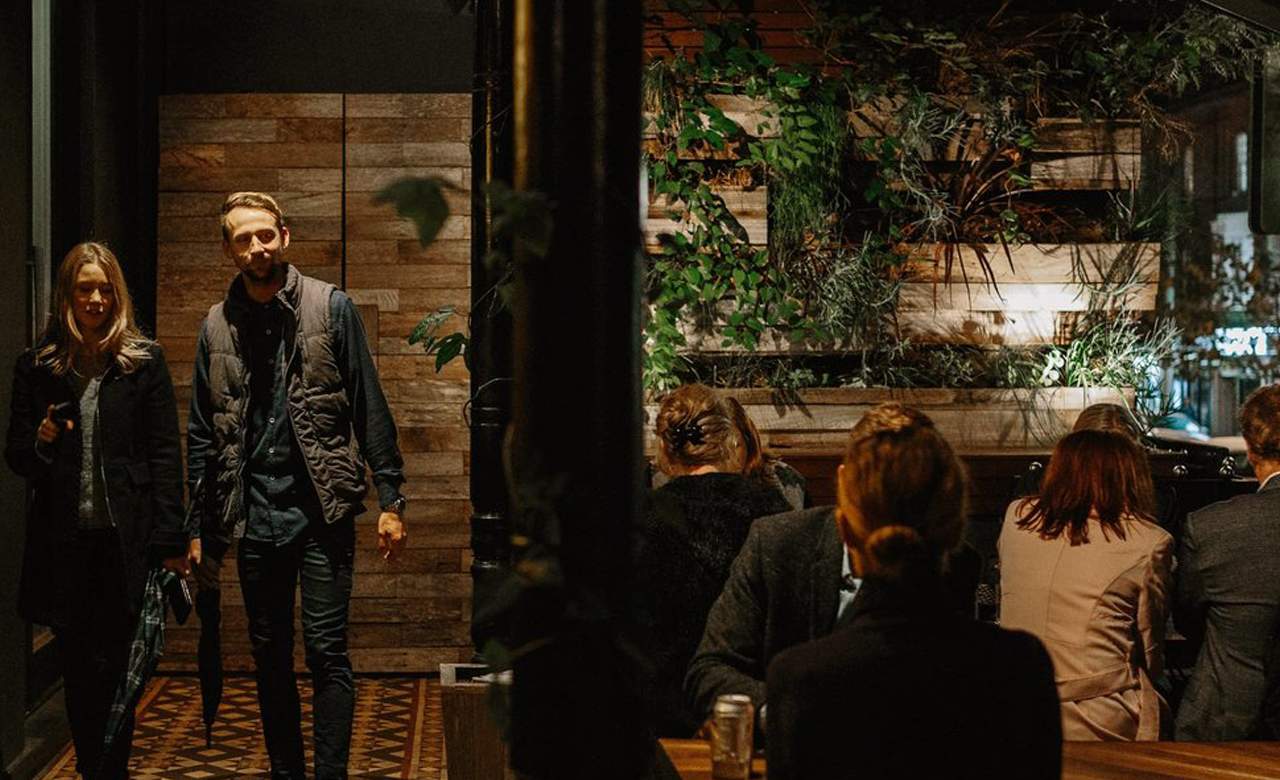 For just two: Dead Ringer
A great date night for me is a bottle of wine and pâté at Dead Ringer. Wonderful service and the in-house wine vintage is so yummy — we've taken a couple of bottles home with us.
Dead Ringer, 413 Bourke St, Surry Hills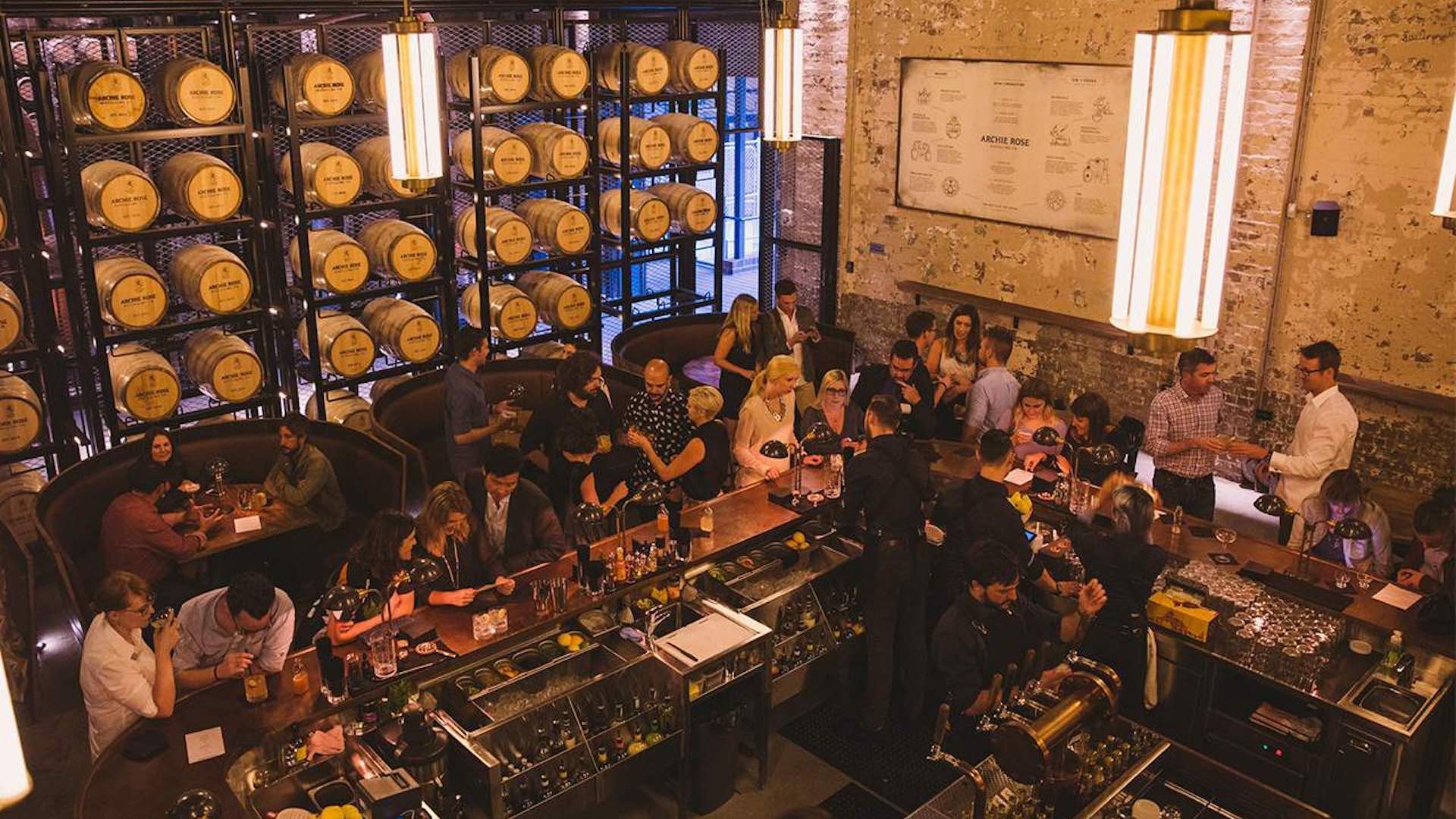 "
Straight up: Bar Planet
For a classic cocktail, it has to be Bar Planet. Whenever I go there, it's always a really big, short night. Phenomenal service with incredible attention to detail on the classics from true industry leaders. Impeccable experience, plus the popcorn is pretty good, too.
Bar Planet, 16 Enmore Rd, Newtown
After work: Shady Pines Saloon
Shady Pines Saloon is tip-top for happy hour. A place to take your mind off work and into a completely different atmosphere. It's the ideal venue for when you want to forget about all your worldly troubles.
Shady Pines Saloon, 4/256 Crown St, Darlinghurst
Hole in the wall: Bitter Phew
The best underrated spot for a drink is my house — no line, great food and cheap Ubers. Just kidding. My hot tip is Bitter Phew — it's got all your interesting and hard-to-find beers. There's constant rotation of flavours and always something new to try.
Bitter Phew, 1/137 Oxford St, Darlinghurst
For celebrating: Dean and Nancy on 22
If I'm celebrating, I'm heading to Dean and Nancy. It's where I celebrated my engagement this year! A bottle of bubbles or anything that your heart desires is served by knowledgeable and dedicated staff.
Dean and Nancy on 22, 2 Hunter St, Sydney
For a view of the ocean: Library Bar
The not-so-new rooftop Library Bar is one of my favourite views in the city — atop the State Library, with a view of the harbour. A relaxed environment with some truly world-class views. It's a real hidden gem with outstanding scenery.
Library Bar, 1 Shakespeare Pl, Sydney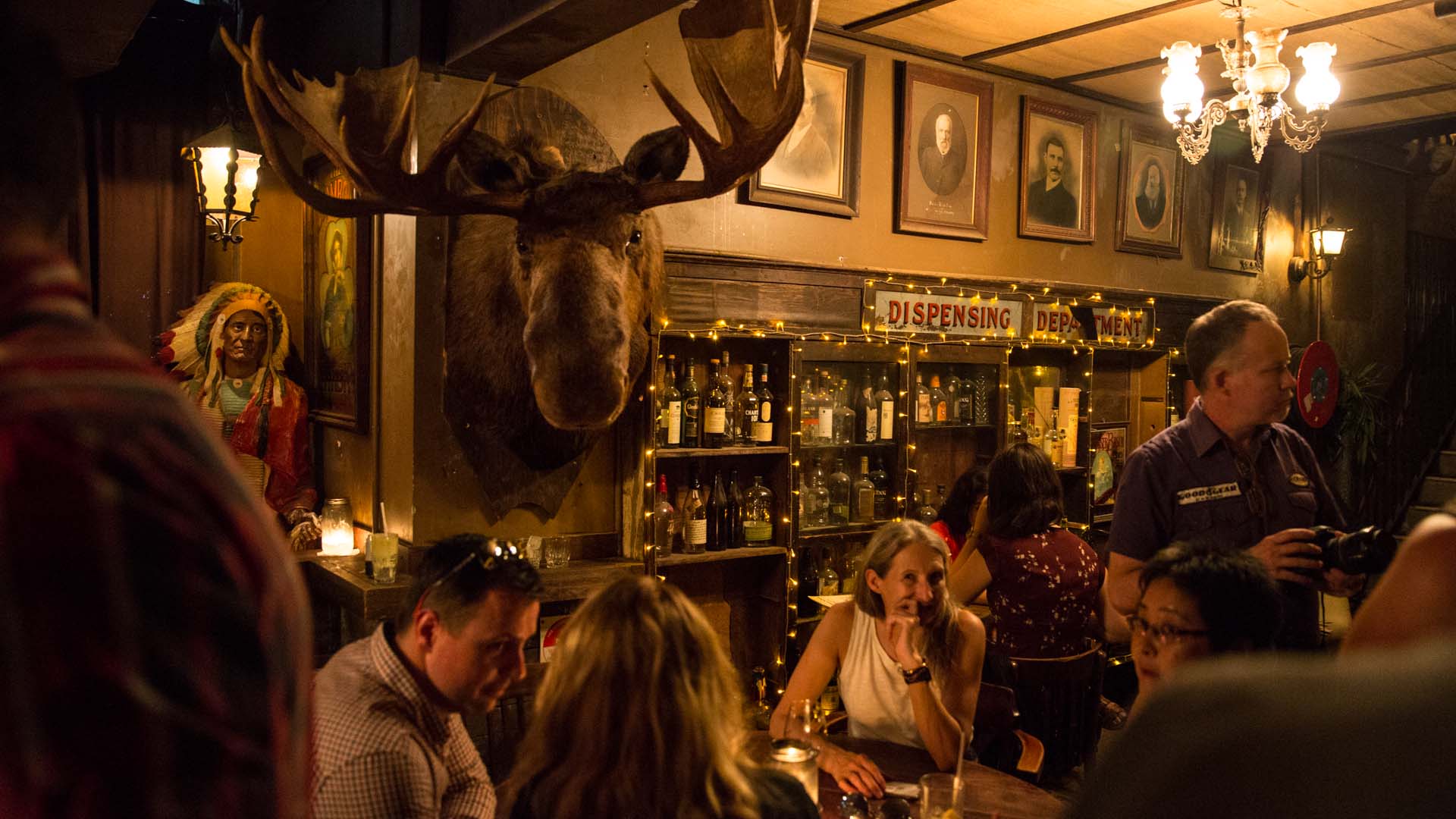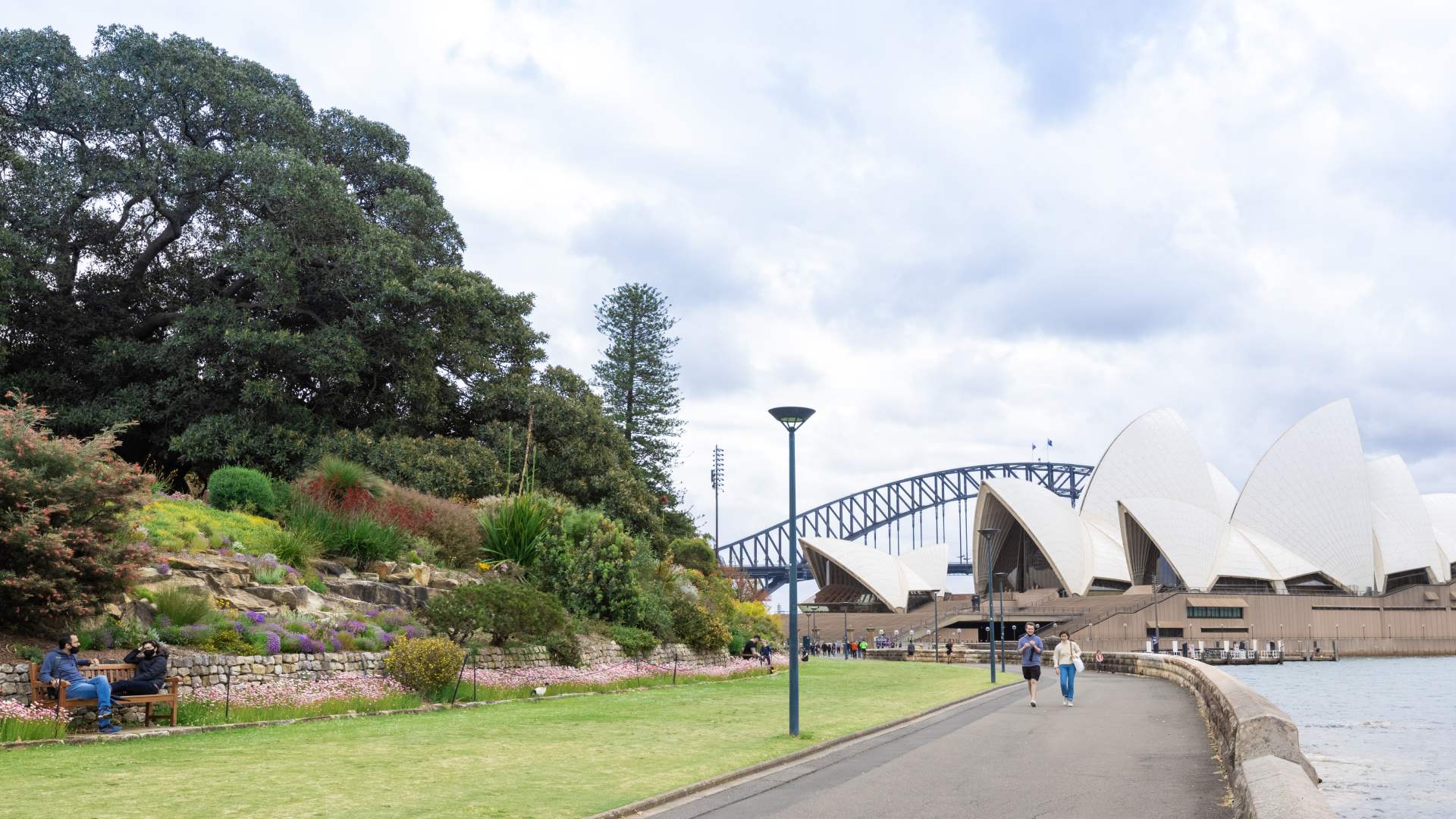 "
If it's a sunny Sydney day: Royal Botanic Garden
Wandering around the Botanic Garden is a stunning sunny way to enjoy nature with views of the city. We will pack a picnic with homemade sangria and set up a picnic rug to enjoy the fresh air and snacks. Every visit needs a trip to the succulents section.
Royal Botanic Garden, Mrs Macquaries Road, Sydney
If you feel like getting creative: Powerhouse Museum
The Powerhouse is one of my favourite places as there is always so much to discover. Recently there was an awesome exhibit that had an old recording of eucalyptus oil distillation from 1920 in rural Australia — fascinating!
Powerhouse Museum, 500 Harris St, Ultimo
If you're looking for a present: Archie Rose
Frank, the cocktail mug from Archie Rose is a great present. He literally flew off the shelves, pardon my pun — he was two years in the making, and we didn't think that would be the response. If you see one, he's definitely my pick of the season. But also the canned cocktails are such a fun gift (and they fit in your pocket — very convenient).
Also, one of the greatest gifts (in my opinion) is a book. I like Elizabeth's Bookshop for interesting, rare and unique treasures.
Elizabeth's Bookshop, 257 King Street, Newtown
If you want to get outside: Blue Mountains
My favourite way to get active is to head out to the Blue Mountains and hit a trail. The sounds and smells of the bush really take me away from city life and give me a much needed reset — I go as far away from reception as possible.
Keen to make like Lisa and explore Sydney's gems? Archie Rose's distillery in Rosebery is an ideal place to start. Head to the website for more information.