Here's What You Can Eat for $26 in Sydney's CBD
Twenty-one hot dogs or one very (very) good sandwich? You decide.
You may think $26 sounds like a kinda random amount to budget, but it's exactly how much you'll need to spend to eat Sydney's hottest new sandwich. It rolled through the door at Continental CBD late last year, and it's been the star of many Instagram posts ever since. And it got us thinking: what else can you eat in the city for $26? Well, it turns out, quite a lot. Cough up a lobster and some coins, and you'll find you can snag yourself 21 hot dogs, or a dozen oysters, or even 78 custard-filled puffs. So, here are eleven ways to get the biggest bang from you 26 bucks in Sydney. Choose wisely.
Twenty-six dollars. That's the price of Sydney's new favourite sandwich, the French Dip at Continental. The Los Angeles-inspired sanga is made from a toasted Brickfields baguette loaded with Ranger Valley roast beef and melty washed rind cheese, served with a bowl of beef jus for dipping. Ok, so it's a little pricey, but we guarantee you won't stay mad at it for long. And you'll probably schedule in a return visit ASAP. 
How much? $26 for one.
SUCKLING PIG SAUSAGE ROLL WITH BLACK GARLIC, BENNELONG 
Not all sausage rolls are created equal. On one end of the scale, you've got your classic Mrs Mac's plastic-wrapped variety, a perfectly acceptable snack when there are no other options available. On the other end, you've got Peter Gilmore's posh pastry pocket. Available on Bennelong's Cured and Cultured menu, the suckling pig sausage roll is made from braised suckling pig wrapped in a blanket of buttery puff pastry. It's then pre-sliced and served with smoky kisses of black garlic sauce. Don't expect to be satisfied with the servo kind ever again.
How much? $24 for one.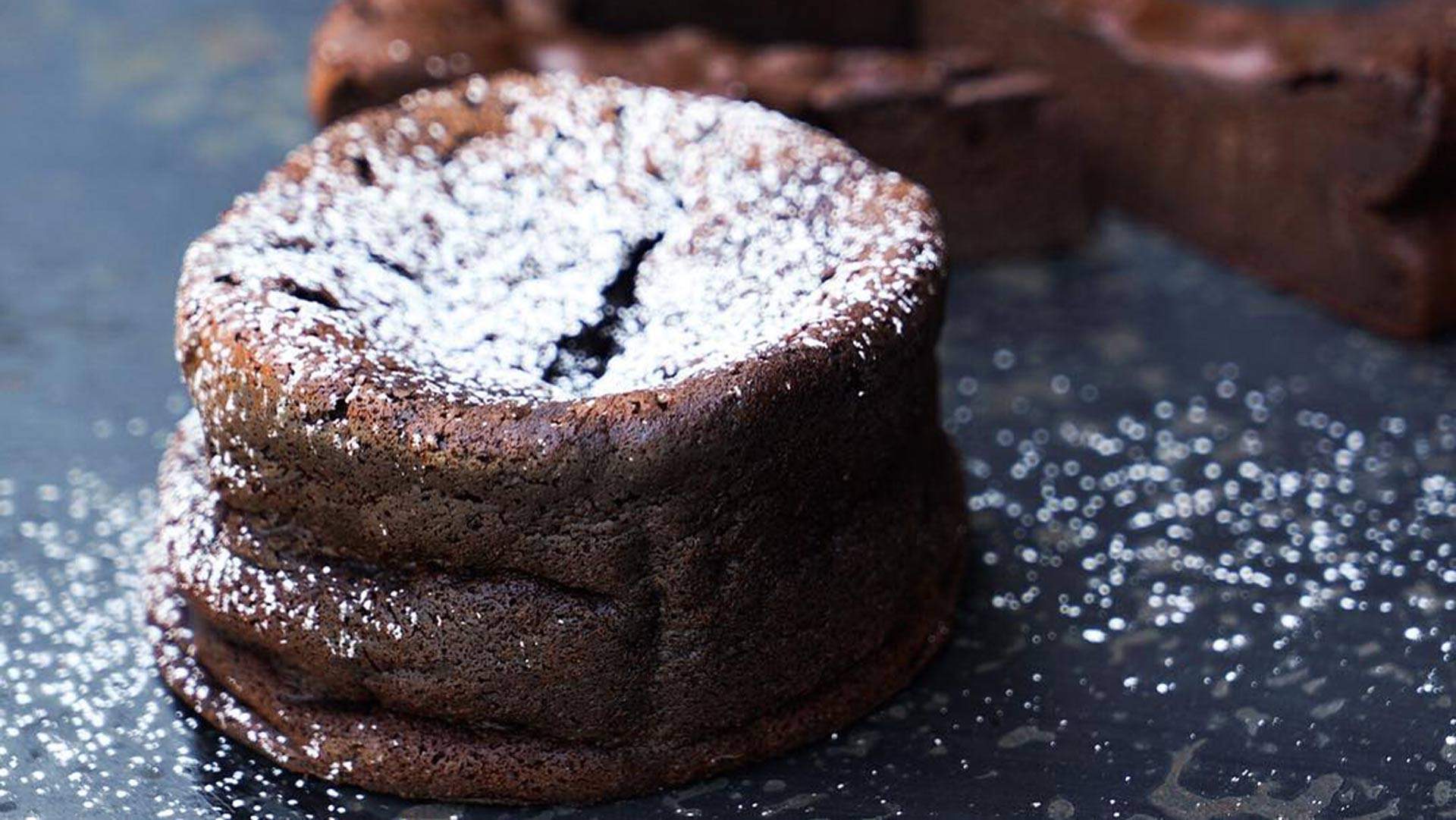 While other flourless cakes have seen their popularity rise and fall, Bourke Street Bakery's flourless Belgian chocolate cake remains the city's go-to gateaux for birthdays and break-ups. Whatever your relationship with gluten, it's hard to resist a slice of this irresistibly fudgy chocolate cake, made from both dark chocolate and cocoa, with a soft acid kick thanks to the natural yoghurt. While a slice may be enough for some, $25 will buy you your very own cake. Order online and you can even compose yourself a thoughtful chocolate plaque.
How much? $25 for one small cake.
This year marks 30 years since live seafood restaurant Golden Century first prised open its doors. After all this time, the speciality remains the pipis in XO, an intensely flavoured dish of live pipis wok fried in a pungent XO sauce, served over crunchy vermicelli noodle cakes which soak up the sauce. Whether you come at 2pm or 2am, you'll always leave happy as a clam. While the market price can fluctuate, $26 will typically buy you just over 300 grams.
How much? $26 for around 300 grams of pipis.

The snaking lines down Castlereagh Street in the city are not there for a closing down sale. In fact, Calvin Klein, Hugo Boss and Marcs have nothing on Mary's. A budget of $26 will buy you a pretty enviable feed, including two Mary's burger ($13 each), made from a smashed patty of O'Connor grass-fed beef or a fried chicken burger (we won't argue with you) with extra bacon and a serving of fries. If the sun's out, take your special package over to Hyde Park, for an impromptu picnic alongside the ibises.
How much? $26 for two $13 Mary's burgers.
FOUR SLICES OF PIZZA, FRANKIE'S
This 90s-themed dive bar and pizza parlour by Shady Pines brothers Anton and Stefan Forte, serves up a pretty mean slice. Just don't expect a traditional experience. In fact, it appears they've taken the Neapolitan rulebook, spun it around their finger, and tossed it out the window. The super tasty, Americanised range come with toppings like ham and pineapple, prawn and pesto, and a volcanically hot, chorizo, 'nduja and jalapeño creation called the Titty Twister (don't get any ideas now). Whole pizzas range from $19–25, or if you want some variety, four different slices for $6 each.
How much? $24 for four $6 slices.

You're now able to get your sticky fingers on Shortstop's famous small batch doughnuts, which have their own glass-walled emporium in Barangaroo. The springy rings are made from premium ingredients, such as Pepe Saya butter, Laucke flour and Hailala vanilla, and come in three different varieties, if it wasn't already hard enough to choose. There are the dense and crumbly cake doughnuts ($5), the fluffy-yeast raised variety ($4–5), and the twisted French crueller ($4.5). Flavours range from a simple dusting of cinnamon and cardamom sugar to the more elaborate earl grey and rose or pandan-glazed with coconut cream centre.
How much? $25 for five $5 doughnuts.

Put your love of oysters to the test on Wednesday nights at The Morrison, when each briny bivalve takes a dive in price from $4.50 to $1.50. With a sexy fit-out by Alexander and Co, the blackened steel and walnut leather bistro makes the perfect setting for slurping, whether that's with a date or on your own. $26 will easily buy you a dozen oysters, which come with fresh lemon or chardonnay vinegar, it's just enough to leave you satisfied, but not so many that you start feeling seasick. With your leftover coinage, treat yourself to the happy hour drinks at the bar, with beers and wine priced at just $6.
How much? $18 for 12 $1.5 oysters (on Wednesdays from 6–7pm) and $6 for a beer or wine.

Din Tai Fung is filling, folding and steaming soup dumpling, otherwise known as xiao long bao, far and wide across Sydney. Each bundle of dumpling joy is made with scientific precision, from careful weighing to meticulous folding, with each little sack bearing no less than a total of 18 pleats. The dumplings are famous for their thin, silky skins, which are filled with a sweet gelatinous pork juice that bursts in the mouth. Since first launching at World Square in 2008, the Hong Kong chain has grown to nine outlets across the city, which means you're never too far away from their bamboo baskets.
How much? $24 for 16 xiao long bao ($6 for four).

TWENTY-ONE HOT DOGS AND A TINNIE, SODA FACTORY
If you thought the hotdogs at IKEA were good value, the dollar dogs at Soda Factory will see you get a lot more for your dough.  There are five gourmet varieties to choose from, from a Carolina pulled pork stuffed with slaw and citrus mayo to an oozy Nacho cheese with maple bacon and jalapeños. How exactly they make a profit on these is not exactly clear. To unlock the special price you'll need to come on a Tuesday night and order a drink, too, with Millers tinnies priced at just $5.
How much? $26 for 21 $1 hot dogs and a $5 Millers tinnie (every Tuesday night).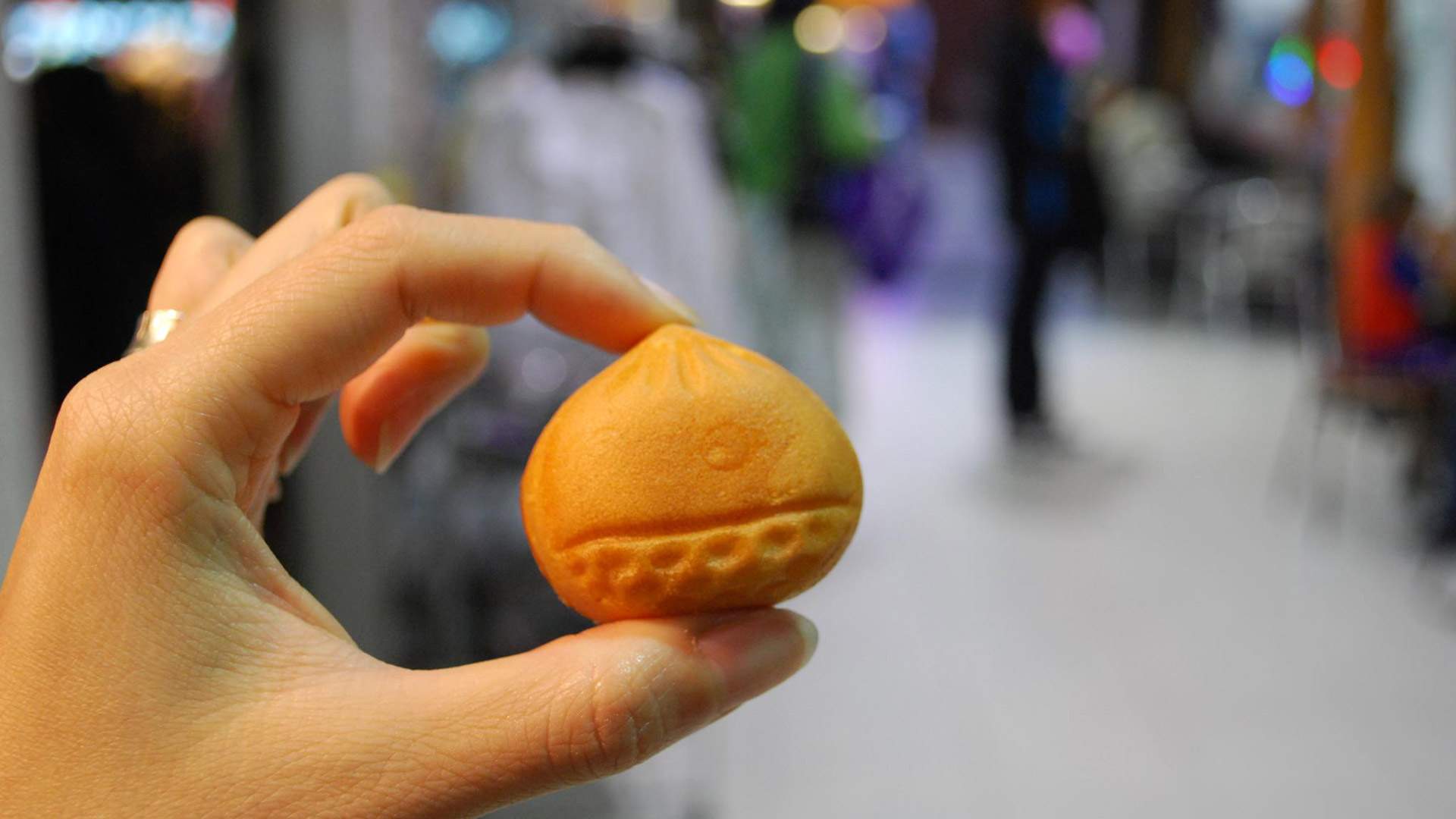 SEVENTY-EIGHT EMPEROR'S PUFFS, EMPEROR'S GARDEN
Okay, we're not suggesting you go and eat 78 of these golden balls of deliciousness — but, just that, you could if you had $26 to spare. And, maybe, you could buy them all and share them round with friends, fam and other Chinatown revellers. To find them, head to the corner of Hay and Dixon streets, and join the queue waiting for a taste of the venue's famous Puffs. These hot little custard balls are sold straight from the oven and are well worth the wait. A single dollar buys you three of these babies (or you can nab them for 35 cents each).
How much? $26 for 78 Emperor's Puffs (three for $1).
Concrete Playground Trips
Book unique getaways and adventures dreamed up by our editors