FOOD & DRINK
Black Star Pastry Has Closed Its OG Newtown Shop and Reopened In a Heritage Building on King Street
The cult-favourite bakery has outgrown its original location after 13 years.
In the last 13 years, Black Star Pastry has expanded into five stores across two cities, created storybook dessert creations and had its Strawberry Watermelon Cake crowned the 'world's most Instagrammed cake'. Through all this, the bakery has stuck by its original Newtown store.
That is, until this week. The beloved Sydney dessert specialist has finally outgrown its quaint Australia Street digs, with the original Black Star Pastry serving up its last slice of cake after more than a decade. While the cult-favourite dessert maker is no longer tucked away behind Beach Burrito, it hasn't abandoned its Newtown roots, opening a brand new store just down the road.
The new store has opened in the heritage building at 325 King Street, just 100 metres from the old spot. This new-look Black Star Pastry has high ceilings, marble bench tops and an installation of rolling pins hanging above the counter. The spacious new front room is awash in sunlight from the arched storefront windows.
Outside the fresh look, not much has changed at the new Black Star location. You can still find all your favourite cakes, alongside breakfast favourites and tasty snacks such as quiches, pies, croissants, egg and bacon rolls and coffee.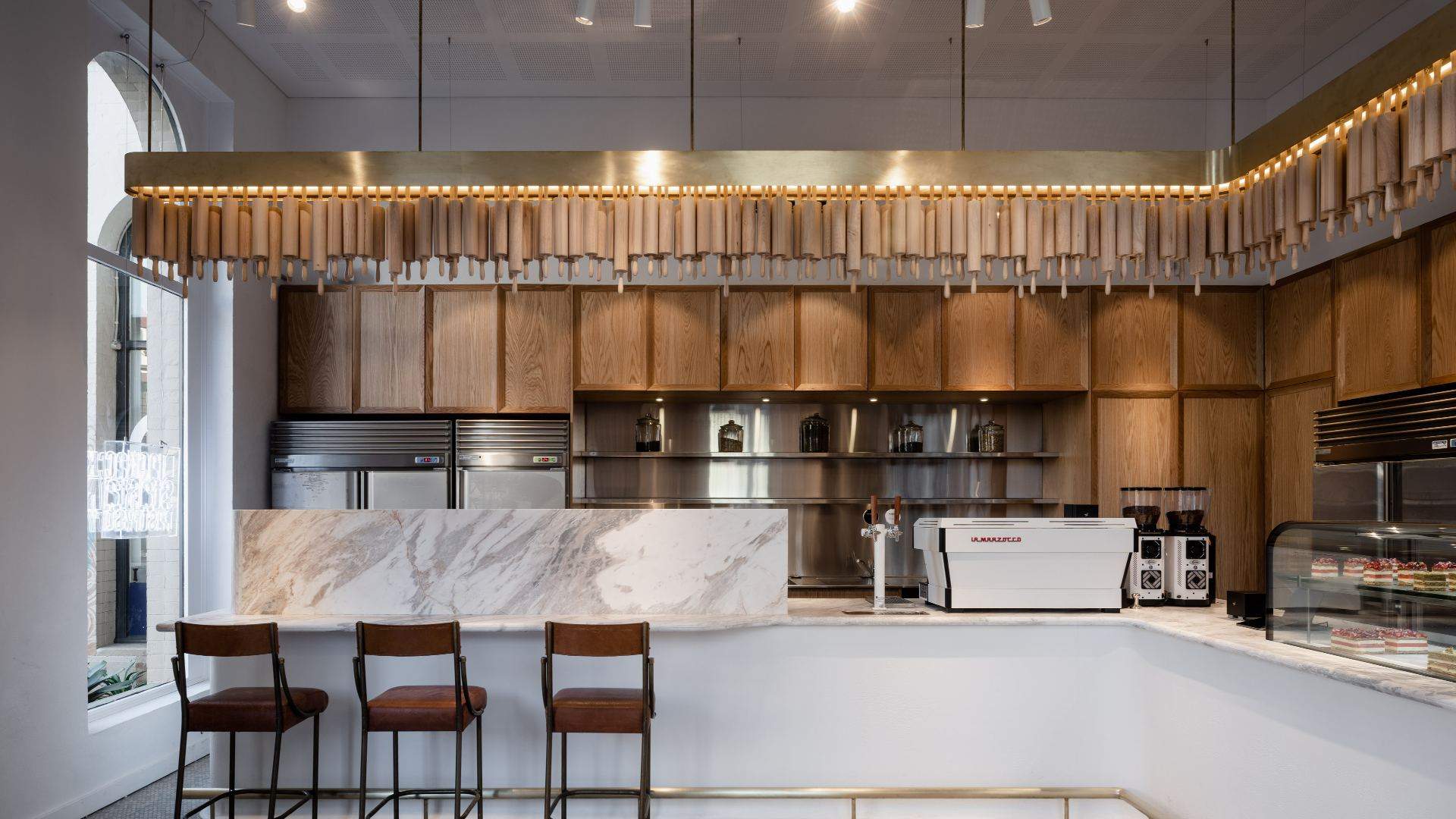 Staying true to the brand's Newtown roots was important when moving on from the original store, according to Black Star's General Manager Josef Murray. "Newtown is incredibly special to us, as it's where Black Star Pastry's journey began all those years ago," Murray said in a statement. "Long before the strawberry watermelon cake and its legion of fans, it was Newtown's locals who first embraced this budding bakery."
Find Black Star Pastry at 325 King Street, Newtown from 7.30am–5.30pm Monday–Sunday.
Published on February 19, 2021 by Ben Hansen