FOOD & DRINK
The Nine Best Canned Cocktails, Coffees and Alcohol-Free Drinks to Take to Your Next Picnic
Say yes to the can with 80s-inspired wine spritzers, tommy's margaritas and oat milk mochas.
There's something so satisfying about pssssst sound made when cracking a tab on a canned beverage. That coupled with the fact canned drinks have in-built portion control, guaranteed freshness (with a delightful little spritz to them) and can be recycled, more winemakers, distillers and brewers are saying "yes, we can" to the can.
Plus, they're perfect for a multitude of drinking scenarios — from a fruity pinot gris while sitting on your balcony at home watching the sunset to a super refreshing G&T at your mate's barbecue. So, we've scoured bottle shops and online retailers across the country for the best canned beverages in each category: boozy, caffeinated and alcohol-free. No glassware or garnishes needed — just crack open a can, throw on your best playlist and you've got yourself an instant party.

WINE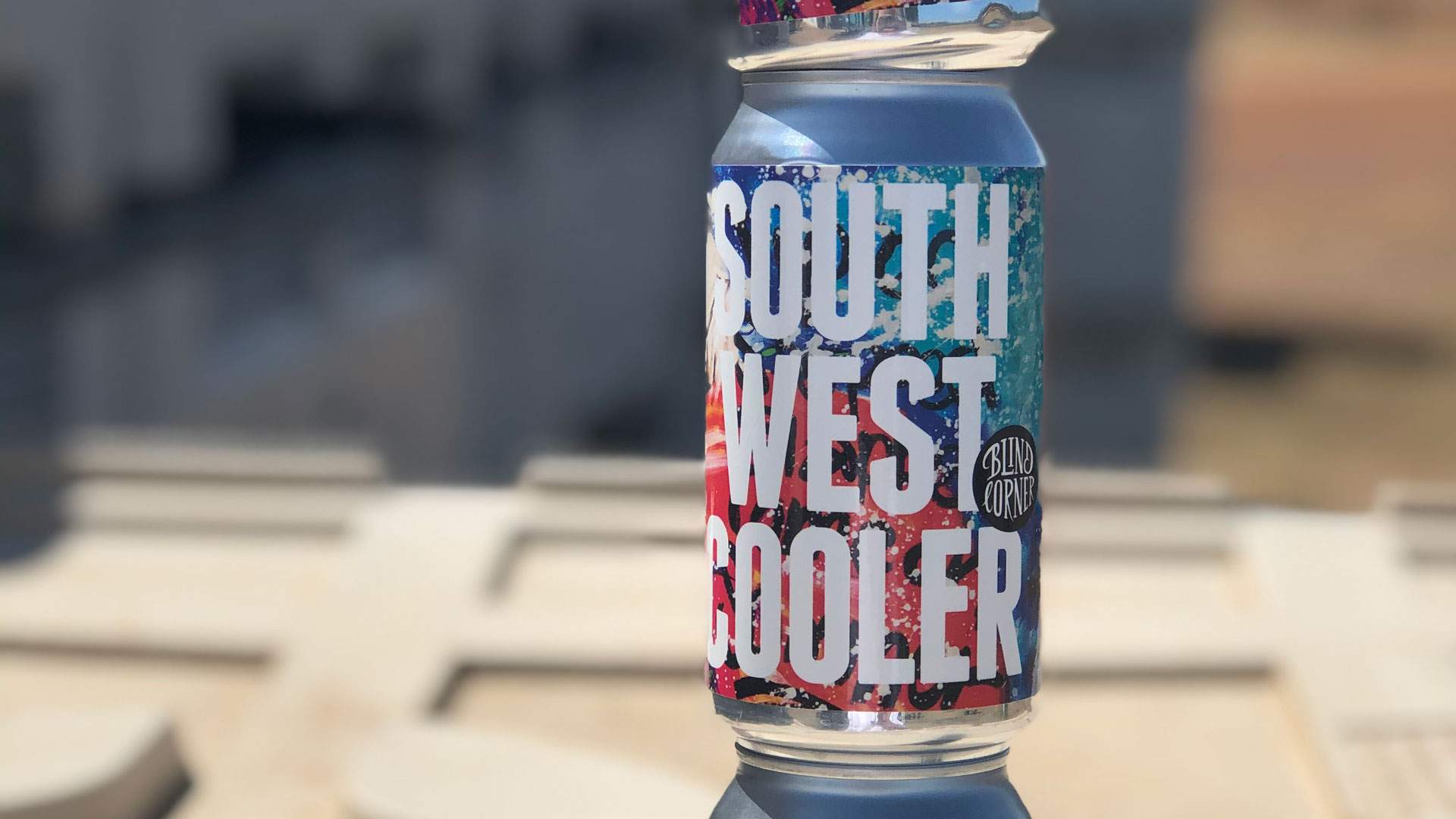 Straddling the line between wine and a cocktail, this newest creation comes from organic and biodynamic winemakers Blind Corner. The team's homage to the 80s is a wine spritzer (or cooler) made from their estate-grown shiraz grapes. A juicy, bright, red fruited nouveau-style wine, it's a must-have for any barbecue. Just add grilled meats (or grilled eggplant for the vegos).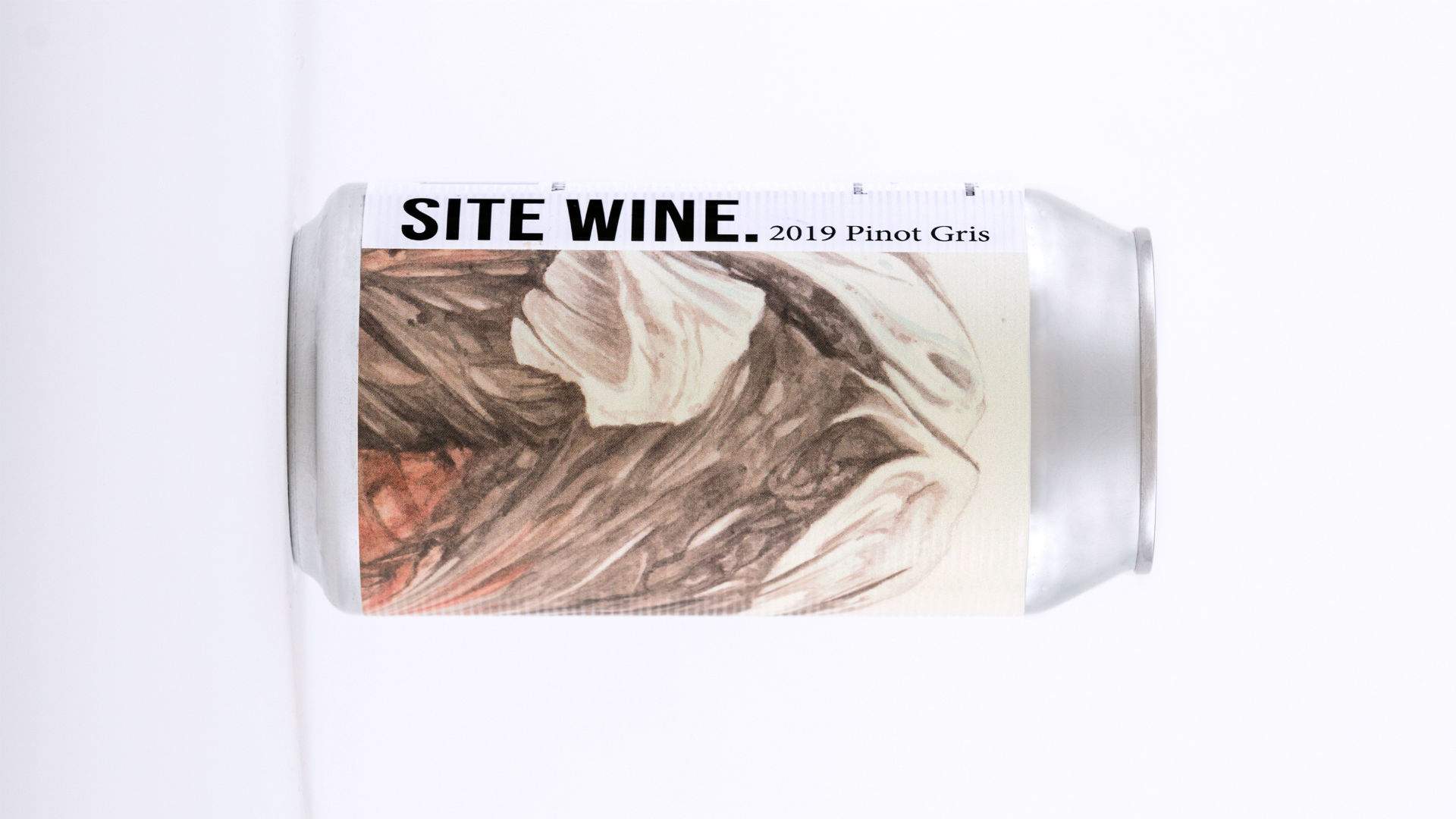 Site Wine's single-site Victorian pinot gris has been handpicked and naturally fermented to create a refreshing and vibrant wine with hints of tropical fruits. There's the unavoidable spritz — that you find in all canned wine — but it dissipates after a few sips. With 3.8 standard drinks per can, this little delightful little number is packed full of flavour, so drink slowly.
Many people's favourite "secret shame" drink from arguably Australia's best moscato producer, Innocent Bystander's moscato NV is now available in easy-to-slurp can form. Smells like fairy floss, rose petals and mandarin peel, and is filled with flavours of vibrant strawberry, red apples and a hint of jasmine flowers, with a well-integrated sweetness that jumps out of the can and into your mouth. In our opinion, it goes with any brunch scenario you want to throw at it — pavlovas; pancakes with lemon sugar; blue cheese, pear and candied walnut salads.

COCKTAILS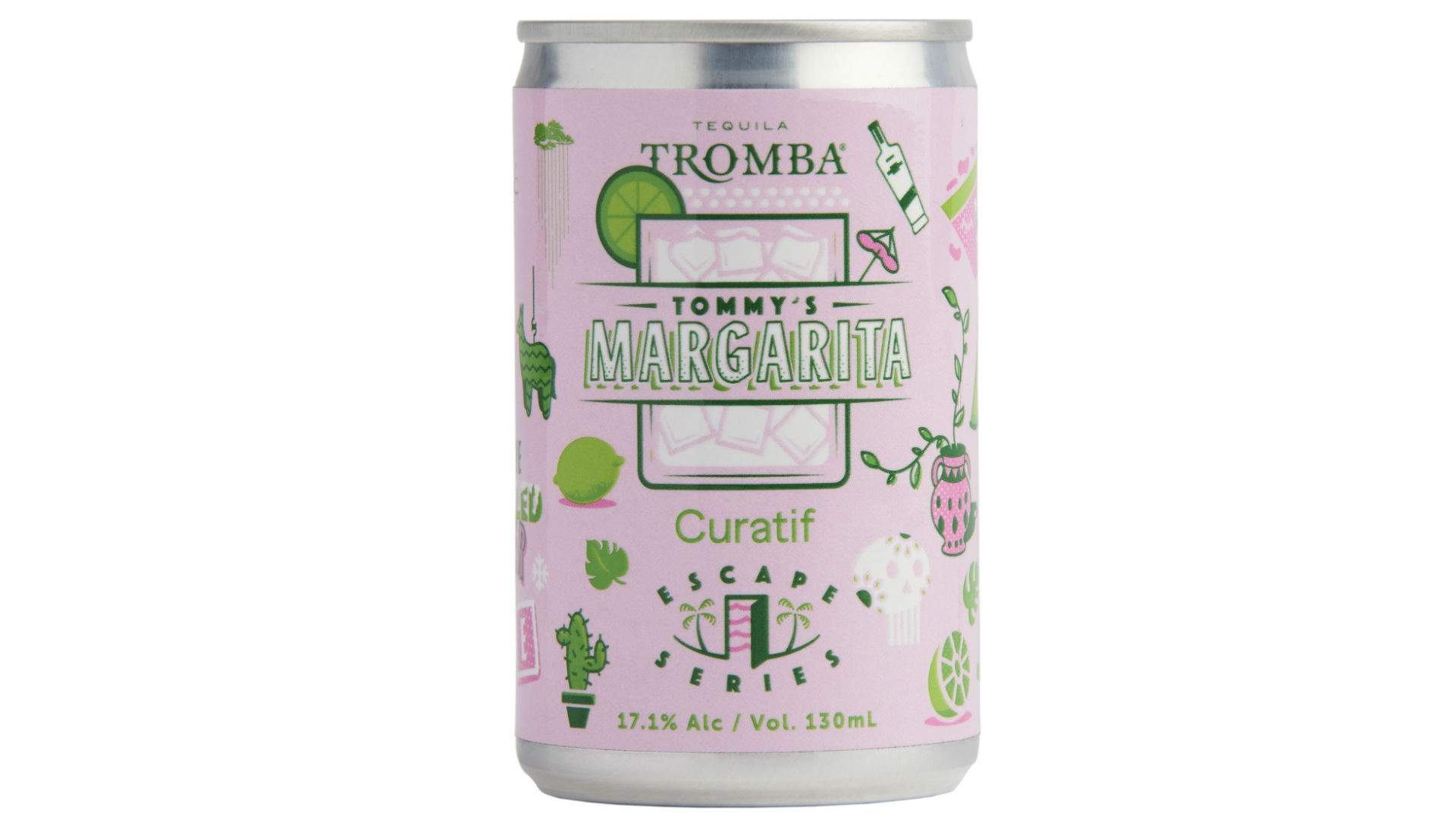 From the creative minds that brought you the negroni in a can (a collab with Four Pillars) and the espresso martini in a can (a collab with Archie Rose), Curatif's newest drink is a tommy's margarita made in collaboration with Tromba tequila. Curatif prides itself on making the world's best cocktails by sourcing only the finest ingredients from around the globe, and the tommy's is no different. It's made with Tromba's blanco tequila, fresh lime juice, agave syrup and salt. Simply pour over ice, and you've got instant summertime in a glass — all year round. At this stage, the Curatif Escape Series is only available at limited locations (Jackalope Hotel, Victoria; Pink Hotel, Coolangatta; Sails Motel, Brunswick Heads; and Pablo & Rustys, Sydney). However, the tommy's margarita (and a very delicious looking bloody mary in conjunction with Archie Rose) will be launched more widely come June 2020.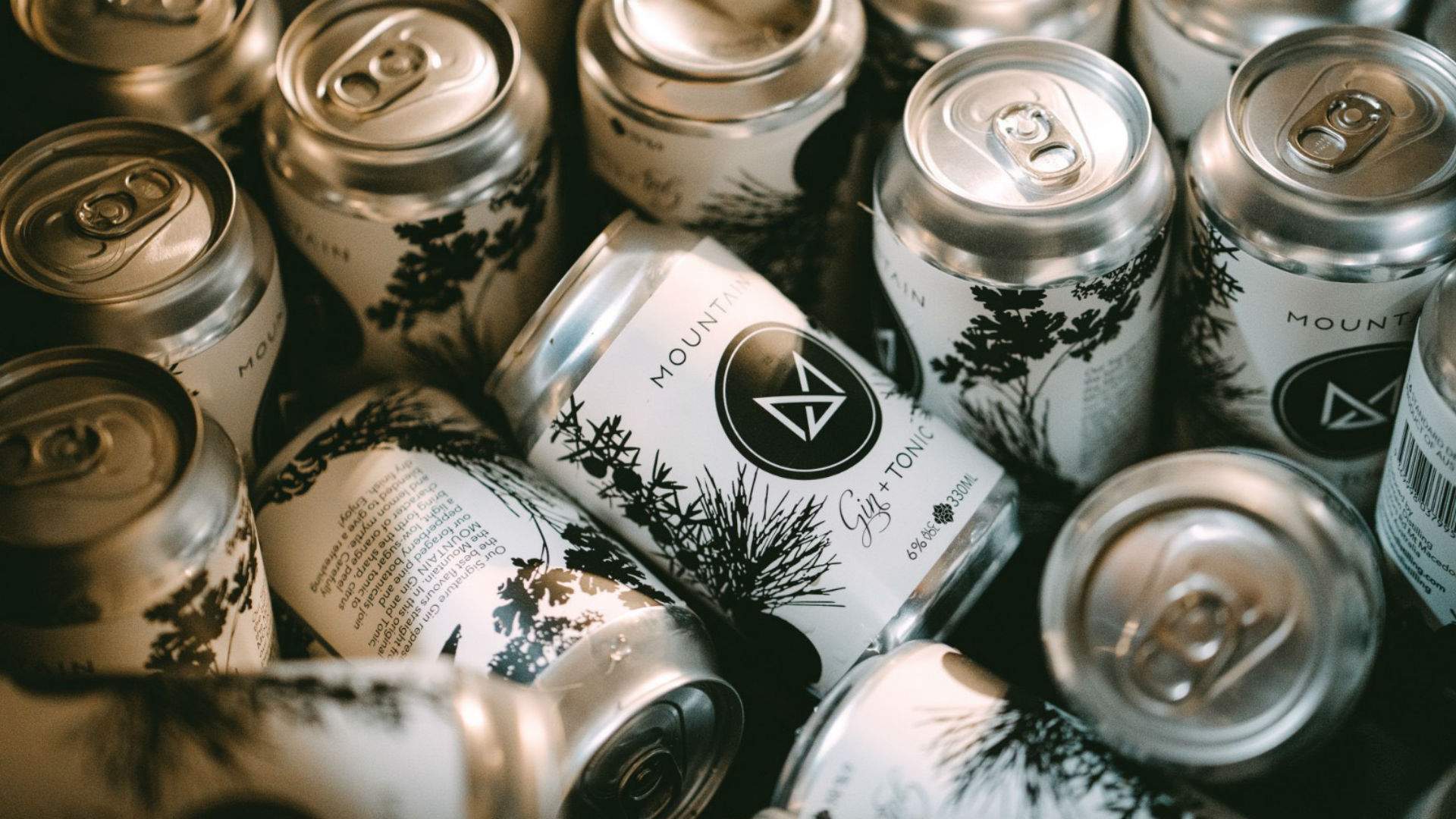 You can't throw a lime without hitting a new Australian gin distiller. However, not many have decided to pre-package the much-loved G&T in a can ready for your next barbecue. This is where the team at Mountain Gin (hailing from Victoria's Macedon Ranges) comes in with one of the most delicious and well-balanced canned G&Ts available. Each can includes 45 millilitres of its 100-percent batch-distilled gin, carefully blended with its recipe for low-sugar tonic, to bring forth the sharp citrus character of orange peel and lemon myrtle. The gin is inspired by locally foraged botanicals, and made using new growth pine needles and native pepperberry found throughout the area. The flavours in the gin are so crisp and clean — it's like taking a deep breath of fresh mountain air.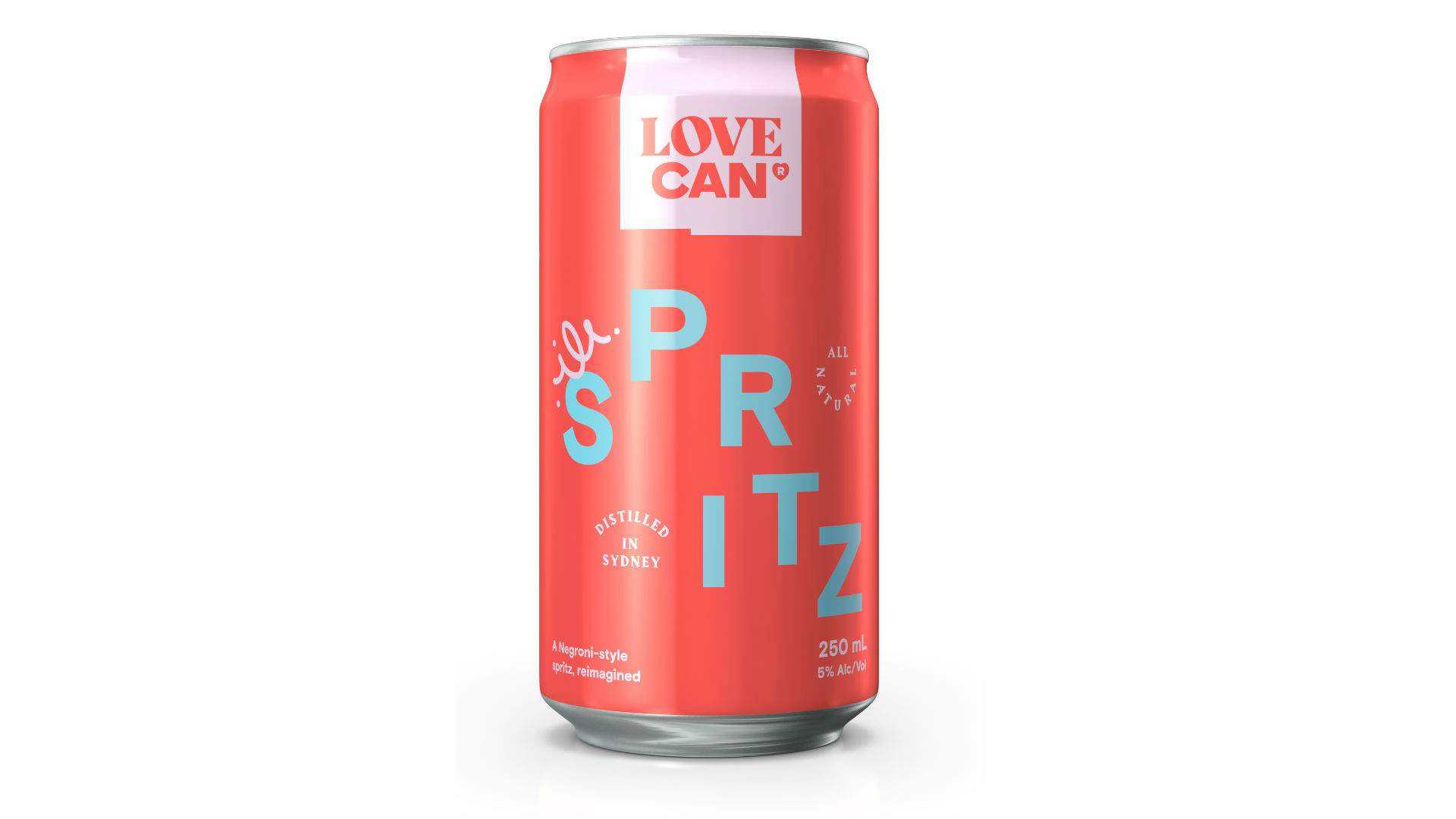 The complexity of a negroni meets the refreshing lightness if a spritz. Made with Mildura lemon juice, Poor Toms strawberry gin, Poor Toms Imbroglio orange amaro, the Sydney-distilled Love Can is also fairly low-calorie (if that's something you care about) at only 120 per can. If not, it's just another excuse to skip the gym and workout your drinking arm instead. The Love Cans — which also come in vodka yuzu and G&T varieties — are a collaboration between Marrickville's Poor Toms distillery and soda maker Strange Love.

ALCOHOL-FREE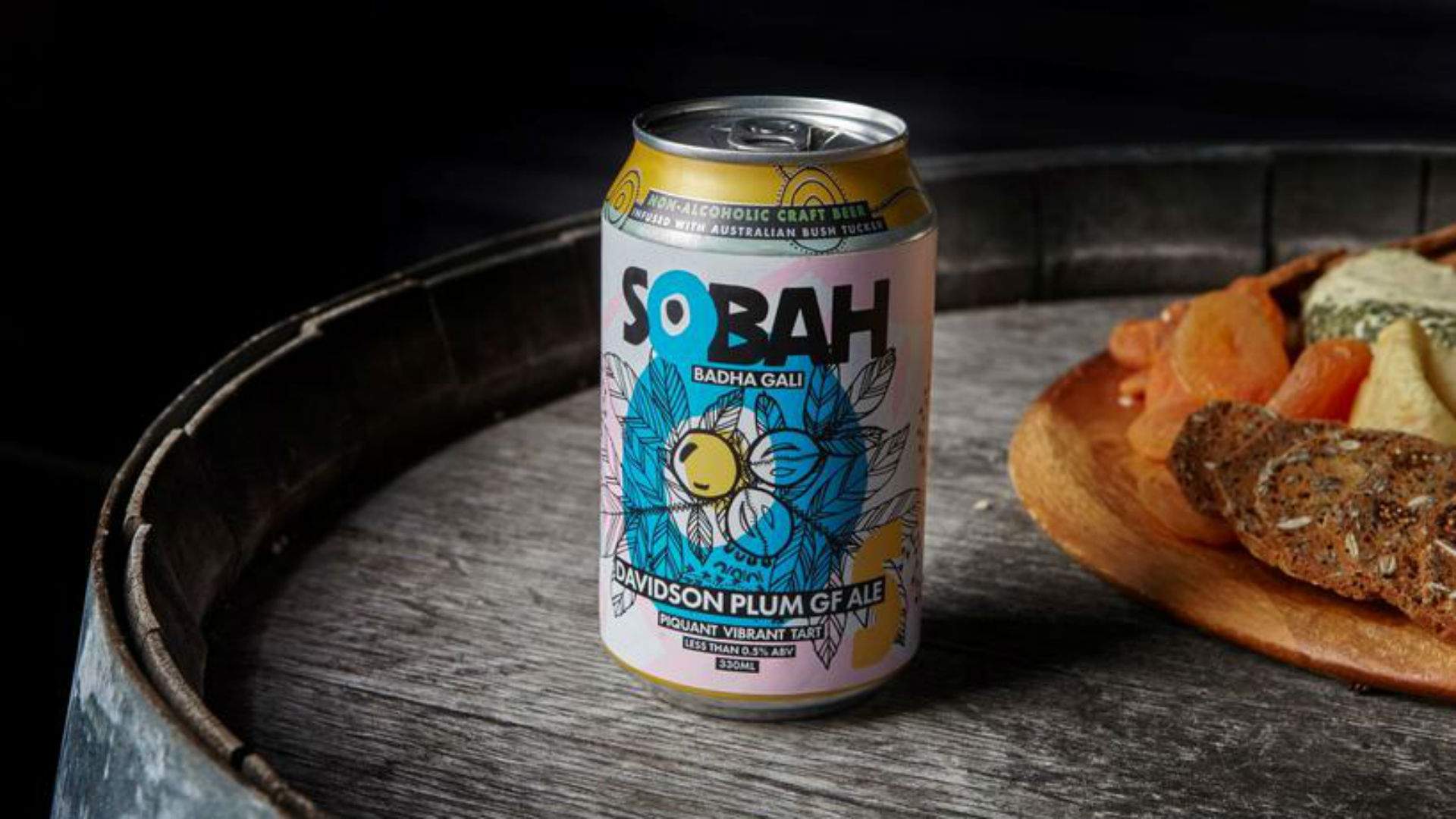 Indigenous Australian-owned Sobah is Australia's first non-alcoholic craft beer company. It's run by husband-wife team Clinton and Lozen Schultz, who are creating brews that are equal parts flavoursome and sustainably made. The duo's newest flavour is a light and aromatic gluten-free brew, that's sold out on the website, but our friends at Newtown bottle shop P&V currently have some on their shelves (plus the other styles in the Sobah range). It has an earthy aroma with musk and a touch of sweetness, the taste of davidson plum is tart ( similar to a cranberry) with some sourness and a slight bitterness. If you can't get your hands on this one, there are plenty of other flavours — including lemon aspen pilsner and pepperberry IPA — to try.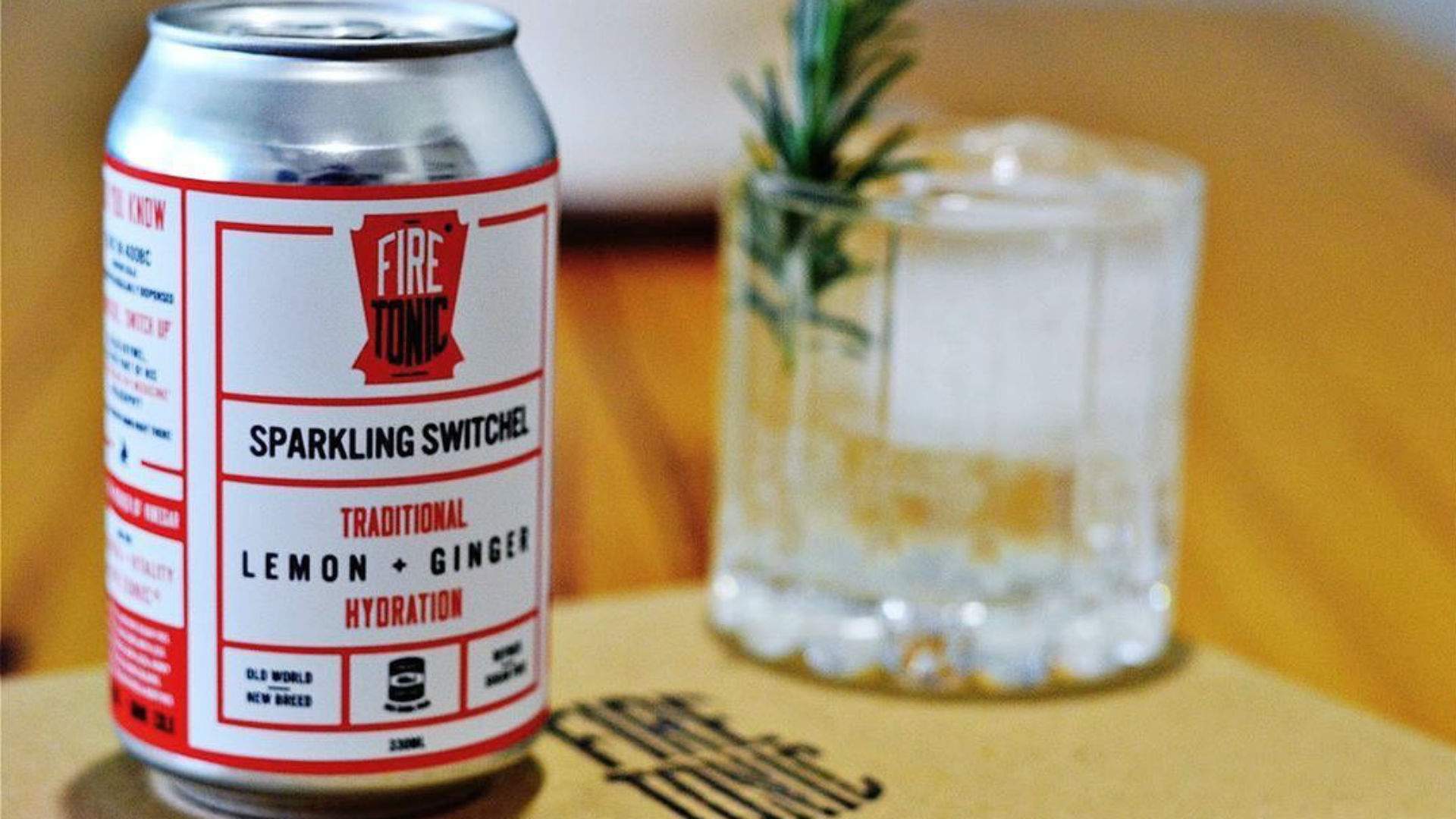 Based on an 18th-century rural American recipe, switchel is thought to be the 'original sports drink'. So, move over Gatorade — the ultimate hangover cure is here thanks to Victorian-based company Hilbilby. Bursting with good things, this can is refined sugar-free and only contains all-natural ingredients, such as apple cider vinegar, lemon juice, ginger, raw honey and pink mineral salt. With so many non-alcoholic drinks and sodas on the market filled with excess sugar, this is the perfect drink for those wanting something a little more savoury.

COFFEE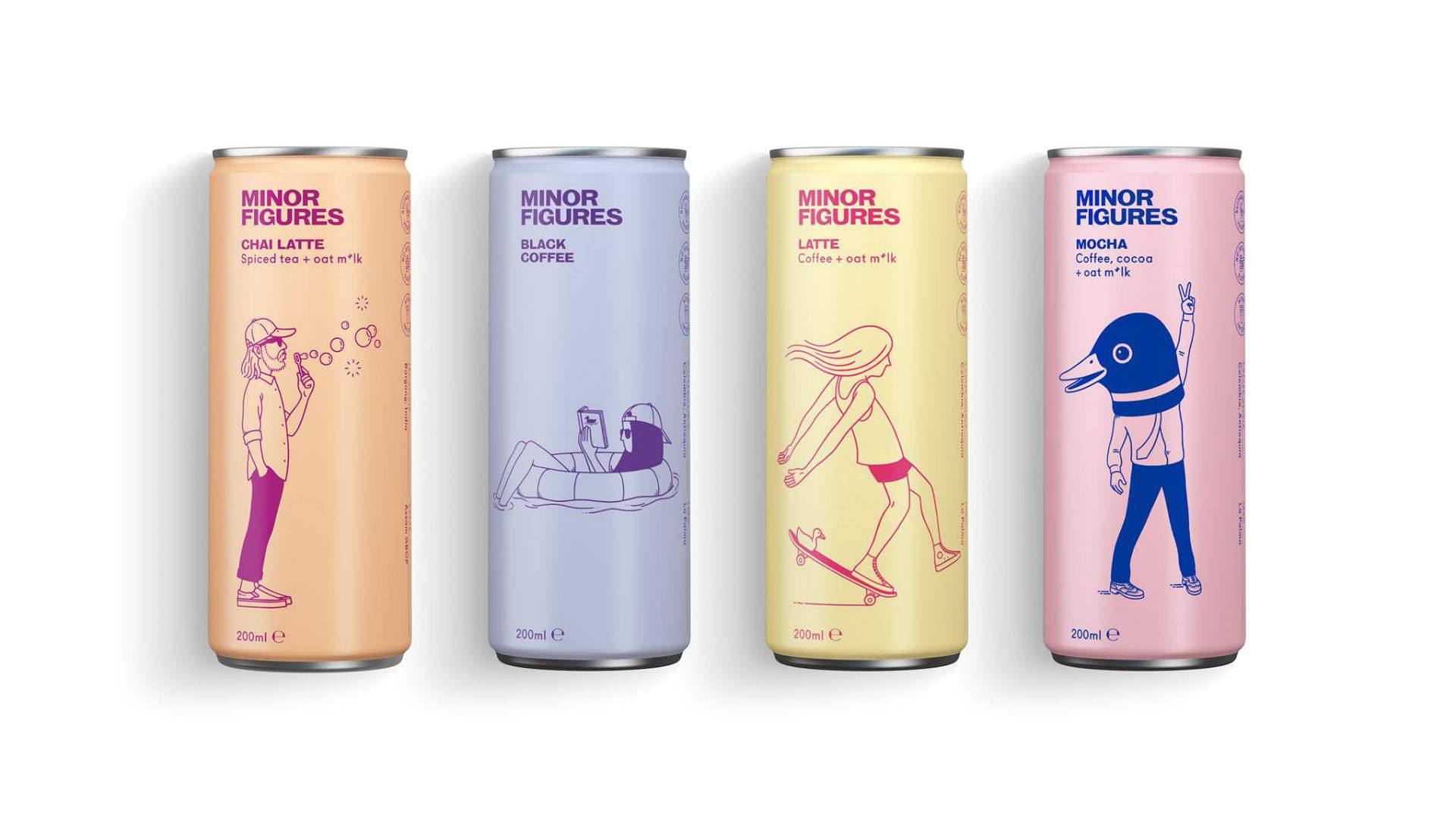 Brewed with a focus on sustainability and no dairy or added sugar, Minor Figures is our latest coffee obsession. What makes its brews so special is the process of nitrogen-infused cold brewing, which assists in producing a silkier, frothier consistency and a softer, but more flavoursome brew that's guaranteed to shake out the brain fog in the morning and wake up the senses. The cold brew comes in three caffeinated flavours: black, oat milk latte and oat milk mocha.
Published on March 11, 2020 by Samantha Payne