FOOD & DRINK
Deep-Blue Ink Gin Might Be the Best Looking Spirit Yet
This Australian spirit changes colour as you mix it.
Deep-Blue Ink Gin Might Be the Best Looking Spirit Yet
This Australian spirit changes colour as you mix it.
---
Bring a little colour to your summer G&Ts, thanks to a new Australian made small batch gin. Produced by the family-owned Husk Distillers in Northern NSW, Ink Gin is made with organic botanicals and infused with the petals of the butterfly pea flower. The result is a spirit with touches of lemon myrtle, pepper and orange that stands out a mile away thanks to its royal blue hue. That's right, blue gin.
The coloured spirit came about after three years of experimenting by Husk owner Paul Messenger. Botanicals used in its creation include citrus peel, juniper berries, elderflower and cinnamon, while its unique appearance comes from the butterfly pea, which is traditionally used in South East Asian cooking. The flower's pH sensitivity also means that the gin changes colour when mixed with tonic water, going from deep blue to pale pink. Not a bad trick to have up your sleeve the next time you invite somebody over for drinks.
Speaking to The Gold Coast Bulletin, Paul's daughter Harriet said that the demand for the gin has been enormous. "We sold out of our first batch in three days," she said. "We have been keeping up the distilling to make sure we could meet demand but we really did not expect people to embrace it so quickly."
So how can you get your hands on one? 700mL bottles of Ink Gin can be purchased online for $80 plus a $10 shipping fee Australia-wide. It is also available in select bars around Queensland, NSW, Victoria and WA. Just make sure you store it somewhere dark, so that it retains its natural colour.
Lastly and importantly, it won't stain your teeth.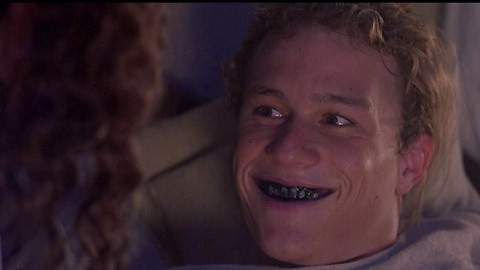 Via Australian Bartender and The Gold Coast Bulletin.
Published on October 30, 2015 by Tom Clift