FOOD & DRINK
The Icebergs Terrace Has Transformed Into a Lush Pop-Up Bar Overlooking Bondi Beach for Another Summer
For the second summer in a row, you can head outside to sip cocktails and eat snacks from the Icebergs Dining Room and Bar's kitchen.
The dining room at Icebergs undeniably has one of the best views in Sydney. But the blissful Bondi views usually come at a pretty steep cost, considering that, for the best seats in the house, you have to fork out for a lavish feed in the two-hatted fine dining restaurant. But this summer, you can soak up that scenery without burning through too much of the budget (and with better views than at the bar) at a returning pop-up on the Icebergs Terrace.
The bar — which is a collaboration with Ketel One Botanical — first took over the space last summer. Now that the season is officially upon us for another year, it's back. Once again, the Bondi venue's outdoor area has been transformed into a lush, flower-filled oasis that serves cocktails and snacks from the Icebergs bar.
Like last year, the terrace is also sporting a verdant fitout designed by local landscape architects and horticulturalists Secret Gardens. They've decked out the place with stacks of native Australian flora — in case you need something to look at other than those primo views of Bondi Beach.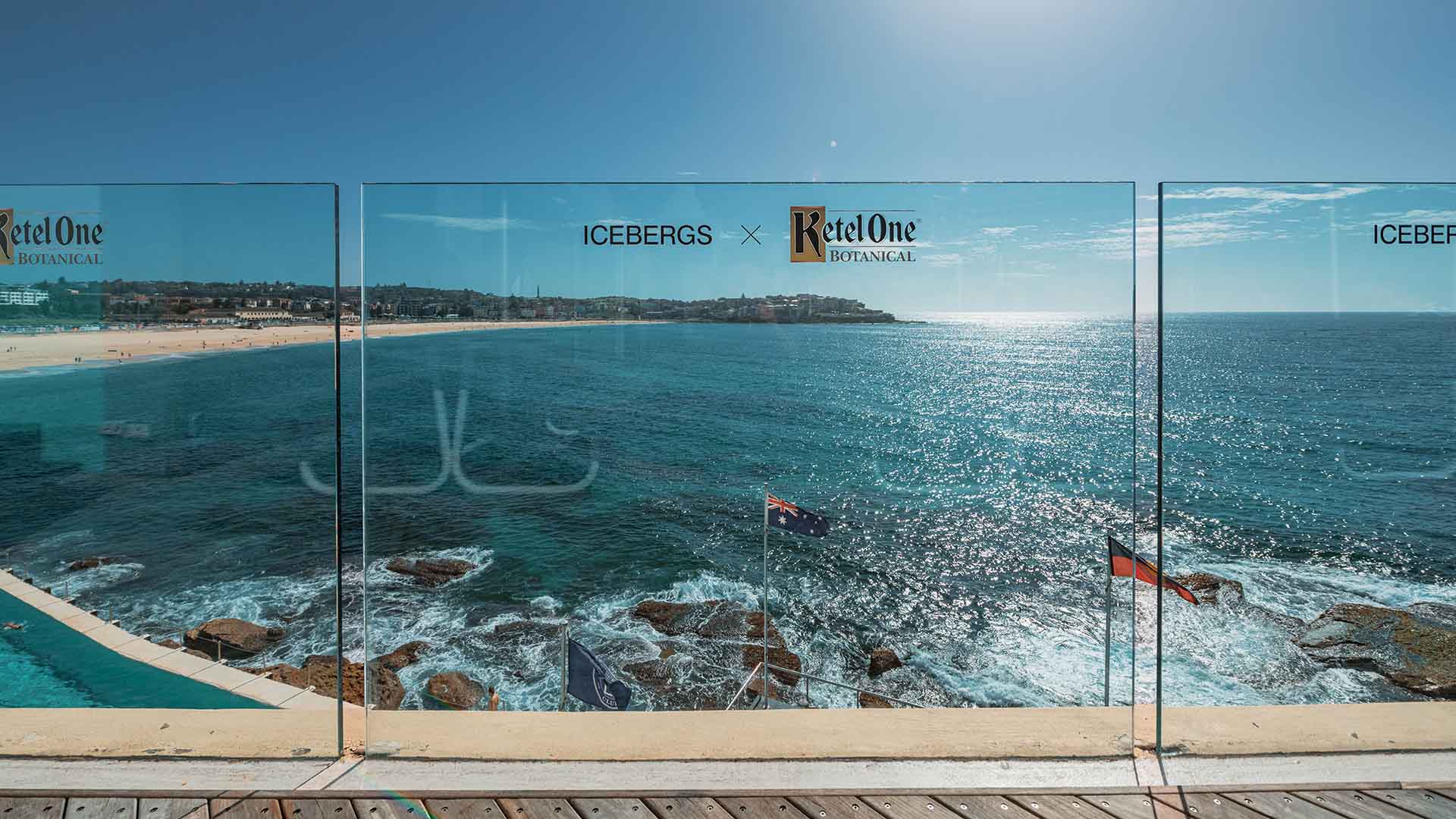 As the name suggests, the cocktail list is based around Ketel One Botanical, a low-alcohol vodka that's been distilled with botanicals and infused with fruit essences. It's available in three flavours — grapefruit and rose, peach and orange blossom, and a crisp cucumber and mint — and is being served with Santa Vittoria soda ($14 each). Or, you can opt for a mixed vodka cocktail, including an espresso variety ($18). Otherwise, there are a few wines, a couple of beers and two ready-to-drink cocktails on the menu, too.
To match the botanically-driven boozing, a selection of bites from the Icebergs menu will make their way outside. You can stay light with oysters ($6.50); opt for prosciutto, wasabi melon and cucumber ($28);  or go all in with a toastie ($22) or the Icebergs burger ($22).
Drinks are pouring from 12–8pm Friday–Sunday all summer.
Find the Icebergs Terrace x Ketel One Botanical pop-up bar at Icebergs, 1 Notts Avenue, Bondi Beach. It's open from 12–8pm Friday–Sunday all summer. 
Published on December 01, 2020 by Libby Curran