FOOD & DRINK
The Ten Best Bottle Shops for Craft Beer in Sydney
Go to the right bottle-o and you can come home with a mixed six-pack and the so-called world's strongest beer.
The Ten Best Bottle Shops for Craft Beer in Sydney
Go to the right bottle-o and you can come home with a mixed six-pack and the so-called world's strongest beer.
---
in partnership with

From Sydney Brewery to Young Henrys and all the little guys in between, it seems like Sydney is welcoming new breweries every day. But where can you actually buy the handcrafted stuff to take home? Lucky for all you enthusiasts out there, the craft beer scene isn't restricted to brew houses and taps. These ten bottle shops have it all: from the American to European, the Aussie favourites, Kiwi's best and the most bizarre on the market.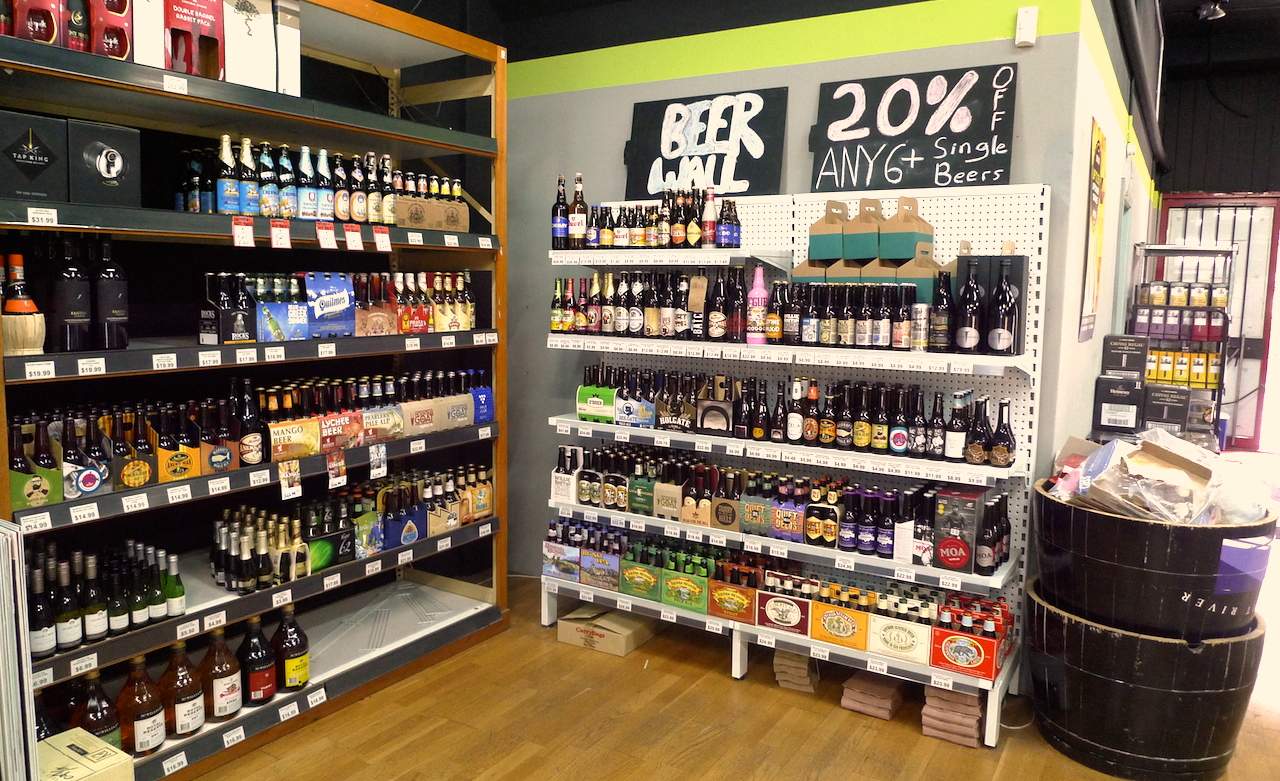 Cutty Cellars
Quite possibly one of the only good reasons to trek out to Crow's Nest, this once generic bottle shop has been recently transformed by new ownership into a beer lover's haven. For its size, the shop is unusually easy to navigate, especially thanks to the knowledgeable, friendly staff that love to talk beer (ask for Youk). Aussie mainstays like Holgate and James Squire have found a home on these shelves, plus some more obscure picks like the Montana natives at Big Sky Brewing and the industry famous Nail Brewery's Clout Stout ($79.99). The mix-and-match six-packs deal at 20 percent off is the best introduction to the big bad world of craft beer.
342 Pacific Highway, Crows Nest; Mon – Sat 9am – 9pm; Sun 10am – 9pm; cutty.myshopify.com/; (02) 9436 4955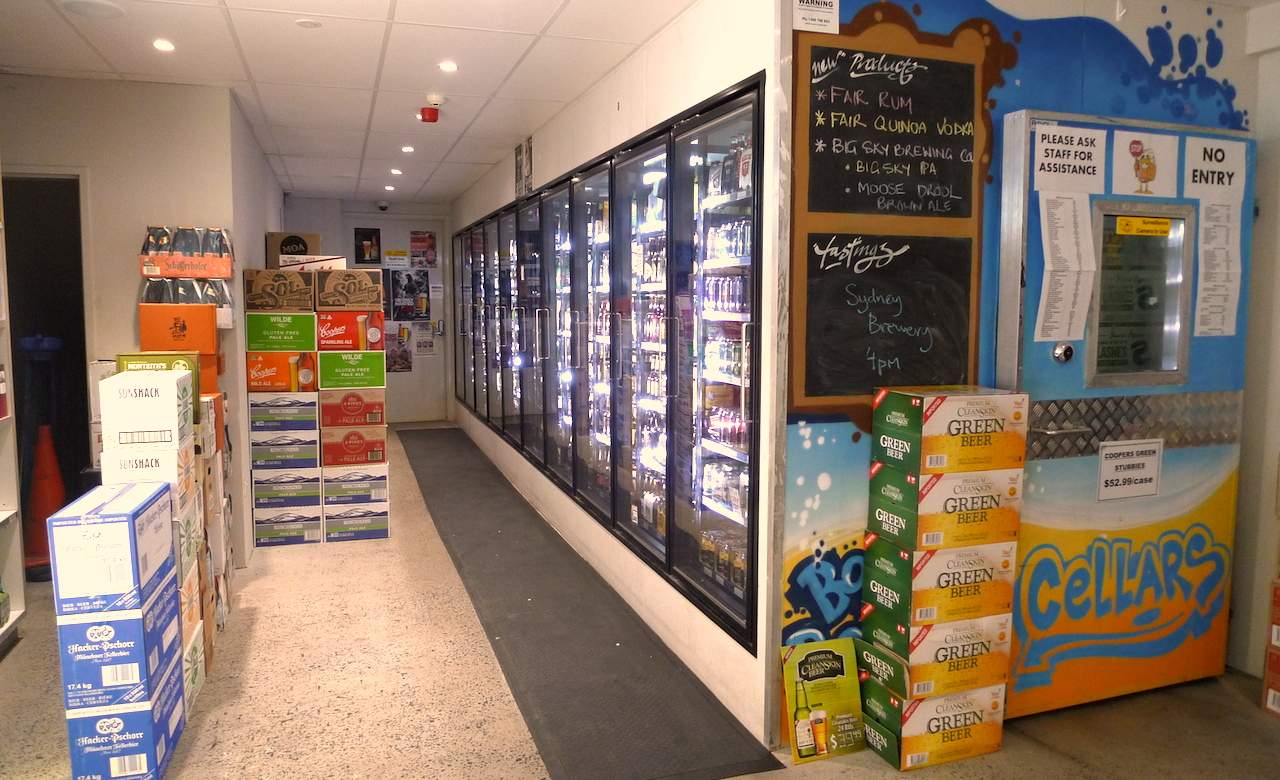 Bondi Beach Cellars
This family-owned operation has been a Bondi institution for 27 years. The Chappell brothers now run the show — Nick is a clear craft beer enthusiast whose emphasis on supporting the small guys in brewing nods to his 'mom and pop shop' roots. He's focused on seasonal and limited releases and eager to talk about his favourite brews going, like Moa Large Breakfast Stout and Riverside Brewing Company 777. Whether you're a tourist or Bondi beach bum, a mixed six-pack from Nick should be your last stop before hitting the beach. Tastings Friday – Saturday 6pm-8pm.
50 Hall Street, Bondi; Mon – Fri 9.30am – 10pm; Sat 9am – 10pm; Sun 10am – 10am; (02) 9365 3889; bondibeachcellars@bigpond.com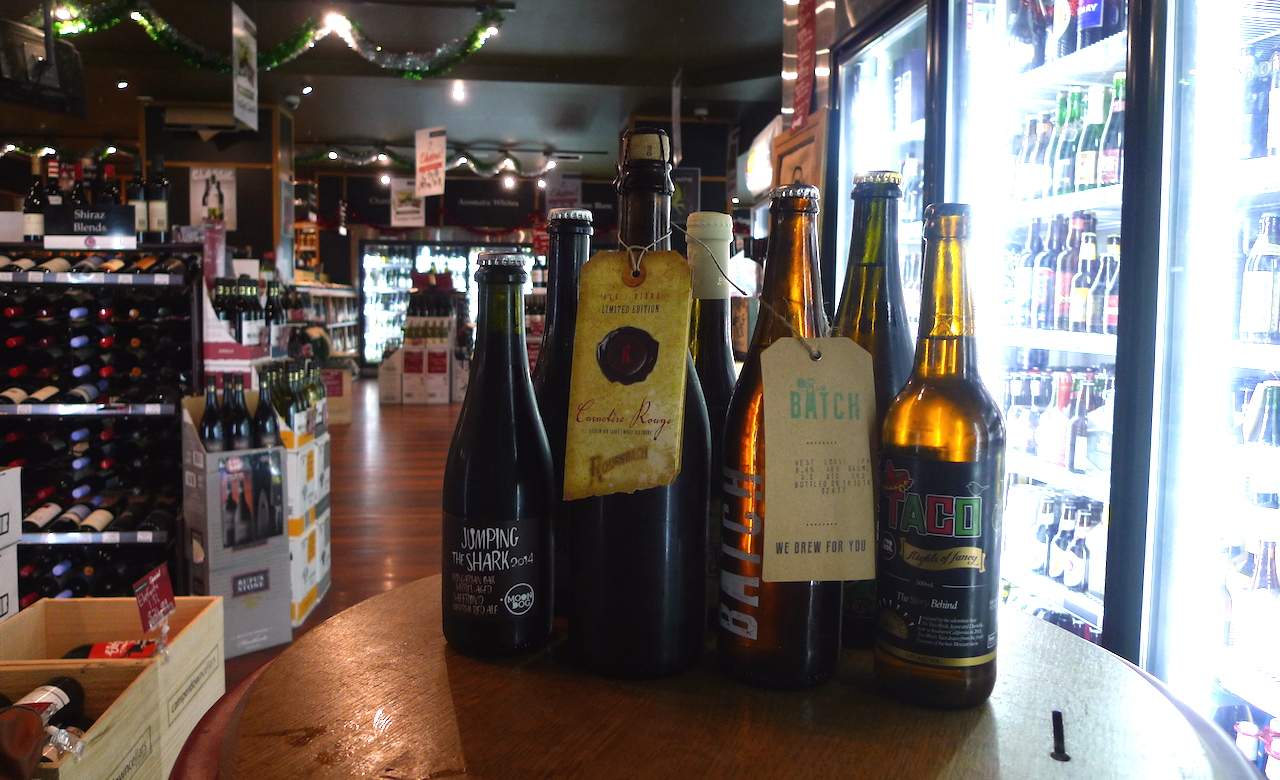 Camperdown Cellars
Endless fridges stocked with 650+ craft/international beers. A knowledgeable and (actually) helpful staff.  It's no surprise that this once 1940s local bottle shop has spread across the CBD and just won ALIA's Liquor Store of the Year award. Still, 2050 claims it as their own, as there is nothing chain about the service or selection you get here. Jackson Davey and Liam Pereira stock brews you won't find anywhere else, like Garage Project's Wabi-Sabi Sour made with yuzu and honeydew, and the Tassie favourite Moo Brew Vintage Stout ($22.99). With a constantly expanding beer choice and a huge international selection, this craft beer originator will continue to be a Sydney favourite.
140-144 Parramatta Road, Camperdown; Mon – Thurs 10am – 9pm; Fri – Sat 10am – 9:45pm; Sun 10am – 8pm; (02) 9517 2000; www.camperdowncellars.com.au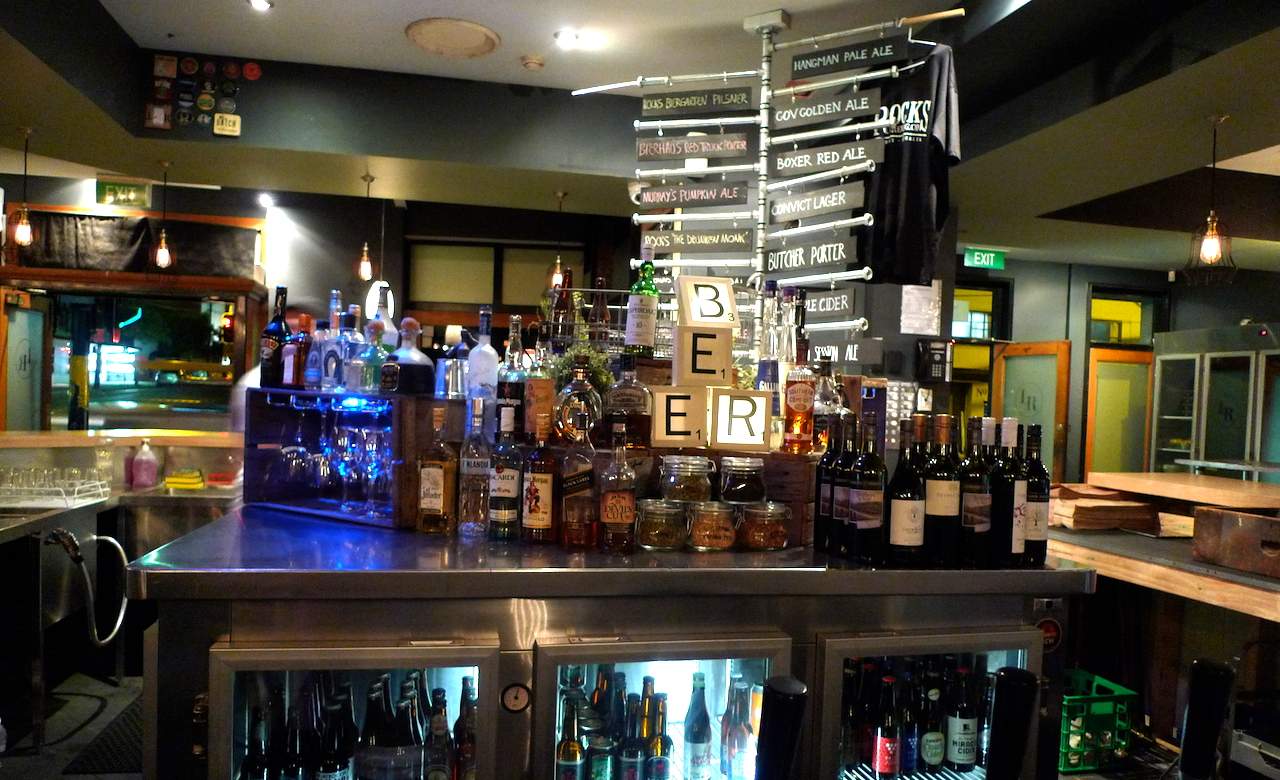 Lord Raglan
Ever wanted beer for your beard? What about beard for your beer? At Lord Raglan, bearded beer guy Johnathan Hepner will give you both. He's turned the Rocks Brewing Company tap house into a zany bottle shop on the side. Johnathan is always looking for something new or out there. Whether excitedly telling the story of Rogue Beard Beer ($12.50) or the sadness that inevitably comes after finishing a bottle of Shenanigans' Red Sky ($12.50), he sets the beer lover's vibe that makes 'locals' come from five suburbs away to see what he has brewing next.
12 Henderson Road, Redfern; Mon – Thurs 11am – 10pm; Fri – Sat 12pm – 10pm; Sun 11am – 10pm; lordraglan.com.au(02) 9699 4767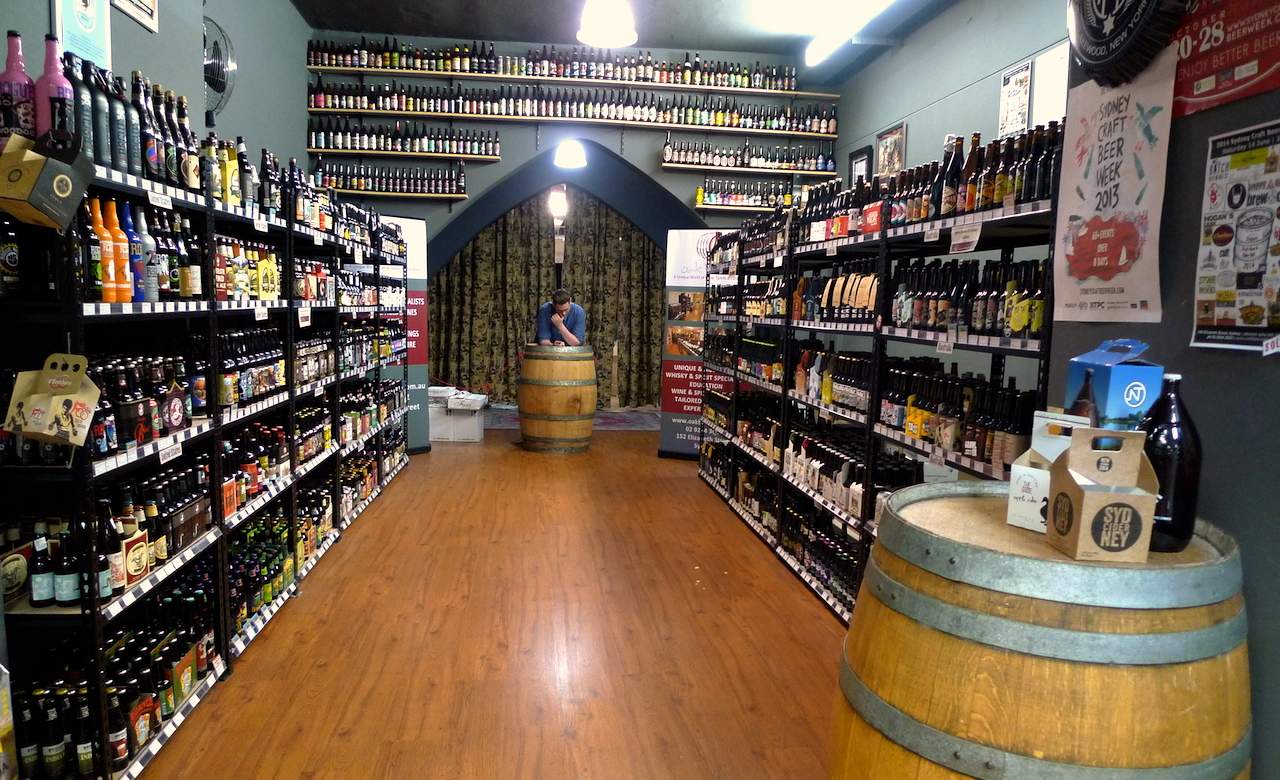 Oak Barrel
While this CBD cellar is no trendy east/west suburb shop, Oak Barrel has an undeniably impressive stock. The craft beer corridor that will seal your inevitable doom could take days to navigate and can make even the biggest beer snob's jaw drop. You'll need beer buyer Ian Chainey in house to make an educated pick, as the staff is split into booze-specific roles. For a safe bet, don't miss the impressive growler taps which rotate on two kegs and are refillable at no extra charge.
152 Elizabeth Street, Sydney; Mon – Fri 11am-8.30pm; Sat 11am – 8pm; (02) 9264 3022; www.oakbarrel.com.au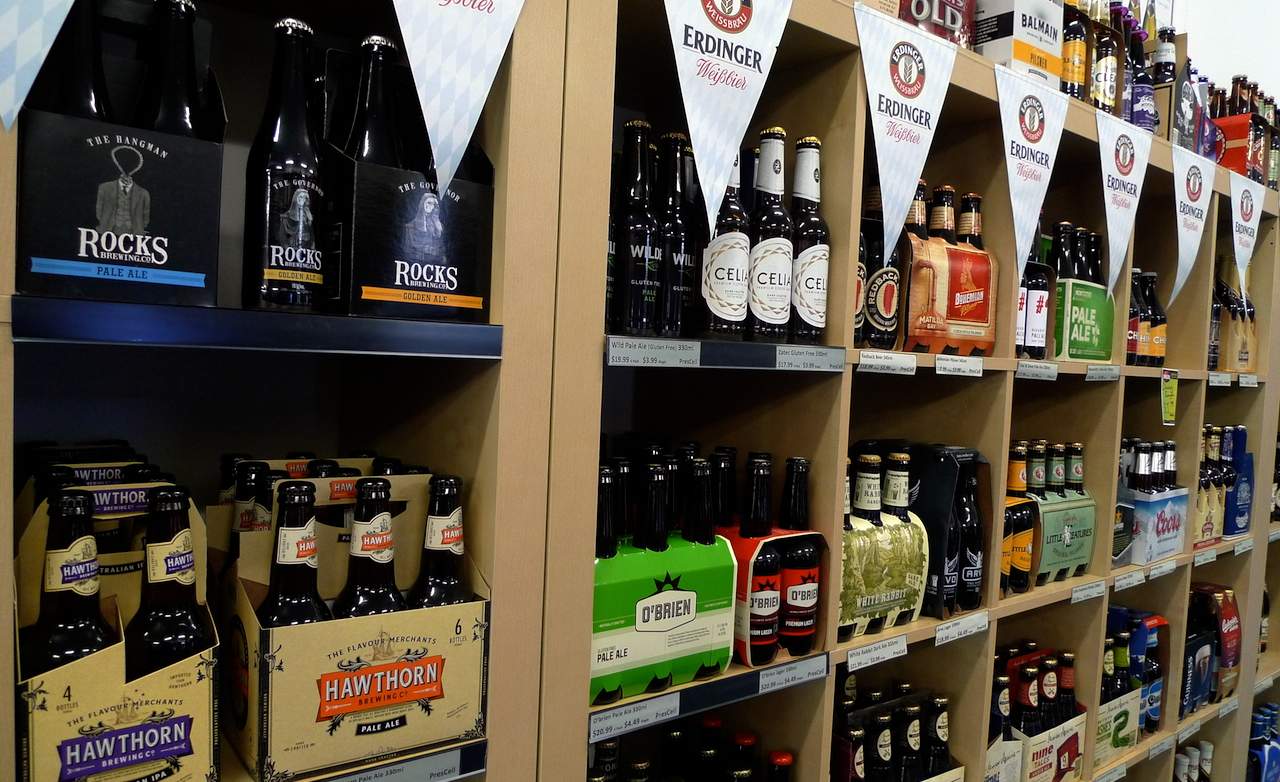 President Cellars
The price is right at this bottle shop where owner Chris Austin and his beer-adoring staff are rocking the 'burbs craft beer scene. The first-class selection includes basically every style of James Squire, as well as brews you won't find anywhere else, like the range of McLaren Vale ($4.99 single, $14.99 six-pack) and Dad & Dave's #1 Pale Ale ($3.99 single, $17.99 six-pack). As with any stock this size, there are bound to be some duds, but Chris is no beer baron trying to push his experimental finds on the unwitting buyer. His trustworthy nature, industry acumen and customer first attitude makes any patron confident they're walking out with a brew they'll love. Don't believe us? Catch their backyard tastings every Friday from 4pm – 7pm.
49 President Avenue, Kogarah; Mon – Sat 10am - 8pm; Sun 12pm – 7pm; (02) 8021 1860; www.presidentcellars.com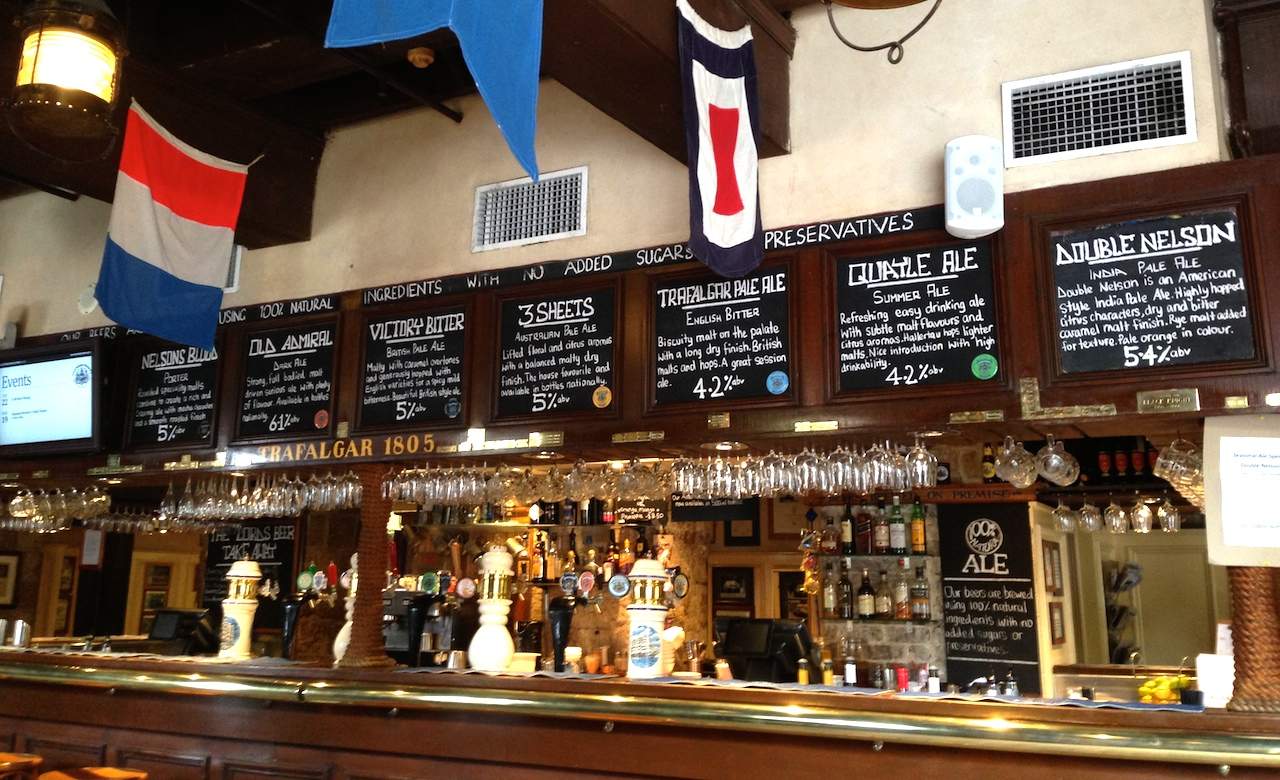 Lord Nelson Brewery
History speaks for itself: Sydney's oldest pub brewery is still bottling one of the best craft beers in town. While Sydney's now booming craft beer scene may have been some 173 years in the making, Lord Nelson's sat patiently and waited. Though you can now get crowd favourites Three Sheets and Old Admiral in bars and bottle-os across the city, the brewery remains the local go-to, as every beer served from the pub, bottled or kegged, is made in-house.
19 Kent Street, The Rocks; Mon – Sat 11am – 11pm; Sun 12pm – 10pm; (02) 9251 4044; www.lordnelsonbrewery.com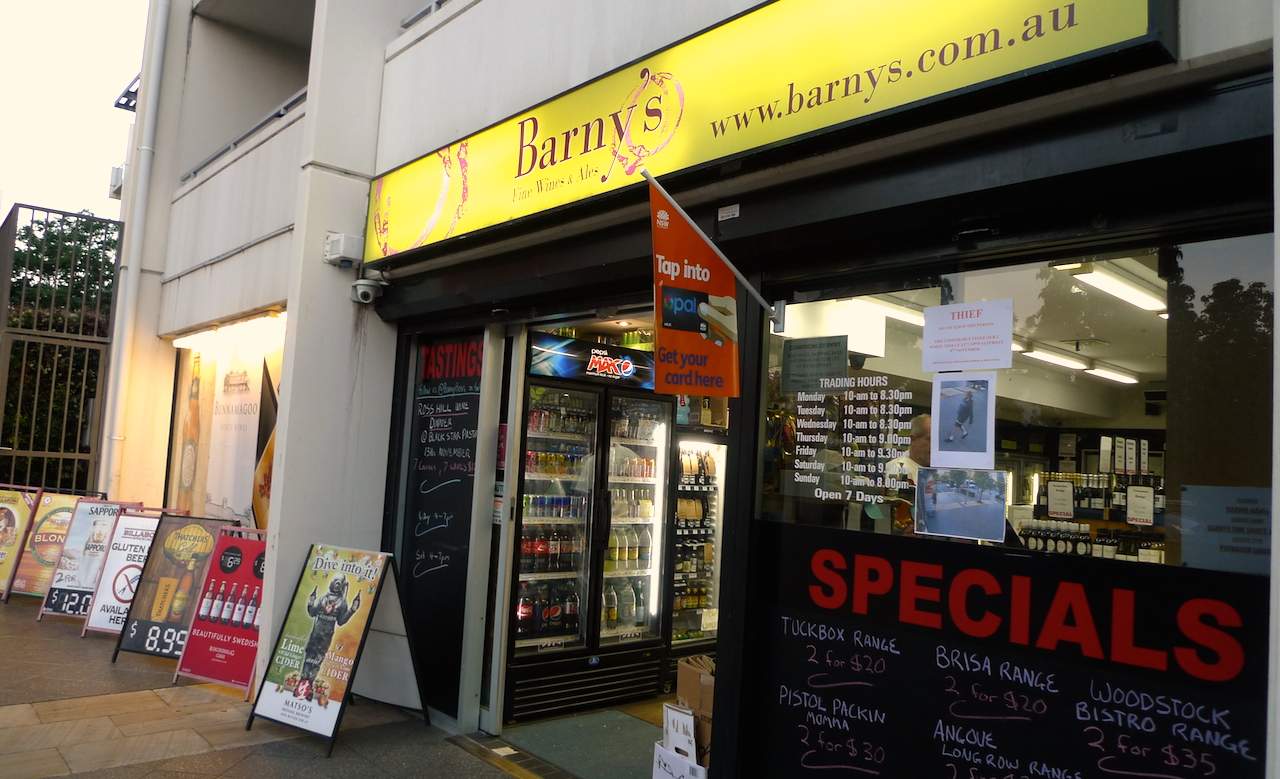 Barny's Fine Wines and Ales
A maze of craft beer, this well-known shop could easily compete with the best of Doomsday Preppers. Find yourself up close and personal with the likes of Happy Goblin and Mikkeller — just a few of the uncommon brewers you'll find in this stack. While it's overwhelming to the untrained eye, the well-versed staff can talk shop with the best of them. Though a stock of the best craft beers Oz has to offer may not save you in the apocalypse, we suggest you head here when the zombies finally attack.
252/741 Botany Road, Rosebery; Mon – Wed 10am – 8.30pm; Thurs 10am – 9pm; Fri – Sat 10am – 9.30pm; Sun 10am – 8pm; (02) 9699 2213; www.barnys.com.au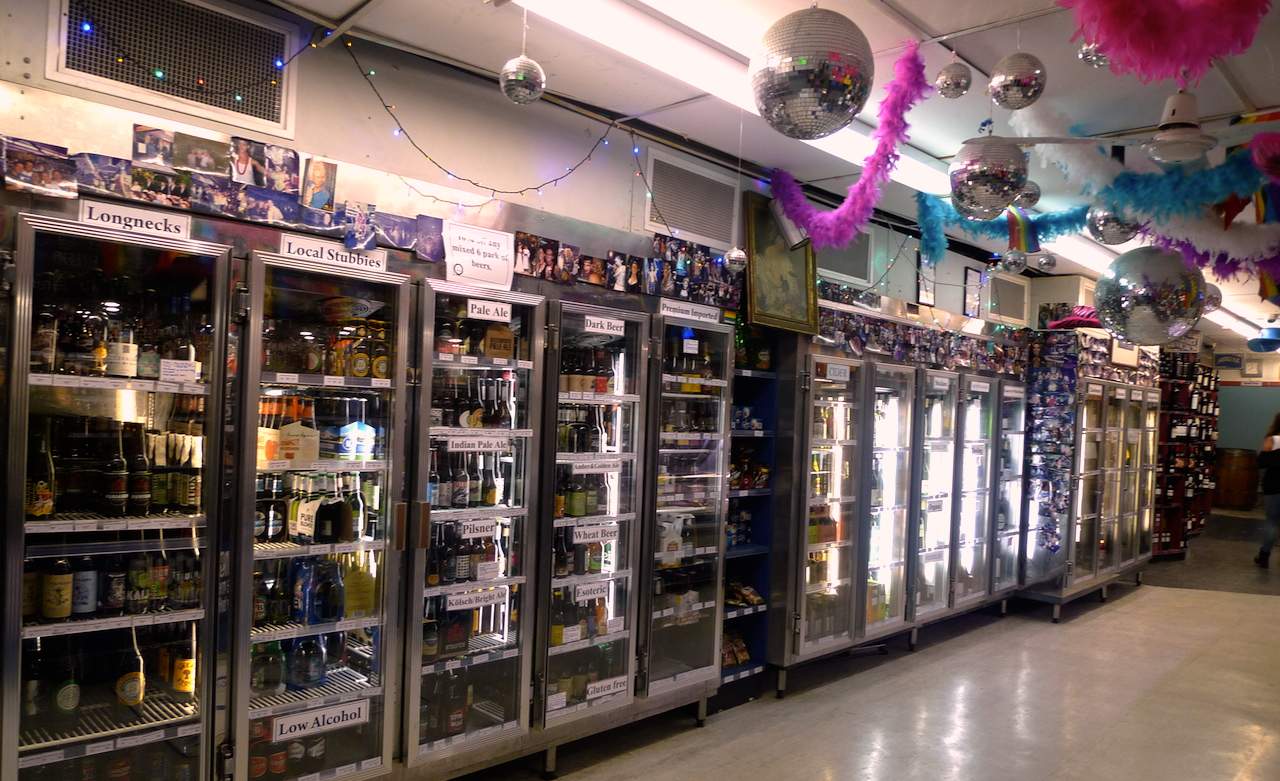 Bottle-O
The disco balls and pimp hats hanging from the ceiling shouldn't distract from what a piece of craft this joint is. As you choose your mixed four pack (10 percent off), focus on the row of 'esoteric' finds like the Norwegian Lervig Rye IPA ($7.50 per bottle) or Bridge Road Brewers' Aurora Borealis, a Norwegian collaboration brew ($15 for 530ml). The dance parties are a great retro addition, and the smell of freshly baked goods from Christopher's Cake Shop next door doesn't hurt this beer buying experience either.
407 Bourke Street, Surry Hills; Mon – Tues 11am – 9pm; Wed 11am – 9.30pm; Thurs – Sat 11am – 10pm; Sun 12pm – 9pm; (02) 9331 7700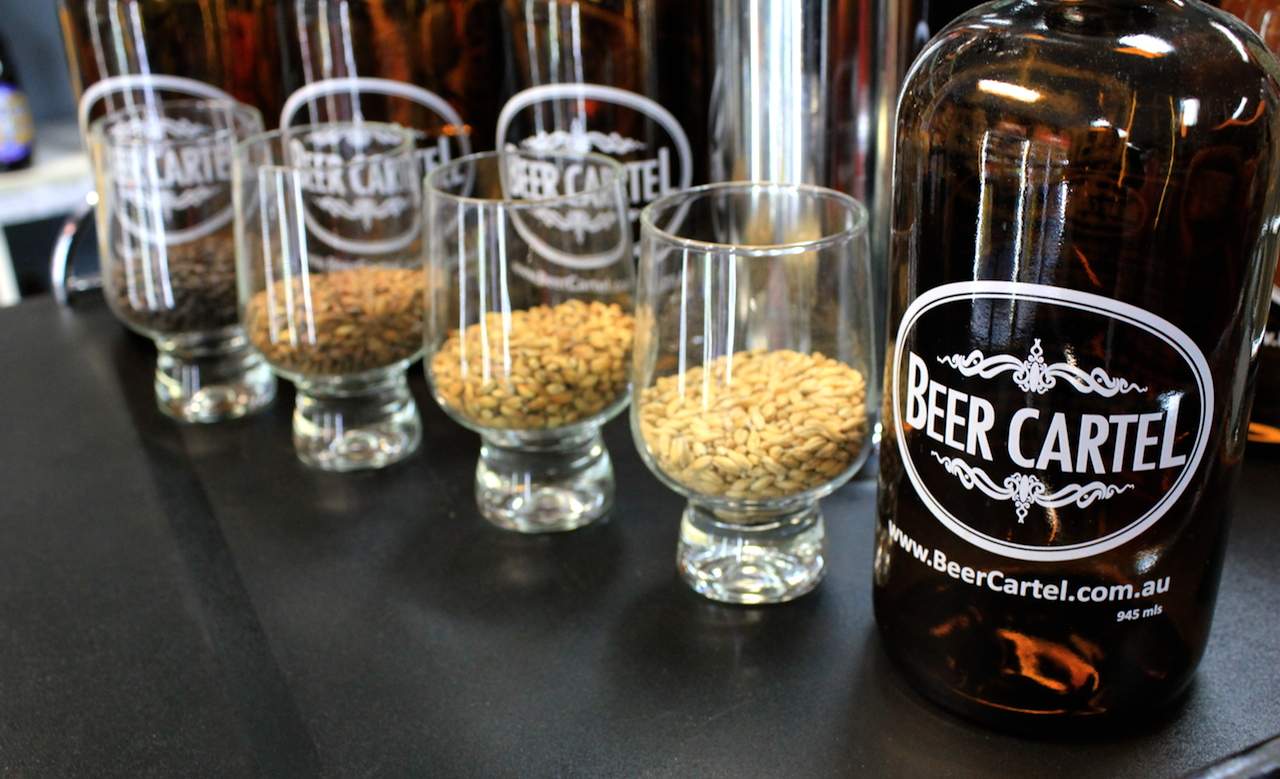 Beer Cartel
No craft beer list can be complete without this online-turned-megastore beer extravaganza, boasting Sydney's largest selection with 1100+ bottle. It's best to go here with a game plan. Feeling bogged down among the choices? Buyer Richard Kelsey smartly recommends the most unique among the best. For something intense, go BrewDog's 34 percent Tactical Nuclear Penguin or 42 percent Sink the Bismarck, dubbed the world's strongest beers. For a bit of the strange, check out Cantillon Brewery, the sour beer connoisseurs from Brussels. Tastings Saturdays 12.30pm-3.30pm.
9/87 Reserve Road, Artarmon; Mon – Wed 10am – 6pm; Thurs 10am – 6.30pm; Fri 10am – 6pm; Sat 10am – 5pm; Sun 10am – 4pm; 1300 808 254; www.beercartel.com.au

Published on February 19, 2015 by Marissa Ciampi