FOOD & DRINK
The Nine Best Whisky Cocktails in Sydney
From bacon-infused John Waynes to a reinvention of the Penicillin, Sydney mixologists know their whiskey from their whisky.
The Nine Best Whisky Cocktails in Sydney
From bacon-infused John Waynes to a reinvention of the Penicillin, Sydney mixologists know their whiskey from their whisky.
---
Here at Concrete Playground, we're committed to peace across geographical borders. But never is our faith so tested as when we're caught in a debate between lovers of whiskey (that's the American or Irish stuff) and those who take their fermented grain without an 'e' (and whose tipple of choice generally hails from Scotland, Japan, Australia or Canada).
In our experience, it's in the cocktail world alone that grain devotees of all persuasions can find some happy middle ground. So, for whisky aficionados, whiskey enthusiasts and uninitiated newbies alike, we present the ten best whisk(e)y cocktails Sydney has to offer.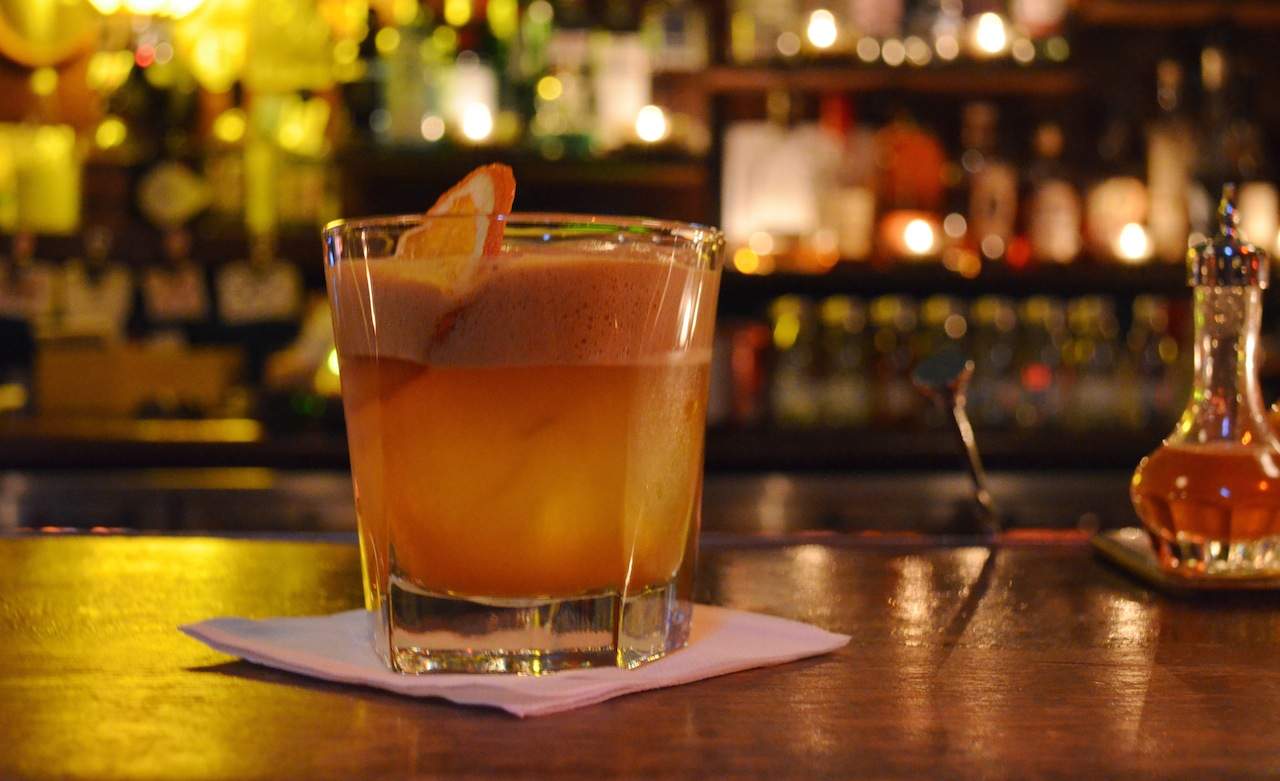 Fred and Ginger. Ross and Rachel. Whisky and vermouth. Some partnerships are so powerful that we can't help but be swept away by their timeless magic. In a clever twist on the traditional alliance, the Hazy Rose pairs floral Glenmorangie with sweet vermouth and two types of bitters, blanketed by a luscious layer of cherry brandy foam and punctuated with a slice of dehydrated orange.
83 Stanley Street, Darlinghurst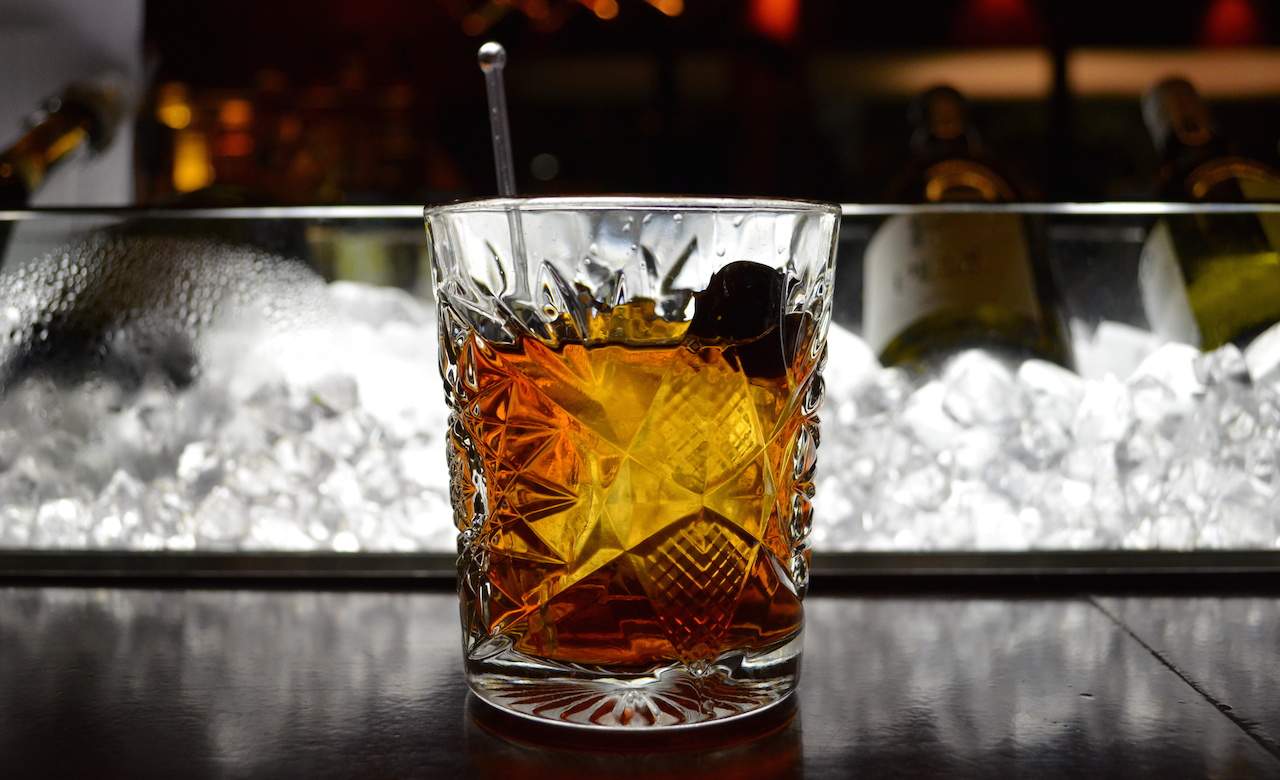 WALNUT DERBY AT GRAIN
You don't expect a transcendent cocktail experience at a hotel bar, but Grain at the Four Seasons is a stunning wood-panelled oasis all set to prove you wrong. The oaky richness of Woodford Reserve is complemented by a smooth salted caramel, dashed with walnut and chocolate bitters and served over ice in an elegant carved glass. It's pure velvet, in cocktail form.
Four Seasons Hotel, 199 George Street, Sydney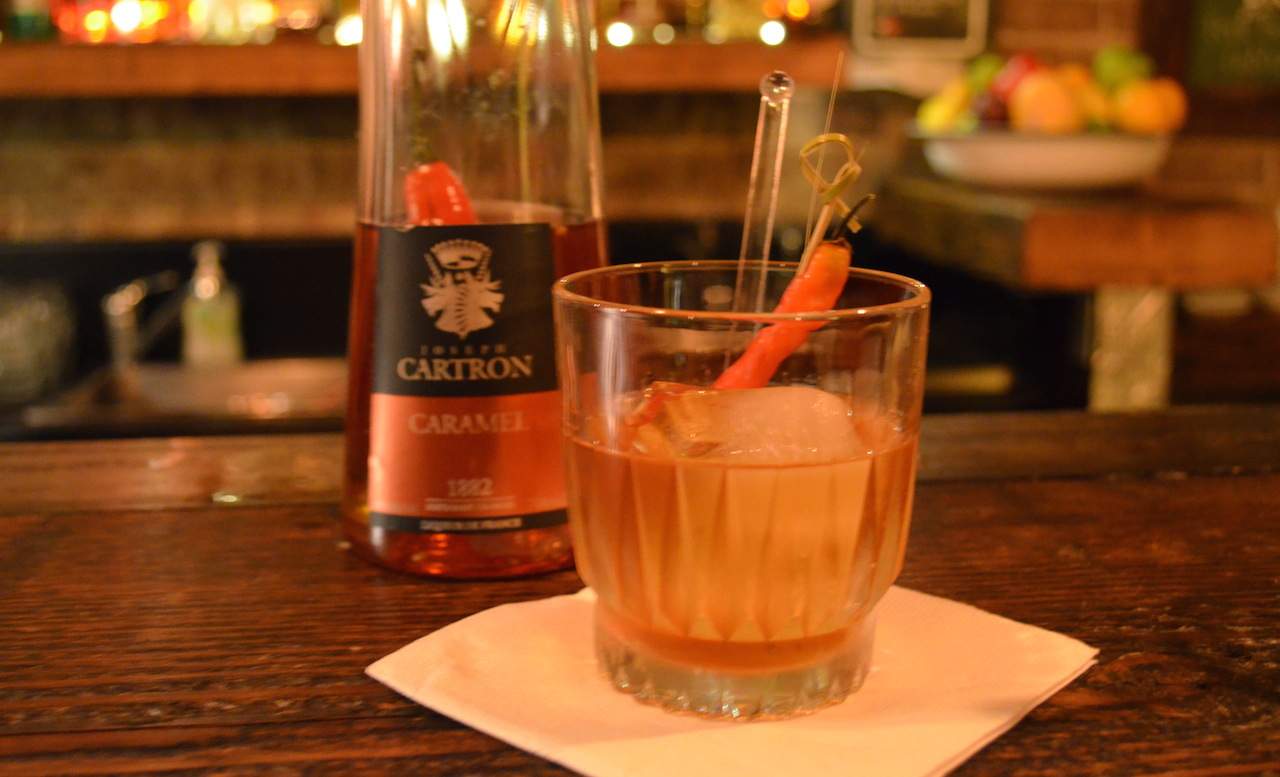 When the team at the Foxtrot promises chilli, you can trust them not to mess around. Fire in Carbost is fiery indeed, though the heat of the flaming fruit is tempered carefully with caramel and finds harmony with the smoke and sea salt of a ten year old Talisker. This is a tipple with a temper — and a wickedly delicious afterglow.
28 Falcon Street, Crows Nest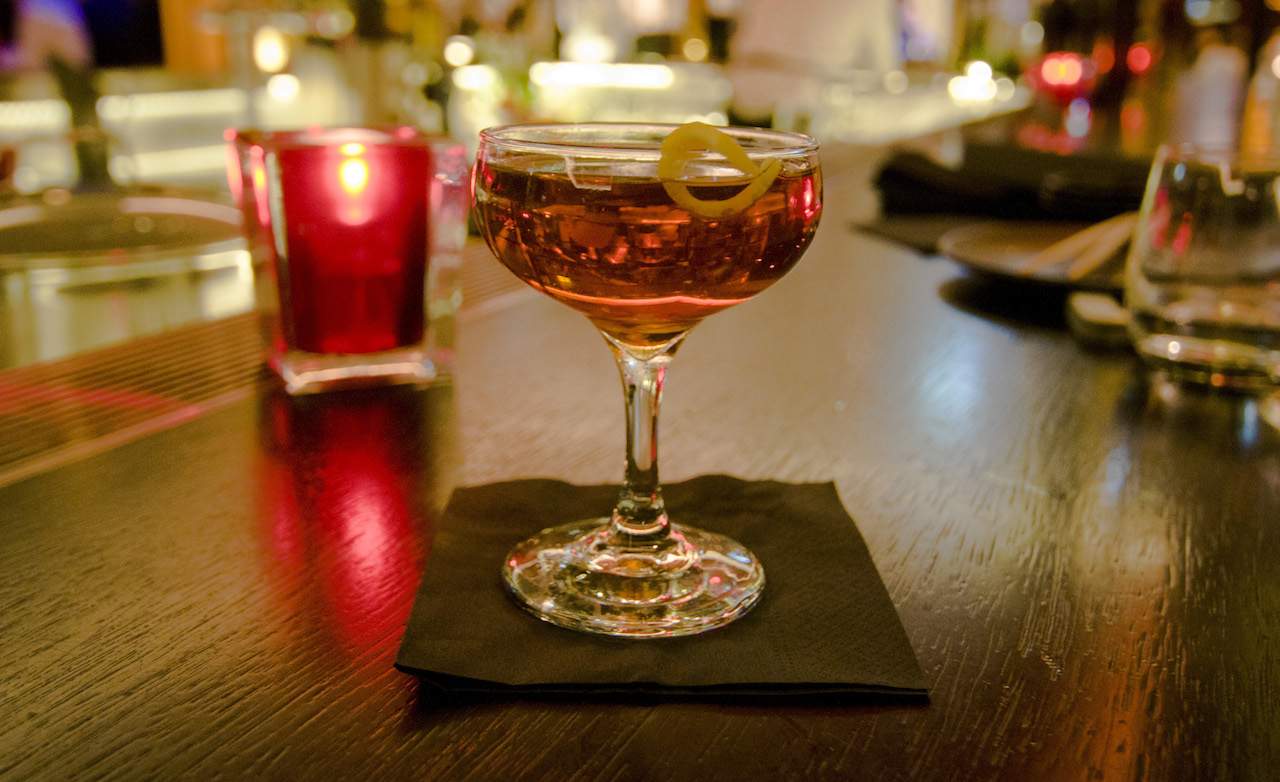 SUNTORY TIME AT SOKYO
If you're a Bill Murray fan, you'll know there's no time like Suntory Time — and especially at Sokyo. The mellow woodiness of Suntory's twelve-year-old Yamazaki interweaves gracefully with sweet red vermouth, maraschino liqueur and orange bitters, stirred down and served up with a theatrical flourish.
The Star 80 Pyrmont Street, Pyrmont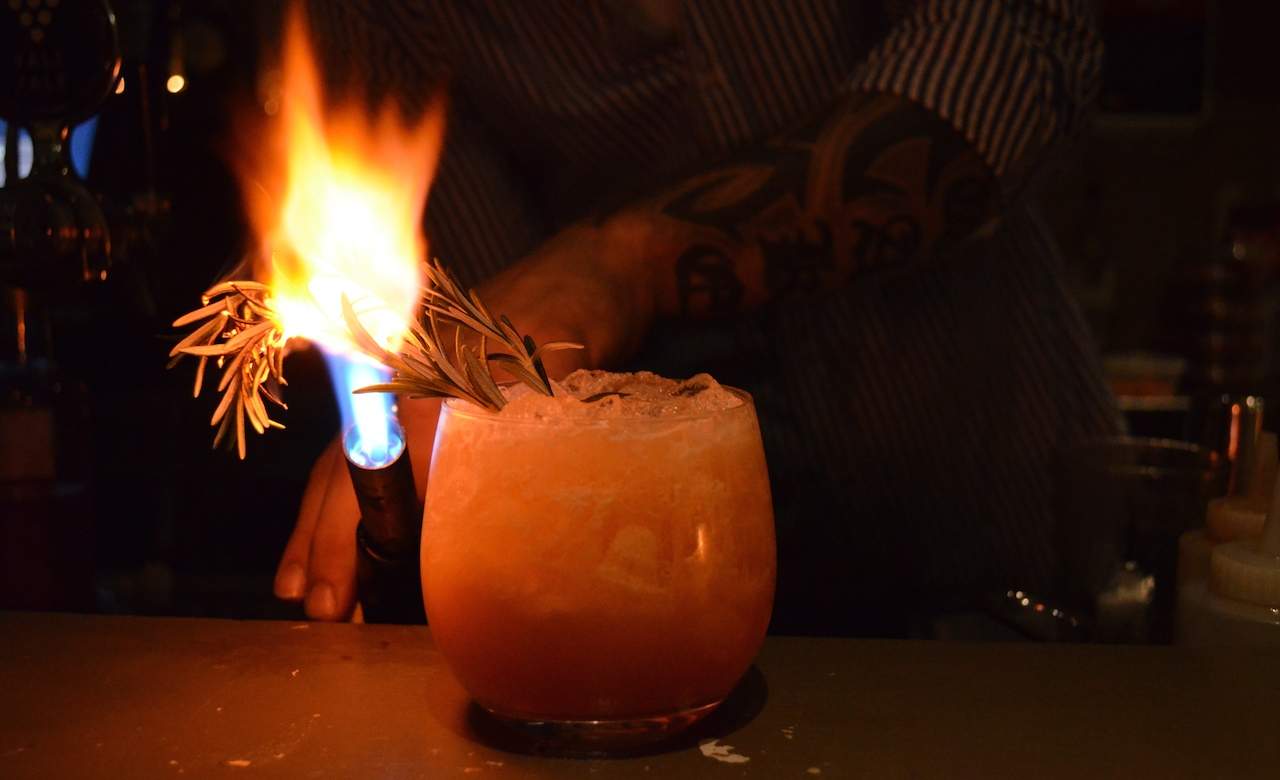 Were a phoenix to rise from the fragrant embers of a crackling campfire in the woods, this drink would capture the moment perfectly. Twelve-year-old Bowmore is infused with dried apricots and honeycomb, refreshed with citrus and luxuriated with the muscat and orange blossom notes of Pavan liqueur. From a flaming sprig of rosemary, the phoenix is reborn.
Basement Level, 82 Elizabeth Street, Sydney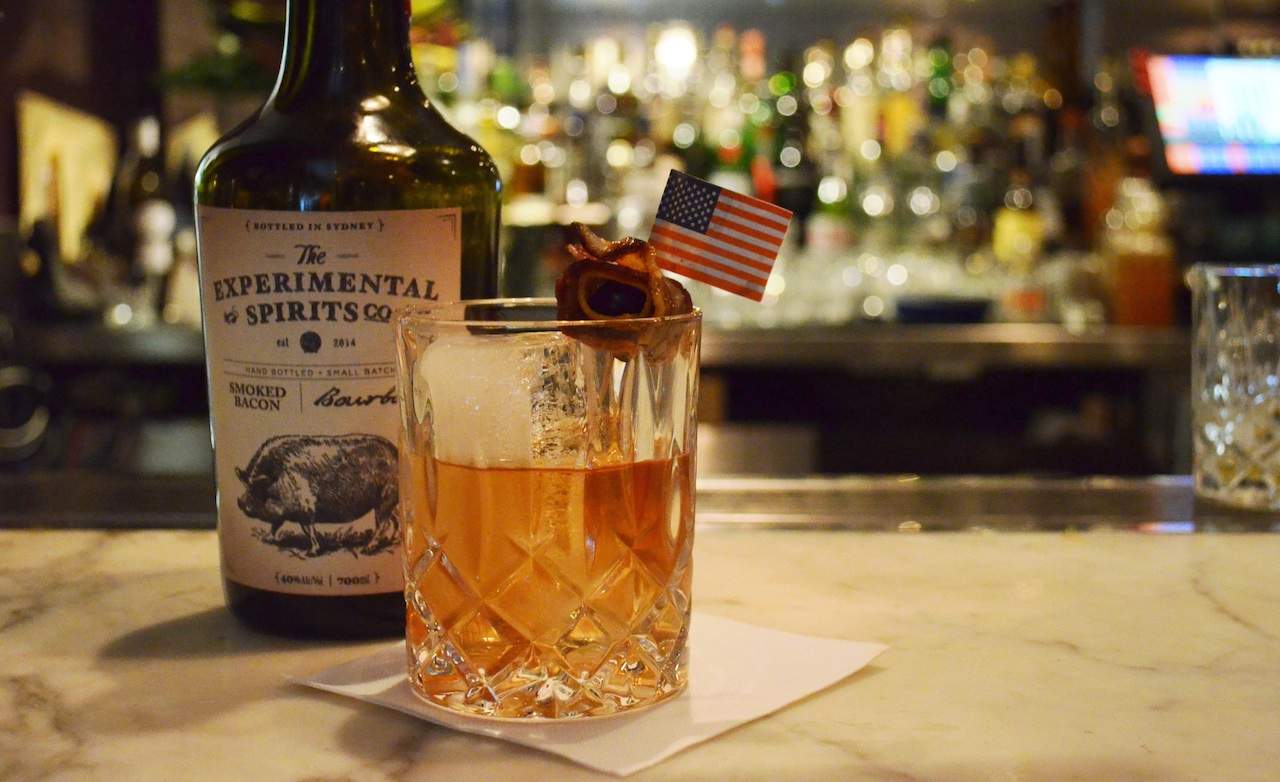 If this drink was a game of Jeopardy!, the answer would be "What is American and could conceivably go in a cocktail?" Bacon-washed bourbon, apple brandy, maple syrup, root beer, cherry cola, peanut butter — it's a comedic explosion of stereotypes that somehow really works, particularly in the glamorous, prohibition-esque surrounds of the American diner-inspired Roosevelt.
32 Orwell Street, Potts Point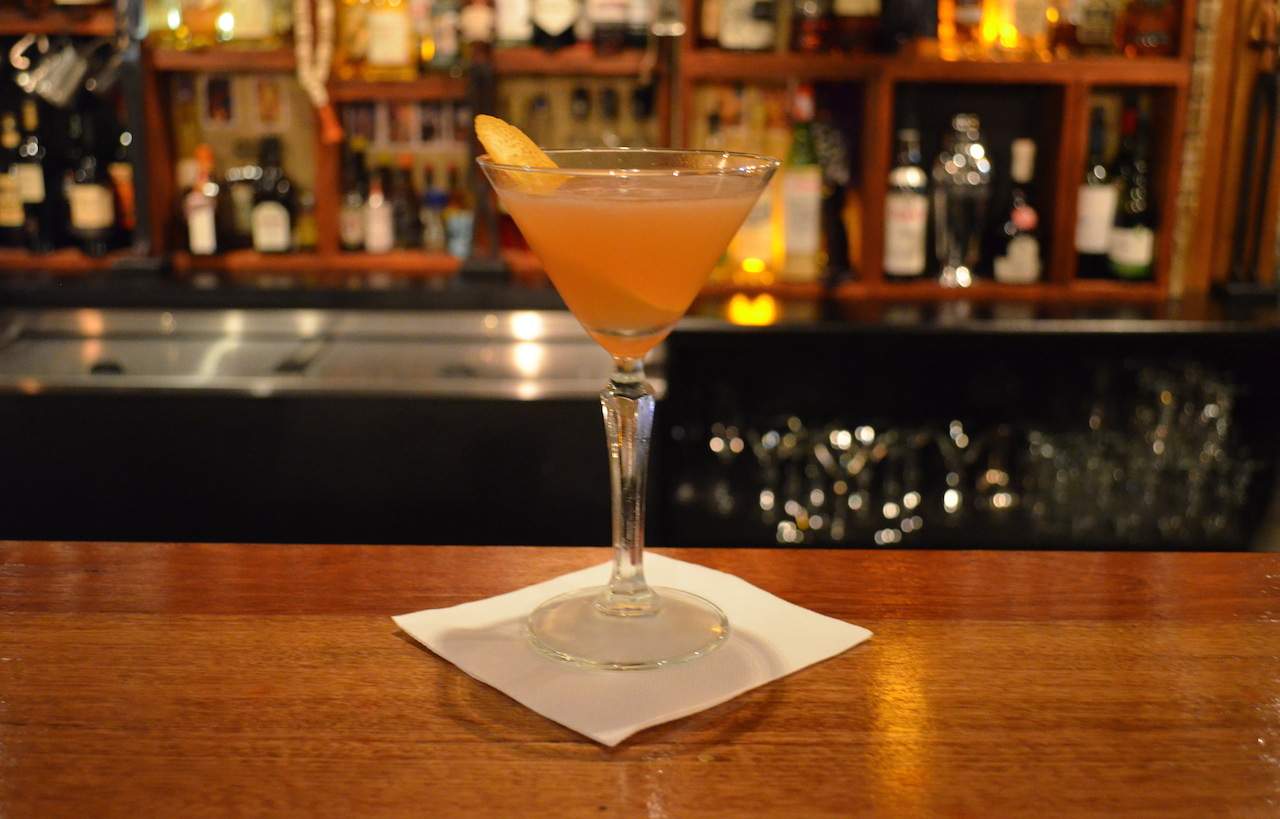 Don Henley once described The Eagles' rock anthem 'Hotel California' as "a journey from innocence to experience". At the CBD's eccentric voodoo bar Papa Gede's, the Hotel California plays much the same role. Maker's Mark bourbon, herby Amaro Montenegro, Angostura bitters, a zesty punch of lemon juice and a fragrant orgeat syrup are shaken and served martini-style.
346-348 Kent Street, Sydney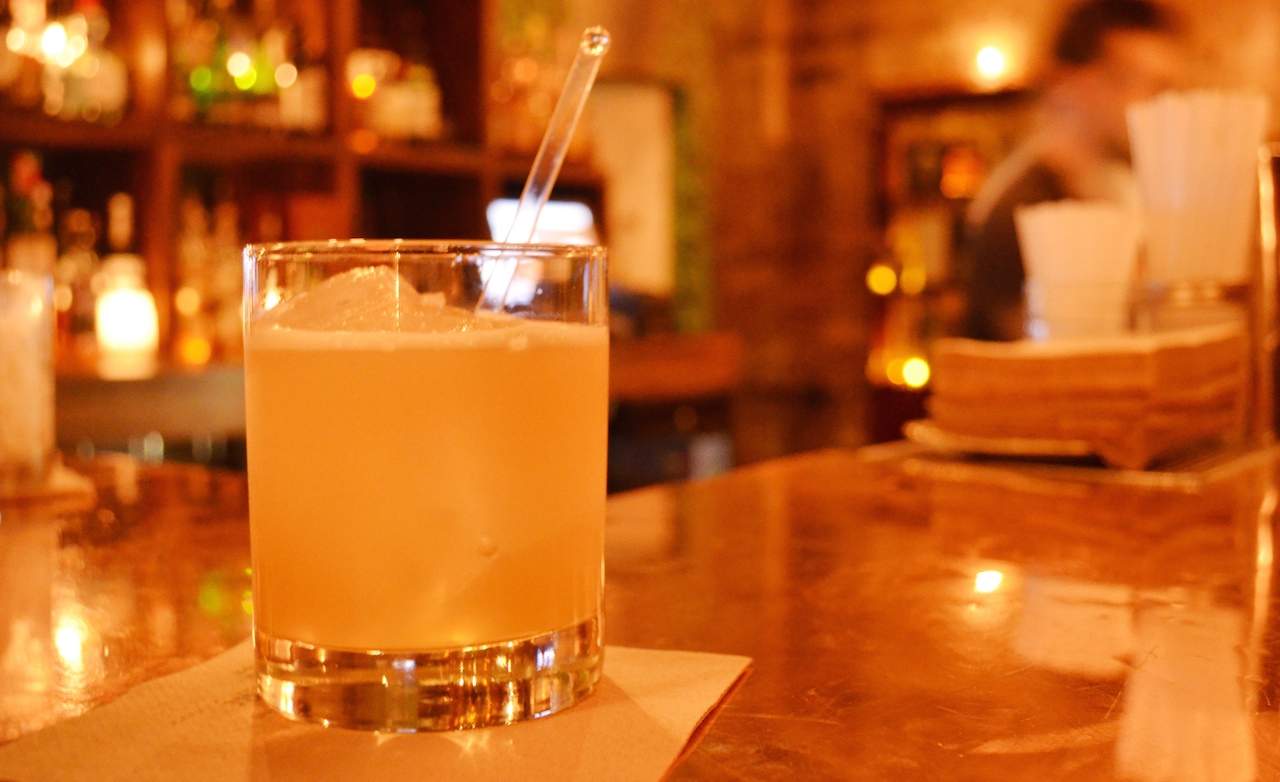 Nothing makes us happier than seeing Aussies smashing things out of the park overseas, like when Australian mixologist Sam Ross gained international renown for inventing the Penicillin at NYC institution Milk & Honey. Blended Scotch whisky meets soothing honey, lemon juice and fresh ginger and is finished with a thin pour of smoky Islay Scotch. The Wild Rover's interpretation takes the Penicillin to Ireland, with a soft-finished Bushmills base.
77 Campbell Street, Surry Hills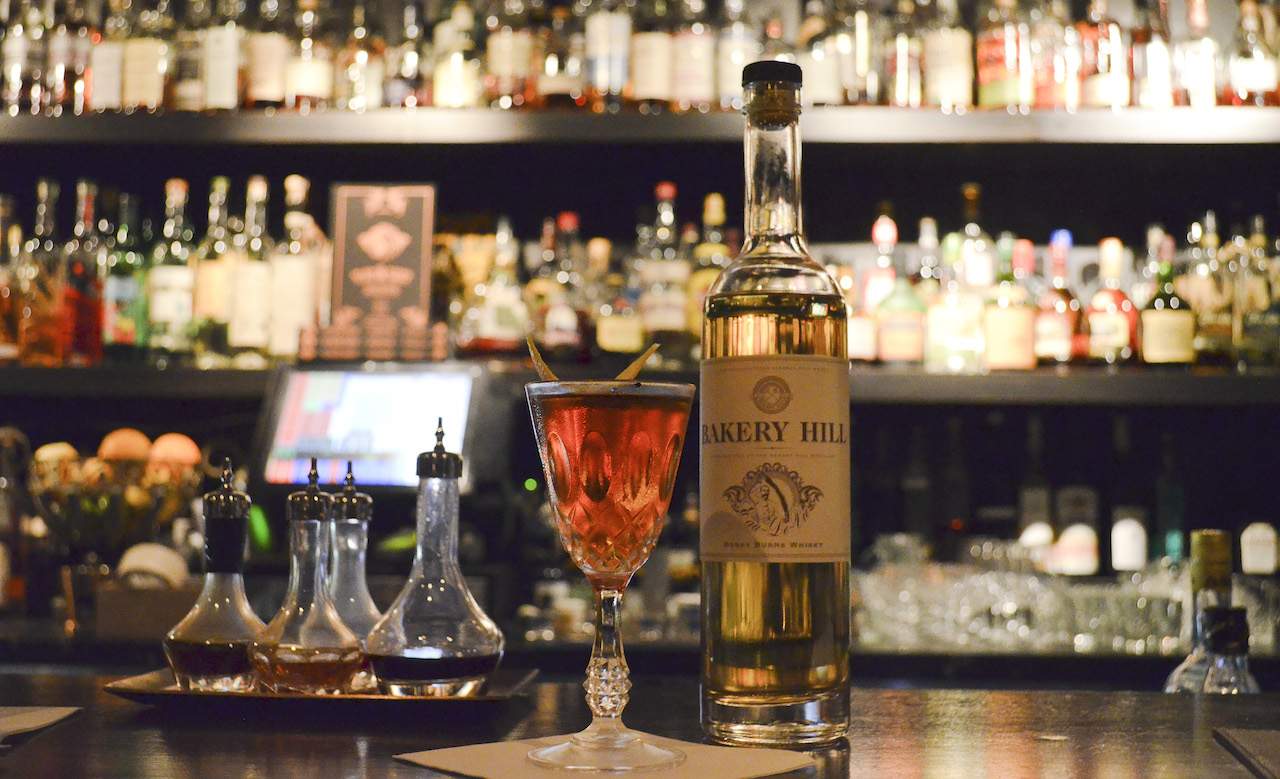 It's a rare bar that can boast its own privately-distilled whisky, but that's just par for the course at Eau de Vie. They've teamed up with Victorian distillery Bakery Hill to create a whisky specifically for this cocktail. EDV Bakery Hill Bobby Burns whisky is stirred with fig-infused vermouth, a dash of Dom Bénédictine herbal liqueur and bitters in a gratifying interpretation of the well-loved classic.
229 Darlinghurst Road, Darlinghurst
Published on August 21, 2014 by Sarah Lux-Lee