The Little Beer Brand That Could: Young Henrys Celebrates Ten Years With (What Else) a Beer
No business plan? No problem. The craft beer innovators celebrate ten years of Newtowners, collaborations and local love.
It has been ten years of Young Henrys, the Sydney brewery responsible for changing Australia's relationship with craft beer. That's no overstatement. Young Henrys was the first of the small-batch and independent brewers to genuinely crossover into the mainstream and started a movement. And despite ten years of expansion, high-profile collaborations and regular new product development (including the launch of a RTD gin and tonic), the business has remained steadfastly independent.
Like all great ideas, Young Henrys was first conceived in a pub after an undisclosed number of schooners. The difference is that unlike most ideas that start out as excitable pub chat, this one actually panned out.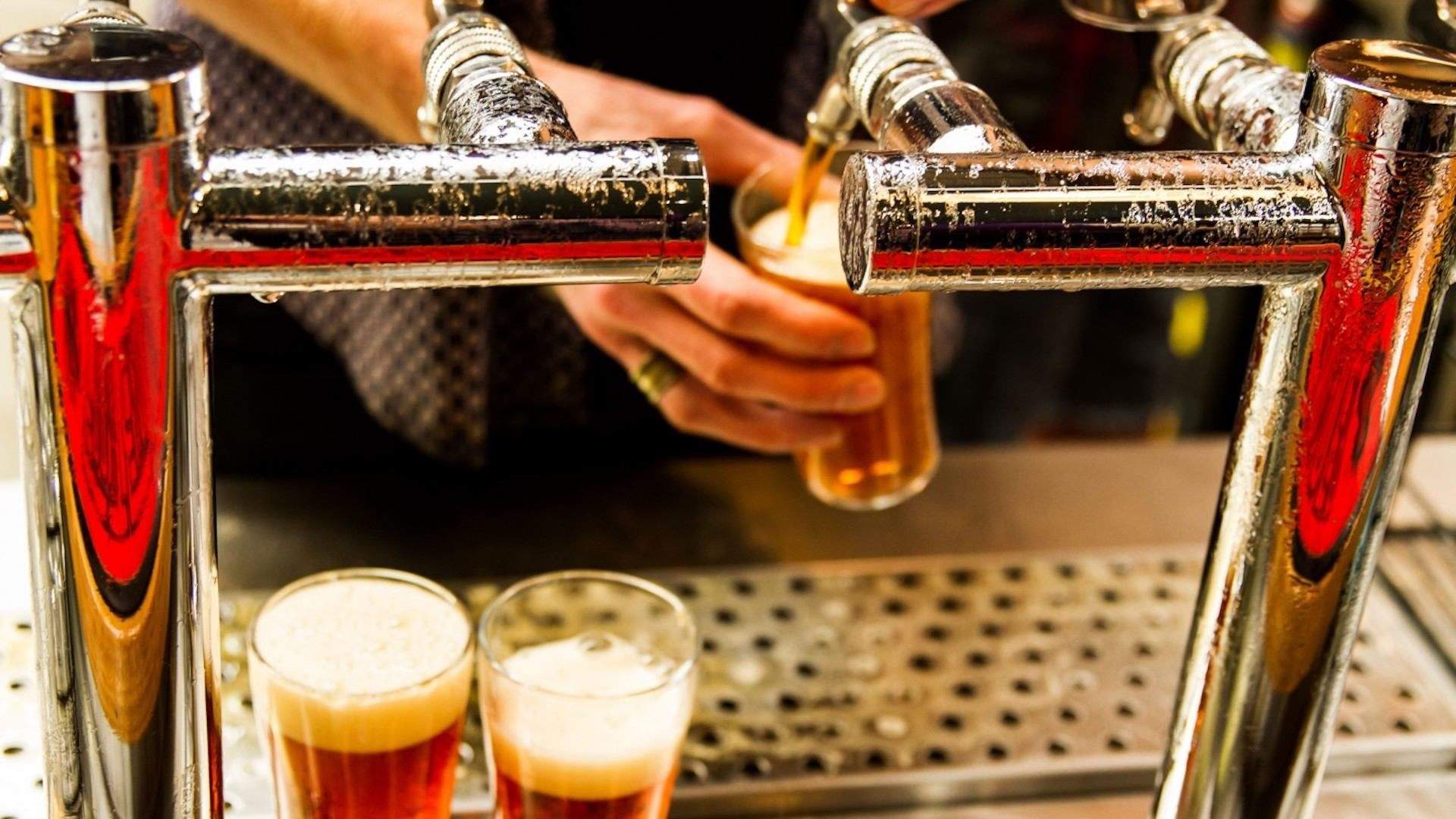 THE ORIGIN STORY
Founders Richard Adamson and Oscar McMahon were running a beer club at a pub in Glebe where punters could sample and discuss craft beers from far and wide. Their enthusiasm and well-trained palate for beer naturally evolved into a plan to give brewing a whirl themselves.
According to the story as McMahon tells it, one thing just kind of led to another.
"One night after beer club Richard said to me: 'How cool would it be to make a beer company that was in touch with the people drinking the beer, like the feeling of beer club.' We'd obviously had quite a few," he notes.
"And then the next morning we actually followed up with a phone call and said 'hey... are you kind of serious about that?' And that began the journey of getting together some like-minded people and it took us about two years to find this site in Newtown and ten years ago this week we sold our first keg."
That keg contained the now-ubiquitous Young Henrys Natural Lager.
Ten years later, this loose and instinctive approach to developing the brand is warmly described by Dan Hampton, Young Henrys' Head of Sales, as 'the Young Henrys way'.
Hampton explains: "The YH way or Young Henrys way is our way of saying that we don't always need to reinvent the wheel — and you can spin your wheels a lot trying to reinvent the wheel. But we go: how can we take good ideas, proven concepts and do them in our own unique way, and put our unique lens on it? Or take something that already exists and completely spin it on its head."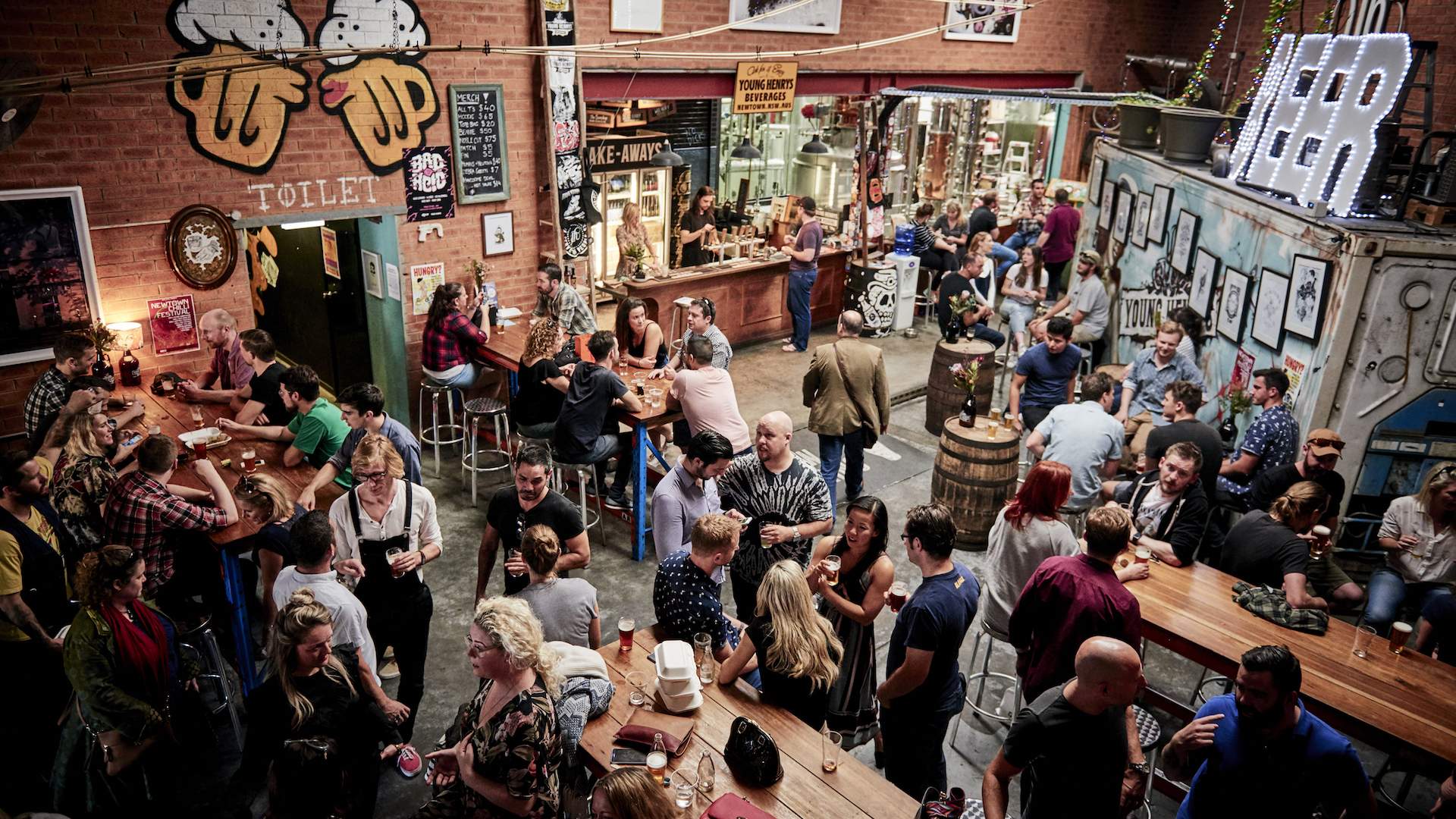 A SPIRIT OF COLLABORATION
The Young Henrys way has resulted in projects, events and creative collaborations that cross cultural intersections.
They did a project with You Am I to create a collaborative beer 'Brew Am I' for the band's 20th anniversary tour — a partnership the founders cite as one of their favourite ever. They have since followed that up with partnerships with bands like DZ Deathrays and Foo Fighters, multi Grand Slam-winning tennis champ Dylan Alcott and the Rabbitohs, to name a few.
Collaboration has been an important part of the business from the beginning.
"We assume that people who are into craft beer will seek out and find and educate themselves on craft beer and craft breweries. We always thought it was a really interesting concept to take a craft beer company and find collaborators in other creative, interesting industries and work on a project," Oscar McMahon explains.
"It not only brings new audiences into Young Henrys but into craft beer. It actually spreads that conversation. Also, we're a creative company. We're always coming up with new products and designs and themes and events, so pushing yourself to collaborate with someone means you're not only pushing yourself to be creative to your own standards, but to someone else's as well. And that can create some really great internal pressure."
THE TEN YEAR BEER
No big name collaborations or great internal pressure went into the beer brewed specially to commemorate the 10th anniversary. The limited edition creation '10 Years Strong' is a red ale that was aged in rum and port casks, balancing bitterness and body, and has a hefty ABV of 8%.
The beer will be given away to customers whenever they buy any two six-packs or four-packs of any Young Henrys product as a way of saying thanks to the people who have supported them for the past decade.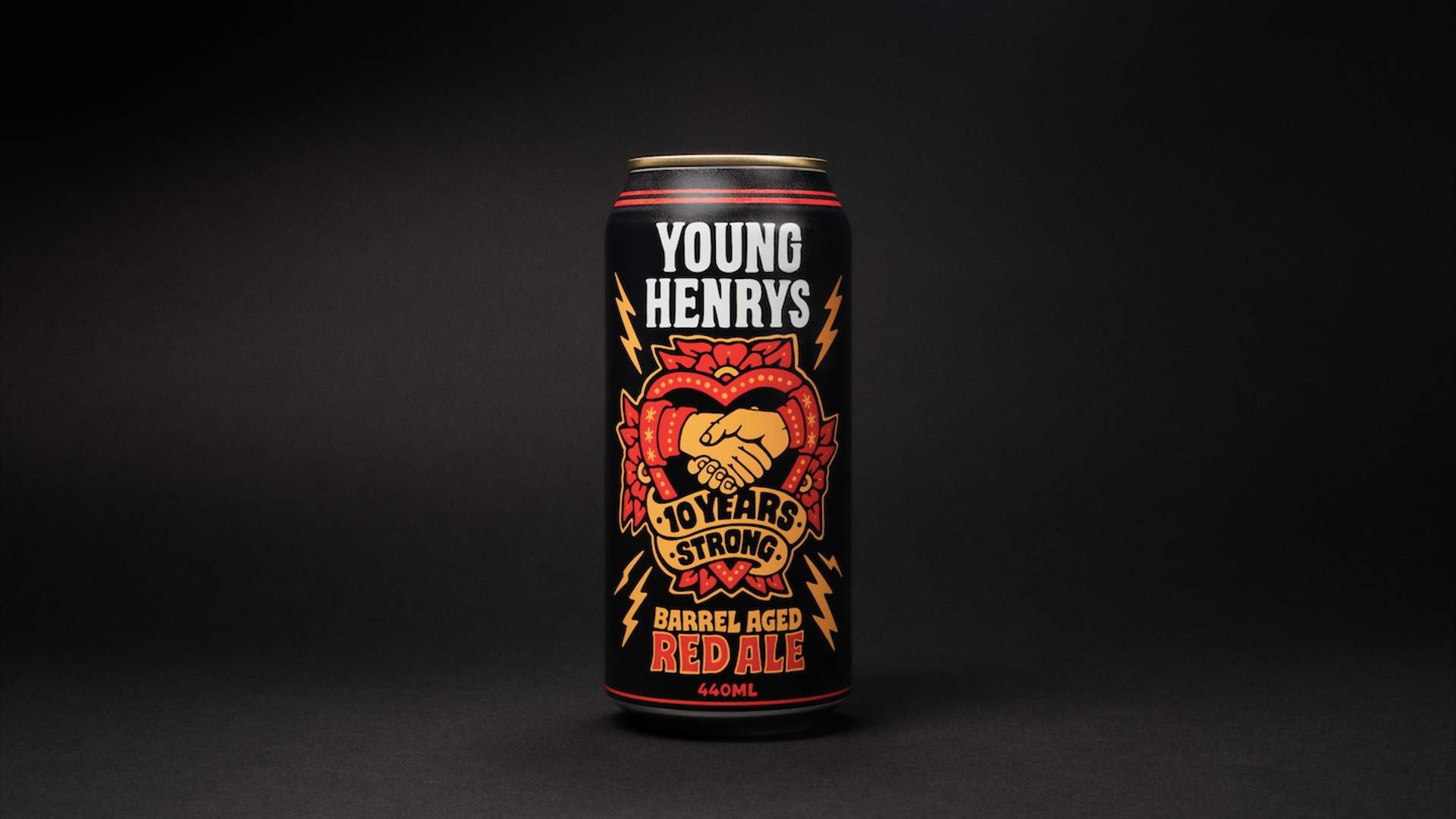 10 Years Strong is a birthday gift available with any Young Henrys purchase from bottle shops nationally.
Concrete Playground Trips
Book unique getaways and adventures dreamed up by our editors