FOOD & DRINK
The World's First Drive-Thru-Only KFC Has Opened in Australia
The trial concept store in Newcastle features multiple drive-thru lanes.
The World's First Drive-Thru-Only KFC Has Opened in Australia
The trial concept store in Newcastle features multiple drive-thru lanes.
Fast food doesn't seem all that speedy when you're sat in your car, queued nine vehicles deep and trying to get through a drive-thru that's at a standstill. For folks who want their finger lickin' good fried chicken as soon as possible, with minimal waiting and hassle, KFC has a new solution — its first drive-thru-only store.
Moving away from the usual one-lane drive-thru model, the chain has just opened a five-lane drive-thru-only concept in Newcastle. The first spot of its kind in the world, it features three lanes for the pick-up of online and app purchases, as well as two lanes for regular drive-thru transactions. Customers can order and pay in advance, then whiz through and pick up their food, or choose on the spot and and then collect their chicken.
The idea reflects the growth on online ordering, and endeavours to respond to the rise of home delivery services such as Deliveroo and UberEats. It also nods to an obvious truth — for many folks, eating in at a suburban KFC doesn't often cross their minds.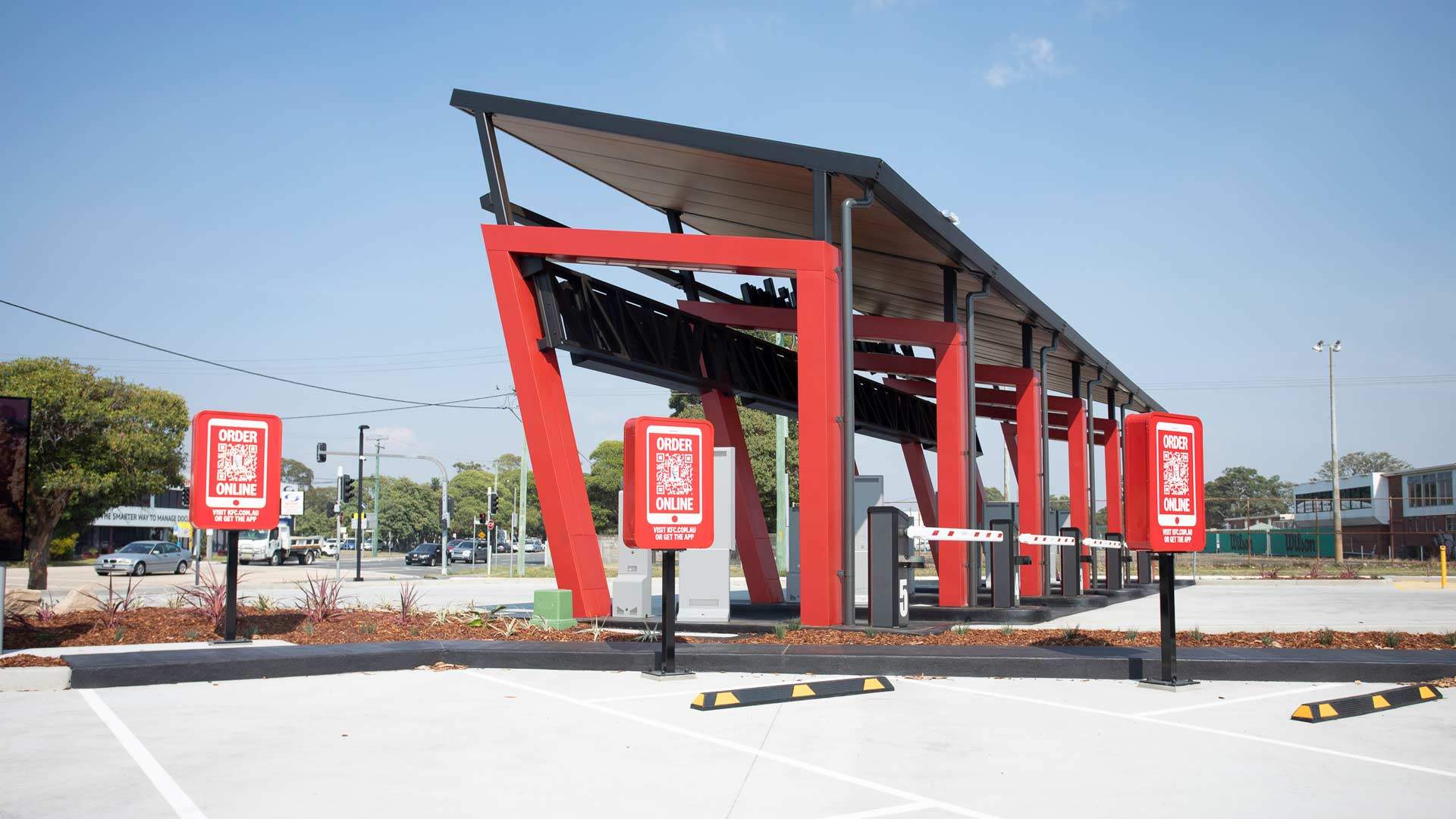 For Broadmeadow customers who choose to order by the KFC app or website, they'll receive a four-digit code with their transaction, which they'll then enter on a touchscreen when they drive up. Whichever way Newcastle residents decide to ask for their fried chook, they'll still need to wait for it to be cooked — but the whole concept is designed to speed up the time between asking for a two-piece feed and snatching those drumsticks through the drive-through window.
Of course, if you need something to listen to in your car while you wait, KFC has that covered as well. Last year, it launched KFChill, a wellness website that lets you unwind to the sound of chicken frying, gravy simmering or bacon sizzling away in a pan. Yes, it'll make you hungry.
You can find the drive-thru-only KFC at 80 Lambton Road, Broadmeadow. It's open from 10am–midnight daily.
Published on November 14, 2019 by Sarah Ward