FOOD & DRINK
Five BYO Spots to Have a Friend Date This Valentine's Day
Celebrate the love of your best pals this year — rosé in hand.
Five BYO Spots to Have a Friend Date This Valentine's Day
Celebrate the love of your best pals this year — rosé in hand.
---
in partnership with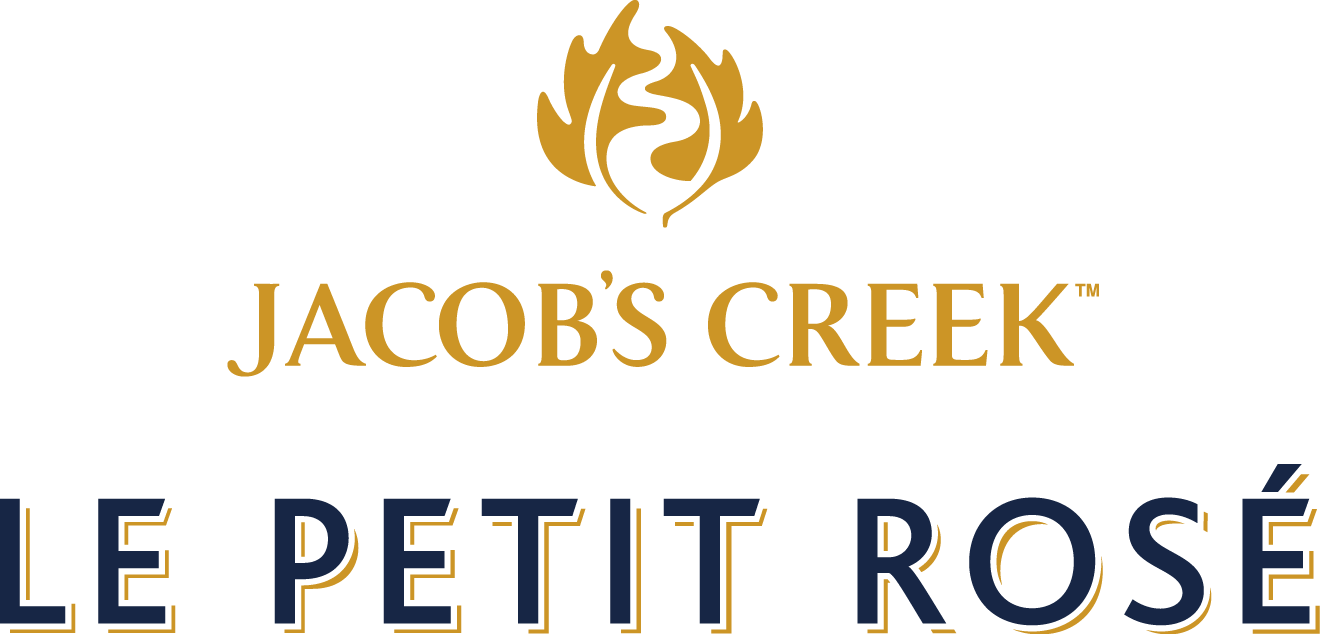 Valentine's Day: it's a rather polarising holiday. Some people hate its commercial 'Hallmark' nature; others relish in all things pink and heart-shaped. We think it's a good opportunity to celebrate love — specifically that special kind of love shared between you and your ride-or-die bestie. After all, how often do you get to celebrate the Thelma to your Louise? The Abbi to your Ilana or Miranda to your Carrie? Not often. There's plenty of time for romance — weddings, engagements and anniversaries — so, this year, we think you should spend V-Day honouring your best mate.
And to help you plan the perfect friend date, we've partnered with the folks at Jacob's Creek to bring you five BYO spots that'll blow your bestie's heart-covered socks off. No need to go ham with balloons, stuffed toys and extravagant bouquets, just pick up a bottle of the winery's award-winning Le Petit Rosé — it's a touch of pink we can get behind — and head to one of these Sydney eateries for a great meal with an even greater friend.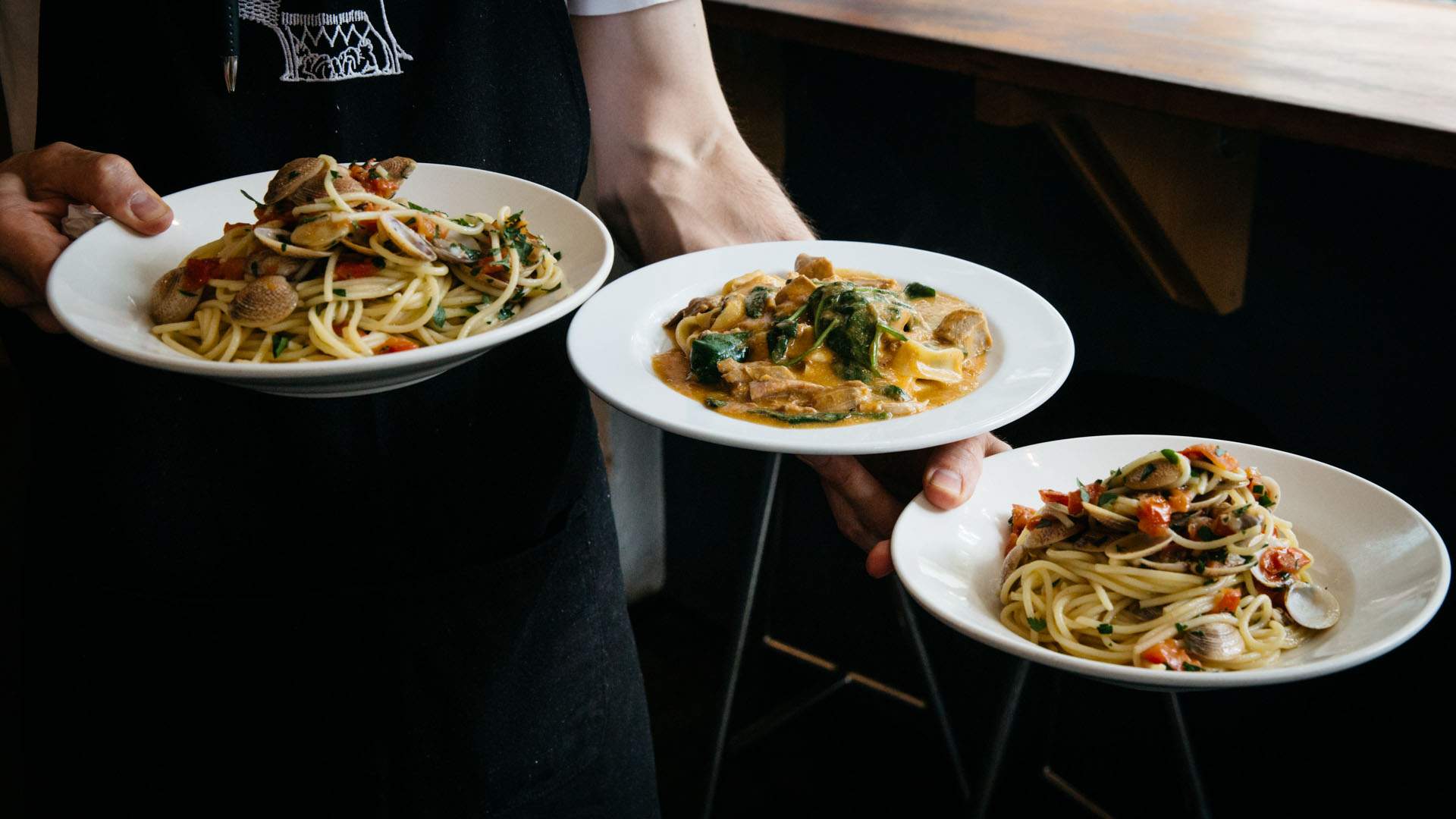 Let's face it; the only thing potentially better than love and friendship is carbs. Head to Bourke Street stalwart Il Baretto, and you can enjoy endless carbs in the form of homemade pasta — some of the best in Sydney — as well as hard-to-top Italian classics, like antipasto, carpaccio and tiramisu. Be sure to try the signature pappardelle with duck ragu. It's rich, sumptuous and pairs perfectly with the crisp and refreshing Le Petit Rosé which you can bring along for a small $2 corkage fee. Once you're both suitably stuffed, make tracks to Messina and finish the evening with a stroll through Surry Hills, gelato in hand.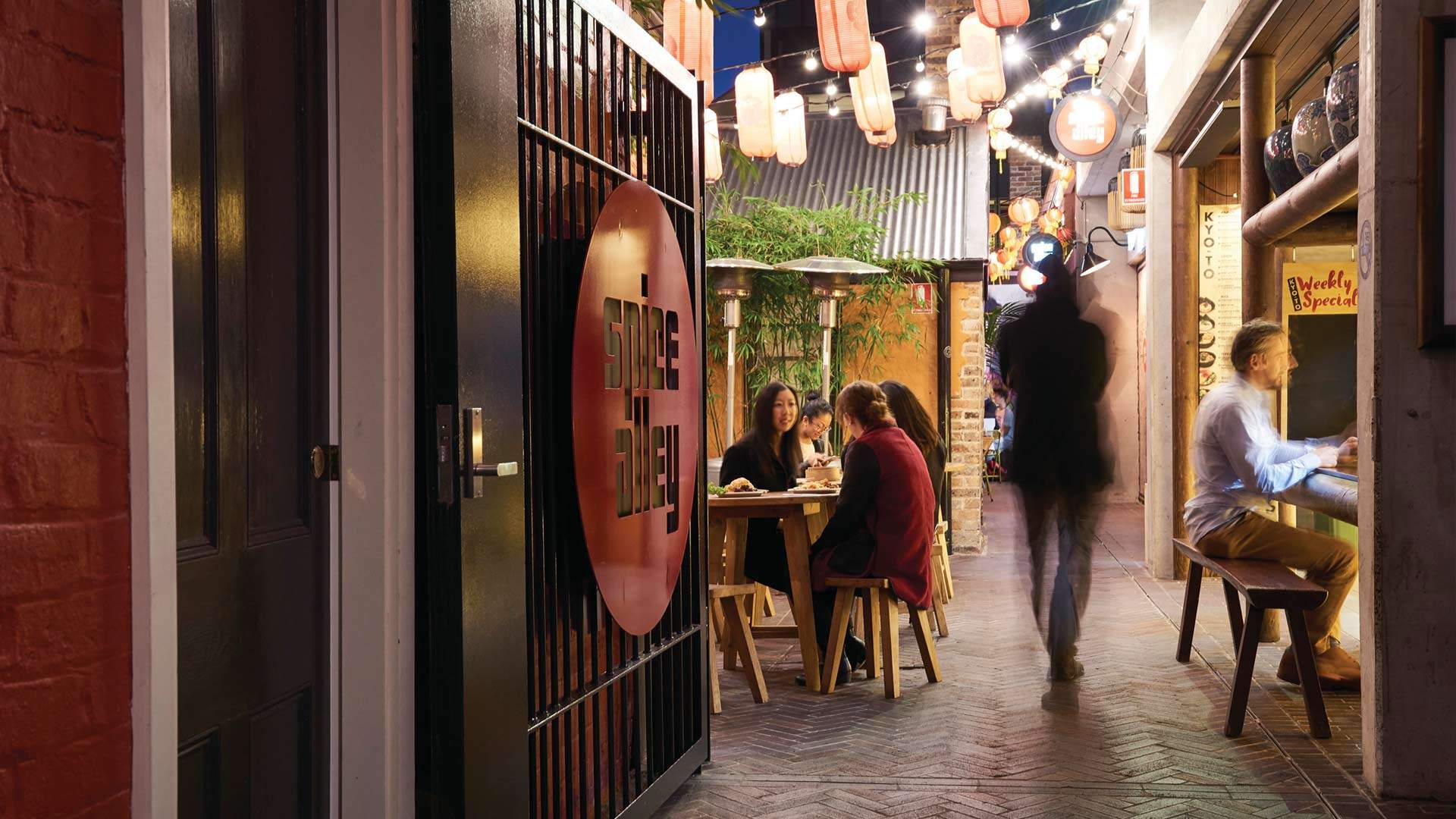 For a hot and spicy date, quite literally, take your bestie to Spice Alley in Chippendale. The bright and lively alleyway boasts a ton of top-notch Asian culinary delights: from authentic Singapore-style dishes to Hong Kong comfort food and traditional Thai street eats. Whatever Asian fare you're craving, you'll find it here. And not only will you be spoiled for choice, but you'll also be spoiled with a no corkage fee. So, enjoy that pink drink, sans exorbitant markup. Keen for a post-dinner treat? Take a stroll to nearby Koi Dessert Bar for a lavish, V-Day-worthy dessert.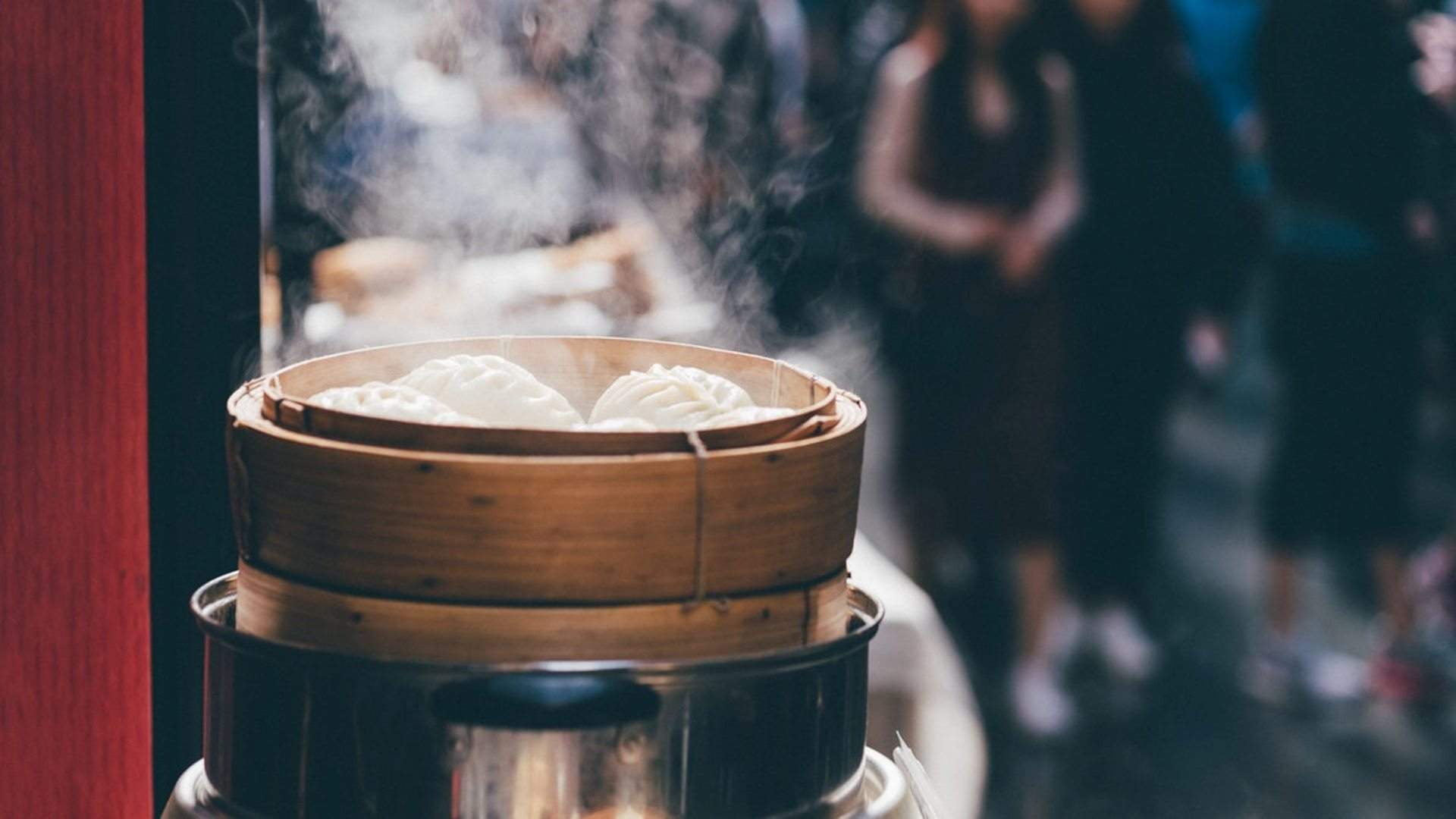 Forget about tacky Valentine's Day decorations and heart-shaped balloons crowding the space — here what you'll find is a rooftop covered with iconic plastic grape vines. You know it, we know it — it's hard to beat a dumpling feed at 'grapes on the roof' (AKA Chinese Noodle Restaurant). These absolutely tasty doughy parcels are handcrafted from scratch, and ridiculously cheap ($8.80 for 12). Situated smack-bang in the middle of Haymarket, the no-frills dumpling house is the perfect place to hit up with a mate and eat till you pop. The best part? Corkage is free. So get set for one helluva cheap and cheerful night out with your bestie.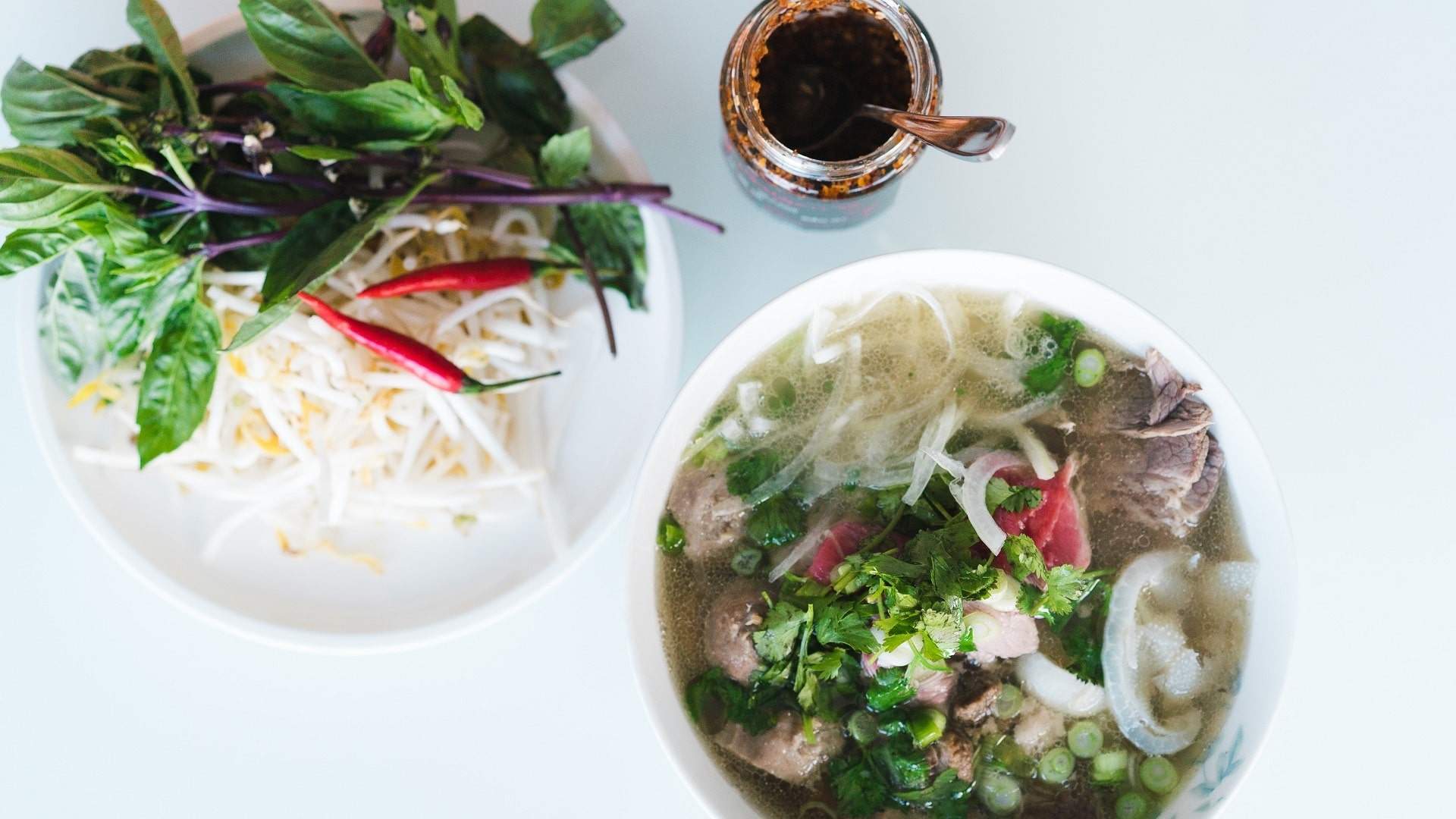 EAT FUH, MARRICKVILLE
Marrickville is renowned for its stellar Vietnamese food. The streets are packed with pork roll shops, fruit and veg markets and, of course, pho hotspots. A good spot to get a noodle soup with your BYO rosé is Eat Fuh. Here, the bowl comes packed full of herbs and the broth pulls no punches when it comes to flavour. Order a soup for you and your mate — extra meatballs are a must — then start your slurping routine: one sip of rosé, one scoop of pho, repeat. If you've got room, take a walk to Gelato Franco and cap off the night with a cooler, different kind of scoop.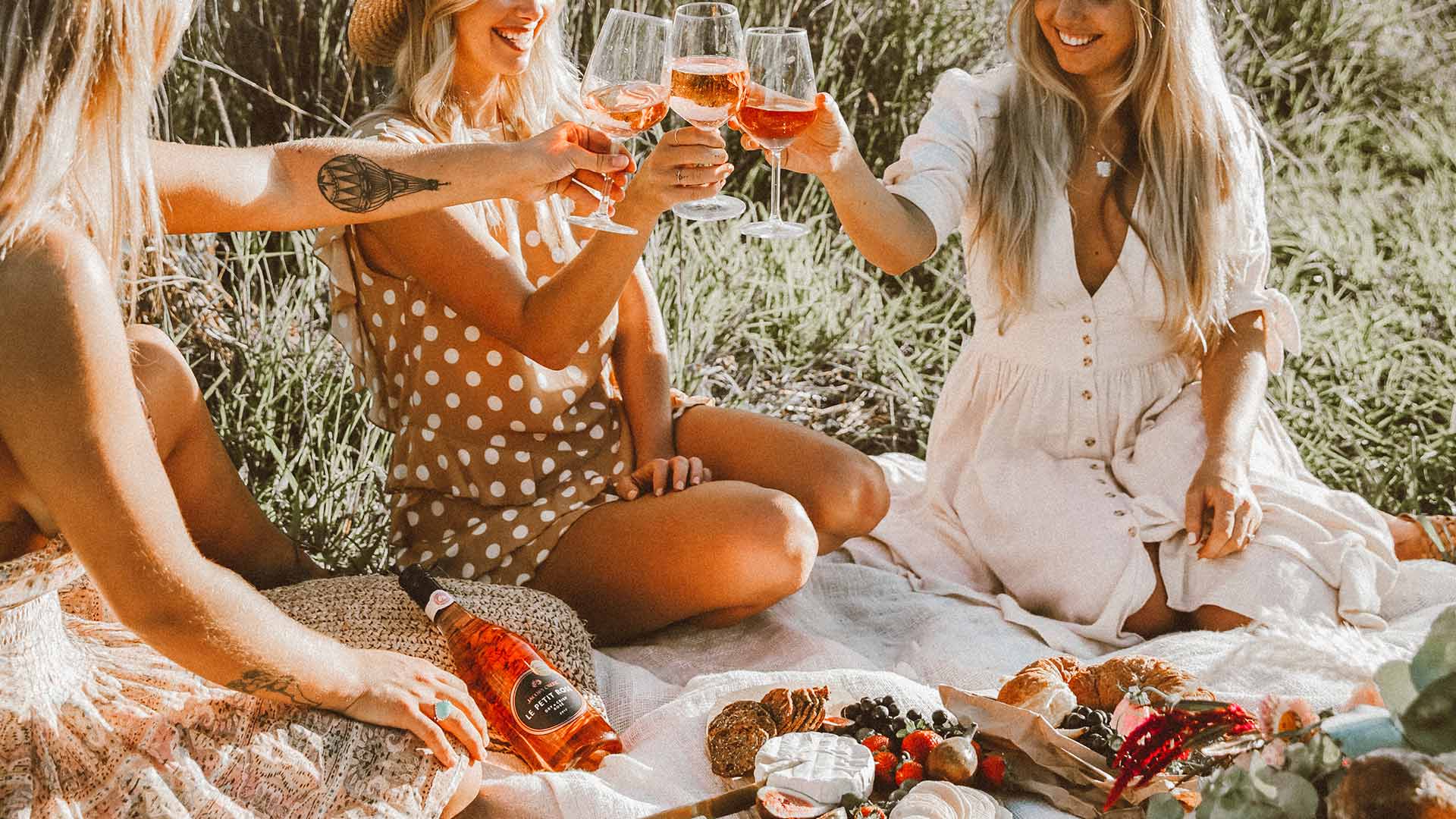 BYO PICNIC
Of course, you can avoid the V-Day palaver entirely and instead pack yourself a picnic to enjoy at one of Sydney's BYO-friendly lookouts. Sunset, vino, good chat and charcuterie is a pretty winning combination. Given the hot weather, we suggest packing your togs so you can have a dip with your bestie beforehand. Our pick of the bunch has to be Parsley Bay. Tucked away in Vaucluse, the quaint park has incredible views, calm (shark-free) waters and a lush bushwalk if you're feeling sprightly. But, really, you could picnic in your own backyard — as long as you've got your buddy and a bottle of something special, you're all set.

The only 'pink' you'll need this Valentine's Day is a bottle of Jacob's Creek Le Petit Rosé.
Published on February 05, 2019 by Rachel Cormack