FOOD & DRINK
Five Twists on Your Favourite Party Cocktails for Your Next Summer Get-together
Give these elevated cocktails a whirl at your next soirée.
in partnership with

After months of cancelled and delayed get-togethers, we're excited to be able to call up our friends and host a much-needed party. If you're in the same spirit, you may be looking to up your cocktail making game for pre- or post-dinner drinks. In partnership with Hennessy, we've pulled together five cocktail recipes that are an upgrade to the classics — from fruity concoctions that'll make you feel like you're on an overseas getaway to sophisticated takes on sidecars, martinis and champagne cocktails. And, most can be made or prepared in advance to help take the stress out of having everyone over to yours this holiday season.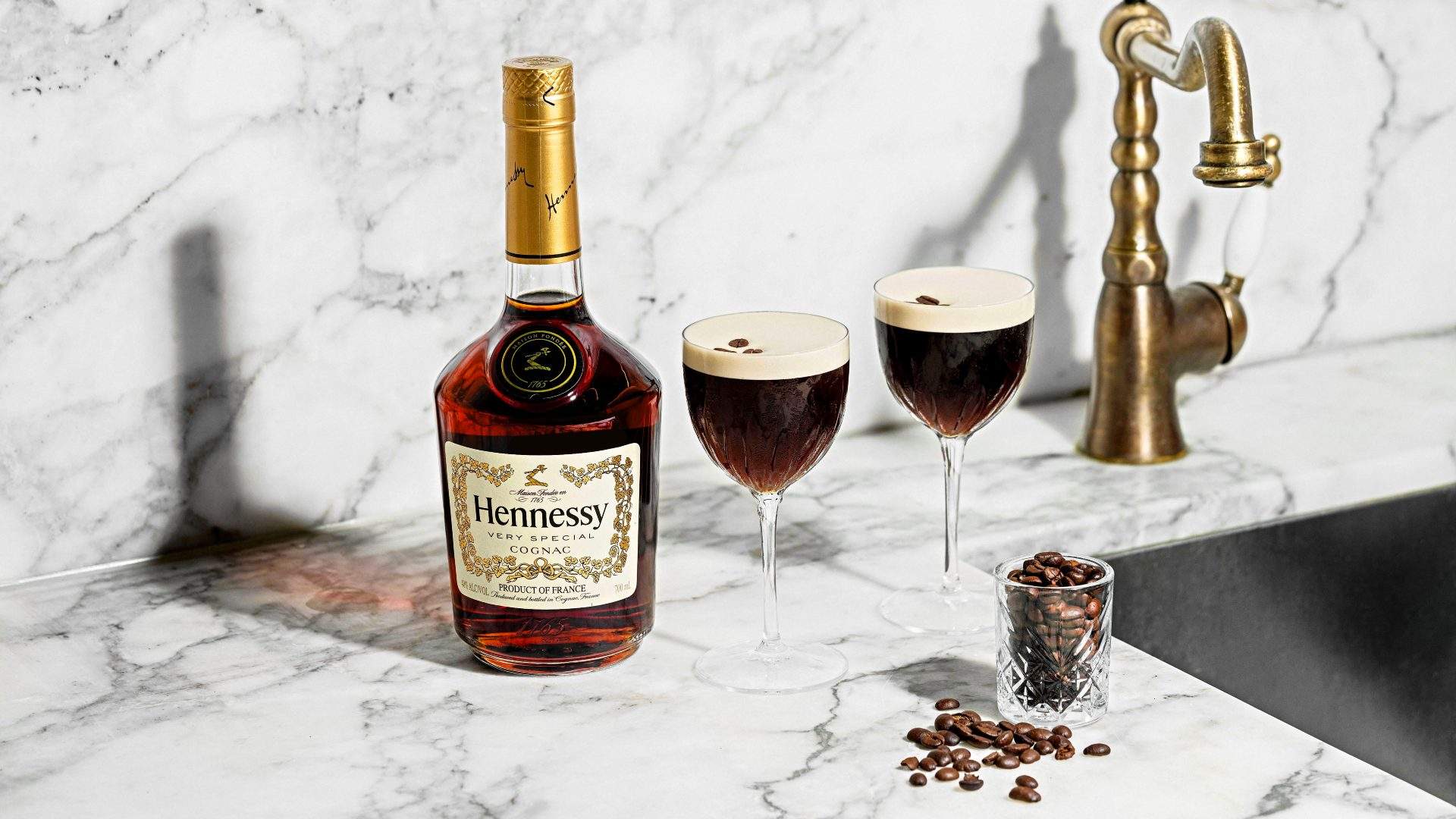 ESPRESSO MARTINI
When you want to shake up your favourite caffeinated cocktail to pep everyone up at the end of a big meal, try whipping up this elevated version. The below ingredients serve one, but you can batch make this drink to make offering up a round easier on you.
Ingredients
45ml Hennessy VS
10ml Mr Black Cold Brew Coffee Liqueur
40ml freshly made, chilled espresso or cold drip coffee
10ml sugar syrup
Coffee beans (optional)
Method
Shake all the ingredients together with ice. Strain into a chilled glass and serve with coffee beans (optional).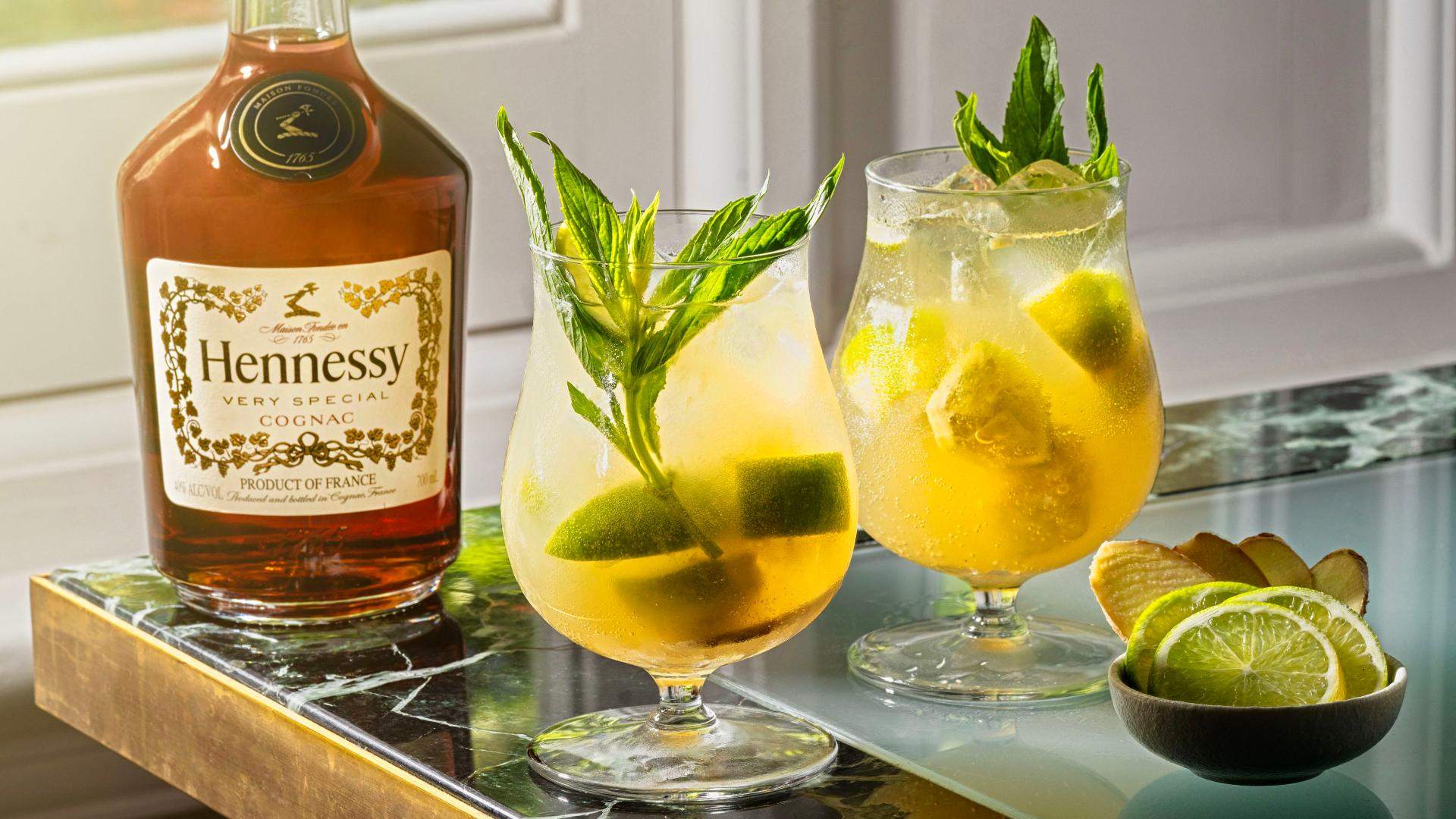 GINGER MULE
When you're keeping things as simple as possible for your at-home occasion, there's a refreshing drink you can make with three ingredients and minimal effort, but still looks impressive. Scale up the below ingredients to serve more than one.
Ingredients
45ml Hennessy VS
Ginger beer
Lime juice
Mint leaf (optional)
Method
Add cognac to a tall glass and top up with ice. Squeeze the juice of a quarter of a lime and add to glass. Top up with ginger beer and garnish with a mint leaf or wedge of lime (optional).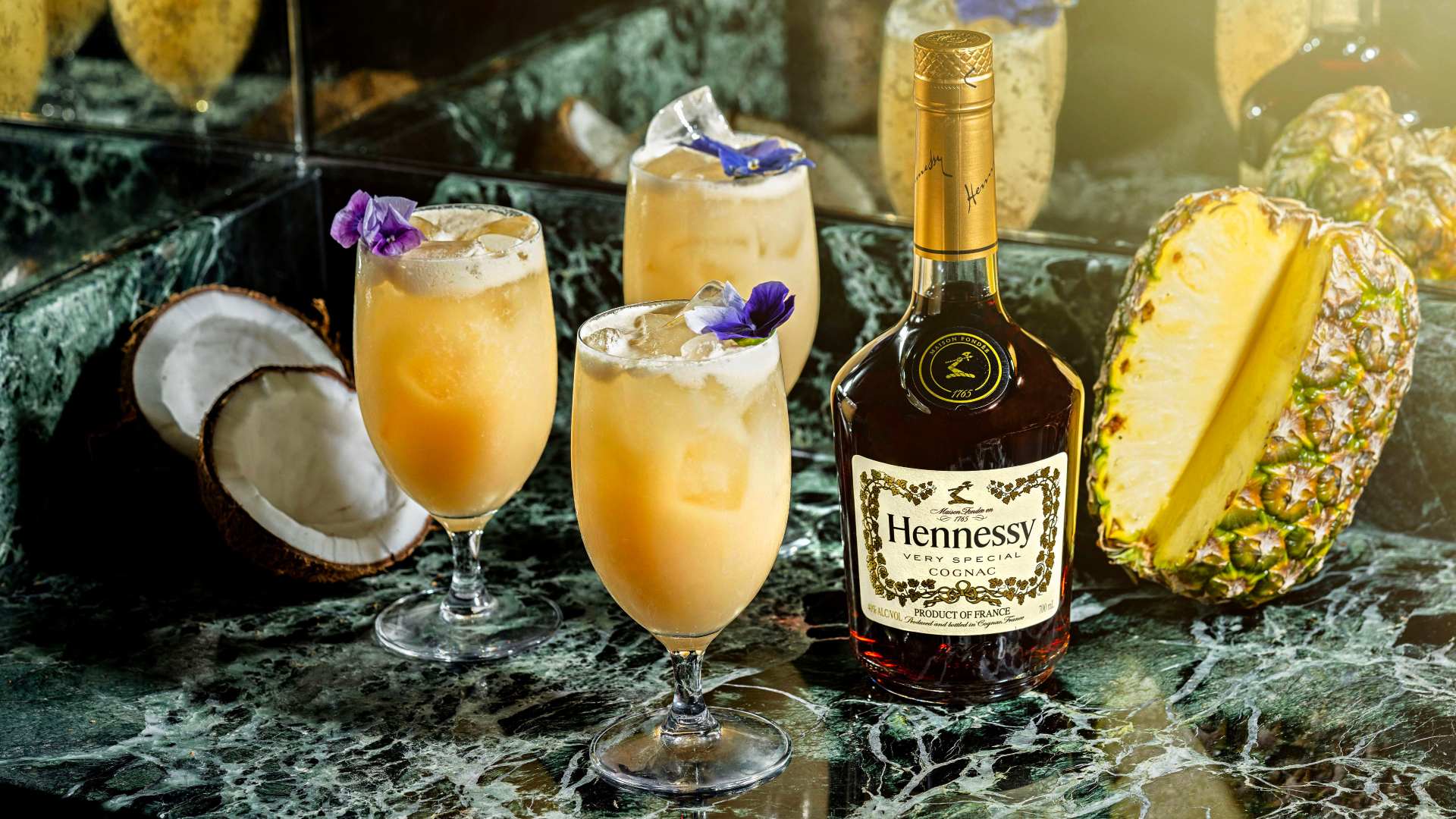 PINA COLADA
Few people like getting caught in the rain, but many more enjoy this fruity drink. And you can take the holiday cocktail up a notch with this truly luxury take on a piña colada.
Ingredients
45ml Hennessy VS
15ml coconut cream
15ml coconut cordial
45ml pineapple tepache (fermented drink)
Squeeze of lime
Method
Shake cognac, coconut cream, coconut cordial and squeeze of lime together. Pour pineapple tepache into a glass. Strain shaken ingredients into the same glass and top up with ice.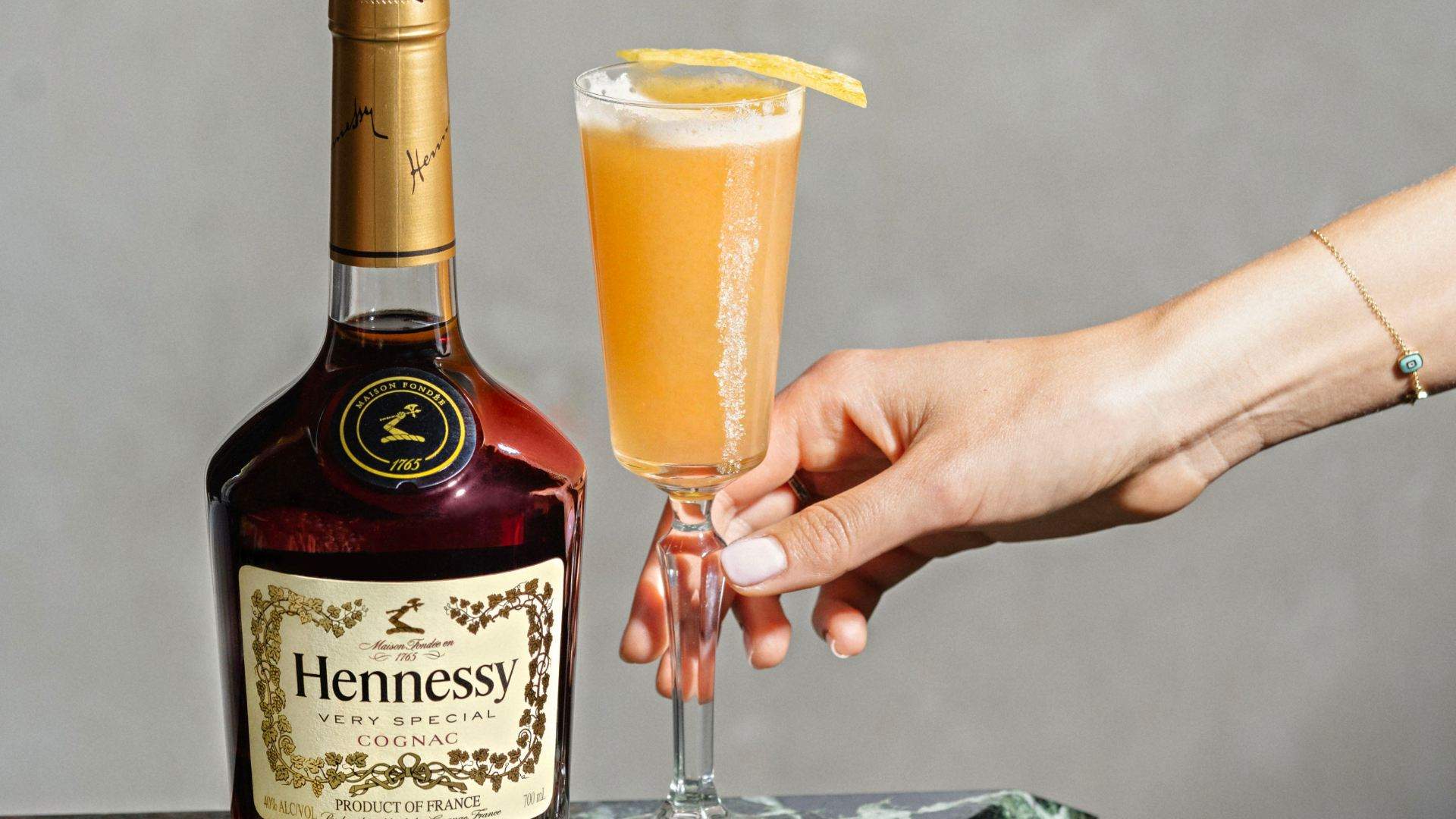 FRENCH 75
When you're out to impress, this elegant and easy-to-make cocktail has that je ne sais quoi. The classic drink is usually made with gin and champagne, but this twist uses cognac.
Ingredients
40ml Hennessy VS
40ml champagne
30ml lemon juice
20ml sugar syrup
Method
Shake cognac, lemon juice and sugar syrup together with ice and strain into a glass. Top up with champagne.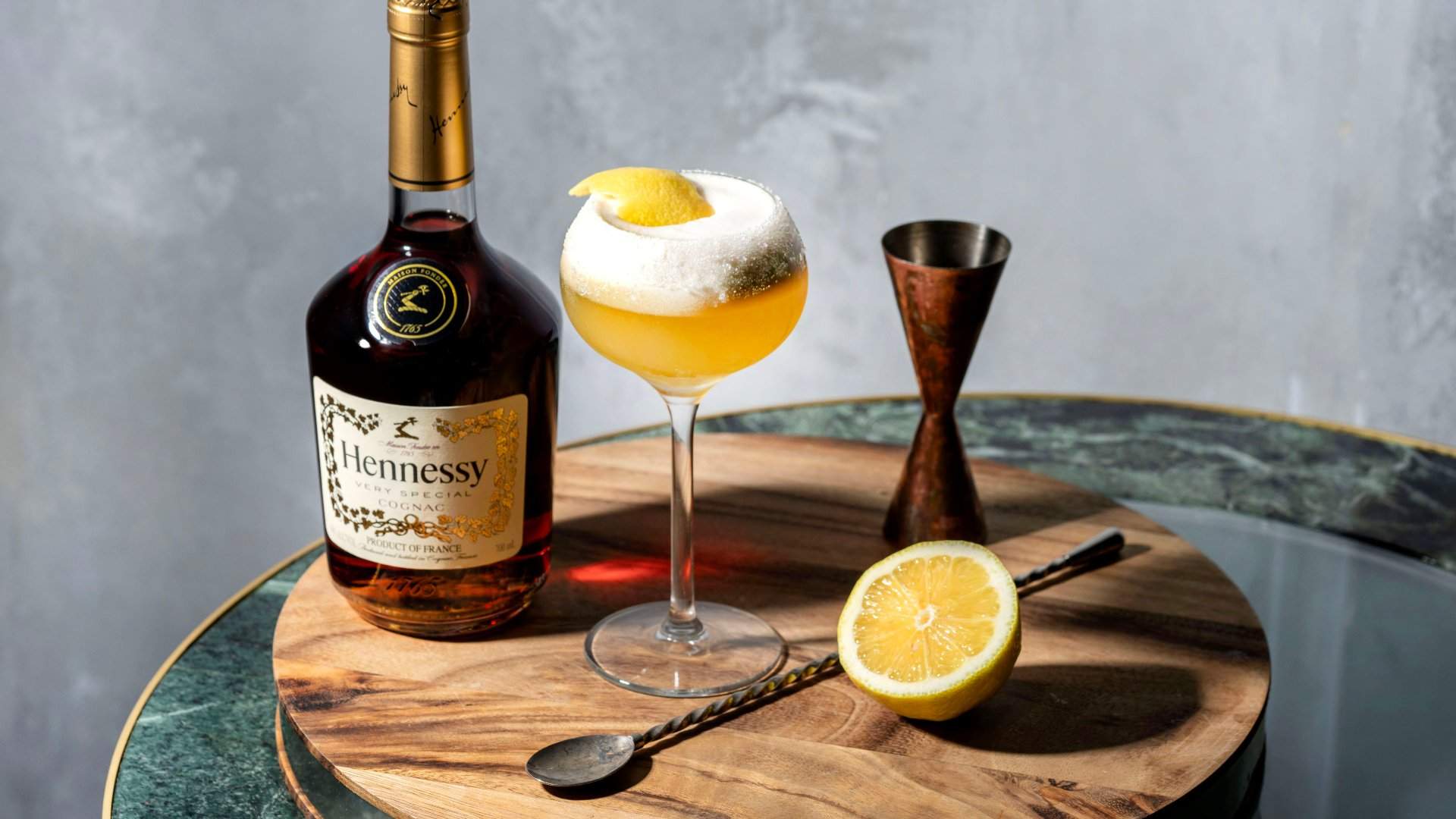 SIDECAR
This party-ready drink will appeal to your sweeter toothed guests. Make this sugar-rimmed cocktail as a welcome drink, or to serve with desserts. Though the egg white gives it a perfect cloud-like top, it's entirely optional.
Ingredients
40ml Hennessy VS
20ml Cointreau or triple sec
25ml lemon juice
10ml sugar syrup
Egg white (optional)
Method
Shake all ingredients together. Pour over ice, or serve straight with a sugar rim on glass (not salt).


Find more cocktails recipes on the Hennessy website. 
Published on December 08, 2020 by Emma Joyce