Five Wineries to Visit on New Zealand's South Island If You Are or Want to Be a Wine Expert
Where your tastebuds get an adventure holiday.
in partnership with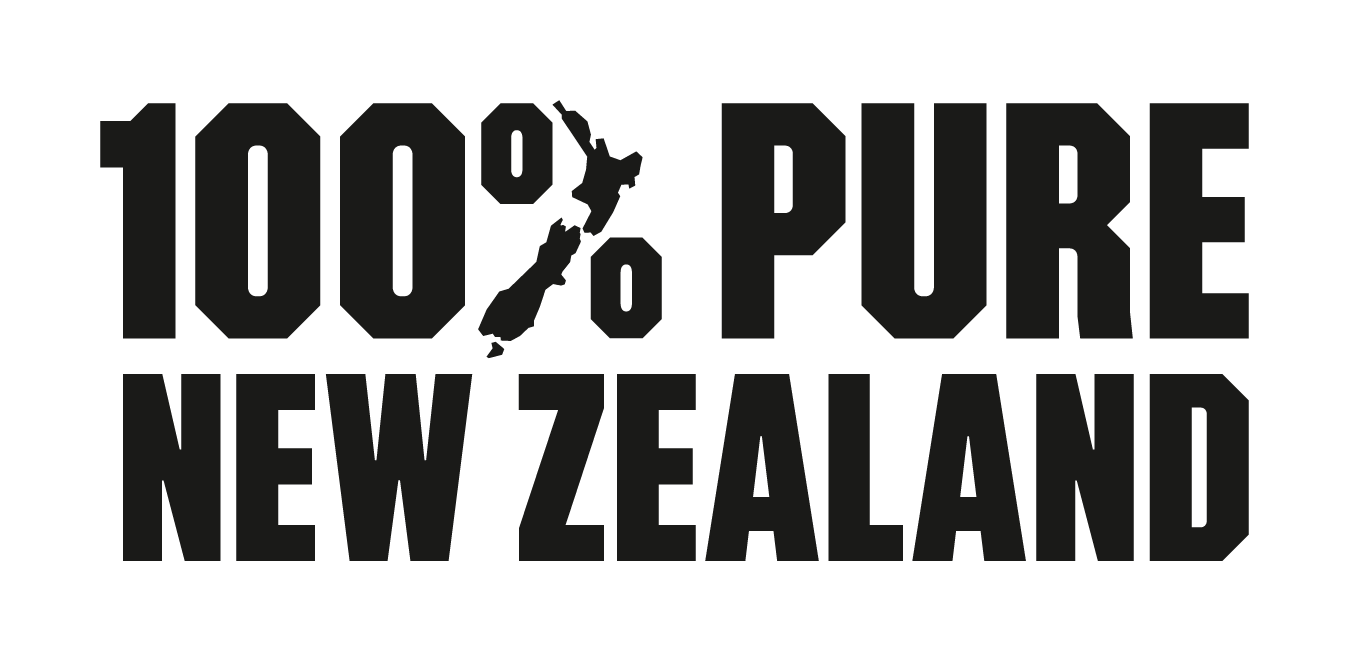 If you're heading to the South Island of New Zealand for a vacay, people are going to have some questions for you. "Was it gorgeous?" Duh. "Was it cold?" Only a little. "Do you now have a whole album of photos of you standing in front of crystal lakes, rugged mountain ranges and glorious plains that you'll cherish until the end of time?". Well, obviously.
They'll also expect you to have visited vineyards and know your way around a bottle of wine. So you can study up, we've collated a list of the absolute best wineries on the South Island. Hit them up if you want to learn a thing to two about your pinots and rieslings.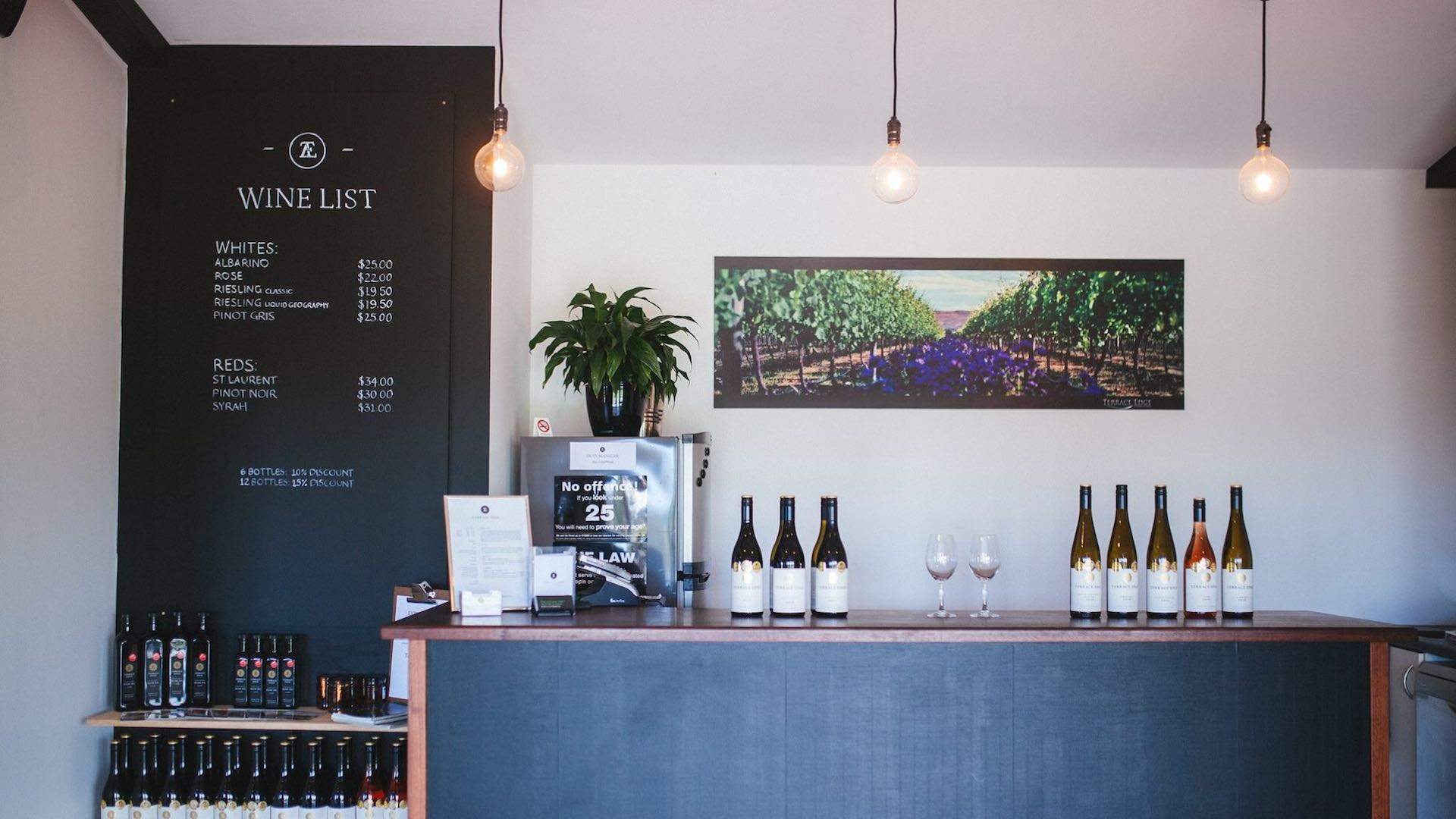 TERRACE EDGE WINERIES, WAIPARA
Once you touch down in Christchurch, there are a few great reasons to head north first. Mostly wine. Head up the scenic coast and only an hour out of Christchurch you'll find Waipara, which is home to many iconic wineries. We recommend Terrace Edge. They won Vineyard of the Year at the NZ Organic Wine Awards 2018, so you can go ahead and raise your expectations sky high.
Head to the tasting rooms and try some of their famous pinot noir and riesling. Hot tip: make sure you phone ahead so they know you're coming. They're a small, family-owned and -run establishment and can give you tiptop service and tasting notes if you only give them some notice.
Near the tasting room, their picnic tables overlook the lush vineyards and, with the mountain backdrop, are the perfect place to enjoy a glass or two. While you're there, grab a bottle of their olive oil; they make it from olives grown on the site.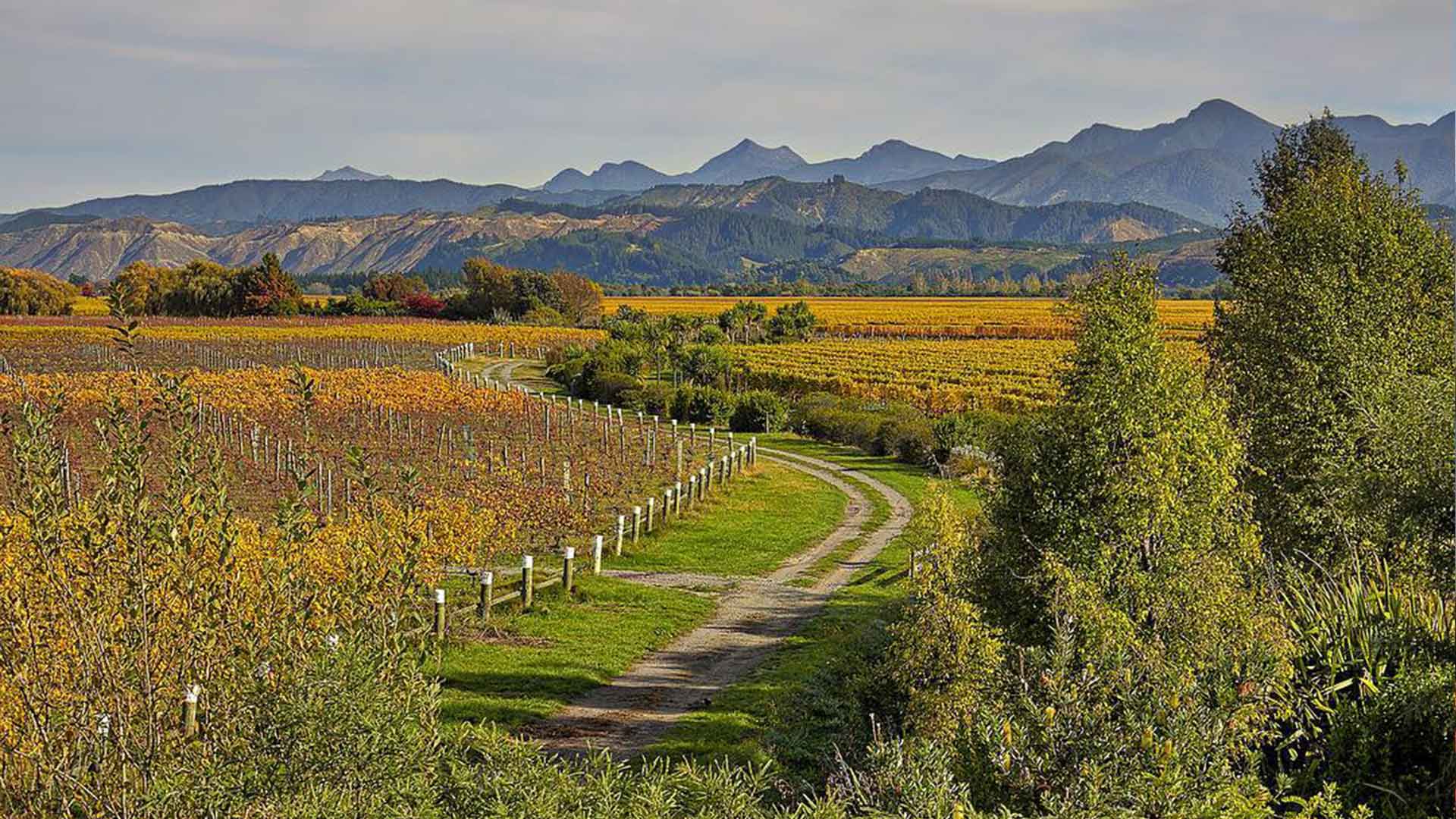 FRAMINGHAM WINES, RENWICK
While you're in the north, set your sights on Renwick, a little town east of Blenheim in the Marlborough region of the island. Here you'll find Framingham, a winery that does away with snootiness and replaces it with live music and good times. You won't find any winery cliches here — except for the views, of course.
Plan ahead so you can enjoy the spectacular panoramas before dusk (they are particularly glorious in autumn when the first snows start to dust the distant mountains) and grab a glass while watching a local band. They have some of the oldest riesling vines in Marlborough so we definitely recommend tasting what they produce, as well as the Sauvignon Blanc.
The other interesting thing about Framingham is they are accredited as environmentally sustainable and practice organic estate viticulture, which is the future of winemaking. Snaps for Framingham.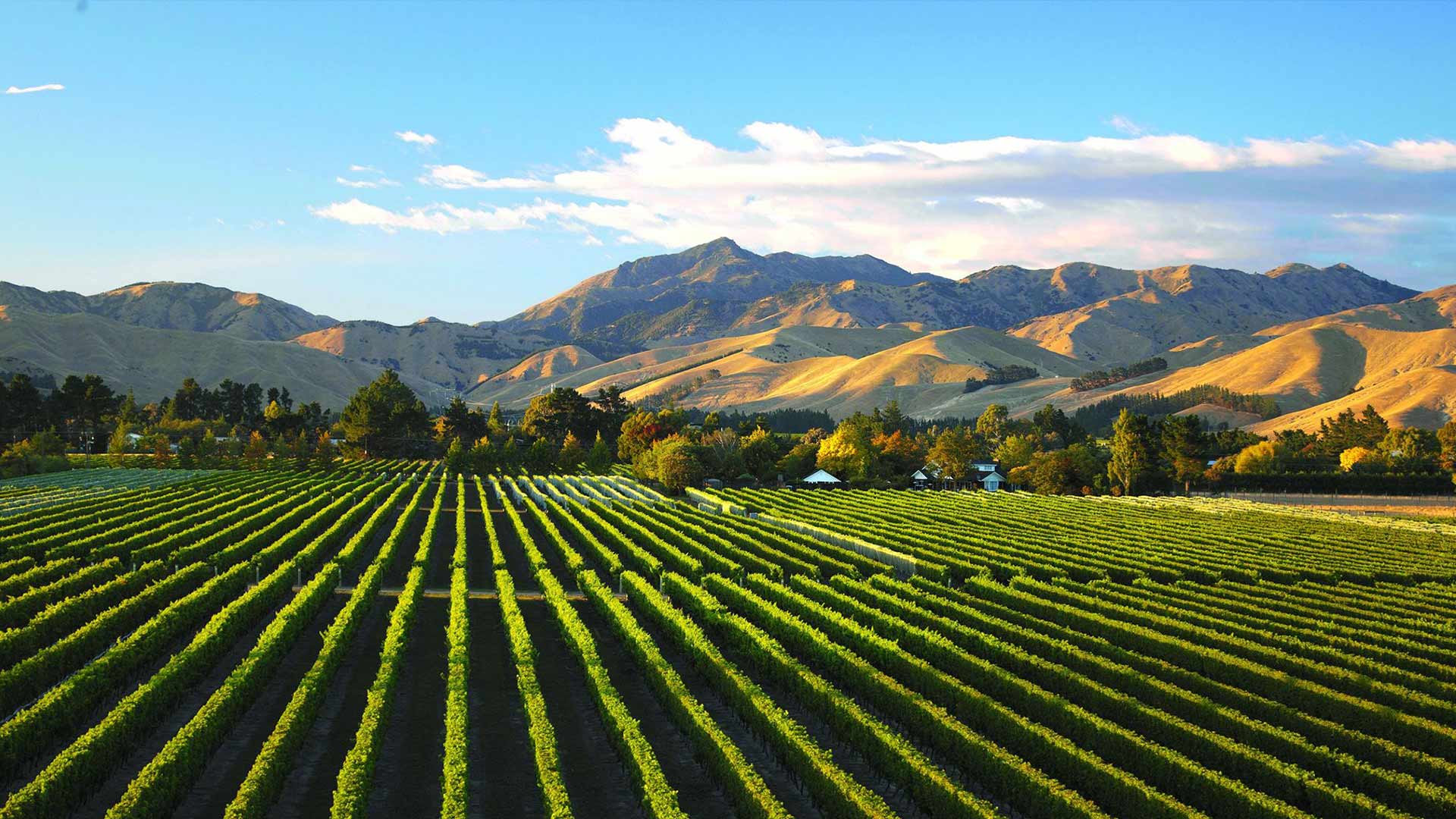 SAINT CLAIR FAMILY ESTATE, BLENHEIM
While you're in the region, you'd be a fool to miss Saint Clair Family Estate, one of the north's best wineries. This winery is a little more what you're used to — a classic set-up with stunning views, a tasting parlour, grounds aplenty and a menu that will make your mouth water. Their staff will talk you through their best drops. We recommend trying a sauvignon blanc, pinot gris or chardonnay as, in a line-up of many (and we mean many) award-winning wines, these varieties boast the most awards.
If you're peckish, grab a table among the vines and order one of the local plates. Options include fresh produce from the sea, land or from their winery gardens. From land to plate, right before your eyes — what could be better?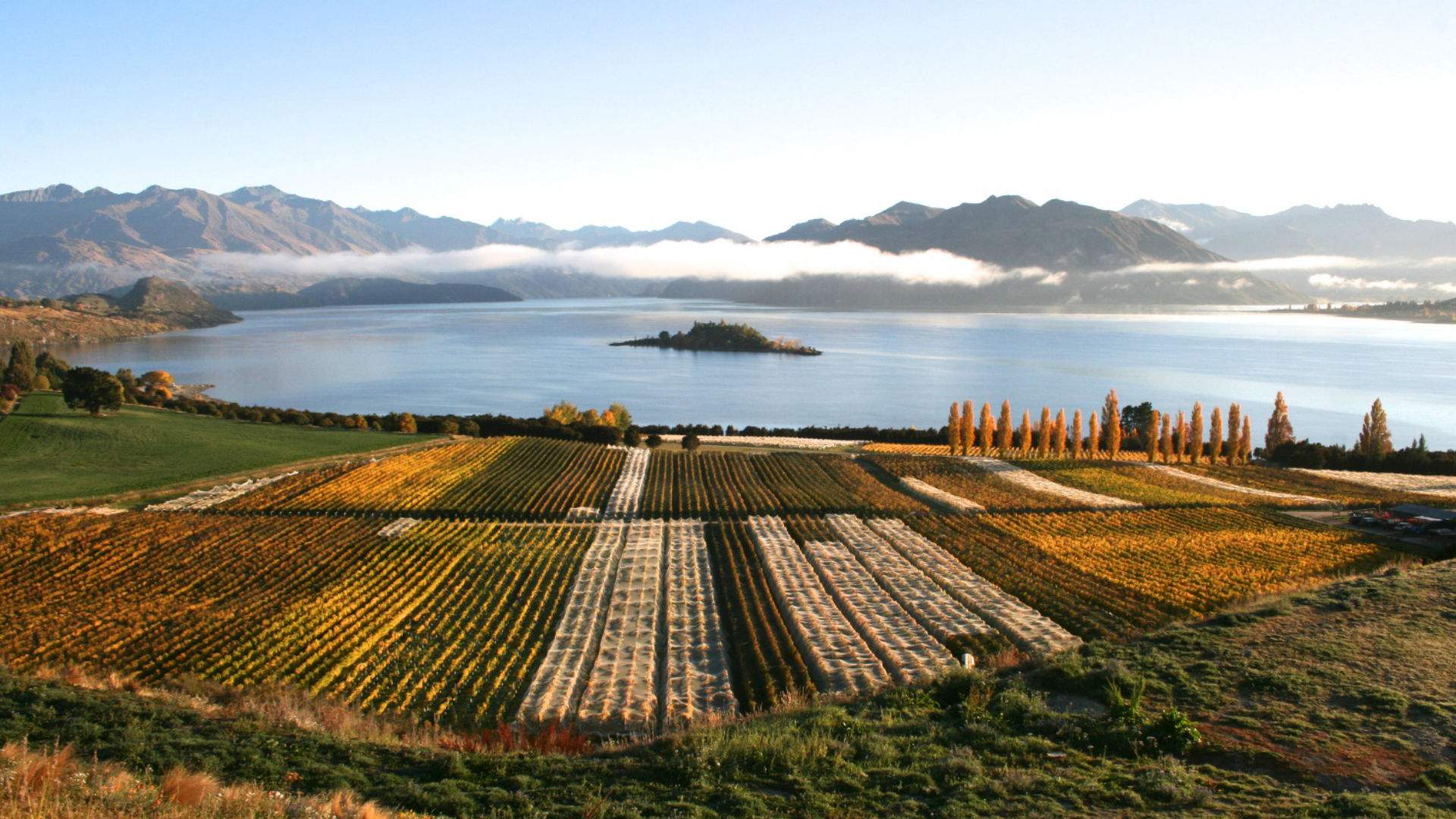 RIPPON VINEYARD, WANAKA
Once you've made your way back down south, Rippon Vineyard is only a short drive west of Lake Wanaka (another must-do on your NZ itinerary) and boasts spectacular views of the lake and surrounding mountains. The grounds are steep and, in spring and summer, blooming with glorious wildflowers. You can partake of generous tastings in the parlour or enjoy a glass on the lawn overlooking the grapevines and catch a glimpse of Ruby Island in the middle of the lake.
Rippon doesn't charge a tasting fee, but they do take donations for a Habitat Restoration programme so if you have a taste, give generously. If you're a larger group (seven or more), you can book in a private tasting with a knowledgeable host to educate you on half a dozen wines.
And if you get a moment, take a looky-loo around the building itself. It's a gorgeous old space with high ceilings and abundant fireplaces.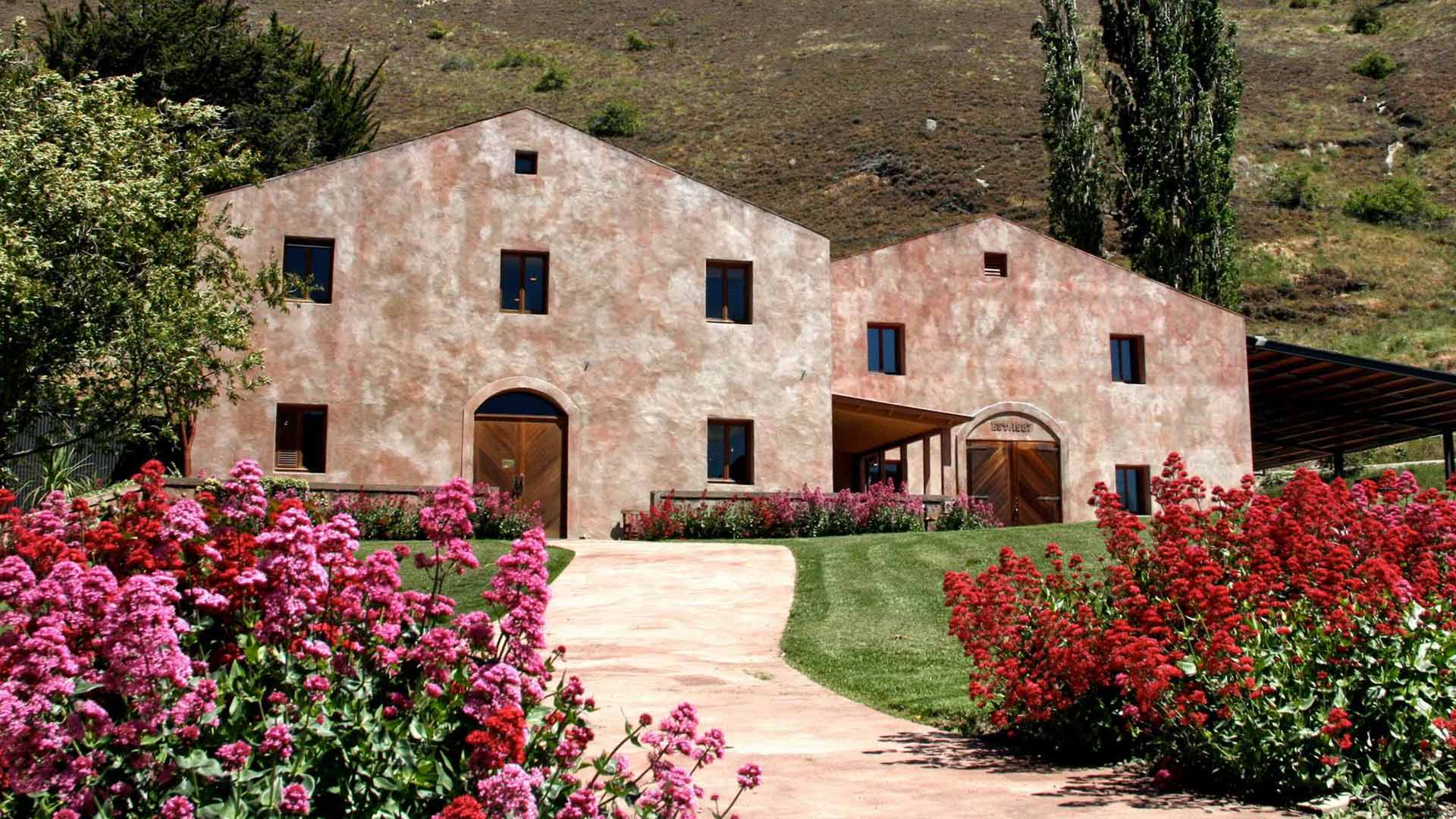 CHARD FARM, OTAGO
While you're in Otago, head south from Wanaka to Chard Farm, just east of Queenstown. The drive along Lake Dunstan is pretty special, and you'll be rewarded with one of the most rustic wineries you ever did see.
Chard Farm is nestled at the base of a gentle mountain and alongside the deep trench of Kawarau River. In winter it's covered in snow, but the rest of the year, the blocky, peach buildings are surrounded by wildflowers and shockingly lush vineyards. It's run by a sweet family and their cellar door is open seven days a week. We recommend the pinot noir (their speciality), but the riesling and pinot gris are also great. If you're a larger party, six or more, be sure to call ahead so they can accommodate you. Otherwise, just turn up and enjoy a quality drop while overlooking the pretty countryside.
Start planning your trip to New Zealand's south with our guide to the South Island journeys to take here.
Introducing Concrete Playground Trips
Book unique getaways and adventures dreamed up by our editors