Bar Botanica Is the Central Coast's New Plant-Filled Cafe and Gelateria
You'll find it inside an old mud-brick hut in the middle of Distillery Botanica's garden.
Sip on coffee, enjoy a gin cocktail and devour goat's milk gelato in a garden oasis. You can do all three at Bar Botanica: a new cafe, bar and gelateria on the Central Coast.
Breathing new life into a rustic 70s hut in the middle of Distillery Botanica's garden, Bar Botanica is the brainchild of Julia and Dan Hughes, the creators of Mr Goaty Gelato.
Dan has been making Mr Goaty's gelato in the distillery — known for its Moore's gin and Mr Black cold brew coffee liqueur — for the past two years, drawing inspiration for his gelato flavours from botanicals in the garden. Before his days scooping highly acclaimed gelato, Dan was a chef at Bronte's Three Blue Ducks.
Centred around the old English concept of 'elevenses' — a light snack enjoyed just before midday, and an integral part of the hobbit diet — Bar Botanica is open from mid-morning to late afternoon for small bites, drinks and gelato. The menu is inspired by Dan's experience working in kitchens around the world, drawing on his classic French chef training and using fresh seasonal produce grown from the garden.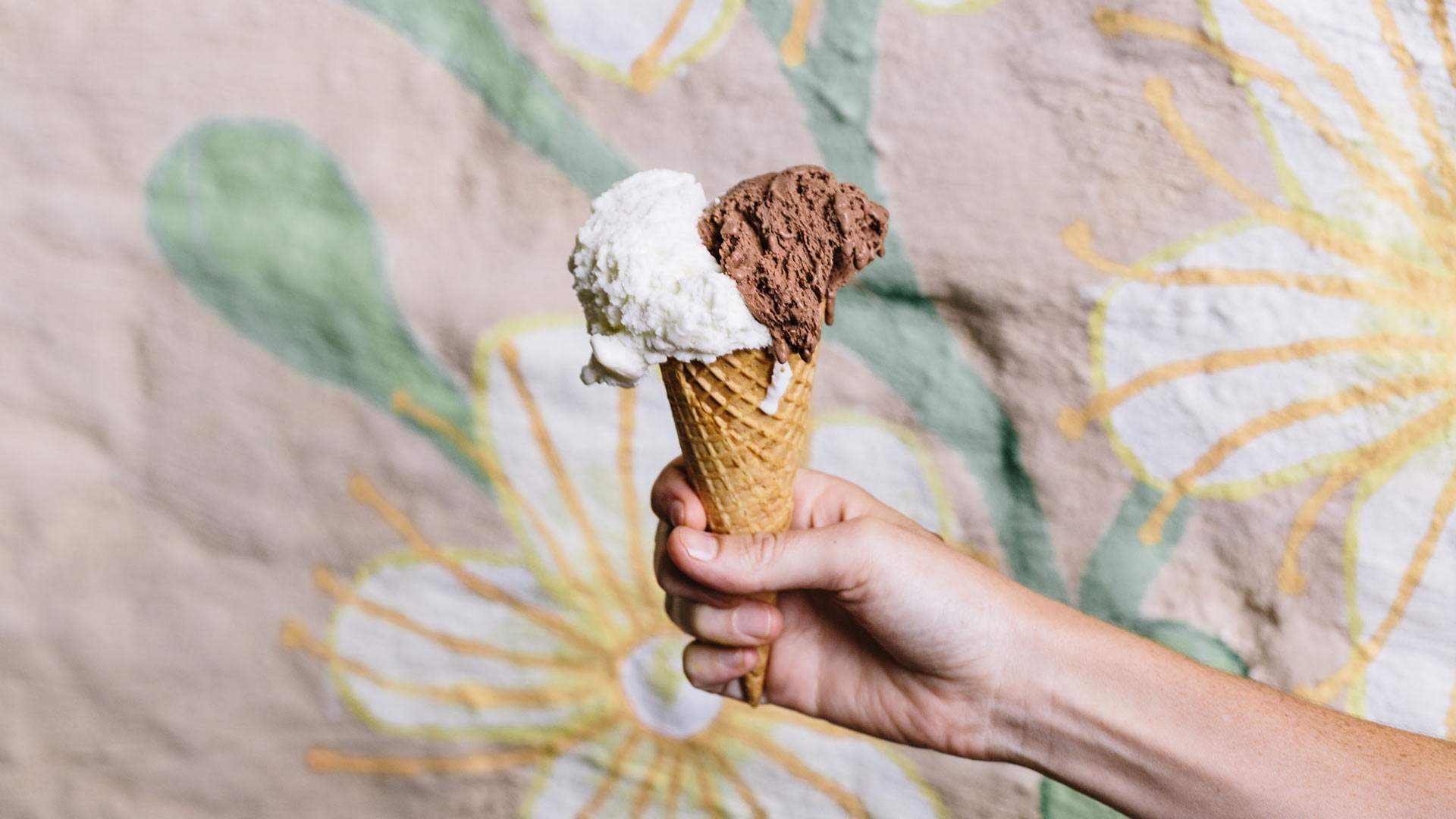 Pair a chicken liver parfait with Distillery Botanica blackcurrant liqueur, enjoy a lazy afternoon with a ploughman's lunch featuring gin-spiked cheddar and olives, or down a quick chicken and tarragon sandwich matched with coffee roasted on-site (using the same beans as the aforementioned Mr Black). Once the cafe is licensed, it'll start selling gin, wines and local Six String beer, too. 
Of course, you'll need to leave room for dessert, too — there are 14 house-made gelato and sorbet to choose from (as well as freshly baked pastries, tarts and cakes). The flavours rotate often, but expect the likes of honeycomb and lavender and lemon myrtle macadamia. And, while Mr Goaty's original gelato is made using goat's milk, there are cow's milk and dairy-free options, too.
This winter, the eatery will play host to a series of pop-up dinners — we'll let you know when they're announced. In the meantime, road trip to the revamped, plant-filled hut for a lazy Sunday picnic, a bite to eat and an award-winning gelato cone.
Find Bar Botanica inside Distillery Botanica at 25 Portsmouth Road, Erina and open Wednesday–Sunday, 10am–4pm.