FOOD & DRINK
Five New Italian Dishes to Try in Sydney
We've seen an influx of Italian restaurants — make time to try them all.
Five New Italian Dishes to Try in Sydney
We've seen an influx of Italian restaurants — make time to try them all.
in partnership with
When it comes to Italian food in Sydney, we're spoilt for choice. We've been treated to an influx of new Italian restaurants over the past couple of years — some serving classic pasta, others serving Italian-esque fusion food, and one ditching the new-wave to wheel out small plates on a marble trolley.
We've teamed up with Disaronno to celebrate Italian culture and bring you this list of the best new Italian dishes in Sydney. A classic Italian cocktail is the perfect accompaniment to an Italian meal, so toast to Disaronno Sour Hour by mixing 50ml of Disaronno (an amaretto-flavoured, Italian liqueur) with lots of ice, 25ml of lemon juice, 5ml of sugar syrup and an egg white (if desired) before digging in to one of Sydney's best dishes. Buon appetito.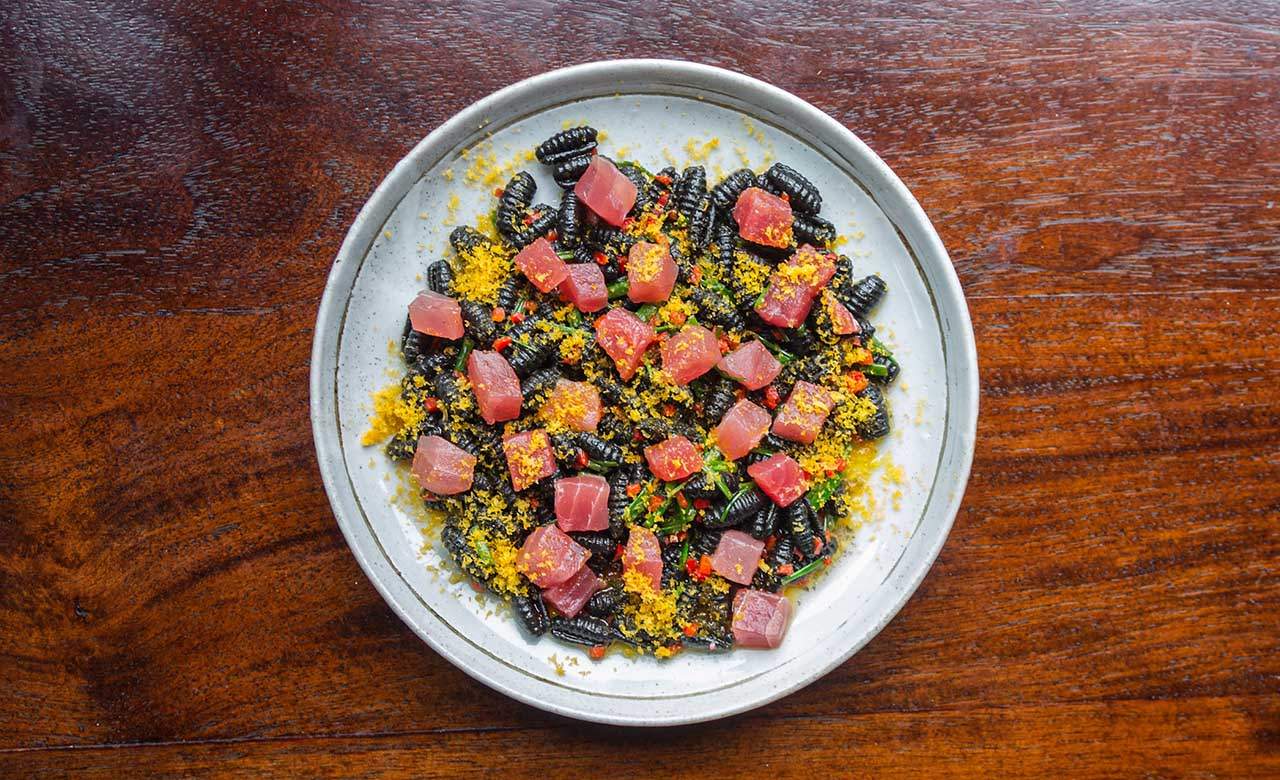 ACME: SQUID INK MALLOREDDUS, TUNA, BOTTARGA
ACME is anything but your typical Italian restaurant. In fact, #notanitalianrestaurant is one of owner and chef Mitch Orr's favoured hashtags. The expertly-curated small menu at this Rushcutters Bay establishment is Italian-focused, but a diverse range of other culinary influences puts ACME in a league of its own. It's tough to pick a favourite dish, but we're huge fans of the squid ink malloreddus ($26) — juicy chunks of tuna, bottarga (a yummy salty fish roe) and malloreddus (a small half-shell pasta) made with squid ink. The delectable dish is complemented by equally gorgeous decor: large windows and backlit mirrors create an intimate atmosphere perfect for date night.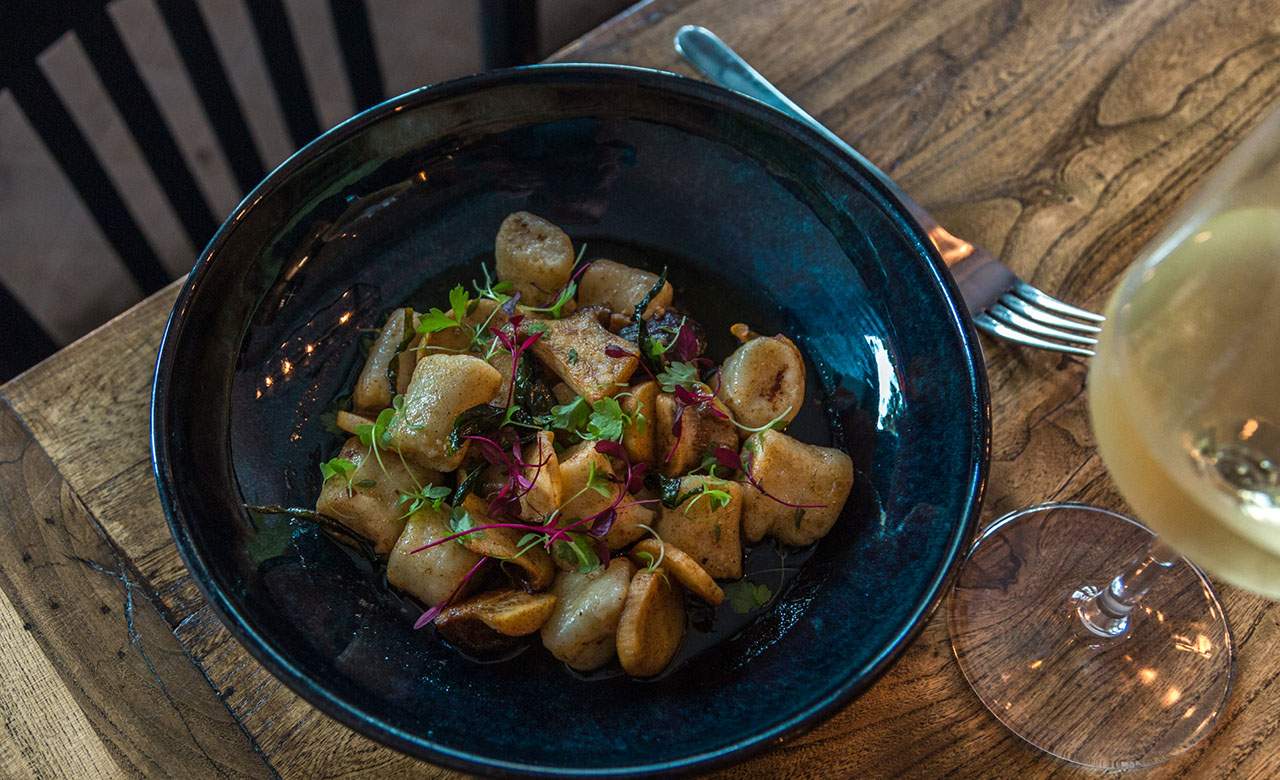 BIG POPPA'S: RICOTTA GNOCCHI WITH KING BROWN MUSHROOMS, BROWN BUTTER, TARRAGON, AMARETTI AND PECORINO
There's just so much to love about Big Poppa's. For starters, it's open until 3am and is home to a massive cheese fridge that houses the restaurant's 25-plus (!) varieties. Downstairs is a cocktail bar with low lighting, leather booths, and a vintage mosaic of Biggie Smalls. Upstairs, you'll get more of a classic ristorante vibe — but it's combined with the venue's characteristic hip hop playlists. Wherever you choose to sit, don't miss the new, and insanely good ricotta gnocchi ($25). This decadent vegetarian dish features brown butter, king brown mushrooms and pecorino cheese atop ricotta-stuffed gnocchi.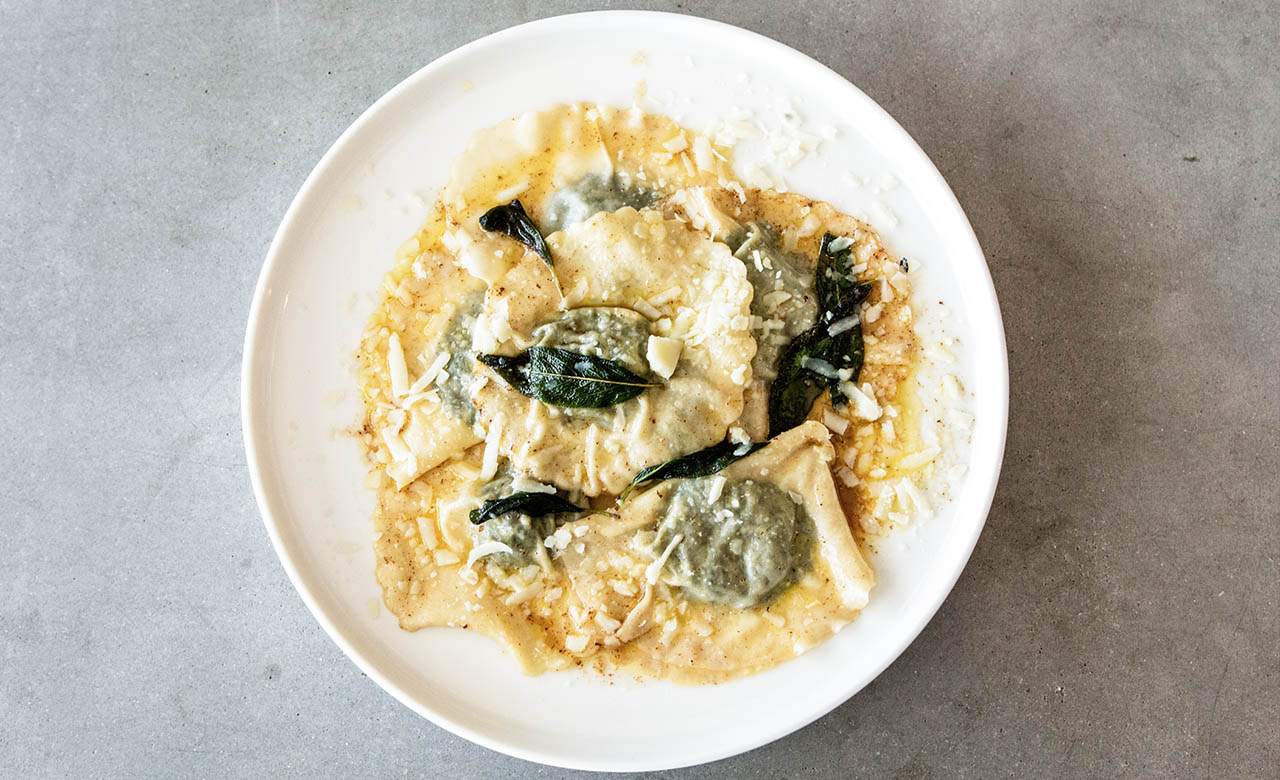 I, MACCHERONI: TORTELLI REGGIANO WITH SPINACH, BURNT BUTTER AND SAGE
I, Maccheroni is a delightful addition to Rose Bay, offering locally-sourced Italian fare in a small, beautifully-designed space — think exposed-brick walls, blackboards, and a single communal table. Chef Marcello Farioli (formerly of 10 William Street) has designed a concise, rotating menu that applies modern techniques to classic recipes with phenomenal results. The undisputed standout? The tortelli regianno ($28), a mouthwatering combo of spinach, sage, burnt butter, and a generous heaping of parmigiano-reggiano cheese to top it all off. Order this, fall head over heels, and then consider learning how to recreate it at home in one of the restaurant's cooking classes.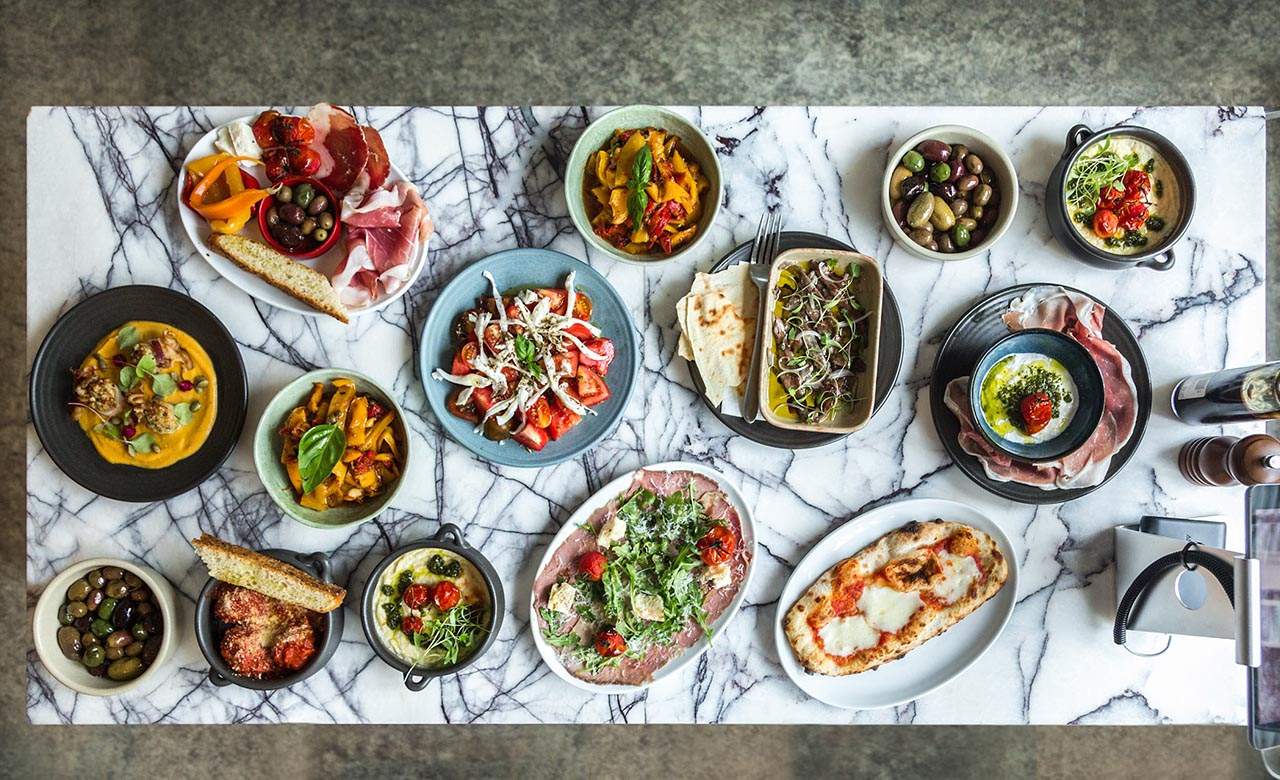 MEZZANINO RISTORANTE: PIATTINI MENU
For something a little different, head to Mezzanino, the new restaurant above Danks Street Produce Merchants. In this sprawling, sunlit space, piattini (small plates) will come straight to your table on a marble-topped carrello (cart) courtesy of chef Riccardo Interdonato (formerly Grossi Florentino). Sourced fresh from the markets downstairs, these seasonal plates are simply delizioso. Try the impossibly juicy meatballs served in a lush tomato sauce or the caprese salad with a delectably creamy mozzarella. While there's also a traditional menu, we think it's a lot more enjoyable to gorge yourself on heaps of smaller ones.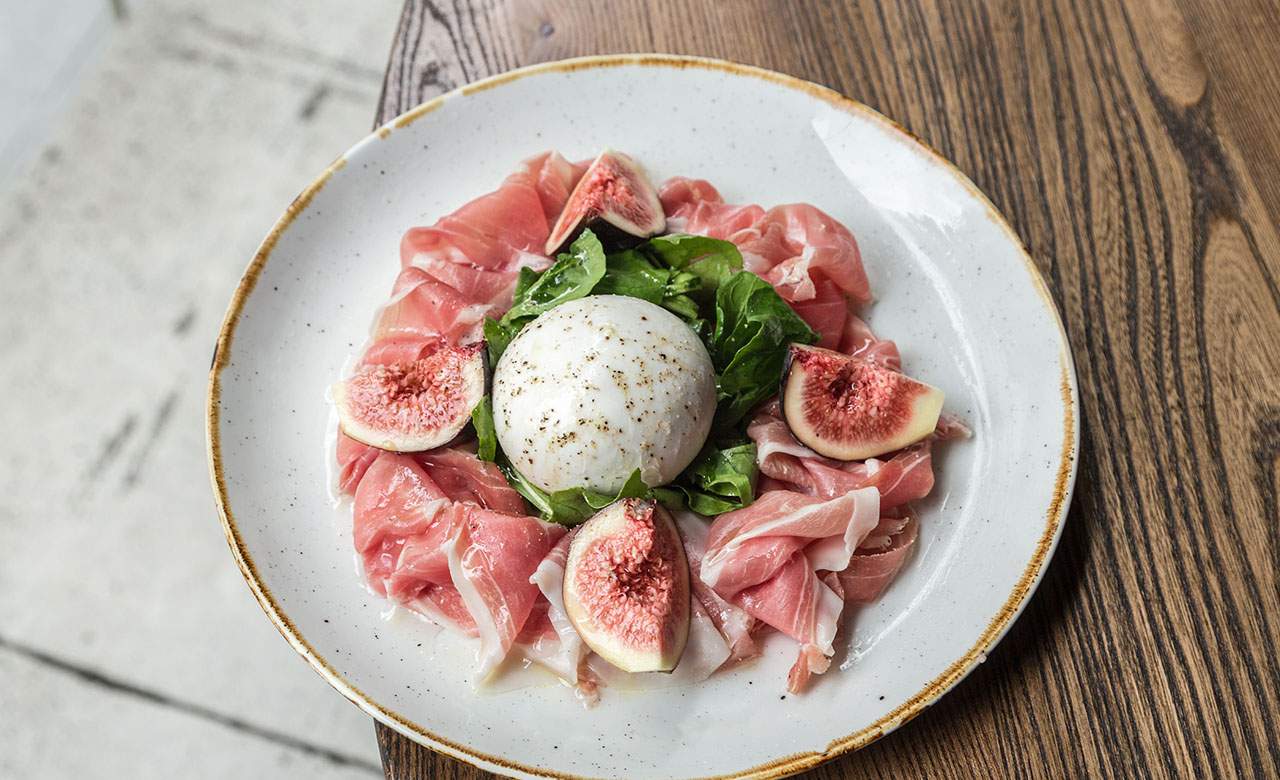 BAR MACHIAVELLI: CULATELLO WITH BURRATA CHEESE, FIGS AND RUCOLA
Save this one for a night when you're in the mood for a cheeky splurge. Sister restaurant of Sydney institution Machiavelli Ristorante, Bar Machiavelli is a dramatic venue featuring towering ceilings, dark-wood tables and exposed-brick walls onto which cinematic images are projected. As is to be expected from chef Paola Toppi, the menu is focused on homemade pasta and antipasto. We've fallen for the culatello ($29), a premium prosciutto topped with to-die-for burrata, fresh figs, and a generous heaping of rucola. Gorgeously plated, this light dish is the perfect choice for a sweltering summer night.
Visit Disaronno and mix yourself up a Disaronno Sour — it's the perfect accompaniment to a classic Italian meal. 
Images: Steven Woodburn.
Published on February 28, 2017 by Yelena Bidé