FOOD & DRINK
My Little Panda Kitchen's Indonesian Lunchboxes Are Here to Make Wednesdays Better
Your midday meal not kitsch nor bike-delivered-to-your-door enough? This local cook can fix that.
My Little Panda Kitchen's Indonesian Lunchboxes Are Here to Make Wednesdays Better
Your midday meal not kitsch nor bike-delivered-to-your-door enough? This local cook can fix that.
---
It's lunchtime, and the outlook is depressing. You've exhausted nearby cafes, and the office fridge is a horror in dire need of defrosting that you dare not go near.
Enter My Little Panda Kitchen. For this new kid in town, ethically sourced produce and cultural awareness are the agendas of the day. Indonesian-inspired food is prepared on a flavour-first basis (and just happens to be cruelty-free), meals are packaged up into lunchboxes with names that riff on indie music and classic works of theatre, and it's all pedalled through the streets of the inner west and personally delivered to your home or work by the cook, on a bike.
Creator/cook/vegan mastermind Annabelle McMillan launched the whole thing about a month ago. "I wanted it to be a boutique service that's a little bit different, a little bit kitsch, with elements of sustainability and culture and making more ethical choices," she says.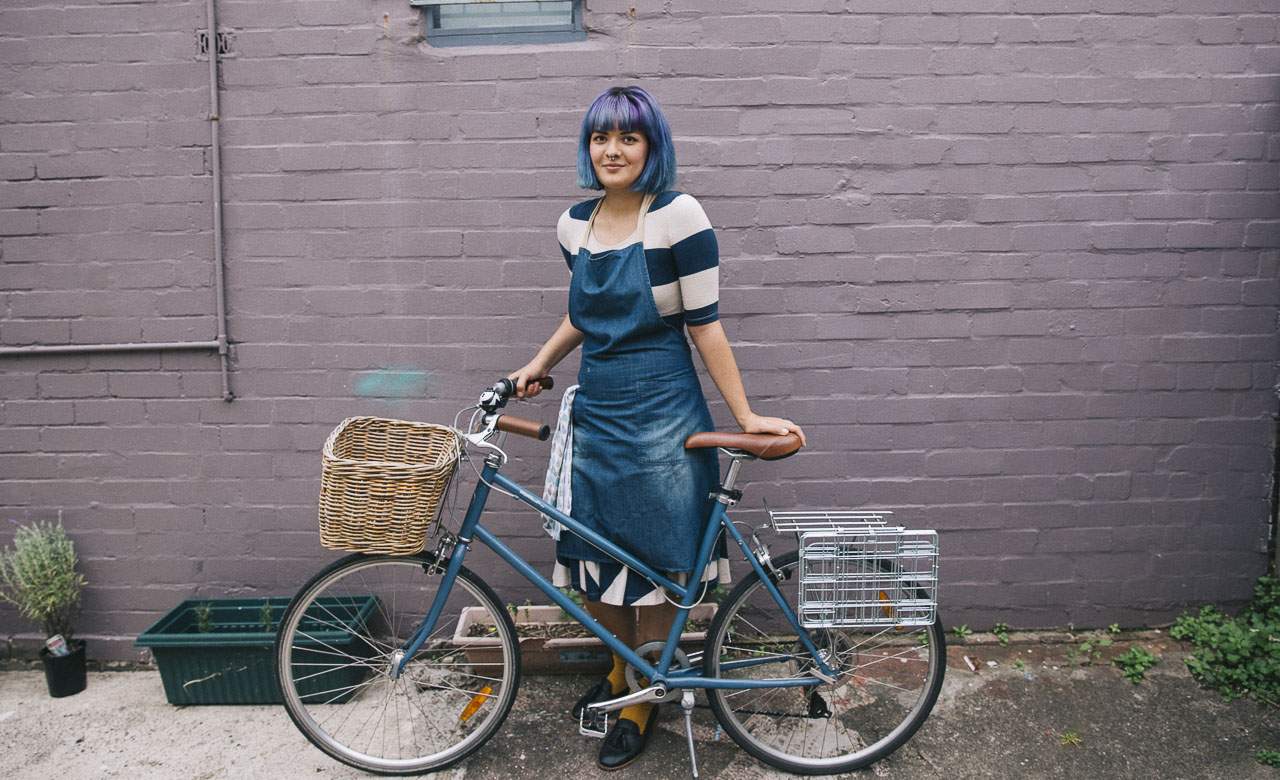 And when Surry Hills' Arthur Street Kitchen packed up shop (and fixies) to try their luck in Brooklyn, they left a definite gap in the market for a home-cooked, hand-delivered meal service in the area.
My Little Panda Kitchen emerged as an amalgamation of things McMillan loves and is passionate about: cooking, "biking everywhere" and puns. She gives her lunchboxes names, like Waiting for Gadot (featuring a vegan take on the ever-popular gado gado) and U Rap with Mie — which included mie goreng and urap, "a Javanese salad covered in a sauce made with big chunks of fresh coconut shredded through it and fresh chillies". (Insider tip: that's one of her personal favourites.)
Each weekend, she posts that week's menu on her social media. Customers choose from two lunchboxes (more like three-course meals than those other brightly coloured plastic things they share a name with, domain of Dunkaroos and soggy sandwiches), and come Wednesday McMillan straps it all to her bike and does the delivery rounds, in a specific three suburbs that change every week.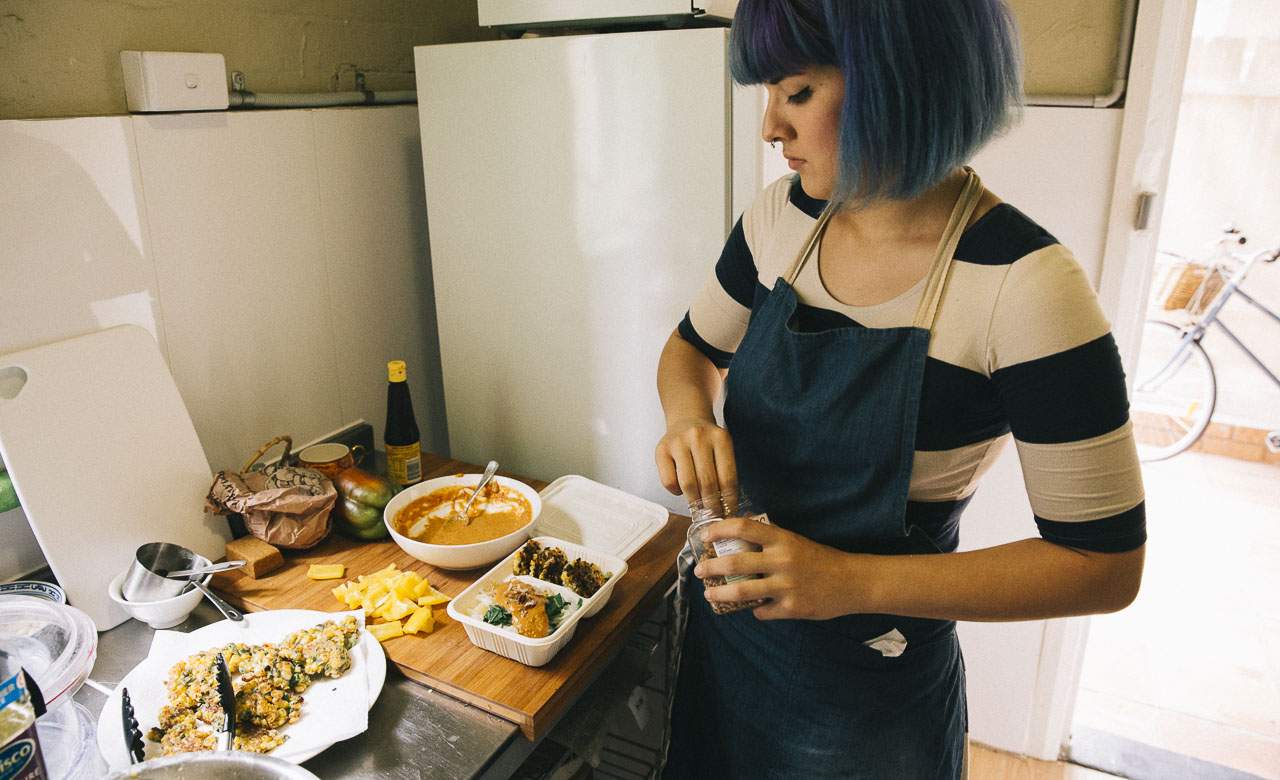 "A lot of people dig the spicy food," she says, "and the really popular Indonesian things, like nasi goreng and gado gado. But some of my favourite dishes I haven't attempted to veganise. Not yet. Martabak is one of those; it's what I'd eat drunk on the side of the road when I was a teenager in Jakarta. It's sort of like a pancake but they put cheese and chocolate and condensed milk inside. It's ridiculous."
Demand's been strong, from vegans and omnivores alike. If it keeps up, McMillan envisions a MLPK fleet moving out into Sydney. Fingers crossed they've got that vegan martabak in tow.
Words by Jessica Surman. Photography by Bodhi Liggett.
Published on March 18, 2015 by Jessica Surman