FOOD & DRINK
The Best Cheese Boards in Sydney
Because some nights, there's only one food group you need.
The Best Cheese Boards in Sydney
Because some nights, there's only one food group you need.
---
In days gone by, the humble cheese plate was always that conspicuous option on the dessert menu nestled between chocolate cake and the creme brulee. As a child we would never consider opting for anything remotely cheese-themed on a dessert menu, because it was something that only adults ordered as they hate delicious things like chocolate cake because they're dead inside. But now, as only partially dead inside adults, we can admit that as children we were wrong about cheese plates. That's not to say we should ever forgo chocolate cake for a plate of cheese, but rather, being adults means we can have our cake and eat a cheese plate too.
Not all cheese plates are crafted with equal levels of finesse, however; there are so many factors that can make or break the perfect cheese board. The sheer amount of cheese, obviously, is the most important factor. The less visibly uncheesed board the better. As for the cracker situation, rustic is always good, and an array of textures is key. These bars and restaurants have mastered the art, so your next sensuous cheese night is covered.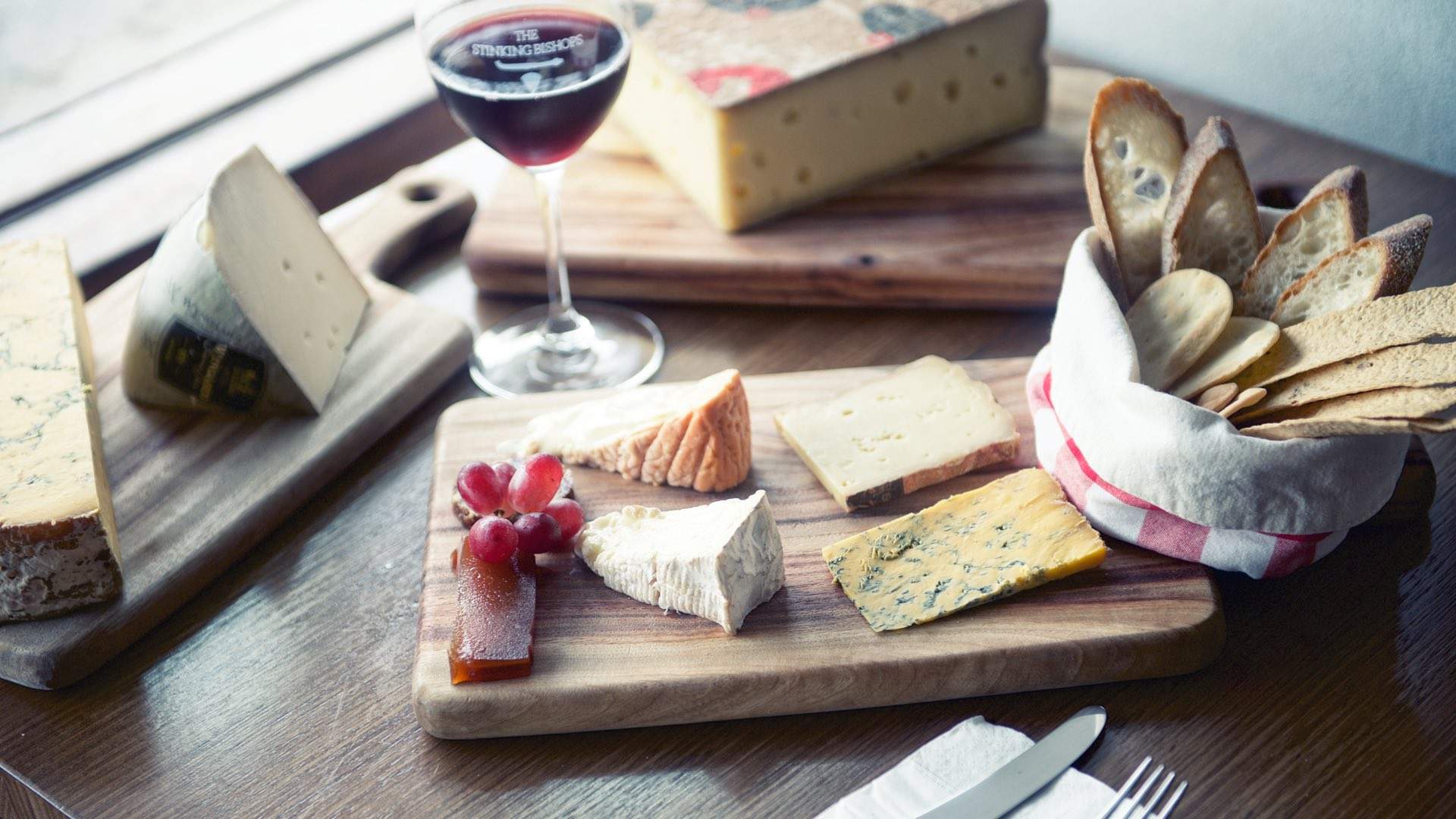 If cheese were a religion, The Stinking Bishops would be its Mecca. Upon entering, you'll spy an entire blackboard devoted to all the different types of cheese, categorised according to hardness and milk type. You can curate your own two, three or four cheese platters ($21, $29 or $37, respectively) from their selection of over 30 cheeses, but we suggest you rely on the cheese connoisseurs' thoughtful guidance. All plates are served with a basket of various ribbons of lavosh, crusty bread and the most perfectly smooth quince paste. Behind the counter, there's a glorious closet packed with what looks like several thousand dollars worth of cheese, and we'll admit, it has crossed our minds several times to jump the counter, fill our pockets with as many wheels of triple cream brie as they can hold and hightail it out of there.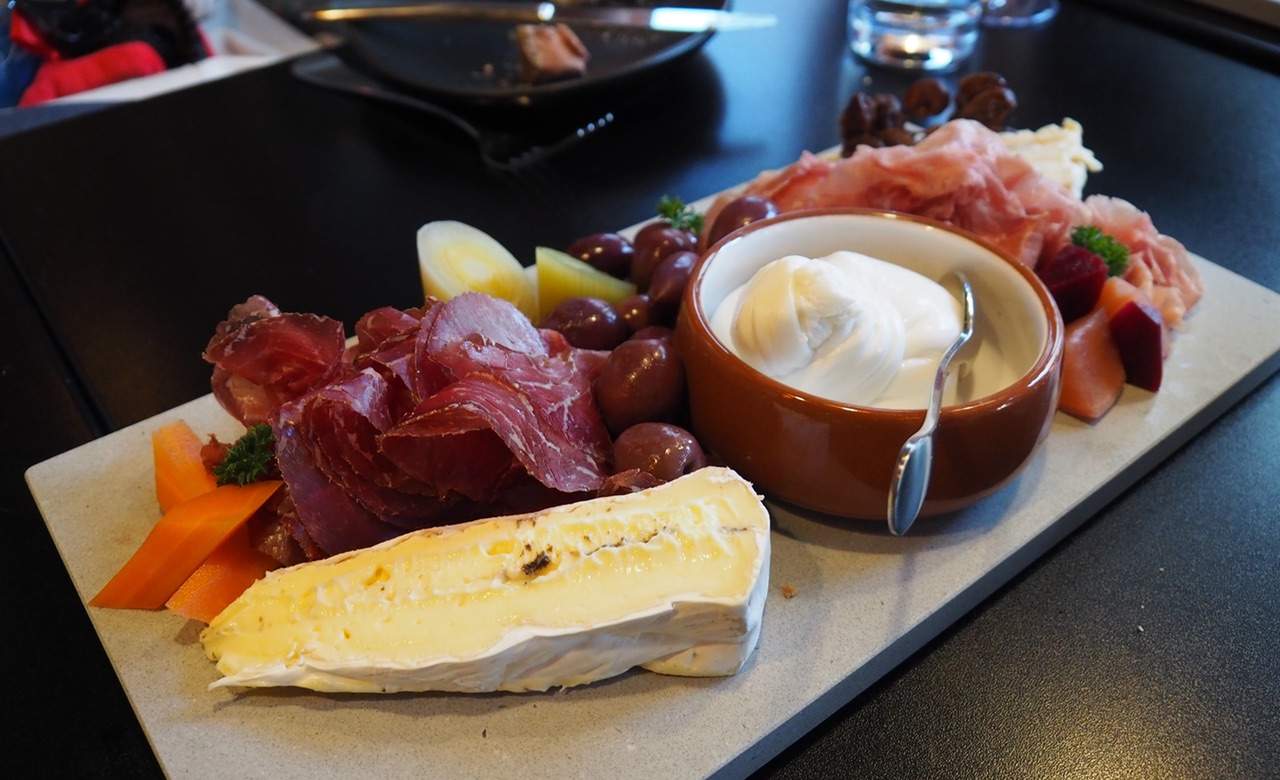 With bottles of wine lining one wall, a picklery in the corner and cured meats hanging from the ceiling, Cured has a simple concept — who doesn't like wine and cheese? — but their offering isn't something that can be replicated at home. None of the wines on their menu can be found in bottle shops and the Dad & Dave's beer is from an up-and-comer brewed locally in Brookvale.
Cured may not have a commercial kitchen, but they do have a chef who is on hand to help you select meats and cheeses that will complement one another. Every board comes with sourdough, olives and pickles — then it's up to you how far you take it.
If you're not quite ready to commit, you could grab a glass of wine and share an aged cloth cheddar and bresaola. And for a bit of extra sweetness, throw some honeycomb into the mix. But if you really want to heat things up, try their habaneros. Go all-in with a mix — perhaps a truffle triple cream brie, burrata and a hunk of Al Malto D'Orzo whisky ($13-15), a semi-hard cheese that's been soaked in a whisky barrel for three months. For the ultimate pairing, save this for dessert and wash it down with a glass of Lagavulin single malt ($15).
If you needed another reason to hit up MV Bistro (which was until recently Mille Vini), aside from their daily specials, it's their cheese plate (two cheeses for $19, three for $25, all four for $30). Choose as many cheeses as you can handle from their selection of blue, French brie, Comte gruyere and goat's cheese. They come served with Iggy's bread, rose-soaked figs and a respectable amount of crackers. We recommend you arrive early so you can lazily make your way through their extensive wine list and still remember your name when you go home.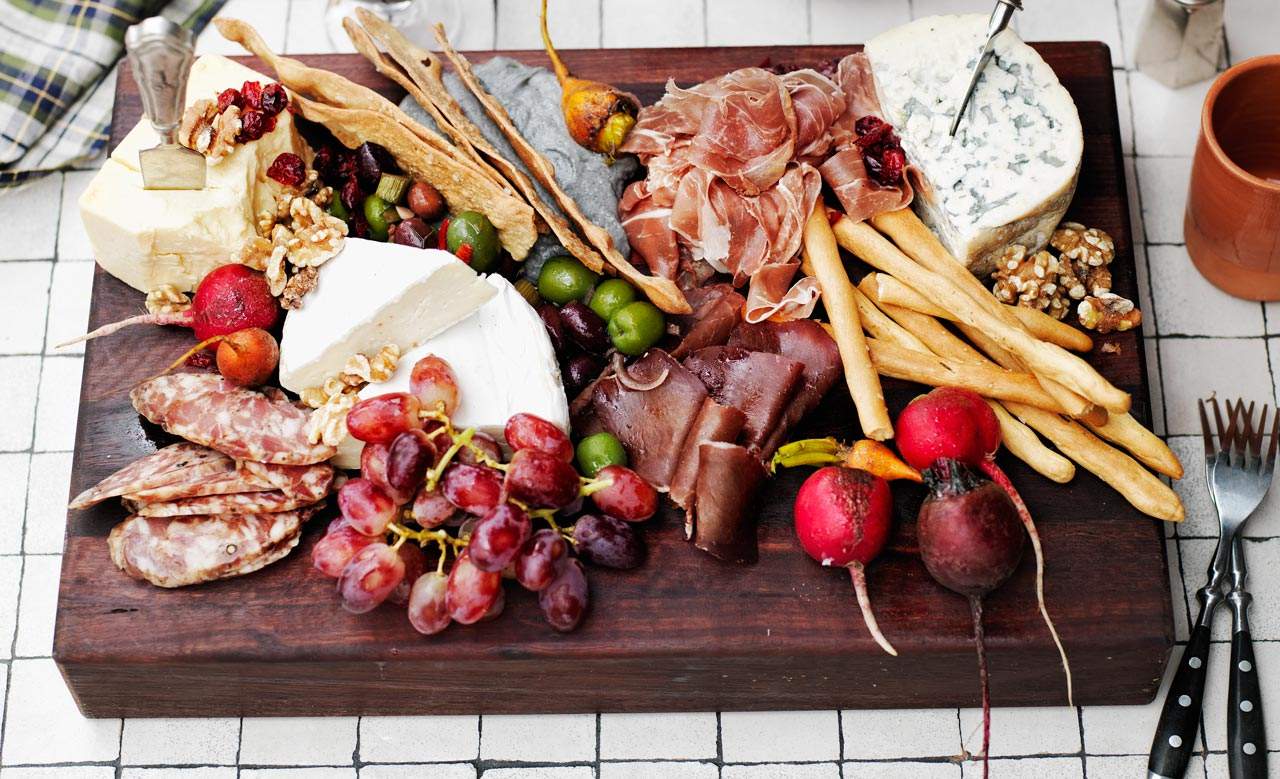 It's worth the trip to The Potting Shed just for The Shed Platter: a plank of wood handsomely laden with internationally sourced cheeses, piles of cured meats, fruits, marinated vegetables and a basket of daily baked breads. They offer an epic platter for $54, which should feed four to six people. But it feels like the bar staff wouldn't judge you too harshly if you said you were dining with cheese-loving ghosts to round out the numbers. Plus, the al fresco dining area, nestled among planter boxes and a hanging garden adorned with fairy lights, is the perfect location for spending some quality time drinking wine and catching up with old friends (and ghost friends).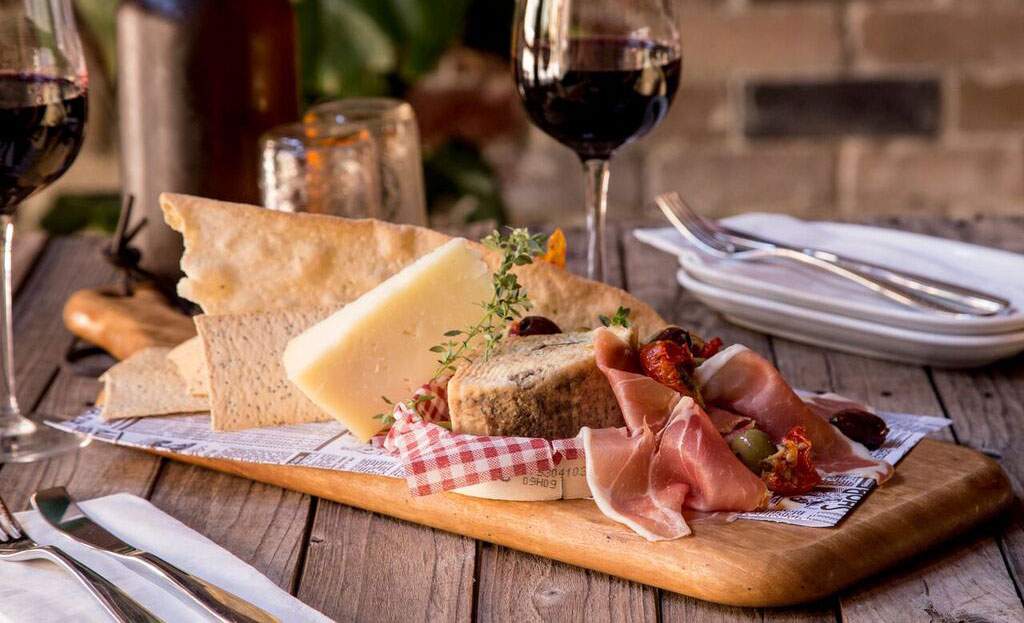 If you've got a hankering for cheese northside, Donny's Bar has got your back. The industrial warehouse conversion with copper fixtures and low lighting feels like it's been cut and pasted straight out of a coffee table book on cool Brooklyn haunts. The cheese plate ($24) at Donny's Bar is particularly handsome, consisting of manchego, San Simon and Cabra Pimento served with marinated olives, chilli peanuts, chillies and crackers. And once you've polished that off, you can then venture upstairs for some deliciously strong cocktails and cheese-fuelled dancing.
Formaggi Ocello is a cheese lover's heaven. There's monthly cheese and wine tasting events and a glass cabinet filled with over 200 types of cheese, and they even make tiered cheese wedding cakes to order. Hailing from Spain, France and Italy as well as locally, the flooring selection is available for purchase to eat in the privacy of your own home, or you can curate your own cheese board, sip on one of their many wines and soak up the dappled sun while feeling sorry for all the suckers in the Bourke Street bike lane who aren't eating cheese.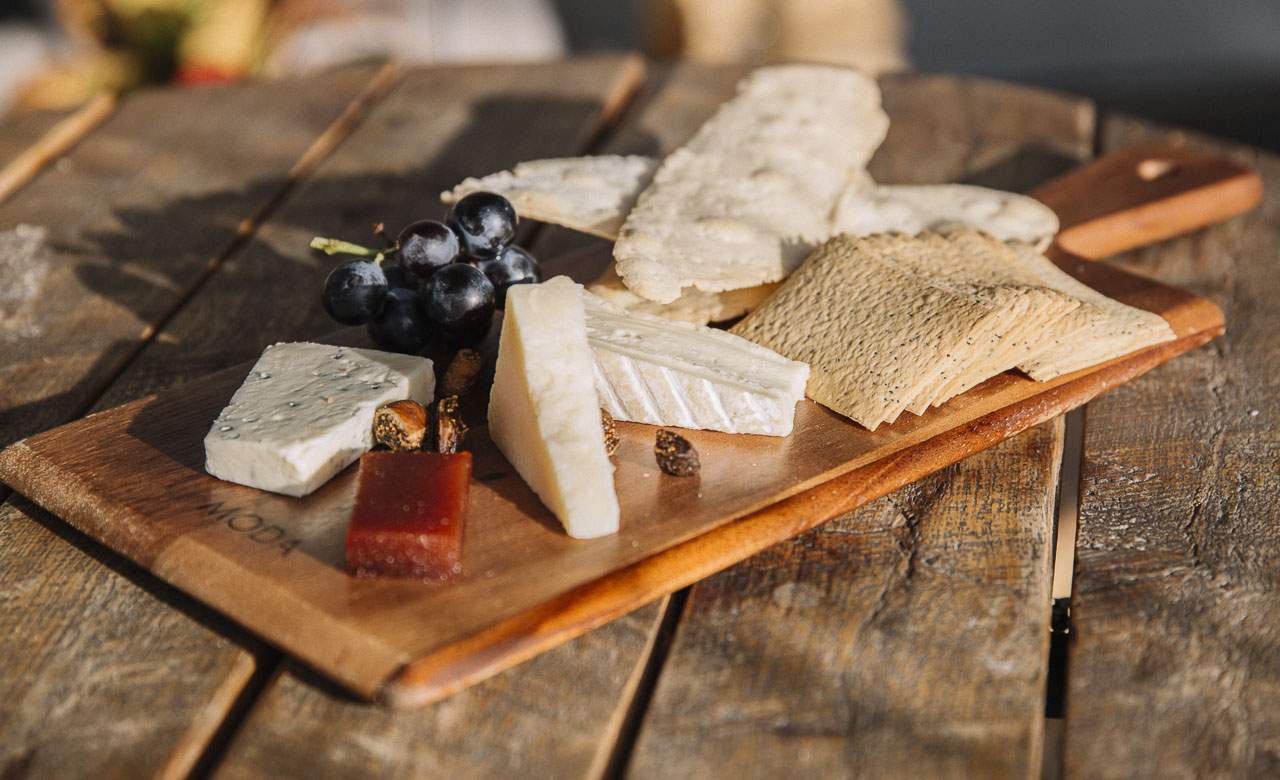 The only thing better than looking at the best view of the Sydney Harbour Bridge is looking at the best view of the Sydney Harbour Bridge with a cheese-laden cracker en route to your mouth. The Theatre Bar at the End of the Wharf the perfect place to spend time before or after seeing a production from the Sydney Theatre Company (or just skip the show and spend your money on cocktails). Their cheese plate ($28) is classic: three cheeses served with quince paste, grapes and lavosh. It's also the perfect place to take a friend from out of town if you want to gloat about how nice Sydney is.
For decades, The Rio was the coolest spot in Summer Hill, doling out sweets and soft drinks to cinemagoers and late-night drifters. It fell out of fashion more recently, but owner George Poulos (known as 'The General' to locals), never deviated from the old-school formula and kept dishing up the finest milkshakes in town, always immaculately dressed in a suit and tie. His shop was a labour of love, and he literally worked in the store until the day he died.
Now, everything old is new again and a new team including owner Tess Robens (Newtown's Corridor) has re-opened the gem of a site as a small bar, retaining the name and paying loving homage to the venue's past life. There are, of course, some milkshakes on the drinks list, but we're there for the platters ($36 for two people, $52 for four), which arrive on a plank piled appealingly with creamy blue cheese, cornichons, salami, prosciutto and crackers.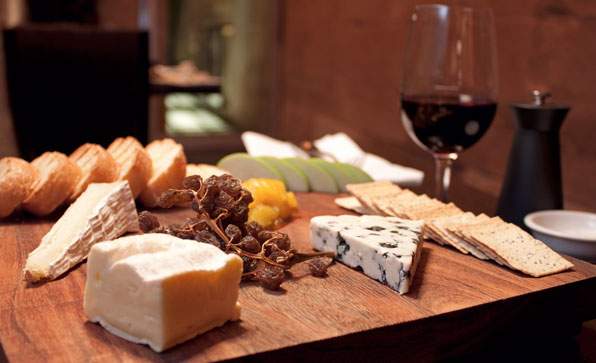 The GPO Cheese and Wine Room is dealing in some serious cheese business. Stocking between 80 and 100 cheeses, this cosy little nook, tucked away in the depths of Martin Place, is the perfect place for post-dinner treats. As expected, the cheese board is a real triumph, served on a large piece of wood that wouldn't look out of place on a Game of Thrones set. You can curate your own plate, but we recommend you rely on the in-house cheese masters to fashion you up the perfect platter and offer pairings with over 250 wines ($30–44). The cheese portions are generous, served with impressive charcuterie and accompaniments, and they've perfected the cracker-to-cheese ratio, so you're never left eating dry, cheeseless crackers like a barbarian.
Updated: October 2, 2017. 
Published on May 21, 2015 by Kara Jensen-Mackinnon