The Dip to Make Way For Jonkanoo Canteen at Goodgod Small Club
The Carribean replacement for the Dip opens this Wednesday.
Goodgod Small Club punters and regulars to The Dip were bitterly disappointed to find out the beloved American-style diner was closing this month. They needn't be sad for long, as the internationally-renowned party house is spicing things up by announcing a cutting-edge collaboration.
Jimmy Sing and the guys behind Goodgod will be teaming up with Damion Brown, the Jamaican-American chef behind Jonkanoo in Surry Hills. In a speedy turnaround, The Dip (which served its last hotdog this Saturday) will be transforming into an exciting new eatery called Jonkanoo Canteen. Opening Wednesday, the winter pop-up venture will be serving up relaxed Caribbean street food in the next chapter of Goodgod's trendsetting food and dancefloor combination.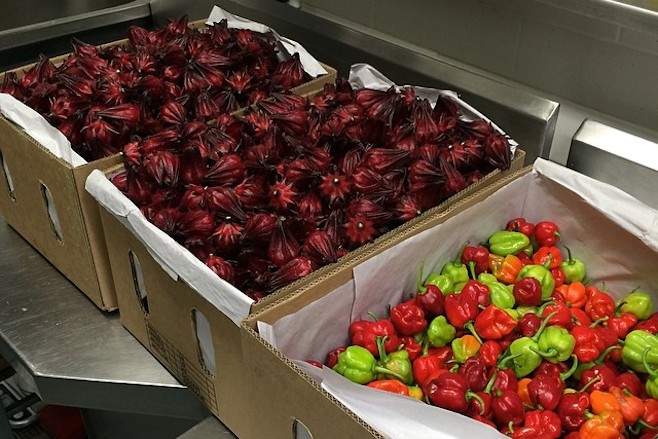 Jimmy Sing is enthusiastic about Goodgod's recent culinary reinvention. "I think it will work really well down here because a lot of people see Goodgod as a bit of a getaway from their day-to-day lives," he says. "To find a food that is really unique and you can't find all across Sydney is something they'll be excited about to come down to the club for."
The launch menu will give revellers a chance to experience the melting pot of flavours, spices and colours in this 'one-of-a-kind' cuisine.  Using Brown's secret family recipe the kitchen will be preparing Jonkanoo's specialty jerk-seasoned dishes available in chicken, pork or squid. To name but a few enticing options of the authentic West Indian feast, expect fresh salads, Cuban sandwiches, tropical slaws and spicy curries.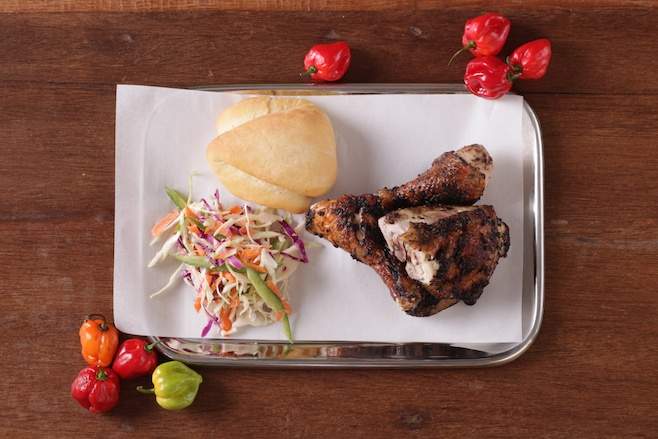 Jonkanoo (pronounced 'John Canoe') refers to a street parade or carnival found across the region, from the Bahamas and Jamaica, to Belize and Venezuela. The captivating atmosphere of the Caribbean will be much suited to Goodgod's upbeat music venue and bar, which is has long had a distinctive Cuban vibe — strikingly decked out with 1950s Havana style furnishings and complete with indoor palm trees.
According to Sing, the collaboration couldn't have been more perfect. "We've always had a tropical feel to the look of the space, and reggae, dancehall and the sounds of the Caribbean have always been music that has inspired us, so it just feels like one of those natural fits."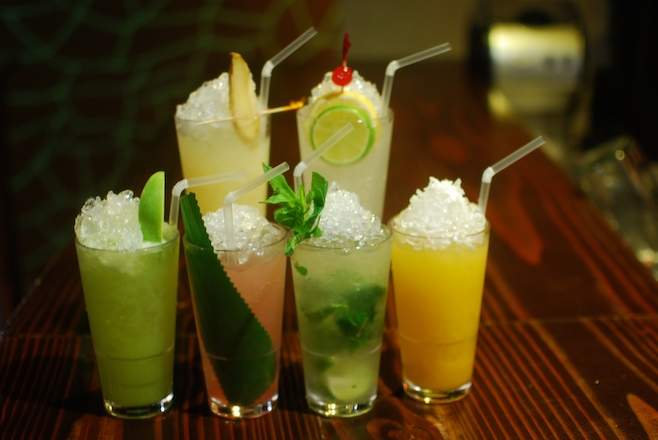 Snuggled in the club's cavernous basement with the heaters cranked up and the flowing crushed ice drinks, Jonkanoo Canteen will give you a sense of holiday right through Sydney's chilly winter. This season the bar has been serving a variety cocktails which have a distinct Caribbean flair with a lot of fresh juices and lashings of Appleton golden rum.
The Danceteria already hosts regular Jamaican dancehall parties — now with authentic food to boot and summer-inspired cocktail in hand, dutty dancing has never been so enticing. Grab a seat in one of Goodgod's legendary white booths, tuck into some tasty West Indian cuisine and dance the winter away to hypnotic Caribbean rhythms.
Jonkanoo Canteen opens this Wednesday, July 16 at Goodgod Small Club; 55 Liverpool Street, Sydney.