It's a tough job, researching Sydney's best dessert places. But what can we say? We're committed to hard-hitting research and bringing the public the stories they need to know. Here are our findings on where to head when you're looking for something to have after dinner — or if you've got a sweet tooth at any and all times of day.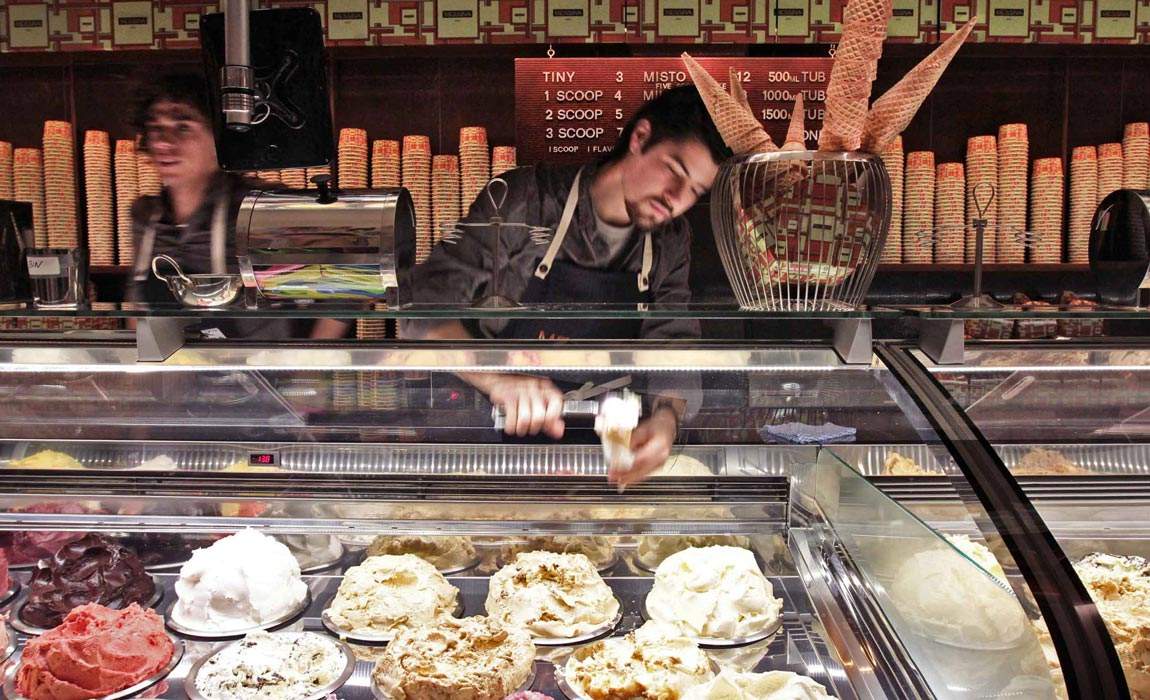 Don't be intimidated by the massive line out the front of Gelato Messina's flagship store in Darlinghurst; it moves fast and it's there with very good reason. With their focus on natural ingredients, making everything from scratch on the premises and using traditional methods, it's no wonder Messina's developed a cult following in Sydney. They've got their signature flavours as well as five 'specials' that change weekly. They do a lot of quirky creations, like their version of a Golden Gaytime — renamed to Unileave Us Alone after a lawsuit — and Malcolm's Malted Milk (malted white chocolate gelato with peanut, banana and choc cream cheese pie), which came into fruition after the #libspill.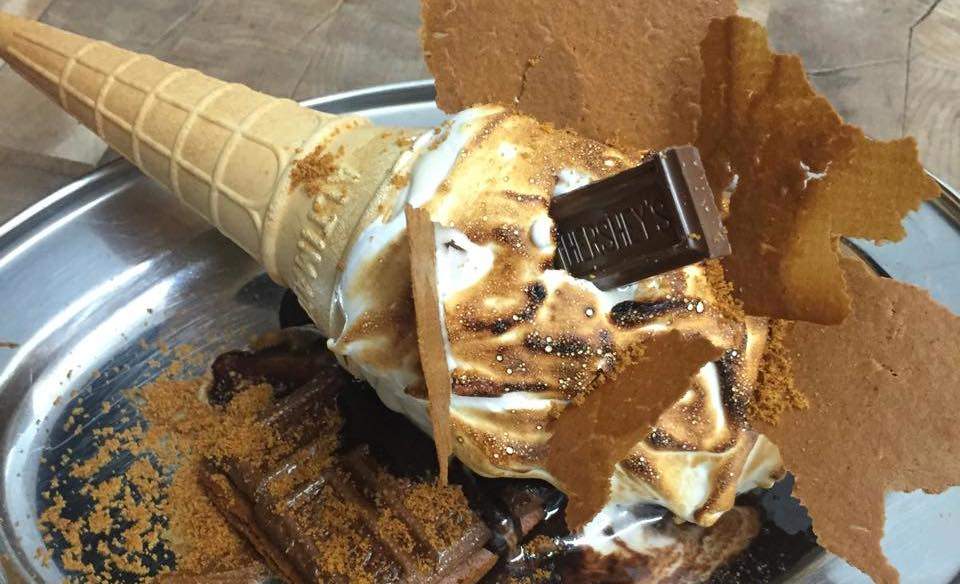 With stuff like poutine, fried chicken and pulled pork with maple bacon on the menu, it's easy to forget to leave room for dessert at Hartsyard. But if you miss out, it's worth coming back just for the dessert. Like the rest of the menu, desserts at Hartsyard are very old-school American with modern twists. As you look around the restaurant while enjoying a signature HY soft serve, it's easy to imagine you're at a diner in the Deep South somewhere, albeit a diner with a very hipstery clientele.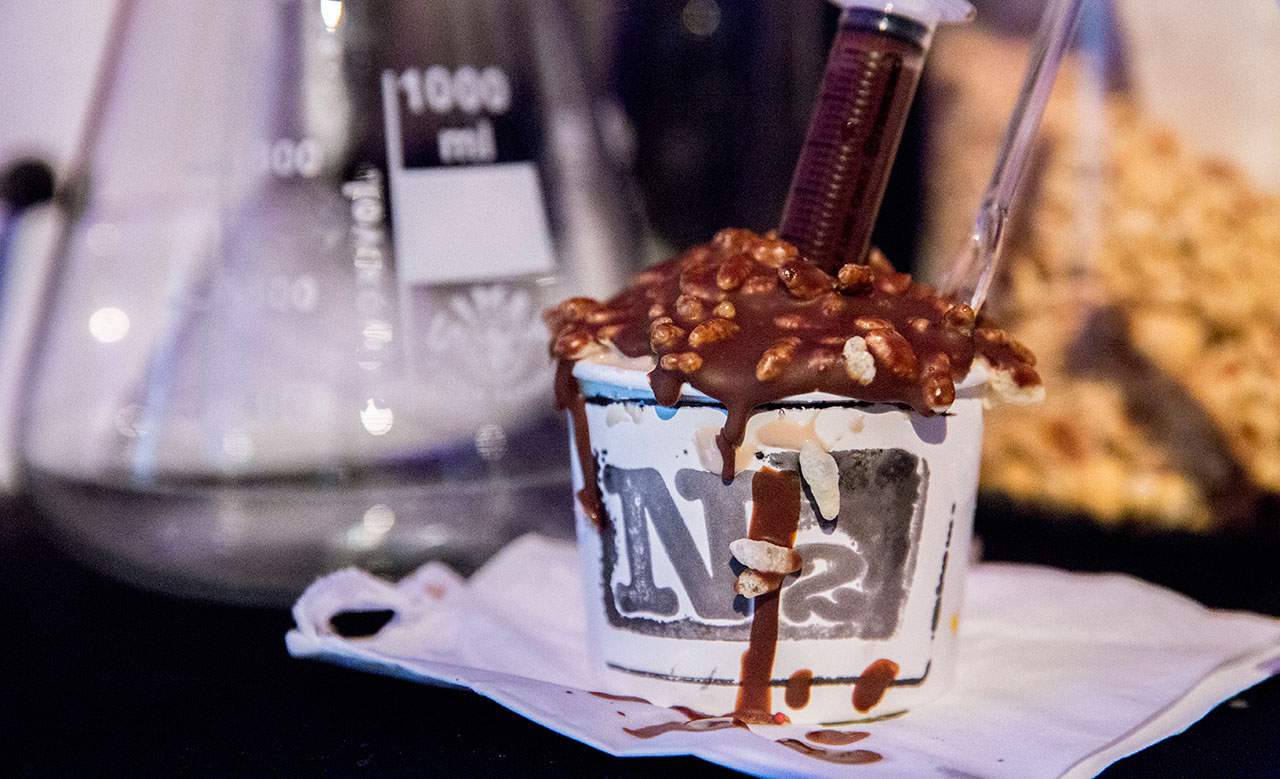 The fact that this place is named after the chemical symbol for nitrogen is probably your first clue about their key ingredient — liquid nitrogen. Located at the Darling Harbour end of Chinatown, the store's hard to miss, with its AstroTurf-coated front area and clouds of billowing smoke. The inside is shiny and black, with white-coated 'gelartists' behind the front counter mixing the different flavours in brightly coloured mixing bowls like some kind of kitschy science lab. The nitrogen makes for a smoother, creamier texture than normal gelato, and it's a lot denser as well. They've got traditional flavours like cookies 'n' cream, but they've also got beer, cough syrup, Nutflix & Chilli (milk gelato, chilli choc fudge, salty peanuts) and Salty Jesus Juice (salted cola and red wine sorbet).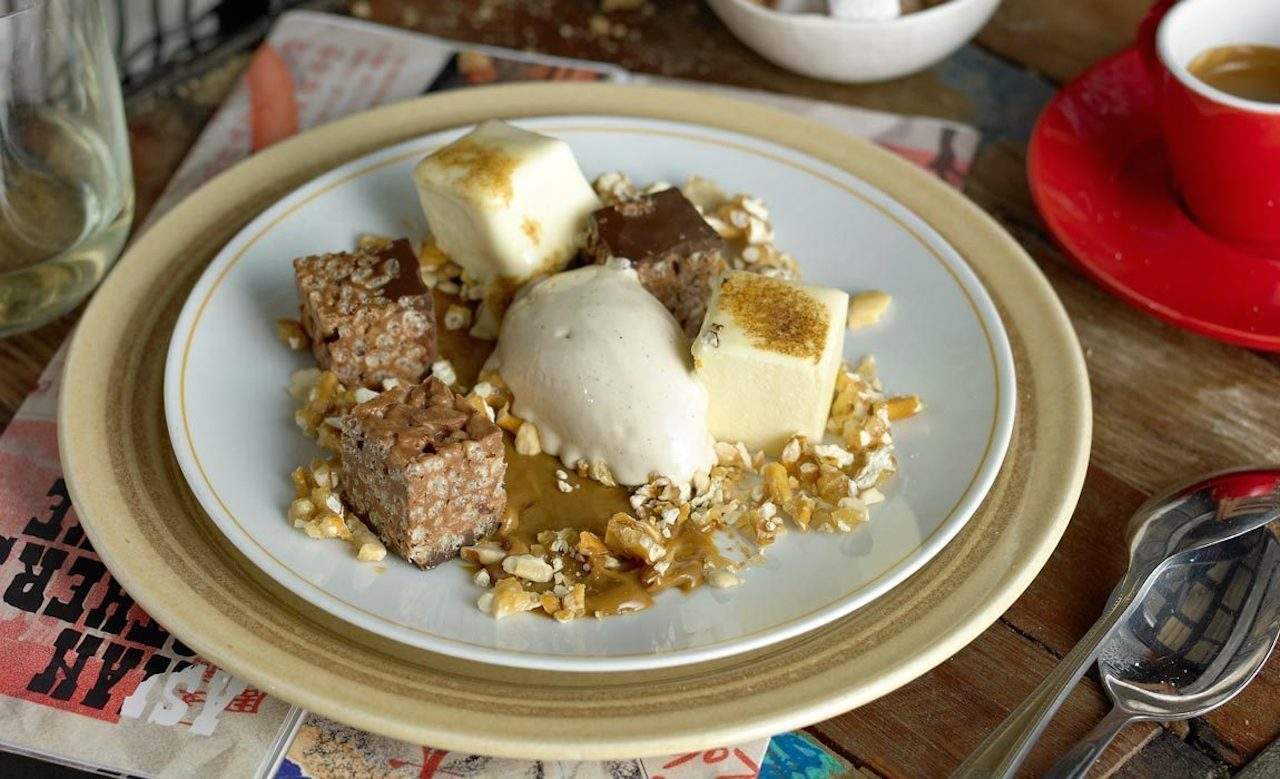 When deciding on food, stoner logic can best be summed up as ' SATISFY ALL THE CRAVINGS!'. Which usually results in things like ice cream with cereal, or cheese-coated Mi Goreng with scrambled eggs. Essentially, bizarre ingredients that you would never expect to work together, but do. At Ms. G's, Dan Hong (the man behind El Loco and Mr Wong) takes this logic to a whole new level with the 'Stoner's Delight'. The dessert's gone through a couple of incarnations, but the current version consists of doughnut ice cream, peanut dulce de leche, peanut and pretzel brittle, crispy bacon, Mars Bar brownie, passionfruit curd, potato chips and deep-fried Nutella. It may confuse your tastebuds, but it's weirdly delicious.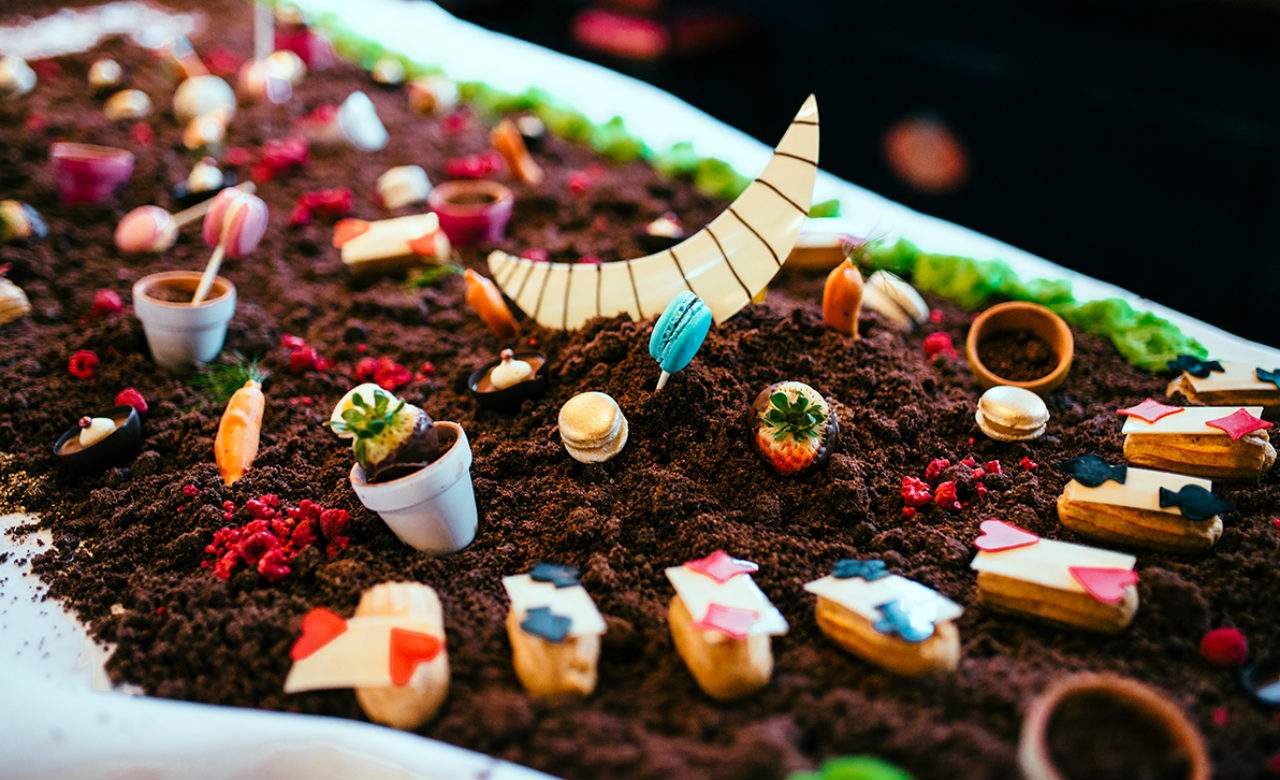 Nobody does dessert quite like the French, and the dessert menu at Ananas is no exception. Despite the name being French for 'pineapple', there's a curious lack of it in the dessert menu — which does change often and is nevertheless pretty impressive, with dishes like vacherin (peach parfait, strawberry jelly, lime cremeux and fresh fruit) and Paris-Brest (hazelnut praline, banana sorbet and white chocolate). While mains are a bit on the pricey side, their current dessert menu ranges from $9-$18. There are also plenty of treats at their themed monthly buffet brunches.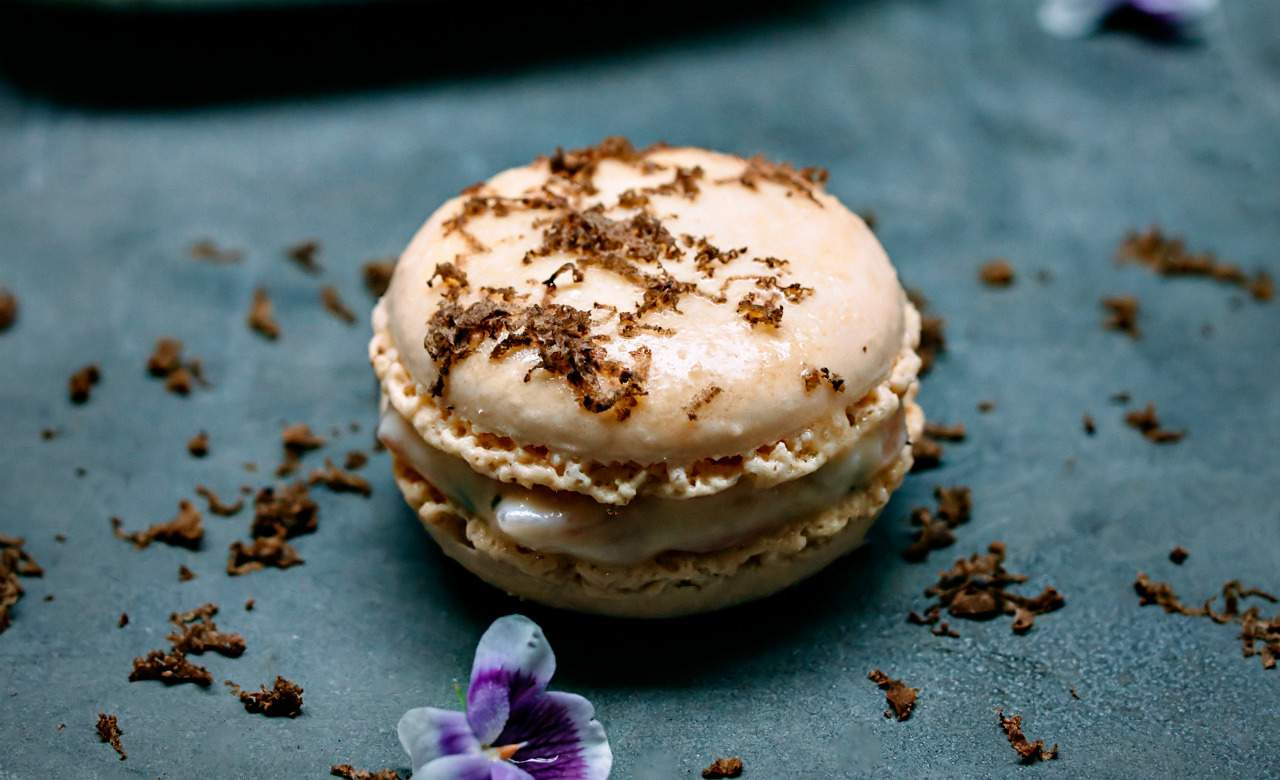 The menu at nel. changes every month, but rest assured that it will always include two desserts, one of which is the Chef's signature dessert based on a deconstructed Black Forest gateau. The best way to describe it is to list what's in it — pistachio ice cream, fairy floss, cherry gel, chocolate soil, puffed white corn and popping candy. This is the dream of everybody's inner child. You'll be surprised by the other dessert course. It could be a light carrot cake with mandarin sorbet, or even a pineapple sorbet with grated Comte cheese and a yogurt crisp. Don't worry about the fact that the desserts are part of a set meal; nel. does pretty smashing savoury fare too.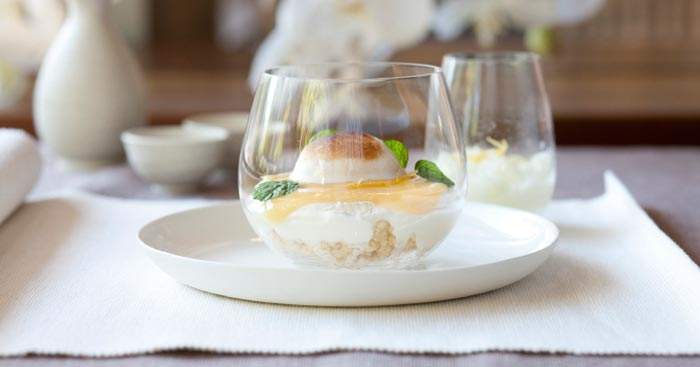 They're already well-known for their sushi, but it's definitely worth sticking around at Toko for dessert. Like their sushi, everything is made on the premises (including the ice cream and sorbet) and they're all about fresh, seasonal produce. The dessert menu has some refined twists on old favourites, such as a citrus pudding with yuzu curd, white peach and thyme sorbet, or a Campari poached pear, date-walnut melba and popcorn ice cream. Our tip? Get in early because they don't take bookings.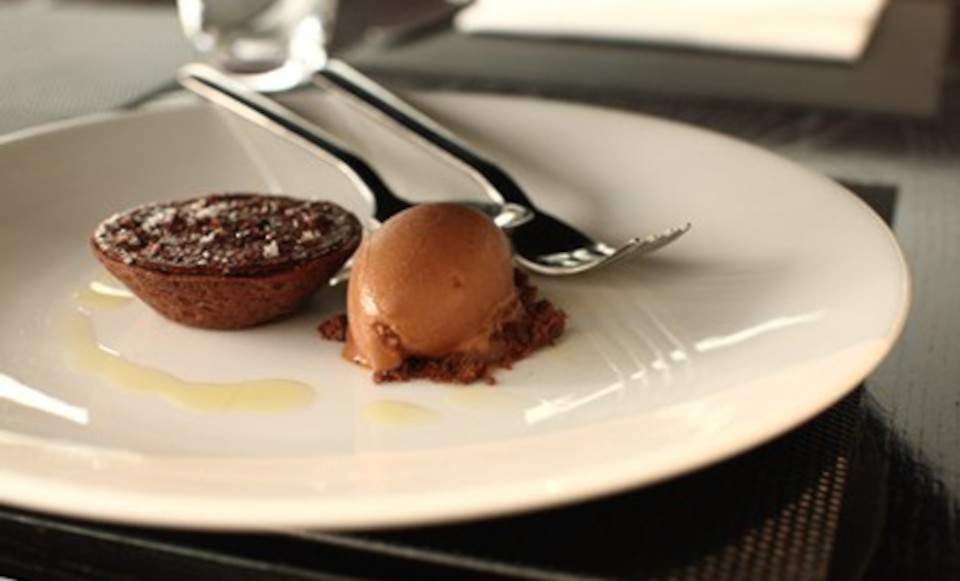 Neil Perry's restaurant in The Rocks is a must-visit at least once for any self-respecting Sydney foodie. The dessert menu ranges from $6-$24 and for the most part, focuses on generously proportioned old-school favourites like strawberries and cream, panna cotta, pavlova and creme caramel.
66 Hunter Street, Sydney; Dinner, Mon - Sat; Lunch, Mon - Fri; www.rockpool.com/sydney/bar-and-grill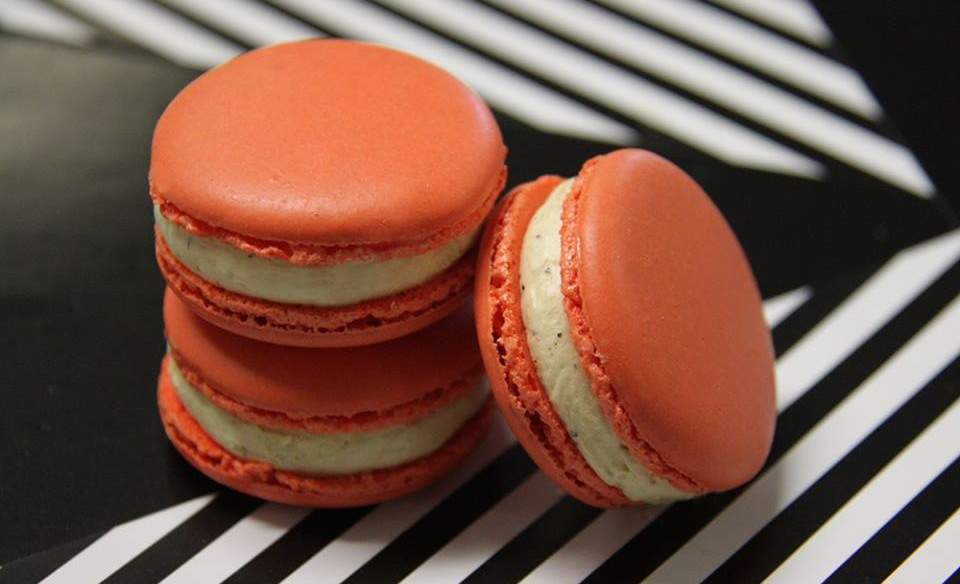 No list of Sydney dessert spots would be complete without a mention of Adriano Zumbo, patissier and purveyor of candy-coloured macaroons (or Zumbarons, as he calls them). He's got cafes in Balmain, Rozelle, Manly and Waverley, but his fantastical concept store at The Star is the best way to get into his head. The full range of Zumbo sweets are on offer, but if you're after something bigger, may we suggest picking from the cakes in the pastry cabinet. Who said anything about sharing?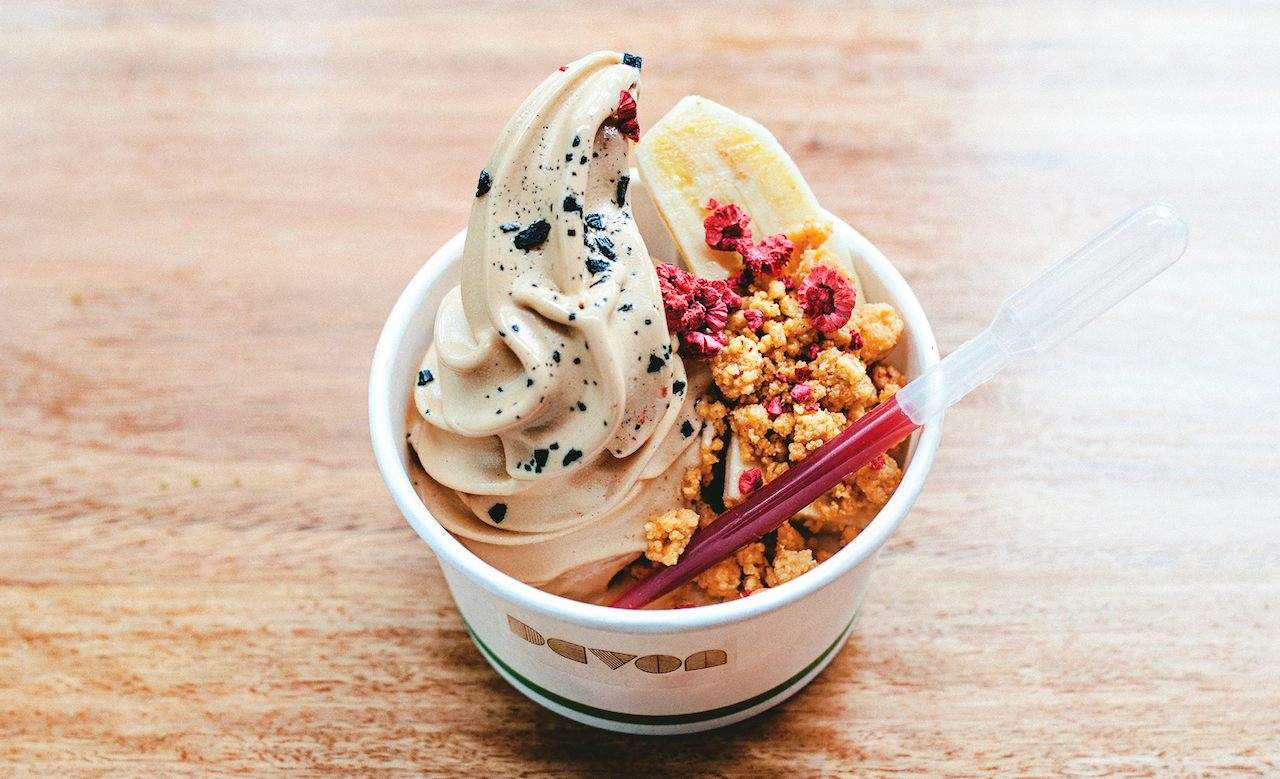 These are the guys who adult-ified one of our childhood favorites by adding shaved truffles to chips and soft serve. We've also all seen their jasmine and blue pea flower milk tea soft serve. The dessert game is strong with this one. During lunch, you can only get ice cream or doughnuts, so we'd recommend coming back for dinner and trying some of their more substantial and kookier plates, like the greatly named Ballz (kaya doughnut, banana fritters, battered taro and tikuih, toasted coconut ice cream, peanuts and fried shallots). There's even Japanese eggplant braised in butterscotch and sweet miso ice cream.

By Anita Senaratna and Kimberley Mai.
Published on October 21, 2015 by Anita Senaratna