The Ten Best Food Trucks in Sydney
Hunt. Them. Down.
---
For some reason, food just tastes better served from a truck. These delicious, roving bites generally cost about a tenner and add a little bit of the thrill of the chase to your taco/burger/jaffle consumption. Sydney is continually amping up its street food scene — we've even got a dedicated food truck app, just so you know where to find you favourite at every turn.
Whether it's a quick CBD lunch, a break from beer tasting at the local craft breweries, or roaming the markets and festivals, there's bound to be a food truck somewhere nearby dishing up something delicious from their window. So here are Sydney's best food trucks and where to find them.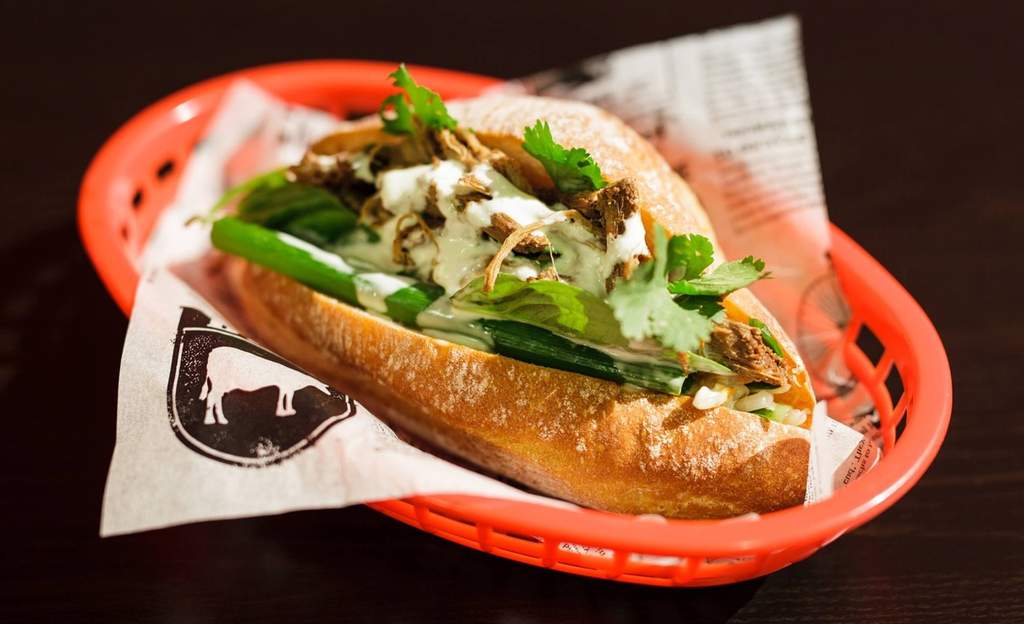 MAMA LINH'S 
The Vietnamese know their street food, and Mama Linh's is a wonderful homage to the tradition. The food truck is hailed for its 'pho-style' beef roll ($10), which slow cooks brisket in Mama's 18-hour pho master stock before being hand-pulled and soaked in the master stock gravy. Served on a signature crispy baguette with an array of pickled veggies and special 'pho' mayo, this combination is just genius. The banh mi menu is really a winner across the board though, from the crispy chicken thigh marinated in a secret, quarter century-old blend of spices to the 12-hour slow-cooked pulled pork. In additional to their usual Tuesday to Friday spots at Wynyard and Metcalfe Parks, on weekends you'll find the truck across the inner-west brewery circuit, including Wayward, Batch, Willie the Boatman and Young Henrys.
Best for: Vietnamese street food.
What to order: Beef 'pho' banh mi.
Where to find it: Mama Linh's have usual Tuesday to Friday spots at Wynyard Park in the CBD and Metcalfe Park in Pyrmont, and on weekends you'll find the truck across the inner-west brewery circuit, including Wayward, Batch, Willie the Boatman and Young Henrys. To find out where they'll be next, check their Facebook page.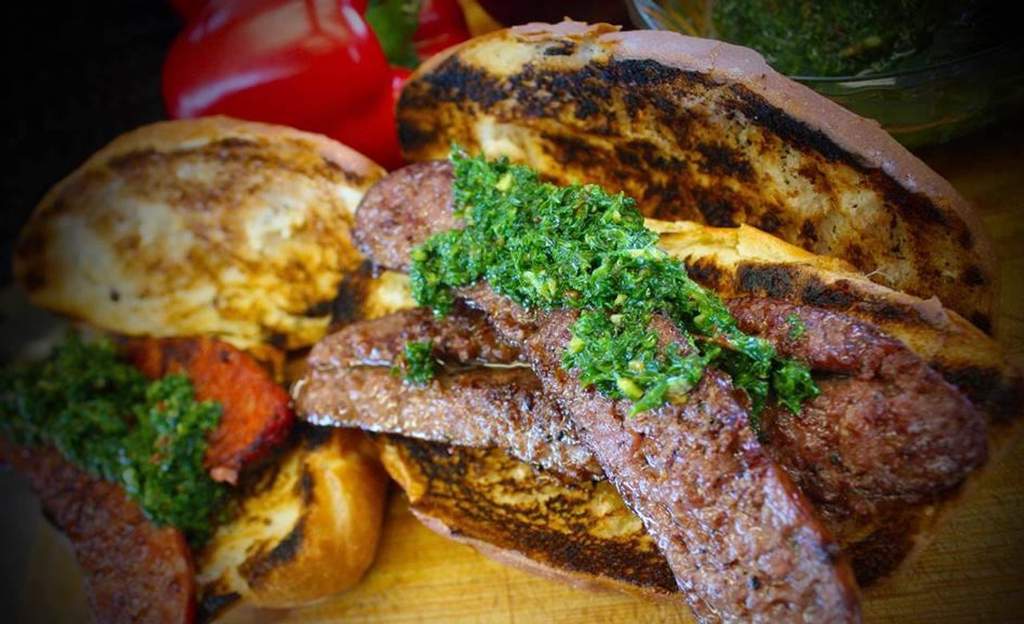 CAMINITO
If you haven't had Caminito's choripan ($7) yet, you better start running after their truck. The name means 'chorizo in fresh baked bread', and their version is topped with a traditional chimichurri sauce and is a quintessential South American street food. The choripan rojo gourmet ($10) is a paprika-infused sausage served with Spanish onion, sliced tomatoes and fresh rocket — and we suggest you go gourmet or go home.
Best for: South American street food.
What to order: Choripan rojo gourmet.
Where to find it: Caminito is always rolling around to festivals, and can also be caught regularly at Peakhurst's Foodies Organic Market. Watch their whereabouts on their Facebook page.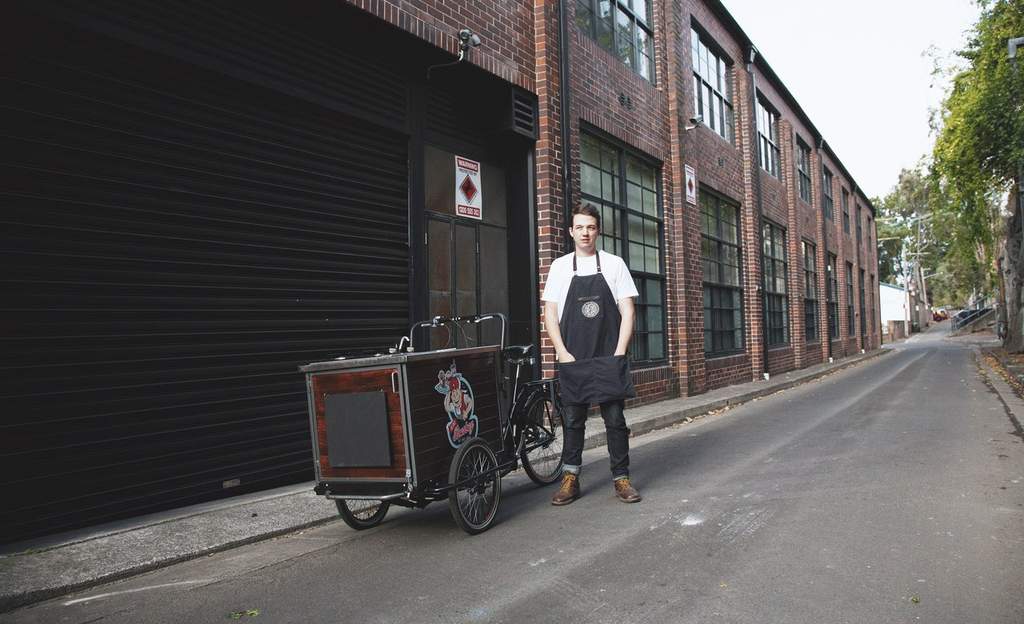 BUSBOY
Okay, it might not exactly be a truck, but Busboy deserves honourable mention on any roving snacks best of. The 'mobile cargo-bike' is turning out self-proclaimed 'fat boy food'. The menu is down-home country cooking, like the Redneck fried chicken sandwich, served on a southern-style biscuit. Owner Ben Ogden takes chicken and biscuits to the next level with The Trucker: buttermilk fried chicken, streaky bacon, cheese and fresh onion rings all topped with white sausage gravy.
Best for: 'Fat boy' food.
What to order: The Trucker fried chicken sandwich.
Where to find it: Busboy is regularly hanging around the local craft beer favourites of Batch and Wayward, and has a regular spot at Young Henrys every third Saturday of the month. For other appearances, keep an eye on their Facebook page.


AGAPE
Sydney's food truck scene wouldn't be complete without an organic option in the mix. Chef Simon Lawson uses all organic, seasonal produce, and their rotating menu is full of street food goodness. The must-have on the menu right now is their spelt rollers — and for good reason. With options like the 14-hour slow-braised, grass-fed wagyu and pasture-raised pork ($13 each) to the sustainably-sourced, golden crispy fish ($15), you really can't go wrong. Each of the spelt buns incudes coleslaw and chimichurri, with the special house-made barbecue sauce slathered on the red meat options. You can find this fire engine red truck parked all around town, from Sydney Olympic Park and Zetland to Surry Hills and a few CBD locations.
Best for: Organic.
What to order: One of their spelt rollers.
Where to find it: The truck can commonly be found at Joynton Park in Zetland, and Customs House and Wynyard Park in the CBD. Find their full schedule on Sydney Food Trucks.
facebook.com/AgapeOrganicFoodTruck


EAT ART TRUCK
Since winning Good Food's best new food truck award back in 2012, Eat Art Truck has continued to rev its engines all around Sydney. The truck combines a love for American street food and local street art, even being repainted by a different street artist each month. On their menu sits all the usual suspects — like nachos and crispy fries (both $5) — but the must-try is the eight-hour hot-smoked pulled pork bun ($12). This best-seller and crowd favourite comes with tangy mustard cabbage and bourbon barbecue sauce — a gorgeous excuse for a chow down. If you want to rent the truck out for a more intimate gathering, they've got you covered with a new cart, which is perfect for summertime rooftop parties.
Best for: American street food and local street art.
What to order: Pulled pork bun.
Where to find it: The Eat Art Truck roams the city, and is a fixture at many big events around town. Follow their Facebook page to find out where to catch them next.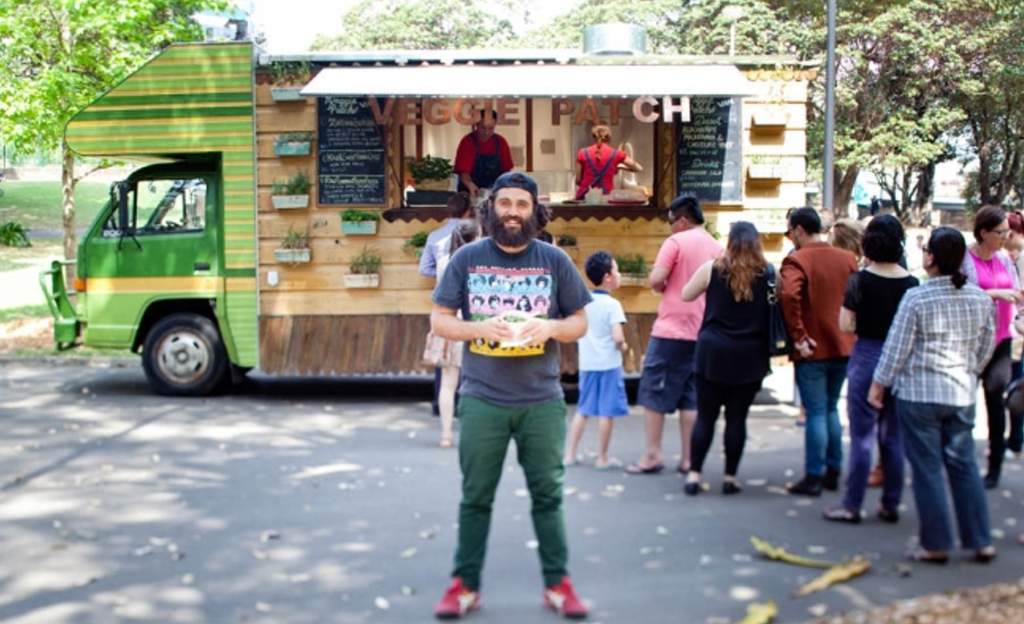 VEGGIE PATCH VAN
The Veggie Patch is devoted to providing high quality vegetarian food using seasonal produce sourced from local growers. The truck itself was a combined effort from TMOD Design and Yulli's, and is as environmentally friendly as the food — running on recycled vegetable oil, solar powered equipment, and composted rubbish. With herb boxes hanging from the facade, you know you're getting a fresh meal here. The mushroom and kale salad ($8) is worth a mention, however the star here is easily the haloumi burger ($10). The cheese is perfectly grilled and topped with passionfruit ketchup and an herby dill mayo, and the crunchy lettuce and sweet Spanish onions come together to make this dish a masterpiece. With all meals $10 or under, the Veggie Patch Van is a good choice for your tummy and your wallet.
Best for: Vegetarian and vegan enthusiasts.
What to order: Haloumi burger.
Where to find it: The van can be found at various events around the city. Watch their Facebook page for their whereabouts.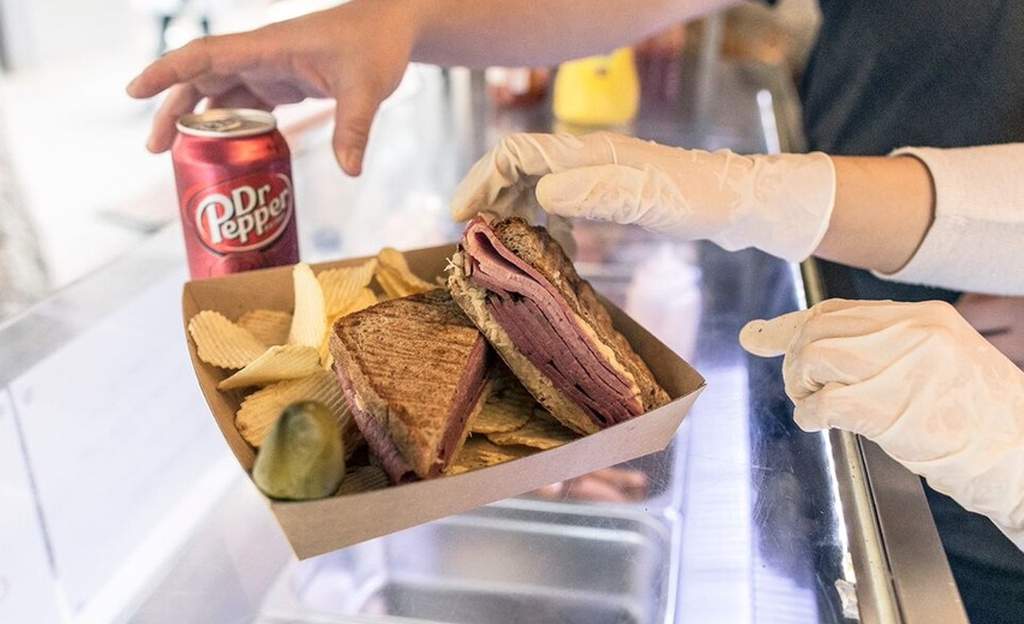 NEW YORK PASTRAMI DELI
NYPDeli — or, the New York Pastrami Deli — has become a staple in Sydney, which had previously been sorely lacking in the food truck delicatessen department. The award-winning meat is made at the family factory Pastoral Small Goods, and the menu, from hot dogs ($8) to rare roast beef on a bagel ($10), is as New York as it gets. First timers cannot miss the Reuben ($10): the hot corned beef is topped with impossibly melty Swiss cheese, crispy sauerkraut and heaps of Russian dressing on fresh rye.
Best for: Deli lovers.
What to order: The Reuben.
Where to find it: You can catch the NYPDeli for lunch every Wednesday in Millers Point (12-3pm) and every Friday in Metcalfe Park (12-3pm), as well as other various spots during the week. Find their upcoming locations on their Facebook page.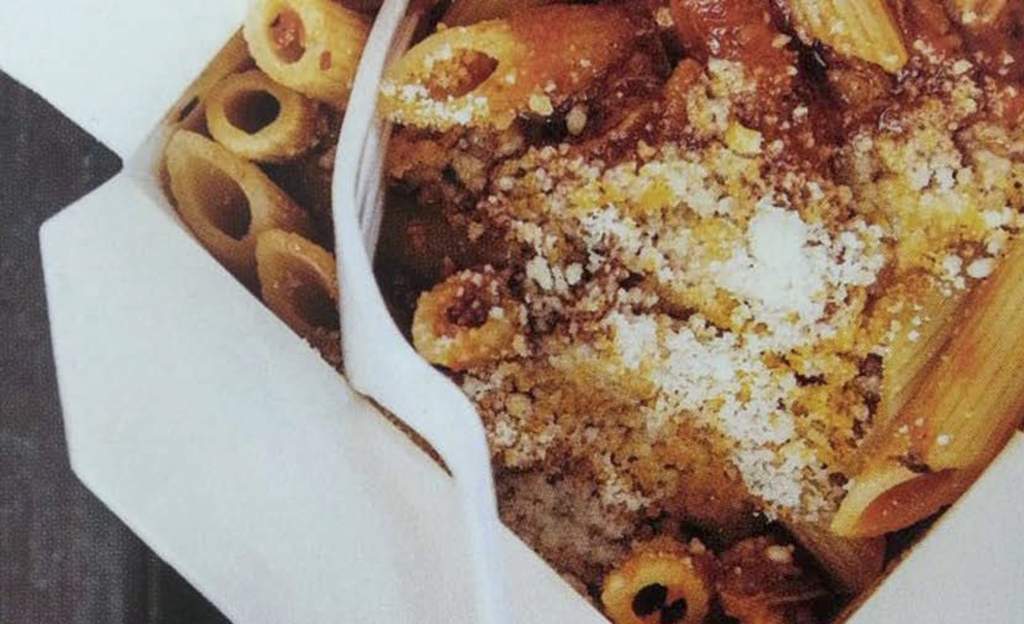 URBAN PASTA 
Pasta may not seem like typical food truck takeaway, but this cart is bringing Nonna's cooking to the streets — and we are ever so grateful. Serving up fresh pasta with homemade sauces, the process here is simple: choose your pasta, then your sauce, and add extra parmesan or chilli flakes at your discretion. Our favourite is the gnocchi arrabbiata ($11.50) — the pillowy gnocchi is well coated in a light, spicy tomato sauce, giving a slight kick whilst also fulfilling that carb craving. And the best part? It's one of the few food trucks that stays open late in the CBD.
Best for: Carb-full dinner on the go.
What to order: Gnocchi arrabbiata.
Where to find it: You'll find Urban Pasta in a few locations a day, from Joynton Park in Zetland to Circular Quay's Customs House. For a full list of locations, visit Sydney Food Trucks.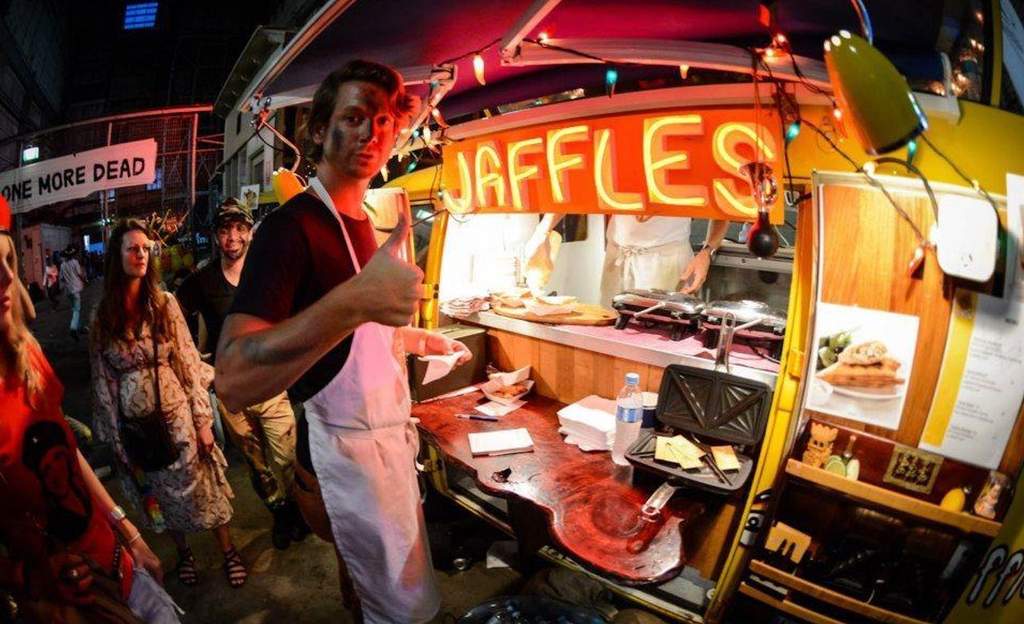 JAFE JAFFLES
This food truck is as much loved for its pimped Kombi van and hilarious sandwich names as it is for its righteous jaffles. The jaffle — a pressed version of its cousin grilled cheese — is an Aussie staple and breeds nostalgia among patrons. The fan favourite is by far the Jean Claude Van-Ham, a succulent combination of leg ham, oozy cheese and tomato. Other celeb jaffles that sit on the menu include David Jafflehoff — spaghetti Bolognese in a pocket — and the Goldie Corn ($6 each).
Best for: The Australian nostalgic classic: jaffles.
What to order: The Jean Claude Van-Ham jaffle.
Where to find it: While they may not be taking regular spots around town, Jafe Jaffles is chilling at all of the local festivals, as well as corporate and private functions. Keep up with their location on their Facebook page.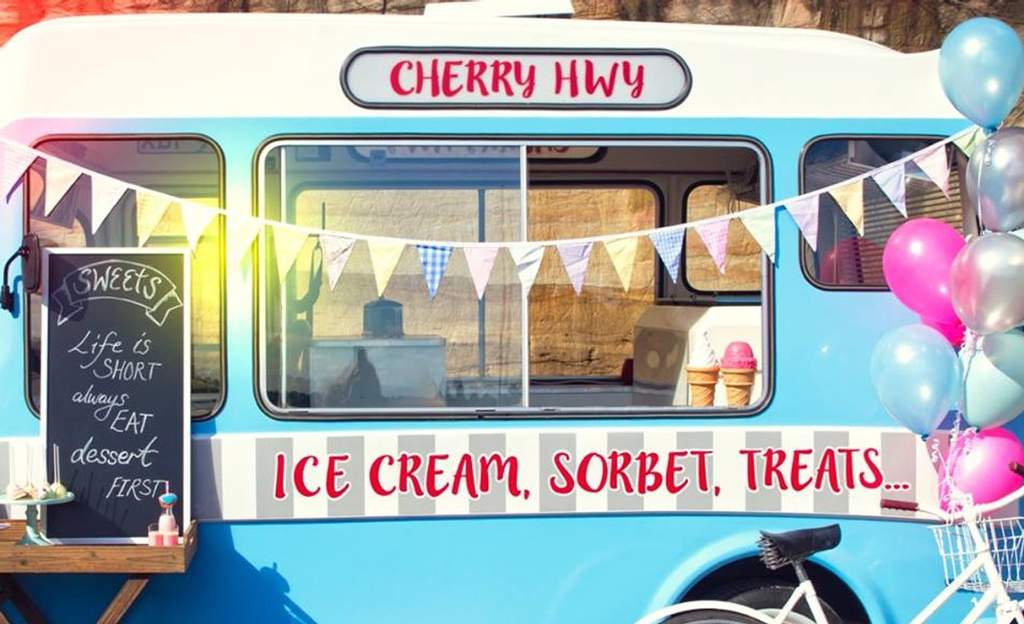 CHERRY HWY
Cherry Hwy brings patrons back to the days when the ice cream man circled the block. Housed in two retired Bedfords, owner Rode Vella transformed the 'twins' into a traditional ice cream and sorbet shop on wheels. The flavours span from classic vanilla to salted caramel and blood orange sorbet. Our go-to though is the peanut butter fudge (one scoop $4.50, two scoops $7). Creamy, chocolatey and nutty, this is the perfect icing on the cake to any trip down memory lane.
Best for: Dessert.
What to order: Peanut butter fudge ice cream.
Where to find it: You can catch the truck regularly at Barangaroo's Headland Park. Keep an eye on their Facebook page for other locations.
Published on December 17, 2015 by Marissa Ciampi