FOOD & DRINK
The Ten Best Modern Asian Restaurants in Sydney
Because burnt butter bibimbap and sashimi sorbet are the spice of life.
The Ten Best Modern Asian Restaurants in Sydney
Because burnt butter bibimbap and sashimi sorbet are the spice of life.
From Asian-inspired wine bars to avant-garde dumpling houses and Korean restaurants bringing the soul of Seoul to Sydney, our hearts are all aflutter with the extraordinary contemporary Asian dining options currently gracing our fine city. Whether it's sashimi sorbet, green tea soft-serve or a burnt butter bibimbap you're after, we've got you covered. Welcome to our guide to the ten best modern Asian restaurants in Sydney.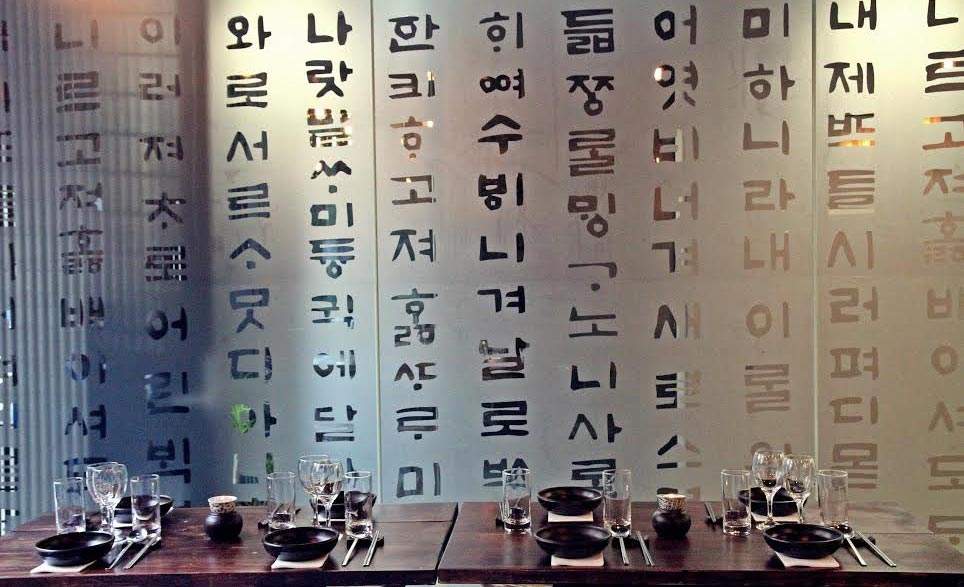 If you haven't yet indulged in the modern Korean trend that's sweeping Sydney, now is the time to start. Kim's consistent menu spans from small, punchy options like a flavour-packed seafood and shallot pancake ($14) to more substantial dishes like the vibrant ssam, which has you stuffing crispy barbecued chicken, chive kimchi and pickles into lettuce cups ($26). With its cute alleyway feel, intriguing traditional Korean drinks and an old school hip-hop sound track that would bring us here on its own, Kim Restaurant brings the spirit of Seoul to the heart of Sydney.
24-30 Springfield Avenue, Potts Point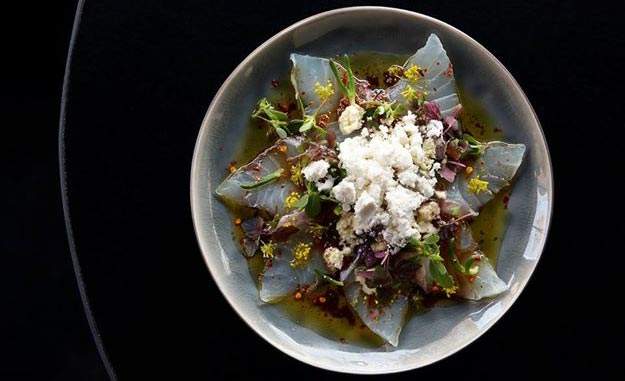 Power couple Hamish Ingham and Rebecca Lines continue to dazzle us at their gorgeous little wine bar in Surry Hills. The Japanese-sprinkled Chinese-fusion menu throws one punch after another with its clever, Asian-inspired bar food. Pull leaves of crispy battered saltbush off their branches and dunk them into a creamy chilli mayo ($14), enjoy silky strips of sashimi snapper brought to life by a trippy powdering of wasabi snow ($19) or take a moment to admit to yourself how delicious sea urchin custard is. The kitchen's commitment to clean, sustainable produce sings from every plate, and also from a gratifying wine and sake list focused on small producers and pure methods.
80 Campbell Street, Surry Hills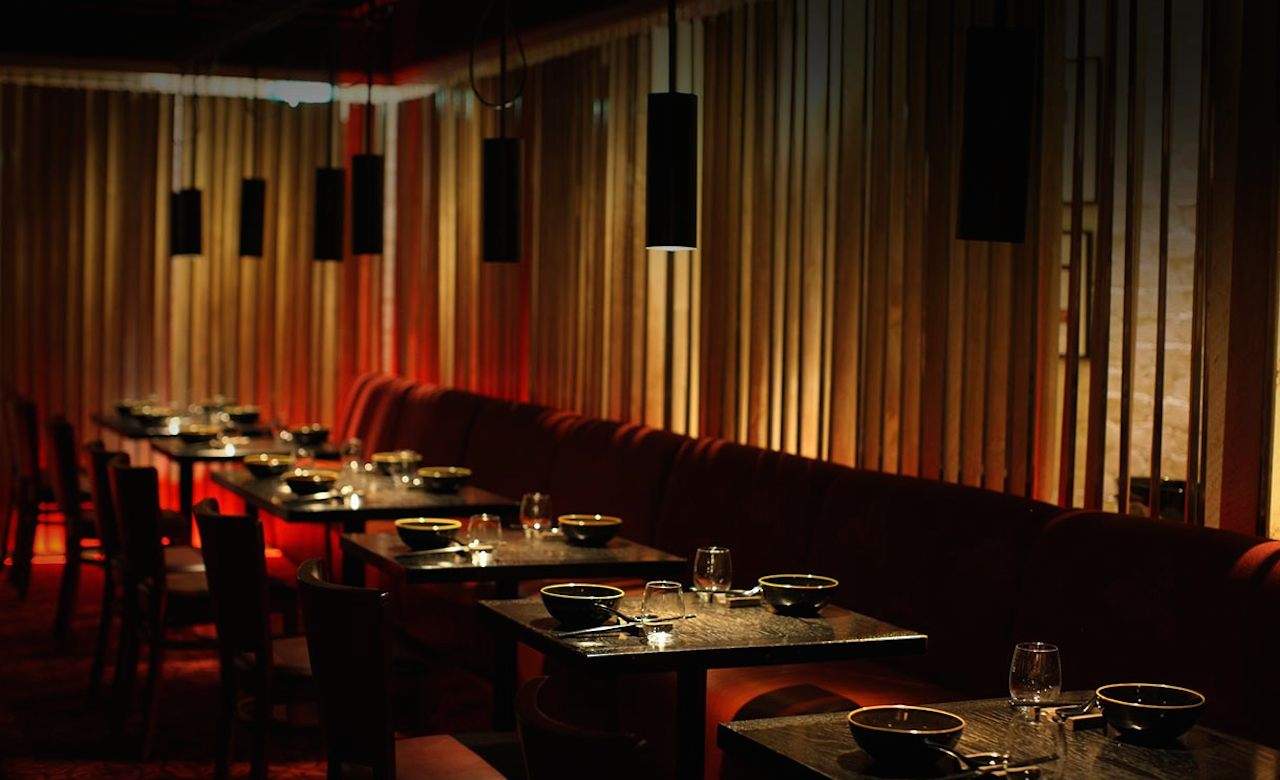 Behind the mysterious billowing silk that marks Spice Temple's iconic entrance is a shrine to the chilli to which every lover of the sweet burn must make pilgrimage. Dark, dramatic and undeniably sexy, the underground dining room is host to Neil Perry's modern spin on regional Chinese cuisine and a list of exactly 100 wines hand-picked to match. The food is theatrical and striking in both flavour and aesthetic, from the "hot and numbing" crispy dry Wagyu ($22) to leatherjacket fillets bathing in a pool of heaven-facing chillies and Sichuan peppercorns ($39). Cooling desserts and clever digestifs complete an experience you won't soon forget.
10 Bligh Street, Sydney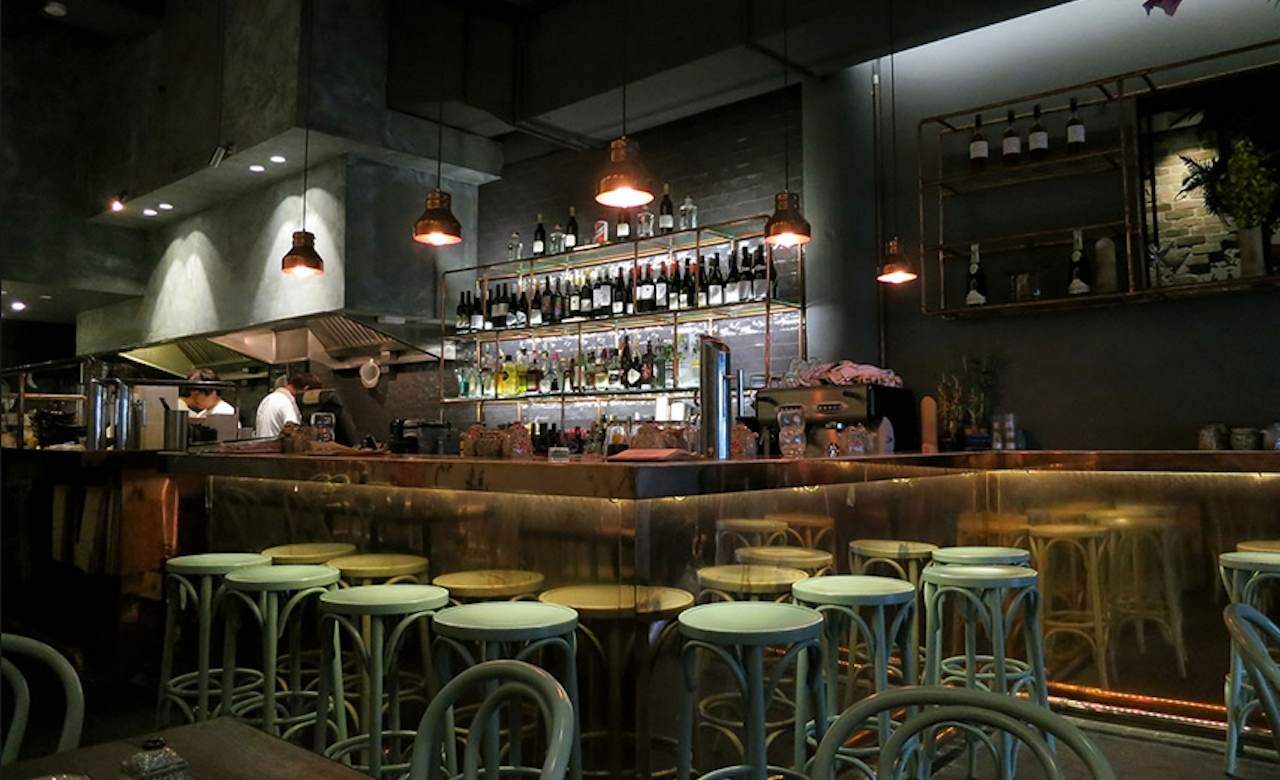 If we had to pin down humankind's two greatest inventions, they'd have to be cocktails and dumplings. So you can imagine our enthusiasm about the lively intersection of our two favourite things at beautifully designed Lotus Dumpling Bar on Hickson Road. Though you'll be competing for space with the pre-theatre crowd, the wait (or the foresight to book) is certainly worth it: from colourful xiao long bao ($12.80) to prawns encased in spinach rice dough ($13.80), the slippery little bundles of goodness are consistently top-notch, and should be accompanied by a bowl of piquant fried rice with duck and asparagus ($16). The cocktails are as great an attraction as the food, with a well-stocked bar and knowledgeable bartender making for a mouth-watering list.
3/16 Hickson Road, Walsh Bay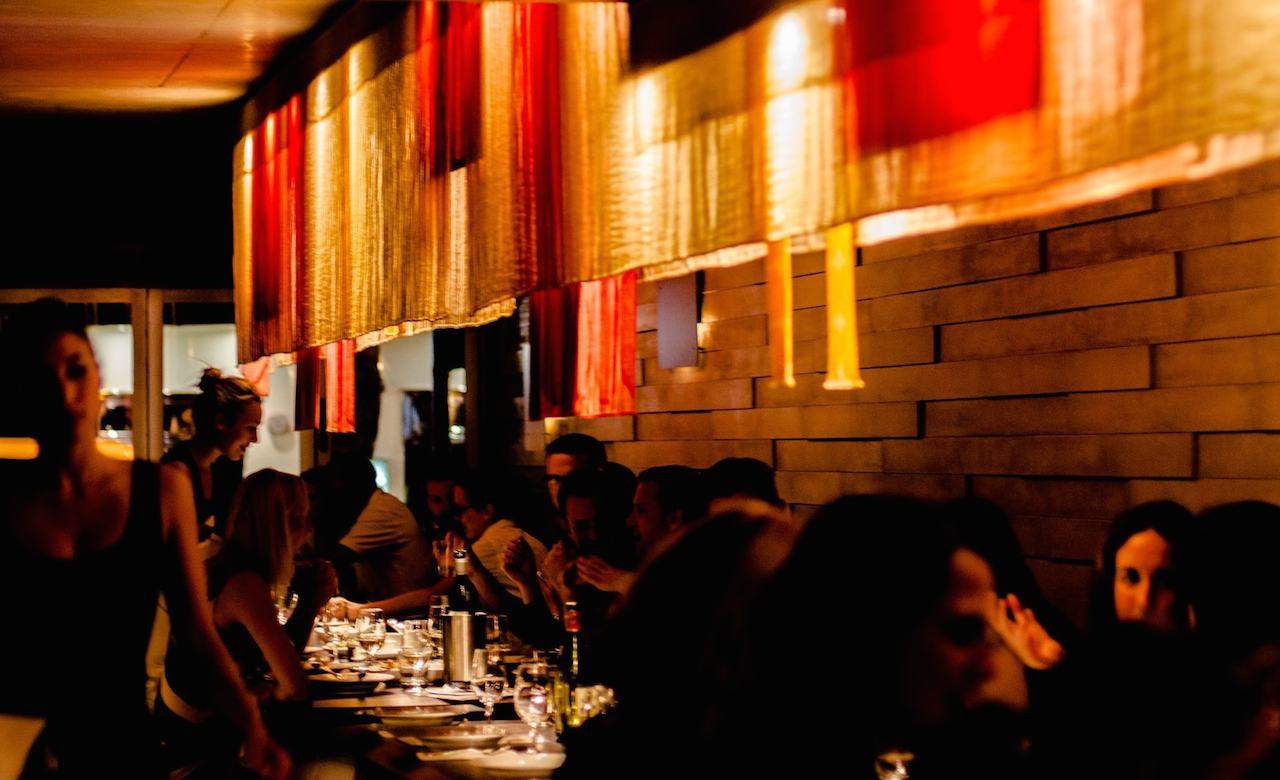 Jimmy Liks is an intimate place. With its glimmering lantern-light, sunset-coloured silks, rich wooden tables and tactile sharing plates, the Potts Point institution is a romantic space enlivened with the hum of close conversation and a sleek, jazzy soundtrack. The flavours are dynamic and authentic, with a distinctly modern edge: here, son-in-law eggs are of the free range duck variety ($8.50), while the chicken is served crispy-skinned in a split green curry spiked with wild ginger ($29). Be seduced by a vibrant, Asian-inspired cocktail list sprinkled liberally with pandan, kaffir lime, ginger and lemongrass, and complete your night with a delectable dessert platter for two.
186-188 Victoria Street, Potts Point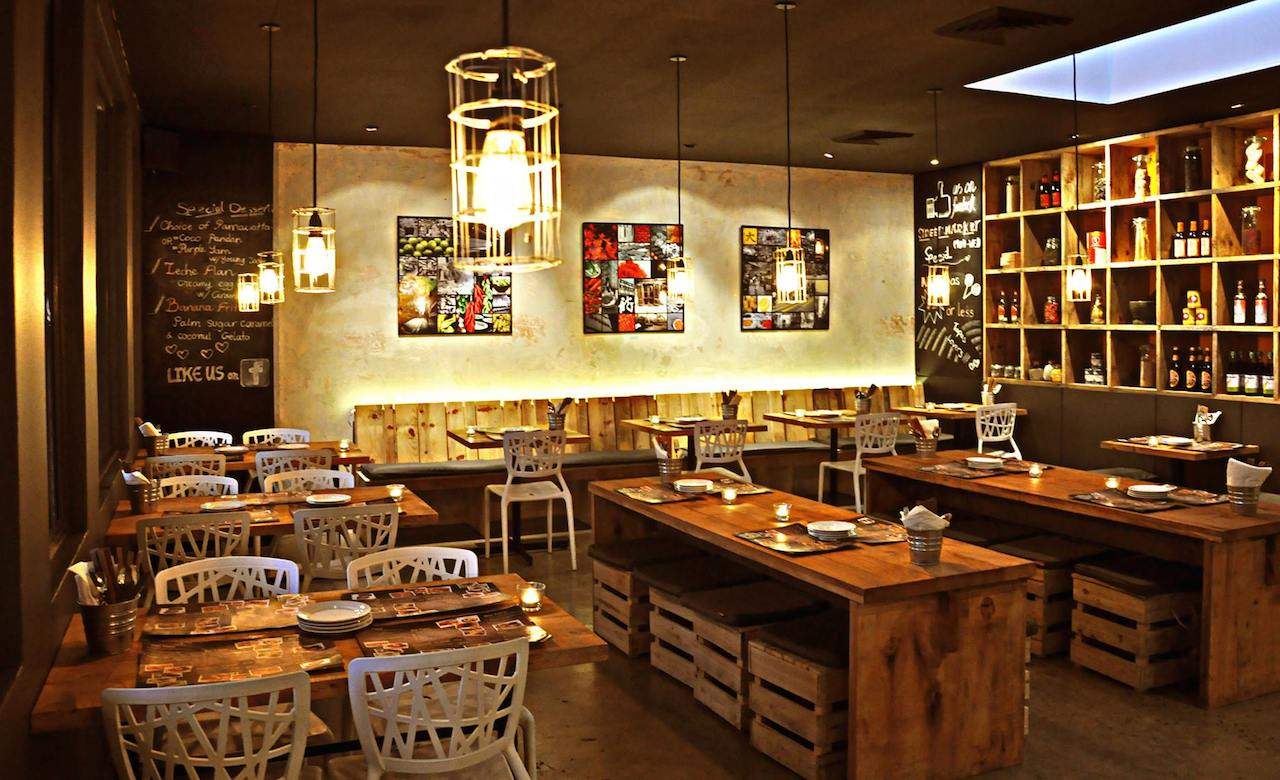 Take the stairway past the bountiful hessian sacks that overflow with pretty star anise, dehydrated mushrooms and an intriguing assortment of pulses and spices, and make your way into the sensory celebration that is Street Market. Golden pieces of crispy fried chicken are paired with a creamy kimchi dipping sauce ($13) in a dish that's a bang-on doppelganger for the best served in the pubs of Seoul, while the sticky hoisin sauce that hugs the charcoal-grilled lamb ribs ($17) makes it difficult to stop before the plate is clean. With a long, varied and consistent menu, Street Market is the kind of place you can keep coming back to.
3/12 Fitzroy Street, Kirribilli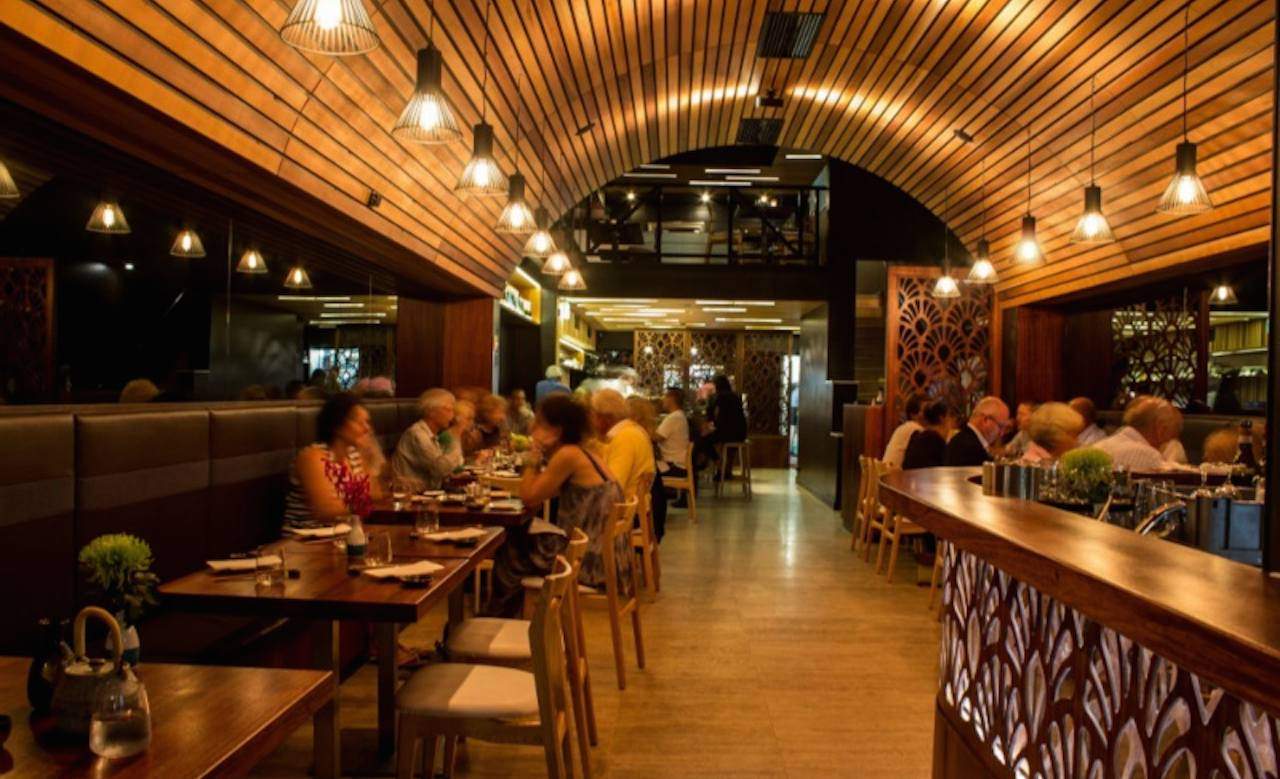 Pretty, thatched lanterns suspended over an intricate wood-panelled entryway and a welcoming committee of friendly bartenders shaking Asian-inspired cocktails are the first hints that Niji is not your usual Double Bay establishment. The cocktail list is abuzz with curious Japanese ingredients like green tea sorbet, sparkling sake and celery-infused shochu, while the menu plays creatively with Japanese cuisine while maintaining its integrity and flavour. The 'salmon sorbet' ($19) is a well-executed and slightly mind-bending dish of cured salmon, nashi pear, wasabi sorbet and ponzu, and we can't go past the miso-marinated duck ($27), smoked over mesquite and alder woods and served in fine slices over a cradle of robata-grilled asparagus.
21 Bay Street, Double Bay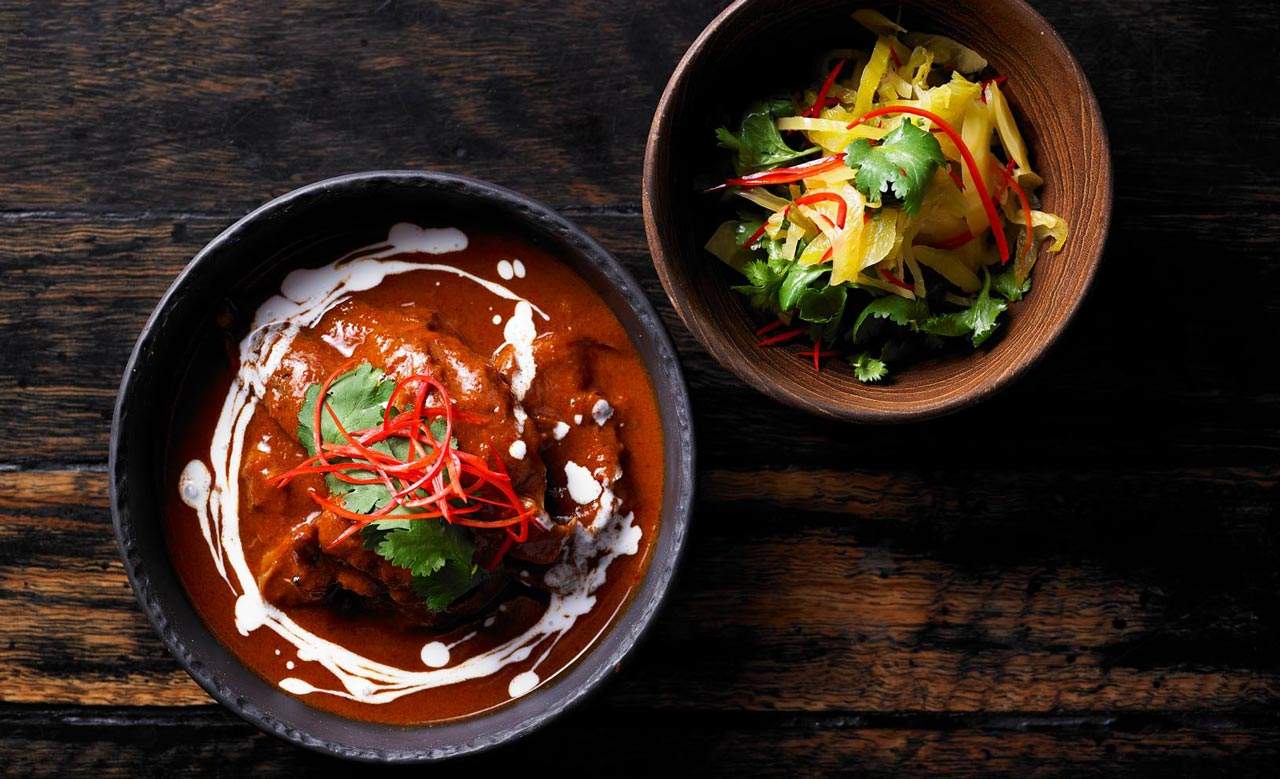 When Longrain's new head chef Louis Tikaram won the SMH Good Food Guide's 2014 Young Chef of the Year Award, he described his kitchen philosophy in one word: 'tastiness'. It's a philosophy that reigns supreme at Longrain, where Tikaram's Thai cuisine delivers consistent knockouts from your first bite of pomelo, coconut and chilli jam wrapped in betel leaf ($6), through dynamic favourites like stir-fried beef with Thai basil ($34), to your final spoonful of the iconic 'Longrain layered dessert'. A treasure trove of interesting wines and a broad, international beer list mean you'll have no trouble finding the ideal accompaniment to your meal.
85 Commonwealth Street, Surry Hills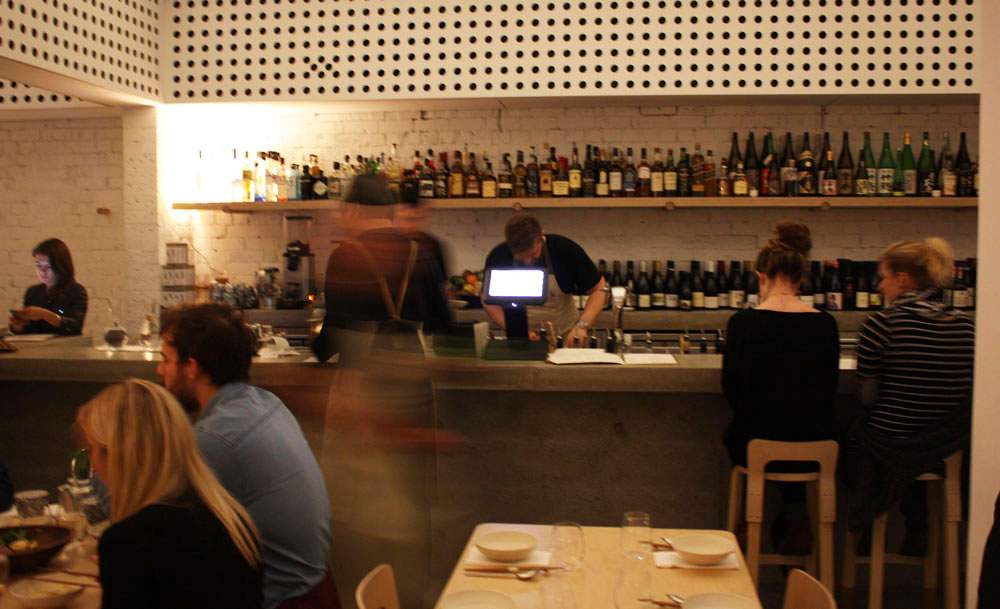 With shareable contemporary food, culinary pedigree and a coolly minimal room, Cho Cho San is perfectly Sydney. Utilising traditional hibachi grilling and steaming, the menu is relatively light and healthy — a nice deviation in the present restaurant landscape. Ironically, the best dishes are those that sound the least appealing. The grilled kingfish head (a bargain at $14, since you're saving it from the bin) is surprisingly full of succulent, full-flavoured meat, and the side of raw, seasoned radishes with a pat of mild butter ($11) is an inexplicable taste sensation. Then there's that green tea soft-serve ($6). When you have a transcendent meal out of what sounds like World War II rations, you know you've had a special night.
73 Macleay Street, Potts Point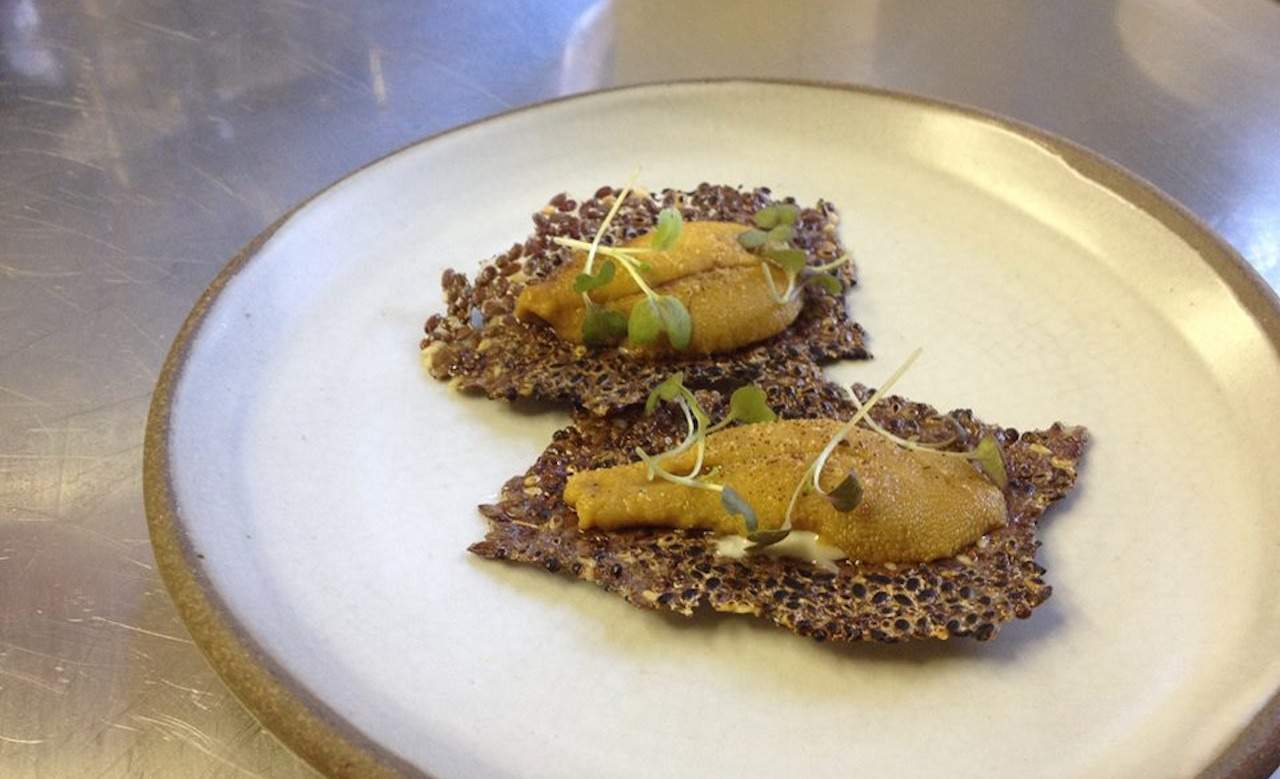 The Korean restaurant hidden away in an upper story of an unmarked block in Redfern offers Korean food that's so modern it sometimes barely resembles the original, but for lovers of the contemporary it's certainly worth a visit. Brought to life by the team from Claude's, Moon Park is a low-key, minimalist space with an intriguing menu — the bibimbap ($26) features the unusual additions of walnuts and burnt butter, while the cucumber kimchi is a simple but punchy win of a dish. The desserts are kooky and wholly delectable, creating pretty pictures out of interesting elements like yuzu curd, burnt honey and shaved milk ice.
34 Redfern Street, Redfern

Published on August 28, 2014 by Sarah Lux-Lee